Disney's Grand Californian Resort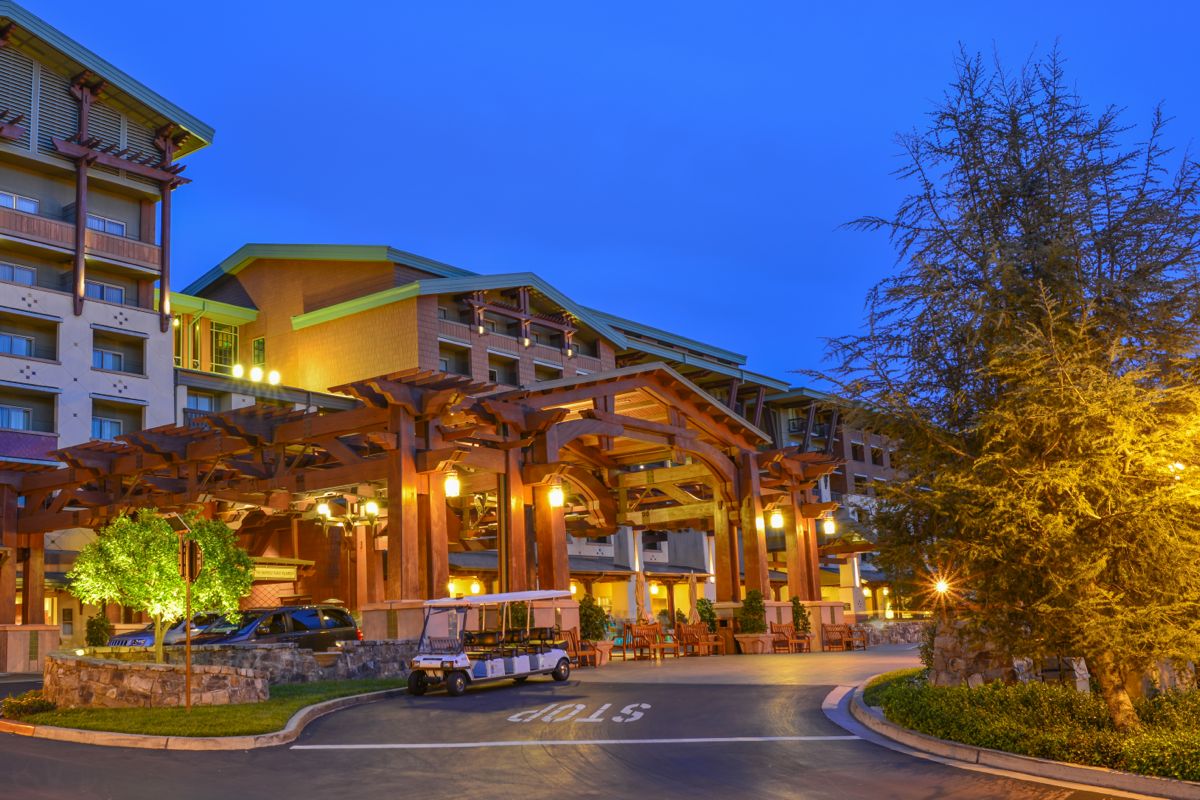 Disney's Grand Californian Resort made history. It was Disney's first west coast resort and is located in the heart of Disneyland in sunny Anaheim, California. This resort is the smallest out of all of the Disney Vacation Club resorts and has just over 50 villas available. If you want to be close to the theme parks without having to go too far, then the Grand Californian Resort is the spot for you on your next visit to Disneyland.
Guest Accommodations and Amenities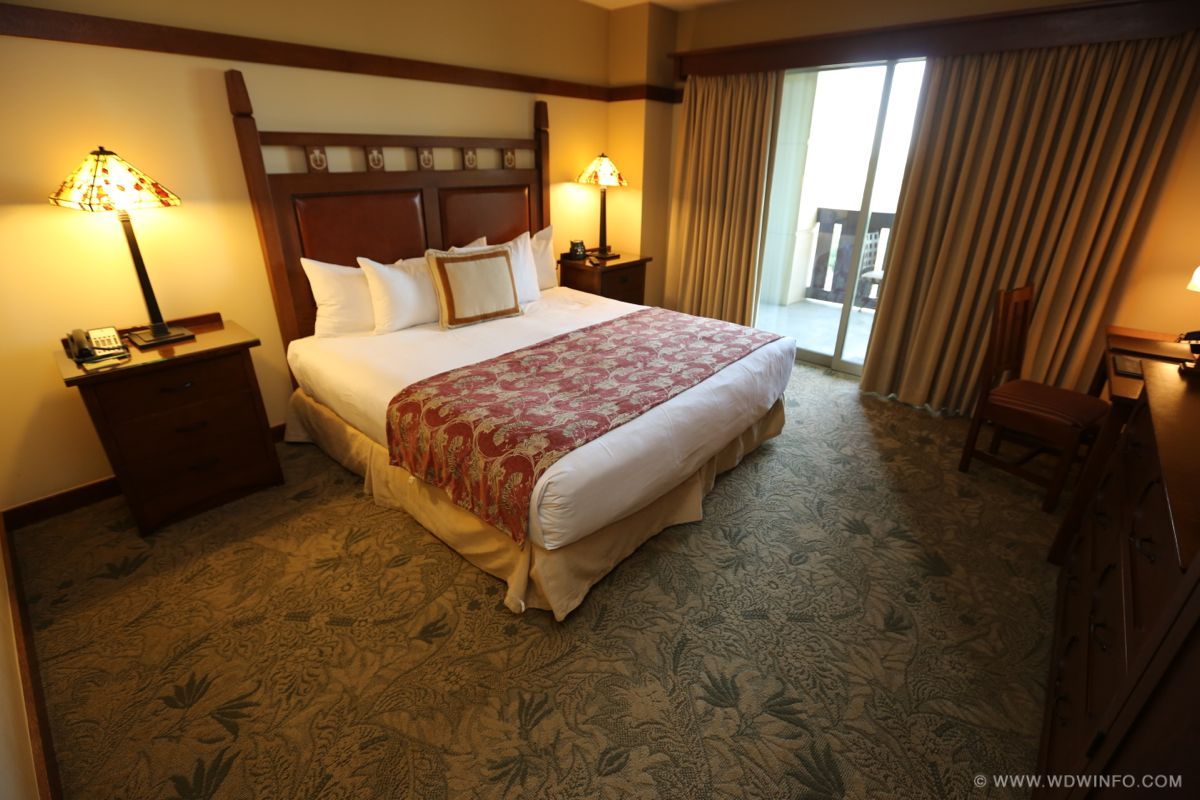 If your own personal entrance into Disney's California Adventure Park is not enough to get you excited, then the resorts newly refurbished and enhanced rooms will be sure to dazzle. Among the improvements are artful details that will be sure to warm your heart and give you comfort during your stay. These new rooms strike the perfect blend of comfort and beauty.
There are a number of different room views including pool views, theme park views, views of Downtown Disney, and courtyard views. The resort offers Deluxe Studios, 1, 2, and 3 Bedroom villas. Depending on which one you select, can sleep up to 12 people.
The Villas at the Grand California Resort provides a ton of activities for guests of all ages. If you feel like cooling off after being in the hot California sun, then you can choose between three of the resort's newly renovated pools – the Fountain, Redwood, and Mariposa. You can practice the art of relaxation while lounging poolside with your friends and family. Additionally, if you are looking for more privacy while at the pool, you can rent a cabana.
You can also opt for receiving a massage or a facial at the resort spa. You even watch a Disney classic movie under the stars or inside the resort. If you are looking to stay active while on vacation, try out the hotel's fast-paced, two-mile Get Up and Go Power Walk through Disney's California Adventure Park. Whatever you are hoping to do during your California vacation, this resort will be sure to fulfill all of your heart's desires.
Meals and Entertainment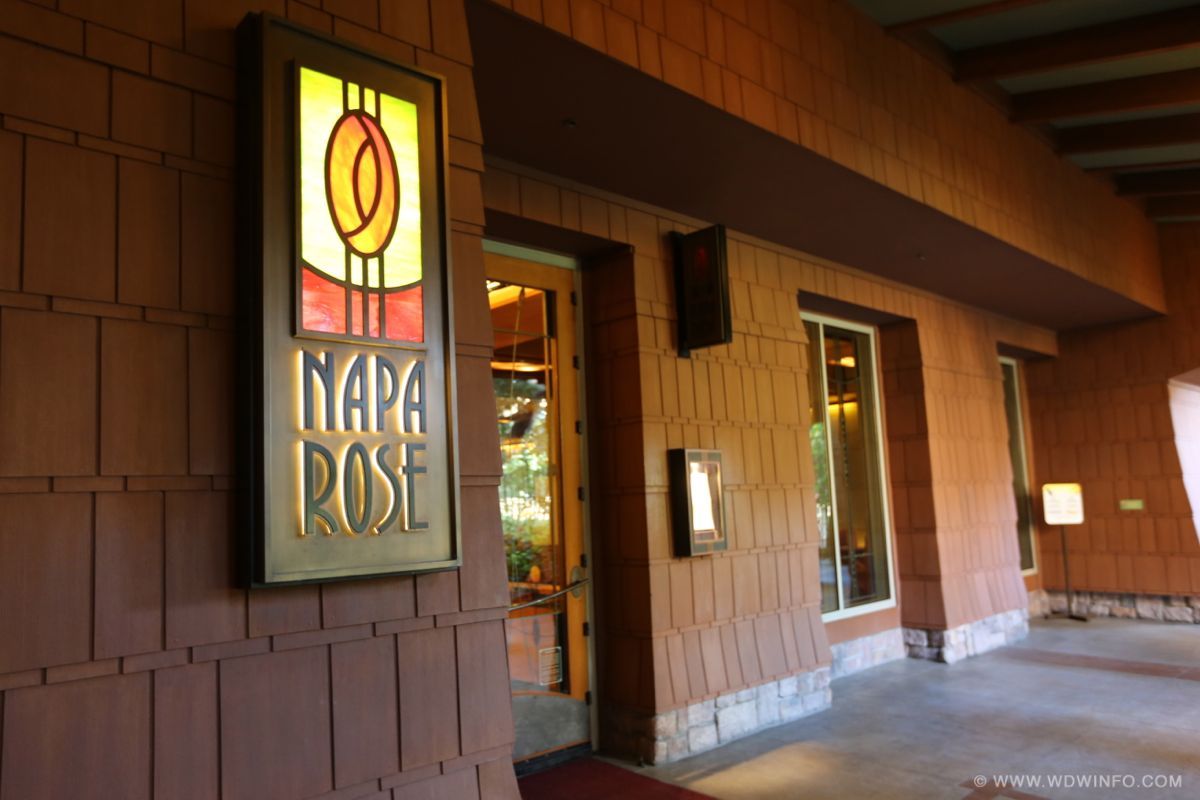 If you are excited about food while on vacation, you should prepare for the cuisine that will light up your palate during your stay. If you are a wine lover, be sure have Napa Rose on your dining list. This upscale restaurant serves a wide selection of regional wines and pairs them with delicate dishes. Storytellers Café prepares hearty favorites in a buffet-style format. If you're looking for a grab-and-go food option, be sure to check out White Water Snacks.
If you have any other specific questions about a potential stay at the Grand Californian or are ready to book today, please give me a call and I'd be happy to help.
If you want to learn more about the Disney Vacation Club, feel free to contact The Timeshare Store, Inc. You can reach us at 800-550-6493 or at Sales@DVCStore.com.