Best of DVC and Disney 2022
The Walt Disney Company just completed a memorable year. While not everything that happened was good, we can still pinpoint several highlights.
Here are the biggest and best DVC and Disney stories of 2022.
Disney and DVC After-Hours Events Return
During the pandemic, Disney altered the names and features of its after-hours ticketed events.
The company took this approach to establish that guests wouldn't get quite the same amenities due to various COVID-related restrictions.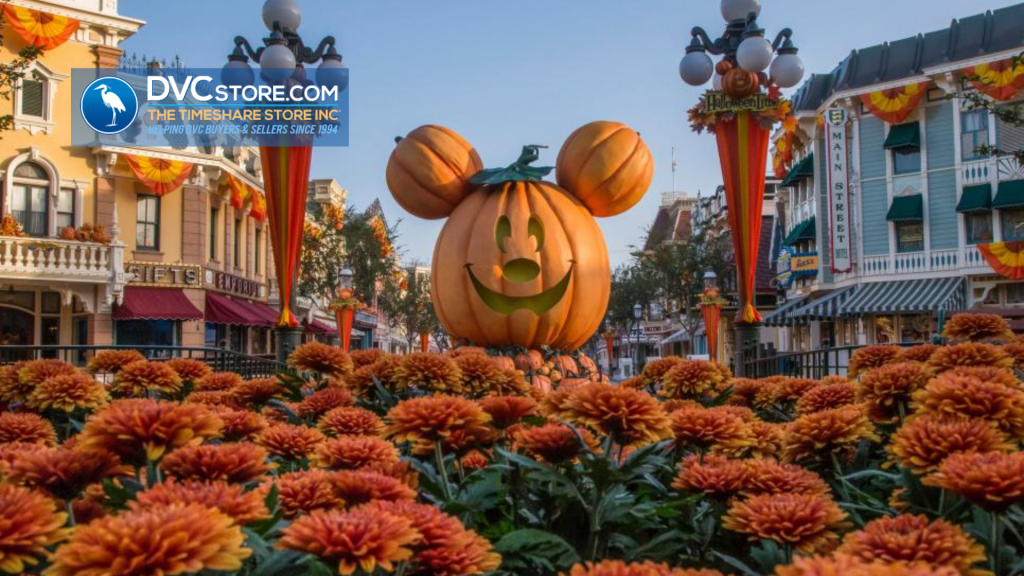 For this reason, Disney fans expressed relief when some old favorites returned.
The highlights were Mickey's Not-So-Scary Halloween Party and Mickey's Very Merry Christmas Party, both of which came back as we remembered them.
We're talking about character interactions, attraction overlays, and treats aplenty!
Similarly, DVC members relished the first Moonlight Magic and H2O Glow events since the pandemic's start.
The triumphant comebacks of these after-hours events exemplified Disney's return to normal in 2022.
The Disney Wish Sails on Its Maiden Voyage
We had known that more ships were coming to Disney Cruise Line (DCL) for several years. Disney first announced the commissioning of new ships in 2016.
That statement alone demonstrates how much COVID-19 disrupted Disney. In a perfect world, the Disney Wish would have debuted much sooner.
Remarkably, Disney turned that negative into a positive by using the extra time well. DCL developed a strong relationship with the shipyard building the Wish.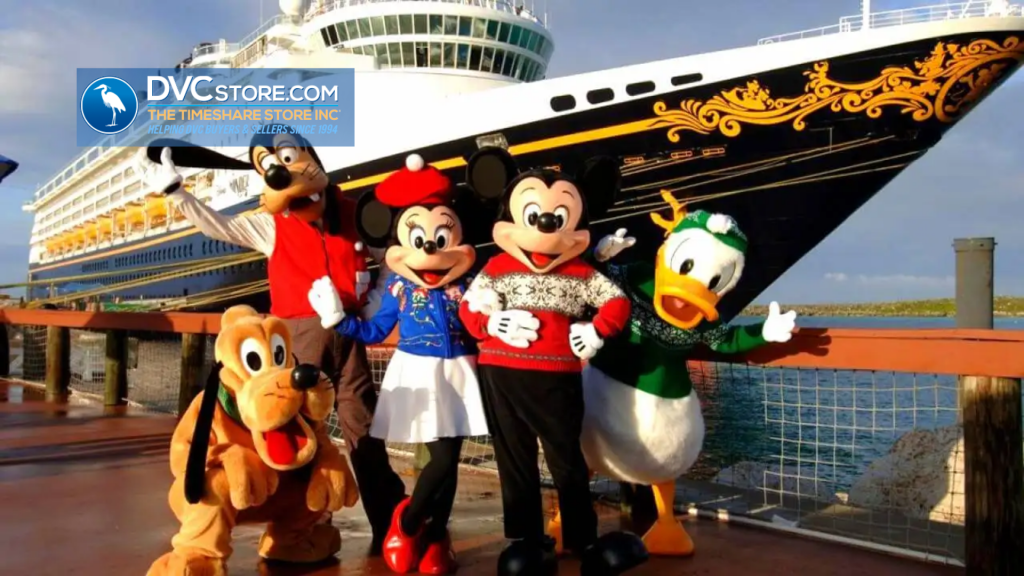 Over the course of the pandemic, the parties uncovered several ways to make the next Disney cruise ship even better.
When the Disney Wish set sail on its maiden voyage, DVC members couldn't believe the depth of detail of the ship's theming.
Every floor of this ship features a unique Disney theme! Even two of the rotational dining options come with franchise ties.
You can experience Arendelle: A Frozen Dining Adventure or Worlds of Marvel: Quantum Encounter.
They're not just meals but also fully immersive experiences! Here's the Marvel mini-movie that plays during one meal:
And here's the Arendelle show:
You get these for free as part of a Disney Wish cruise! Disney truly has raised the bar for luxury family cruises.
The Grand Floridian Expansion
DVC fans couldn't believe their great fortune in 2022! Disney gave its loyal customers what they had desired for so long.
In June, Disney unveiled an entire building at Disney's Grand Floridian Resort & Spa that was exclusively for DVC guests.
In the process, Disney effectively tripled its DVC inventory for The Villas at Disney's Grand Floridian Resort & Spa.
You can see the new studios here:
I spent several nights in one already, and I must admit that the quality of it stunned me.
The subtle Mary Poppins theme plays well, while the room design is ideal.
Also, as a huge fan of logistics, I feel the need to add that the former Big Pine Key building possesses one of the better locations at the resort.
You can leave your room and be in the hotel lobby in a couple of minutes. I got addicted to this convenience during my stay.
Guardians of the Galaxy: Cosmic Rewind
During the pandemic, EPCOT has somehow still managed to open E-ticket attractions in consecutive years.
In 2021, Remy's Ratatouille Adventure delighted guests with its thrilling chase through a Parisian restaurant kitchen.
Somehow, the park one-upped that feat in 2022 with the arrival of the Wonders of Xandar pavilion, the first "otherworld" pavilion at EPCOT.
Guests can travel to an alien planet, one seen in the Marvel Cinematic Universe, and learn about its cultures and customs.
Then, we can ride the new storytelling coaster here, Guardians of the Galaxy: Cosmic Rewind.
Like Ratatouille, this attraction works as a prolonged chase sequence. The difference is that a planet-sized Celestial is the one chasing you now!
Cosmic Rewind also achieves the improbable. It features a set of six different songs, one of which will play during your ride.
Somehow, each musical accompaniment makes the experience feel much different. This one's a masterpiece of Imagineering.
Pandemic Restrictions End
I know that we don't like to talk about this topic any more than Bruno these days. Even so, we should acknowledge how far Disney advanced in 2022.
As a reminder, at the start of last year, Florida and California both suffered the worst COVID-19 outbreaks up to that point in the pandemic.
We are talking about a seven-day average of 85,000 new cases in Florida and a single-day total of 125,000 on January 10th. The situation looked bleak.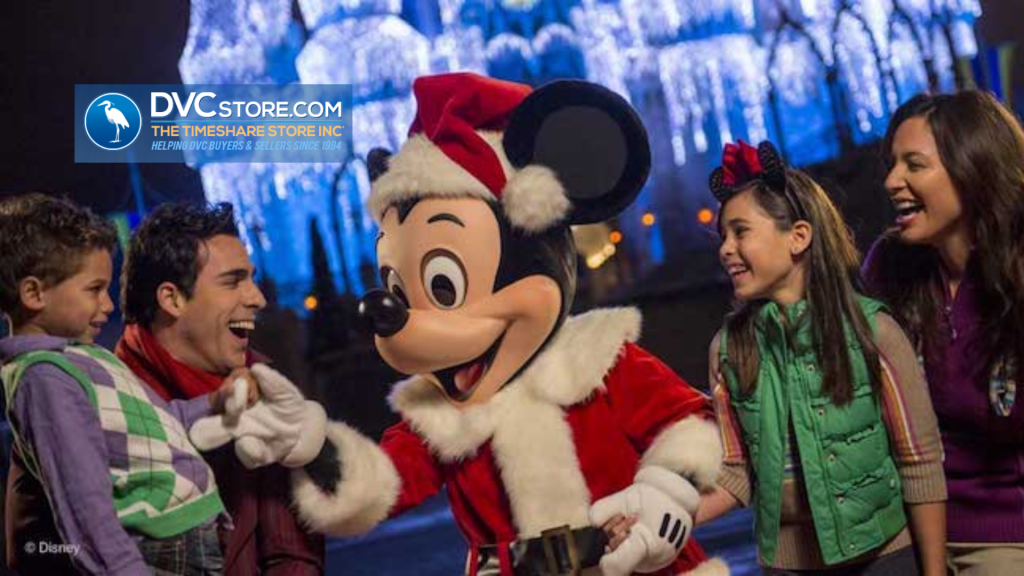 By April, everything had turned around, though. Disney finally felt comfortable enough to eliminate most of its precautionary measures.
That month, we stopped saying things like "out of an abundance of caution…" Instead, Disney ended its face-covering policies once and for all.
Even better, the parks restored one of the most dearly missed amenities of the pandemic.
Disney parks ended social distancing requirements, thereby allowing people to hug costumed cast members again!
I'm not exaggerating when I say that there was genuine euphoria at the parks that week!
Hugging Disney cast members matters so much to many Disney fans. Once everyone was able to do that, theme park visits finally felt normal again.
Restaurant Reopenings
I could write an entire (and lengthy) article about Disney's massive comeback in 2022.
However, for the sake of brevity, let's focus on the DVC aspect of the past year.
Countless DVC resort restaurants either reopened or restored options that we lost during the pandemic.
Here's a list of DVC-related restaurants that came back in 2022:
Breakfast and Seafood Dinner Buffet at Cape May Cafe
Flying Fish
The Turf Club Bar and Grill
Jiko: The Cooking Place
Ale and Compass Breakfast Buffet and Lunch
Hoop-Dee-Doo Musical Revue
Victoria and Albert's
Disney also managed to open a few new places like Carousel Coffee and BoardWalk Deli at/near Disney's BoardWalk Villas.
Also, a beloved DVC member experience returned after an extended absence as well.
The Top of the World Lounge at Bay Lake Tower at Disney's Contemporary Resort once again allows guests to eat and drink while watching the nightly fireworks at Magic Kingdom!
Thankfully, Disney brought back virtually everything that we'd lost in March 2020 due to COVID.
Star Wars: Galactic Starcruiser
After several years of rumors and speculation, the seemingly impossible occurred at Walt Disney World.
Imagineers unveiled arguably their greatest accomplishment to date, Star Wars: Galactic Starcruiser.
This new Star Wars offering expanded upon the ideas of DCL by turning a hotel stay into an immersive encounter with The First Order and The Resistance.
Guests "boarded" an intergalactic luxury starship that transported them to a faraway destination: Batuu!
By taking this approach, Disney could marry the existing Star Wars: Galaxy's Edge with the Star Wars Hotel guest experience.
The results spoke for themselves, as Galactic Starcruiser sold out for its first six months in operation, something I've never seen happen in the tourism industry. And I say that as someone who has worked in this field since the mid-1990s!
DVC members definitely got a bit of sticker shock when we saw the pricing for a stay at the Galactic Starcruiser.
Still, many of us were giddy at the thought that we could exchange DVC Points for a stay at the most creative new hotel in the world today!
Bob Iger Returns
Okay, this one technically doesn't involve the parks or DVC, at least not directly.
Still, I'd be remiss if I failed to acknowledge the cataclysmic change at the top of Disney's org chart.
After a shaky 2022 featuring several unforced errors and PR blunders, Bob Chapek suddenly found himself out of a job.
Disney's Board of Directors called former CEO Bob Iger and asked him to return to the company.
That call occurred on a Friday. Iger was back at Disney on Sunday. That's how quickly the deal came together.
Iger's comeback hints at much brighter days ahead at Disney.
After all, the last time he was CEO, the company experienced arguably its best growth ever.
Now, we'll celebrate Disney's centennial anniversary with Iger rather than Chapek in charge. And I'm confident that all of us agree that Iger's the superior choice.