Tips for First Time Disney Visitors
Today, I'm going to talk to those of you who either have never been to a Disney theme park or haven't been in a loooong time.
Here are a few tips for visiting Disney for the first time or the first time in ages.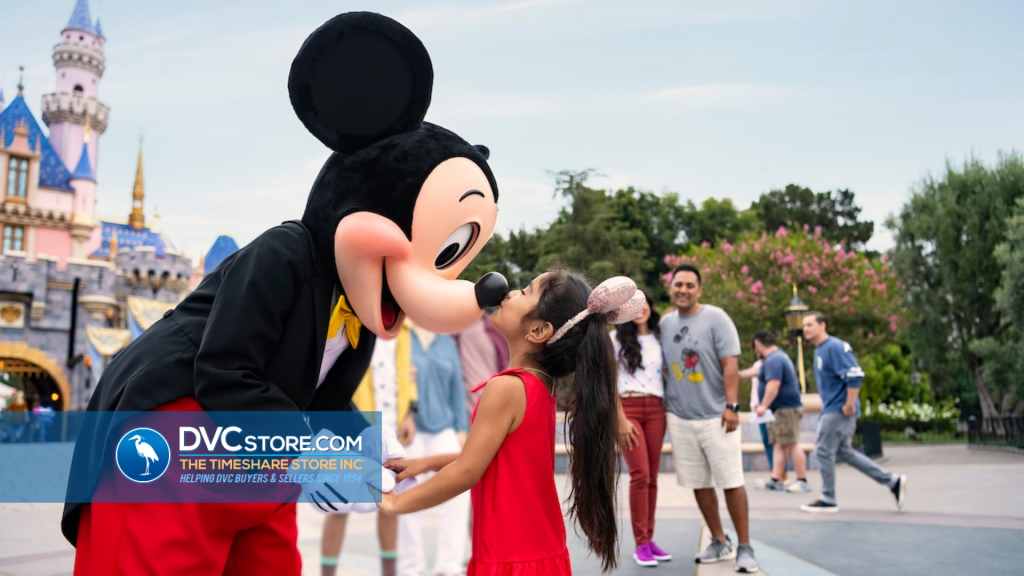 Focus on Logistics
All the Disney resorts at Walt Disney World and Disneyland reside near the parks.
Still, some rely on the bus system for transportation more than others.
Why does this matter? Well, every longtime DVC member can share a horror story about waiting for a bus. It happens.
We once sat outside a theme park and waited for a bus to take us to a resort for 45 minutes.
That's time we could have spent on a ride or two instead. And it may not sound like much.
However, when we watch the same hotel – it was Disney's Caribbean Beach for us on that occasion – send eight buses while our resort gets none, it's maddening.
You can skip plenty of aggravation and thereby improve your park visit by choosing a place with better logistics.
Disney's Riviera Resort offers Disney Skyliner transportation to EPCOT and Hollywood Studios.
When you stay here, you'll know exactly how long you'll need to travel to these parks.
Similarly, the three monorail resorts – the Polynesian, Grand Floridian and Bay Lake Tower at the Contemporary – will save you plenty of aggravation.
You can ride the monorail to either Magic Kingdom or EPCOT. Technically, all three of them allow you to walk on a trail to Magic Kingdom as well.
That's true of Disney's BoardWalk Villas and Disney's Beach Club Villas for EPCOT and Hollywood Studios, too.
When you can walk to a park, you control your arrival time. This one tactic will vastly improve your entire visit.
Dress Smart and Act Smart
Are you familiar with something called Golfer's Vasculitis? It's a condition that causes rashes and swelling on your feet.
Why am I mentioning that first? I've gotten Golfer's Vasculitis a few times at Disney, and it's always been my fault.
You're more susceptible to the condition whenever you wear the wrong shoes.
At Disney theme parks, you'll walk A LOT! You should prepare for that and dress accordingly.
Never ever never wear new shoes at Disney. Instead, you want to bring a couple of well-worn pairs to use during your visit.
You should bring multiples because wet rides and rainy weather will sometimes lead to soggy shoes. You'll want a back-up.
Similarly, you should pack a rain slicker or umbrella. That way, you won't get caught by surprise by a sudden rain shower.
Also, please understand that Central Florida has grown much hotter over the past few years. I track this on a site called WeatherSpark, and it's noticeable.
If you're visiting at any point from late April through mid-October, I'd suggest that you wear lighter colors rather than black, which absorbs the heat.
When you're at the parks, pay attention. As you're about to understand, some of these themed lands are far apart.
Something you'll want to avoid is repeatedly crisscrossing the park. I'll use Magic Kingdom as an example here.
Tomorrowland and Adventureland are at opposite corners of the park.
If your itinerary calls for you to ride Space Mountain then Jungle Cruise and finally Tron Lightcycle / Run, you'll love every ride…but your feet will hate you!
You should always try to minimize your walking because…
Each Park Is Different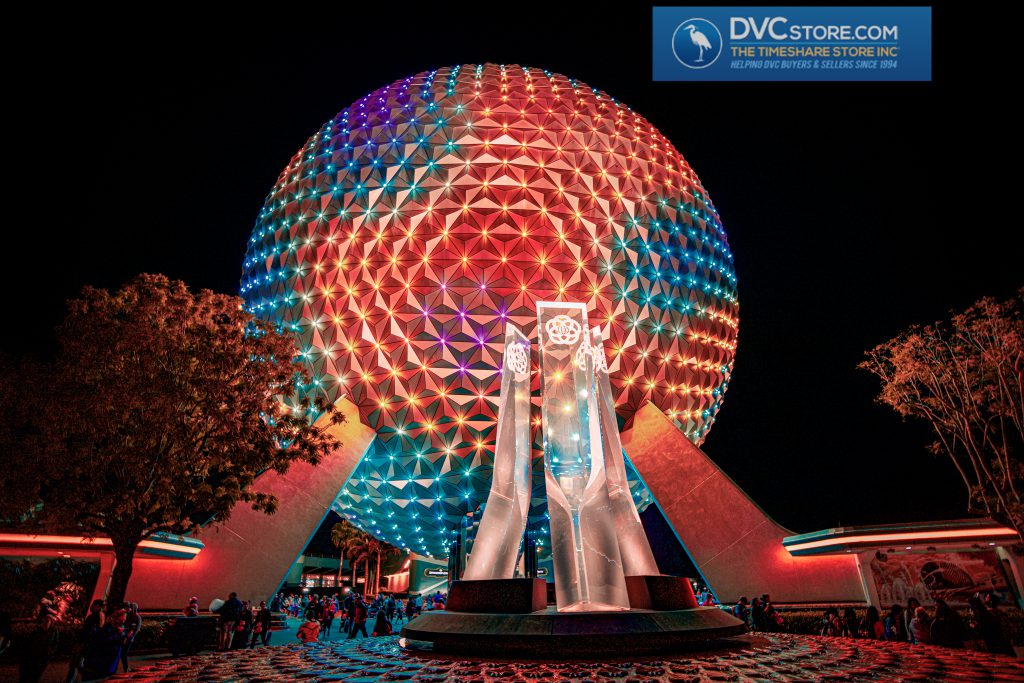 When I make this statement, it applies in two different ways.
First, we have the meta-perspective that Disneyland visits work much differently than Walt Disney Vacation trips.
I can use math to prove this statement. The two parks at Disneyland Resort cover less than 160 acres in total.
In fact, the entire Disneyland campus is only 500 acres. At Walt Disney World, Disney's Animal Kingdom by itself claims 580 acres.
So, you'll walk less during a Disneyland visit than you would at Walt Disney World.
Similarly, the various theme parks each come with their own unique behaviors and tendencies.
For example, you'll rarely wait a long time at Disneyland Park or Magic Kingdom due to the sheer volume of iconic attractions available.
You can always find some rides with a short wait time, even on the most crowded days, because so many options are available.
Meanwhile, you'll wait longer at parks like Disney's Animal Kingdom, EPCOT, Disney California Adventure, and Disney's Hollywood Studios, at least for the top attractions.
Since these parks are a bit top-heavy in terms of E-ticket (best) attractions, you'll fight the crowds a bit more.
In terms of potential fatigue, you'll likely walk the most at Animal Kingdom due to its massive size.
Conversely, Disney California Adventure and Hollywood Studios are so small that you'll navigate them easily.
In popular themed lands, they will feel more congested, though. You'll find there are pros and cons like this across all Disney theme parks.
You Should Use Both Kinds of Disney Genie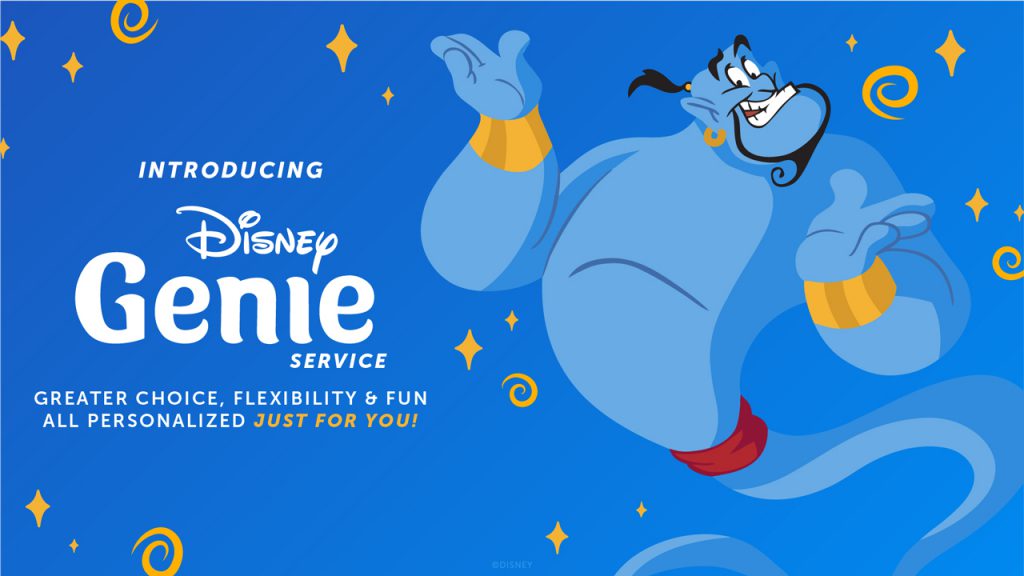 Disney theme park visits rely on technology more than at any point in the past.
So, you should download My Disney Experience ASAP and familiarize yourself with the app's basics.
Disney Genie debuted within the service a couple of years ago. It's like Alexa or Siri, specifically for Disney theme parks.
You can use this virtual assistant to navigate the parks efficiently, at least for the most part. It offers mapping functionality that you'll find invaluable at times.
No matter whether you need to find an attraction, a character greeting, a snack kiosk, a bathroom, or a restaurant, Disney Genie can show you the way.
Also, the service offers at least a rudimentary itinerary. It'll suggest the best strategy to experience various attractions during your visit.
I won't oversell this part of Disney Genie. It's…okay. If you want something to do your planning, I'd suggest an inexpensive app like Touring Plans instead.
Still, Disney Genie is free and offers substantial value at that price. The more challenging conversation involves Disney Genie+.
I typically describe this service as paid FastPass. Even if you've never been to Disney, you're probably familiar with the concept or something like it.
Basically, you pay to skip most of the wait for various attractions. Most parks like Six Flags and Universal Studios offer something similar.
I realize that Disney parks are expensive, and you'd rather not spend your money on something like this.
However, I view that rationale as the main reason to buy Disney Genie+. It's your first Disney visit, and you want to do it all.
Even if you stay a week, you'll likely miss some attractions unless you pay for Disney Genie+ each day. So, it's worth a bit more money to enjoy the best possible trip, right?
Use Mobile Ordering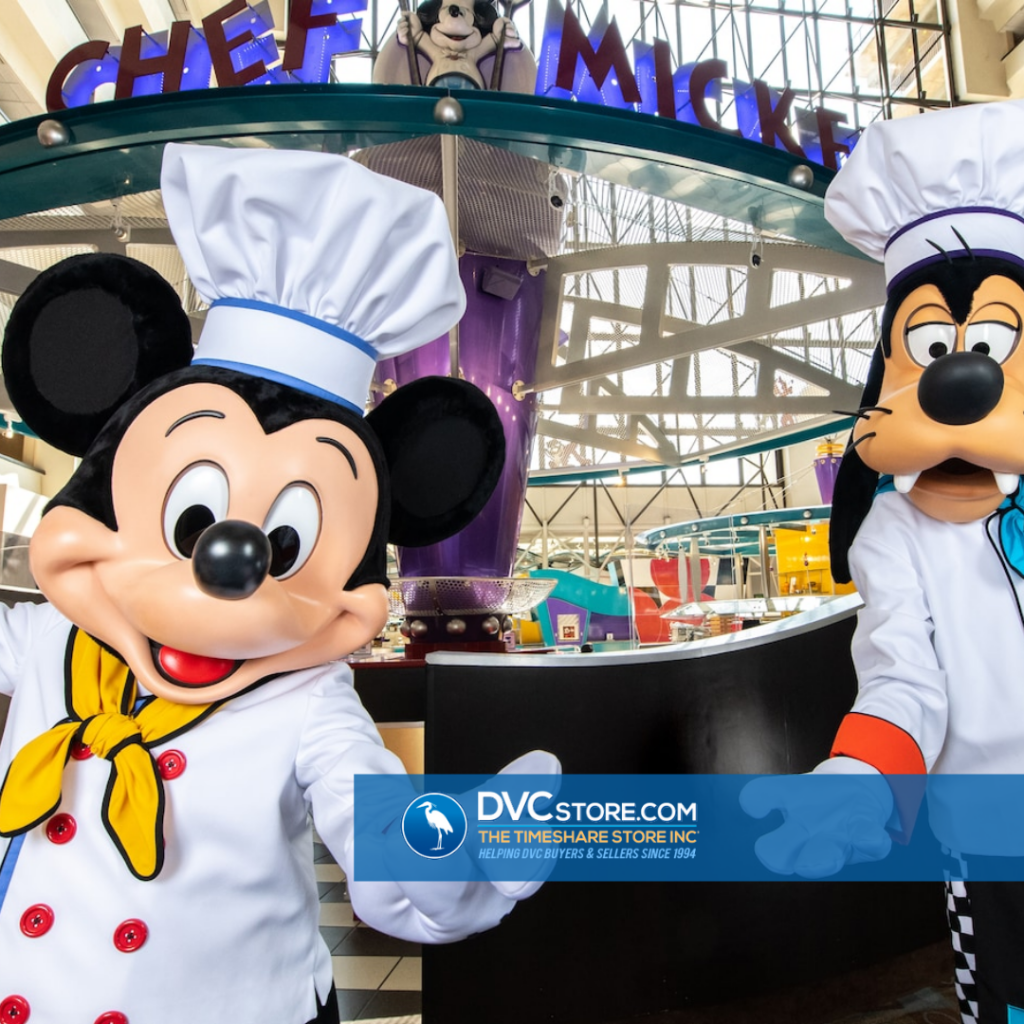 You're likely familiar with Mobile Ordering because many fast-food restaurants employ it now.
When Disney introduced the service in 2017, it was relatively new, but its value to Disney guests is immeasurable.
With Mobile Ordering, you can stand in line for an attraction and multitask by planning your next meal.
In fact, you can go ahead and order, even if you don't know how much longer you'll stand in line for the ride.
Once you're ready to eat, you'll signal the restaurant. At that point, Disney will start preparing your food.
So, you're always in control of the pick-up time and warmth of your food.
Plus, you can customize everything. I mention that because when you're in a loud restaurant, you know how hard it is for the server to hear your order.
In my experience, I get more accurate meals via Mobile Ordering. Oh, and some DVC hotel Table Service restaurants offer a version of this as well.
I'd strongly recommend that inexperienced Disney guests rely heavily on Mobile Ordering.
Have Fun
This is a basic tip, but it's also the most vital one.
During any vacation, no matter where you go, you'll suffer a few hiccups.
You're in a strange place and lack experience with the best approaches to tourist options.
At Disney, I'd legitimately spent about 30 days at the parks before I truly felt like I had a handle on the best ways to manage a park visit.
I still had a great time during those earlier visits, though, even the ones where my ankles swelled grotesquely and my feet bled!
That's because I was at Disney! There were gorgeous sights, character interactions, and the best theme park attractions in the world!
No, everything didn't go perfectly, but that's a part of everyday life. You don't escape it by going on vacation.
Chaos theory is real and a genuine factor during any travel, especially when you visit a theme park.
Even so, whenever you get stressed, simply take a deep breath and remember you're at Disney! It's where we'd all like to be right now!
Please let us know if you have any questions or if you'd like any additional information. If you'd like to rent a DVC Villa for your next Vacation or purchase a Disney Vacation Club property at a reduced price, our agents will be happy to assist you with any questions or information.
You can reach our office at 800-550-6493 or email sales@dvcstore.com.
Written by David Mumpower
David Mumpower is the author of Behind the Ride and the Disney Demystified series. He's written more than 25 million words and been quoted as a subject matter expert by CNN, the Washington Post, USA Today, CNBC, and countless others. A DVC member for more than a decade now, his favorite resort is the Polynesian, his favorite park is EPCOT, and his favorite ride is Spaceship Earth.