Best DVC Resort Amenities
As Disney Vacation Club members, we're extraordinarily lucky. Disney theme parks are the Happiest and Most Magical Places on Earth to visit, providing timeless entertainment. When we stay at DVC resorts, however, we don't have to head out to the parks to have a wonderful time. Many of the features at the hotels are good enough to provide hours of fun. Today, let's take a look at the greatest of them. Here are the nine best DVC resort amenities.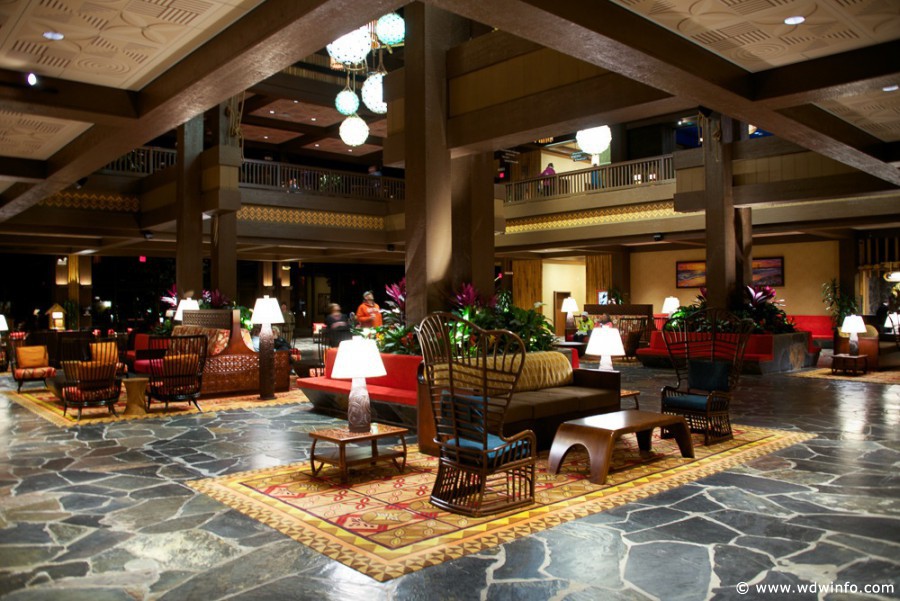 9) Great Ceremonial House at Disney's Polynesian Village Resort
In determining this list, I had to decide on some rules. The main one is that I won't pick any property twice. This forced me to make some choices, particularly with a couple of the monorail resorts. The other rule is that an amenity has to be available to everyone staying at the resort. Some DVC amenities aren't available to all. While they're great, options such as watching the fireworks from the Top of the World Lounge aren't eligible for this reason.
Keeping these rules in mind, I faced a tough call at Polynesian, my favorite resort. It has two very good amenities, one of which is the clever room design in the Studios. The split bathrooms are a divisive subject to many, but my family loves them. Still, a luxurious walk-in shower cannot match the glory of the Great Ceremonial House, the place where the theme of the property is on full display.
The look, feel, and even the smell of this place are memorable. I purchase Spireside Candles that mimic the exotic fragrances here to remind me of Poly when I'm not there. The Great Ceremonial House has a clever design, with two Table Service restaurants on the second floor and a Quick Service eatery and beloved bar on the first floor. Plus, a simple walk out the back door takes guests to a counter service spot that serves Dole Whips. The hotel lobby is a single space that hosts a wealth of amenities for DVC members.
CLICK HERE to see our current list of Polynesian Villas resales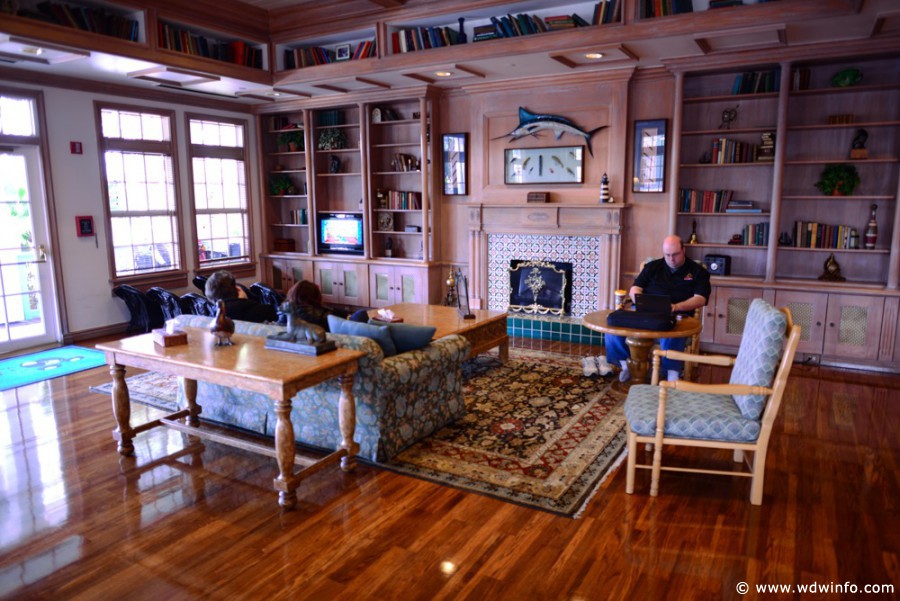 8) Hospitality House at Disney's Old Key West Resort
The first DVC resort has expanded a great deal since its early days in 1991. The downside of this expansion is that it's a property that's spread out across a lot of sections, with dozens of buildings onsite.
Hospitality House has emerged and the control center of the property. Here, you'll find the hotel lobby, Olivia's Café, a Quick Service restaurant, and a terrific general store. Since it's all centralized, you can take care of all the basic vacation travel needs at Hospitality House.
This area is also the transportation hub. The bus system is just outside the lobby on one side. Walking the other way takes guests to the boats that head directly to Disney Springs. The front of the resort is ideal for logistics.
As DVC members know, Old Key West has multiple bus stops that can delay arrival and departure. Many of us love the Turtle Pond section, but the busing issues are problematic. The Hospitality House section is the best way to get to the front of the line, so to speak, to avoid such concerns. Disney thoughtfully lets us skip the line. It's a huge benefit of being in DVC that we can book the Hospitality House directly.
CLICK HERE to see our current list of Old Key West resort resales
7) Walk to Disney Springs at Disney's Saratoga Springs Resort & Spa
You'll see throughout this list that I value logistics a great deal. I don't want to waste time on buses or boats, although I AM a sucker for the monorail. Even then, I'd rather spend time at the parks or by a DVC pool than riding on Disney transportation.
Something else I'd like to do is shop. Or eat. Or play. I can achieve any of these goals at Disney Springs, the marvelous entertainment complex at Walt Disney World. And when I stay at Saratoga Springs, I can get there more easily than elsewhere. The hotel connects to Disney Springs via a pedestrian bridge at Marketplace that Disney added in recent years.
Resort guests can savor a short walk through lovely terrain to reach their store/restaurant of choice. As a pro tip, you'll want to book a Preferred room. Disney added this room designation for guests who want to guarantee that they're staying closer to Disney Springs.
CLICK HERE to see our current list of Saratoga Resort resales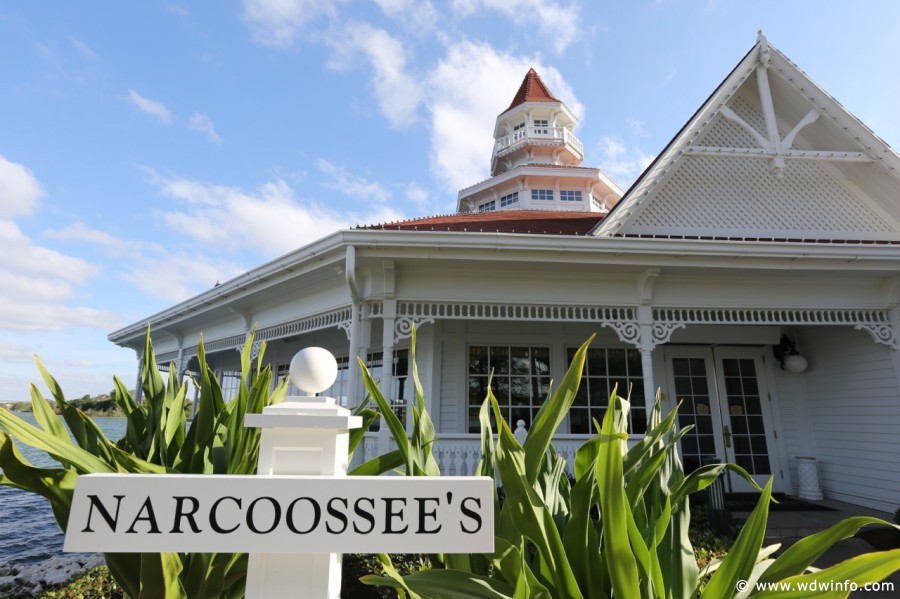 6) The Restaurants at Disney's Grand Floridian Resort & Spa
Grand Floridian is another resort that forced a difficult choice. I'm a huge fan of the music that plays in the hotel lobby. For that matter, I just love the lobby. If ambience counts as an amenity, then this hotel has one of the most regal amenities in the world.
Alas, gentle musical accompaniment in the background isn't as strong as the other amenity at Grand Floridian. The food options here are otherworldly. Importantly, there's also a selection that will fit any budget.
One percenters can eat at the best restaurant in Orlando, Victoria & Albert's, and that's not me saying that. It's TripAdvisor. They went so far as to name it the second best fine dining option in America! When money isn't an issue, this is THE place to eat in all of Florida.
Two other Signature Dining Experiences here, Citricos and Narcoossee's, are currently ranked #62 and #107 restaurants in all of Orlando. One of my favorite character meals, 1900 Park Fare, and what I deem the best restaurant value on the monorail system, Grand Floridian Café, are also here.
That's five sublime meals that are all available near the hotel lobby. So, when you eat here, you also get to hear the lobby music on the way in. It all works out in the end!
CLICK HERE to see our current list of Grand Floridian Villas resales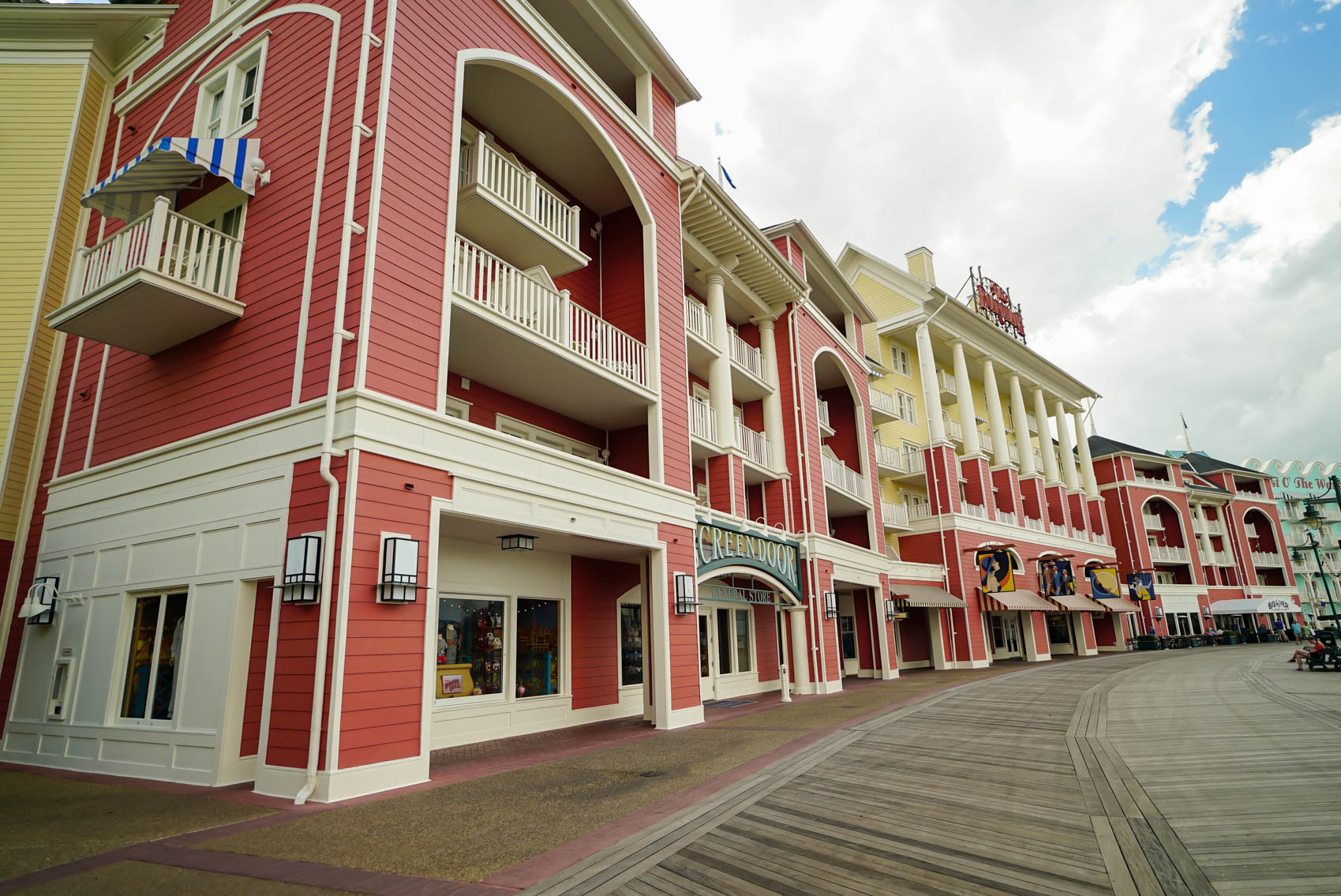 5) The BoardWalk at Disney's BoardWalk Villas
Is this one a cheat? I couldn't decide. The BoardWalk is available to anyone, not just guests at Disney's BoardWalk Villas. Still, DVC members have it better than everybody else.
For as little as 10 points a night, we can stay at the hotel that connects to this majestic throwback to vacations of yore. On the BoardWalk, you'll have several shopping and dining options plus a panoramic view of Crescent Lake.
This amenity also comes with a couple of other perks like easy boat access plus a backdoor into Epcot via the International Gateway. Still, it's the shopping and food that I love. Exiting the hotel and being out on the BoardWalk is such a rush every time. I never get tired of it.
CLICK HERE to see our current list of Boardwalk Villas resales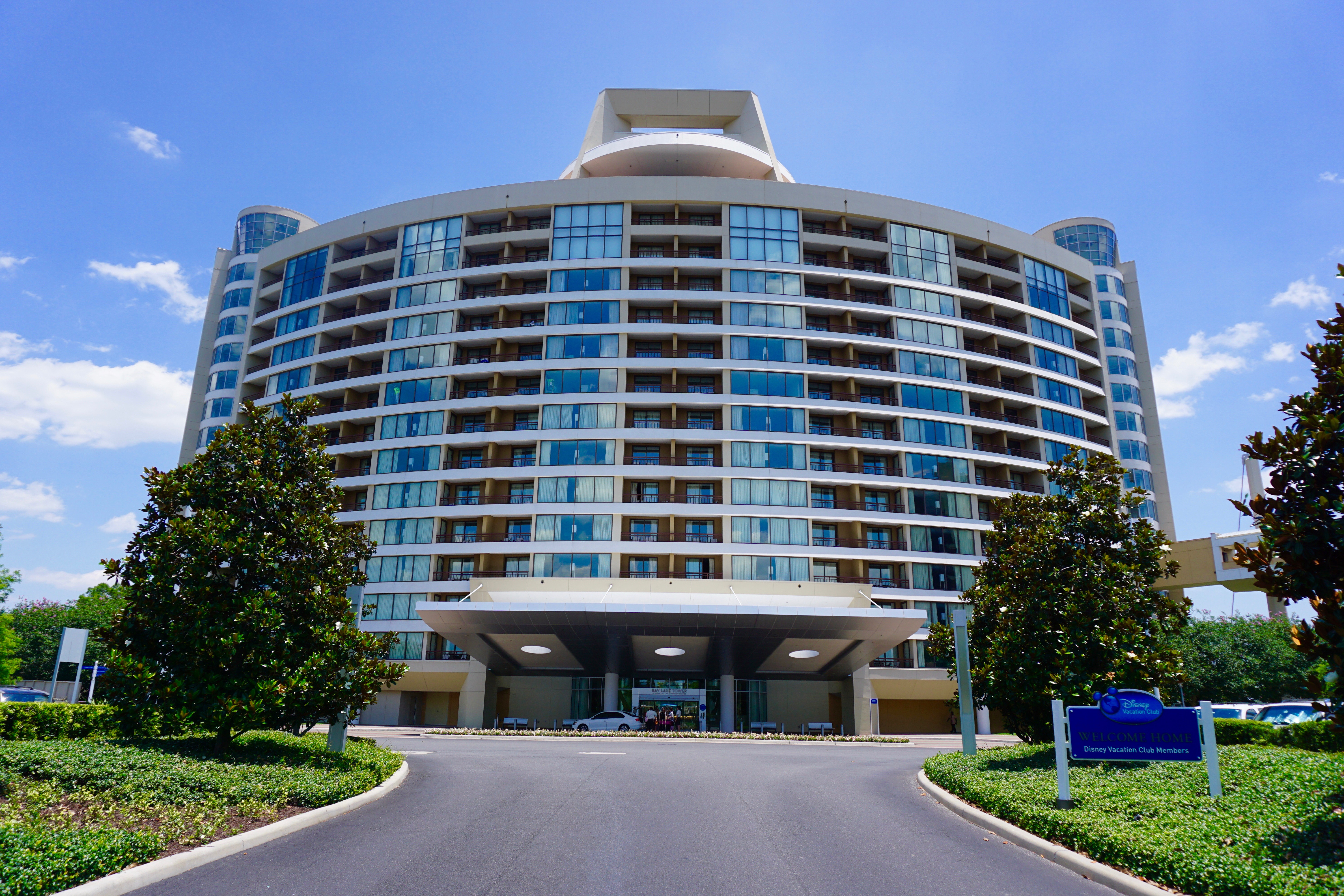 4. Quick walk to the Magic Kingdom – Bay Lake Tower at Disney's Contemporary Resort
A day in the Magic Kingdom can be LONG, and HOT (depending on the time of year) and the trek back to your resort can add to your frustration. Unless, of course, your resort is a short 5-7 minute walk from the gates of the happiest place on earth! Beyond the stunning decor, and the clean modern look of the resort itself, the proximity of Bay Lake Tower to the Magic Kingdom is reason enough for it to be on this list.
CLICK HERE to see our current list of Bay Lake Tower resales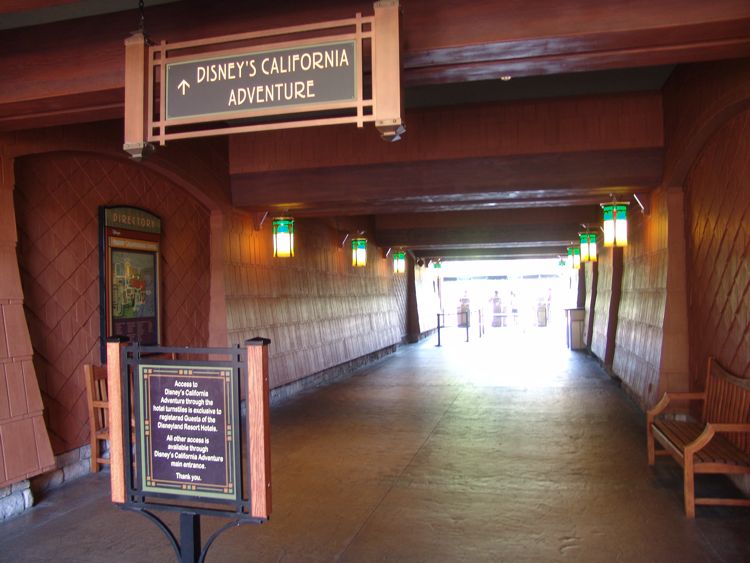 3. Special Park Entrance at Disney's Grand Californian Hotel & Spa
I just couldn't decide which of these amenities to rank higher since they're basically the same. When we stay at Bay Lake Tower, we're only a few hundred steps away from the Magic Kingdom, THE most popular theme park in the world. Yes, all of the monorail resorts have terrific logistical options for this park, but nothing beats a five-minute walk to the front gate.
Somehow, Grand Californian has an even better location. You can see what I mean by watching this video. When you walk out of the hotel and make a single turn, you're already at baggage check for Disney California Adventure! In prior years, I might have ranked Bay Lake Tower higher, but DCA is evolving into a hub for all things Marvel and Pixar. Yes, Magic Kingdom is better, and that will always be true. DCA is about to level up, though, and DVC members can stay at a hotel that is literally one minute away from the entrance! How great is that?
PS: At the time of publication, Disney's Riviera Resort isn't open and the Disney Skyliner isn't operating yet. Once the hotel and the gondola system are up and running, it will have a similarly great logistics-based amenity.
CLICK HERE to see our current list of Grand Californian Villas resales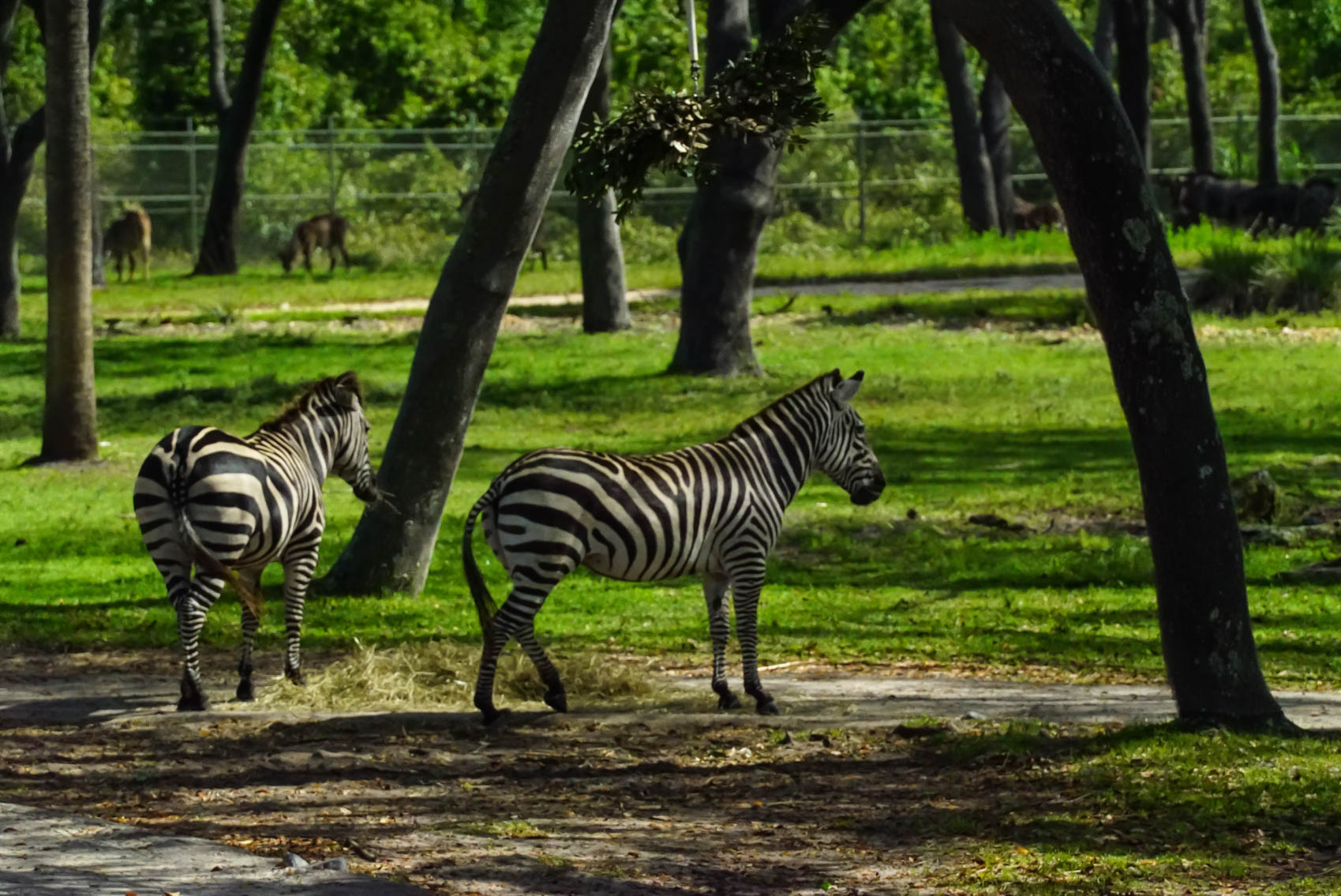 2) The Animals at Disney's Animal Kingdom Villas
Here's another pro tip. Always book Savannah View at Animal Kingdom Villas. Yes, I know that these rooms cost a few more points. You get what you pay for, though. Where else on the planet are you able to look out of your hotel room and see animals frolicking outside?
This hotel is a functional zoo, with several different animal species as permanent residents. Make no mistake. You're the guests at the hotel; the zebras live there. They'll give you a cursory examination as a curiosity, but seeing human tourists is an everyday experience for them. To you, it's an unforgettable way to spend the night at a hotel.
At some point in your life, you need to stay here if you haven't already. This amenity is different from any other not just at Disney but basically anywhere else in the United States.
CLICK HERE to see our current list of Animal Kingdom Villas resales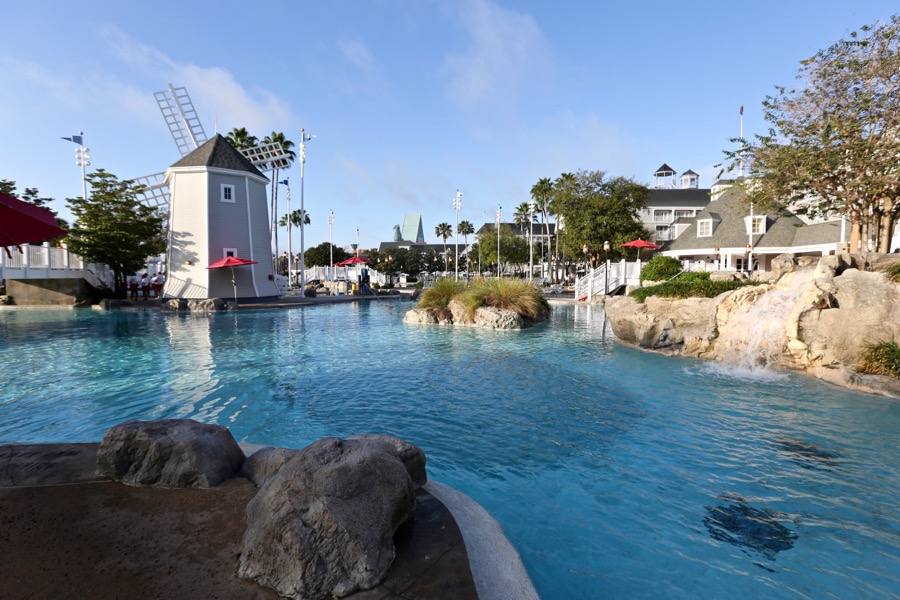 1) Stormalong Bay at Disney's Beach Club Villas
That pool, tho.
I originally collated a list of about 15 strong contenders for best amenity of all DVC resorts. I faced some difficult cuts such as, well, all of Hawaii for Aulani, and the beach access at Vero Beach. I even toyed with some arcane ones like the staff at Hilton Head, simply the best group of employees I've ever encountered in any profession in my entire life.
Still, I knew what number one was going to be before I ever started adding other entries. Come on, there's just no competing with Stormalong Bay. It's a three-acre water park that sits right outside the hotel. Nothing else is topping that. Here, you can ride one of the coolest waterslides on the Disney campus. Alternately, you can be a sloth like me and take a few laps around the lazy river section of the pool. When I stay at this resort, the lazy river is where you're most likely to find me.
Of course, the swimming is also great, with a lovely touch to foster the illusion that you're at a beach. The floor is this pool is a sand bottom. You'll feel like you're in the ocean, only you get all the crucial benefits of chlorine. Also, you don't have to fear stingrays, jellyfish, or shark bites. You're in a controlled environment with a subtle ocean vibe.
Basically, Stormalong Bay is the greatest hotel pool you'll ever see. While all of the amenities listed here are cause for celebration for DVC members, Beach Club has clearly the best one.
Click here to see our current list of Beach Club Villas Resales