Lessons Learned From Our First Year as DVC Members
The saying goes that time flies when you're having fun, and this is definitely the case for my first year as a DVC member. It's hard to believe that a year ago, my fiancé and I had just purchased our first contract for the BoardWalk Villas. By the time that we booked our first trip, we knew a lot of the ins and outs of DVC from our research, but there is nothing like firsthand experience. With three DVC trips completed and four more scheduled for this year, I'm sharing some lessons that we learned from our first year as DVC members.
Keep Checking the Resort Availability Tool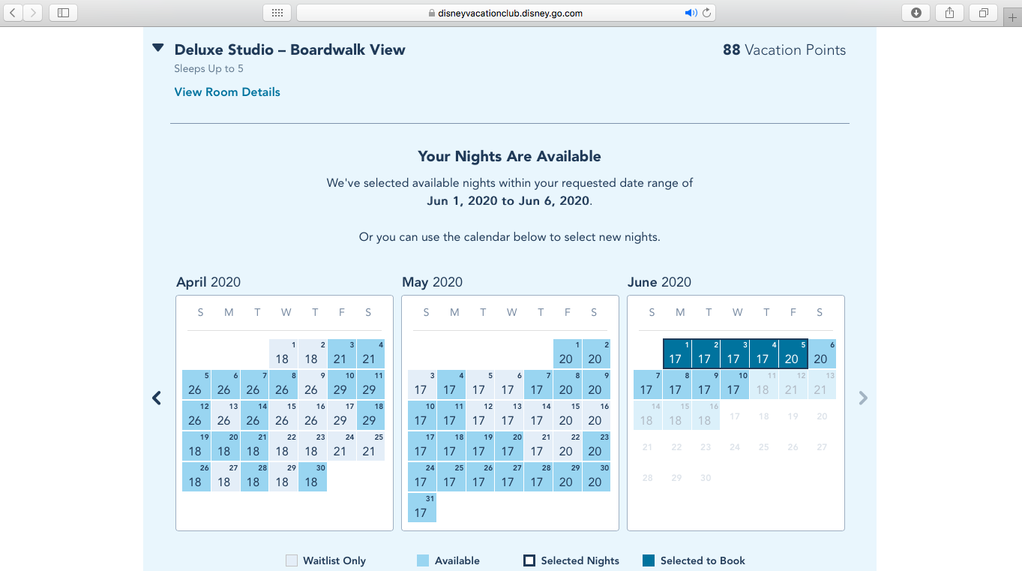 Availability can be challenging depending on the time of year, but it is not impossible. Studio availability was one of my greatest concerns when we were about to join DVC, and I'm happy to note that I haven't had any issues when booking at the 11-month mark. We've even had some success with modifying our reservation at the 7-month mark for a non-home resort, which is how we snagged a studio at the Grand Floridian for this summer. While I still prefer to plan trips far in advance, I was surprised to find that every so often you may be fortunate and find a villa available only a few months out. For example, after the 7-month mark had passed, I saw a few consecutive nights available in a Bay Lake Tower Lake View studio right around Labor Day 2019. So if you're feeling lucky, take a look! Sometimes stalking the DVC website has better results than waitlisting.
Use Calendar Reminders
I found that setting calendar reminders for the 11-month and 7-month mark DVC booking windows to be very helpful for booking and modifying reservations. I also set up similar reminders for Advanced Dining Reservations, and you could do the same for FastPass+. (I often skip booking FastPass+ in advance.) These reminders kept me on track when I was juggling plans for 3 upcoming trips at the same time. I also have an annual calendar reminder for our point banking deadline. This way, I won't miss the deadline to move our points, should we manage to have any leftover to bank.
Save a Packing List
Now that we are going to WDW fairly often, I keep a running packing list saved on my phone that I'll edit slightly depending on the time of year and length of travel instead of creating a brand new one for each trip. This way I know that I won't forget certain staple items like toiletries, chargers, and ponchos/rain jackets. I also added items like snacks and breakfast foods. Another new addition to the list is a Brita water bottle to keep us hydrated; the filter really does make the Florida tap water taste better.
Slow It Down
Since we know for sure that we will be coming back to WDW for years to come, we no longer feel the need to rush to every attraction and show; if we miss something, we can always do it next time. This was our mentality during our June and August/September trips. We normally avoid WDW during the summer because that heat and humidity is no joke! Taking some time to return to our home away from home in the middle of the day was much needed and appreciated.
Enjoy the Resorts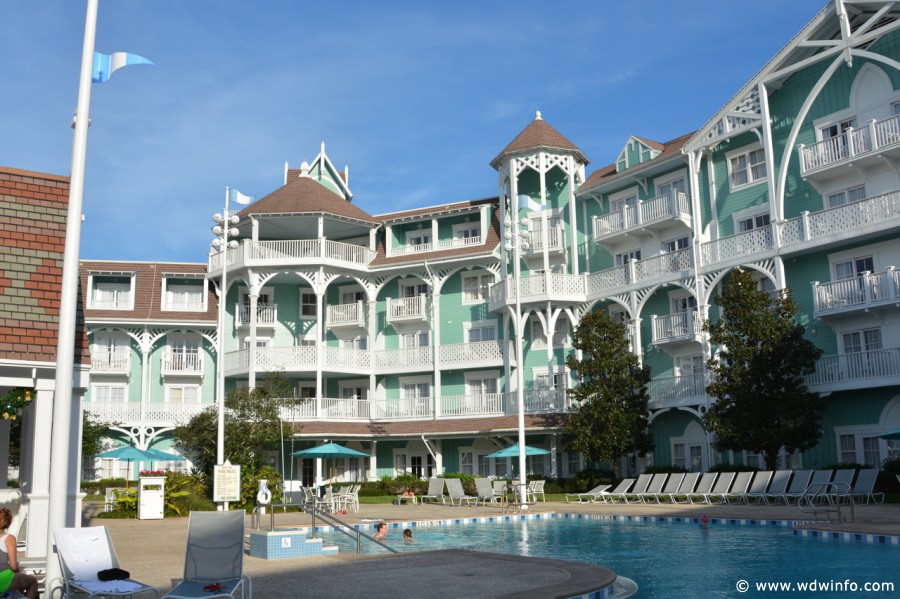 So far, we have stayed at the Beach Club Villas and BoardWalk Villas and have loved them both. Over the past year, we have spent more time exploring the resorts. It's fun that each one has a unique theme and different offerings. For instance, we got to enjoy Stormalong Bay while staying at the Beach Club Villas, and it's almost like a mini-water park with its slide and lazy river. I'm not much of a pool person, but I did enjoy spending an afternoon there. We also spent a lot of time exploring the BoardWalk Villas. We had fun checking out the crafts and activities at the community hall, playing board games at the Belle Vue Lounge, and simply relaxing on the rocking chairs on the porch. That spot gives you a perfect view of all the activity on the boardwalk and Crescent Lake.
Stay in the Loop with Forums, Blogs, and Vlogs
I love reading feedback and watching vlogs from other DVC members. Everyone has a different way of visiting WDW, and sometimes others' experiences can spark ideas for new things to try during future trips. Forums, blogs, and vlogs like the DISboards, DVC Fan, and The DVC Show are great resources for advice on all the nitty gritty details of DVC. They can really help with trip planning and learning how to make the most of your DVC membership. The DVC Fan Facebook group is also a wonderful and friendly community for quick answers to all sorts of DVC-related questions.
Beware of Add-on-itis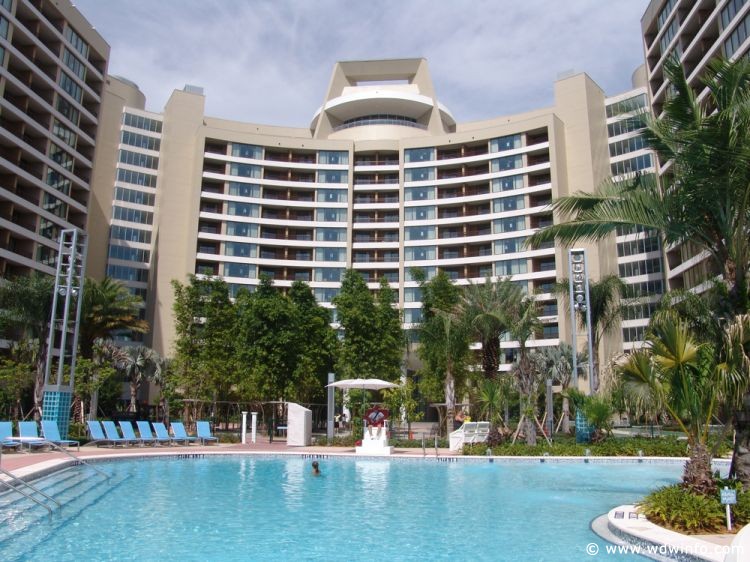 When we purchased our BoardWalk Villas contract, I was honestly looking at it as if it were the only contract we would ever purchase. Little did I know that 6 months later, we would be purchasing a second contract at Bay Lake Tower. Add-on-itis, that strong compulsion to purchase yet another DVC contract, is real! Once you start vacationing more often and visiting other DVC resorts, you may have the sudden urge to purchase more points. Add-on-itis is oddly common among DVC members. I'm beginning to wonder if it is contagious.
Our first year has been great, and while DVC is a major investment, I'm so glad that we decided to join. In retrospect, I wouldn't change a thing about our purchase or the trips that we have had. DVC has really made it more feasible for us to go on multiple Disney vacations each year. We are looking forward to more DVC adventures in the very near future!
I'd love to know: what are some of the key lessons you've learned as DVC members?