Six Reasons I'm Looking Forward To DVC Reopening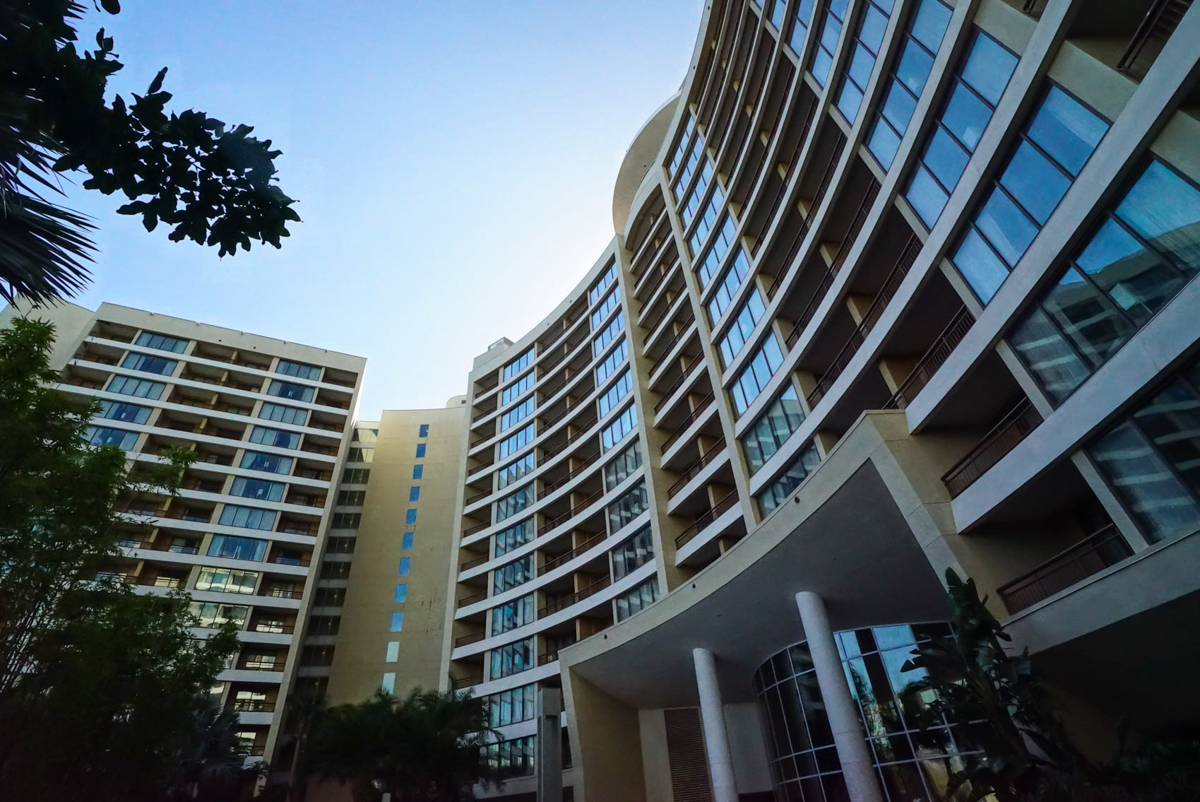 New reservation system
As many of us know, Walt Disney World is creating a reservation system to help ensure physical distancing requirements. The reservation system will allow the parks, hotel and restaurants to adhere to reduced capacity limits. I appreciate these focused efforts to keep me and my family safe. The thought of going on vacation where safety precautions are being taken seriously is an important factor when deciding where to spend my vacation.
More hotel resort time
As a DVC member, the thought of having more hotel resort time with my family makes me smile. The Disney Vacation Resorts are the cream of the crop when it comes to Disney hotels. Some of my favorite moments of my entire trips come the minute I step foot into the lobby of The Villas at Disney's Grand Floridian Resort & Spa, welcomed by the Mary Poppins Penguin Fountain or when I enter the cool and quiet respite of The Breezeway at Disney's Beach Club Villas after taking the walking path from Epcot's International Gateway following an afternoon of park touring.
As a DVC member I long to spend more time in the themed DVC hotels. Whether inside my villa or spending time with my daughters and nieces on the balcony overlooking the animals on the safari, I have always wanted to take more time to explore Kidani Village's lobby and admire the artifacts enclosed in glass cases. My family and I love to watch the ferry boats on Bay Lake from the balcony of a lake view villa at Bay Lake Tower. We enjoy seeing the golfers play on the courses from our first floor veranda or balcony at Old Key West and Saratoga Springs. The atmosphere at DVC resorts is hard to beat.
Pools are a big part of Florida vacations, and once again, Disney Vacation Club resorts have some of the most relaxing and fun pools I've ever seen. From the water slides and splash fountains to the quiet pools, having more time to unwind outside by the water ranks high in my family. The video of my 70 year old mother sliding down the Flying Jib at Stormalong Bay at Disney's Beach Club Villas tops my all time favorite family memories.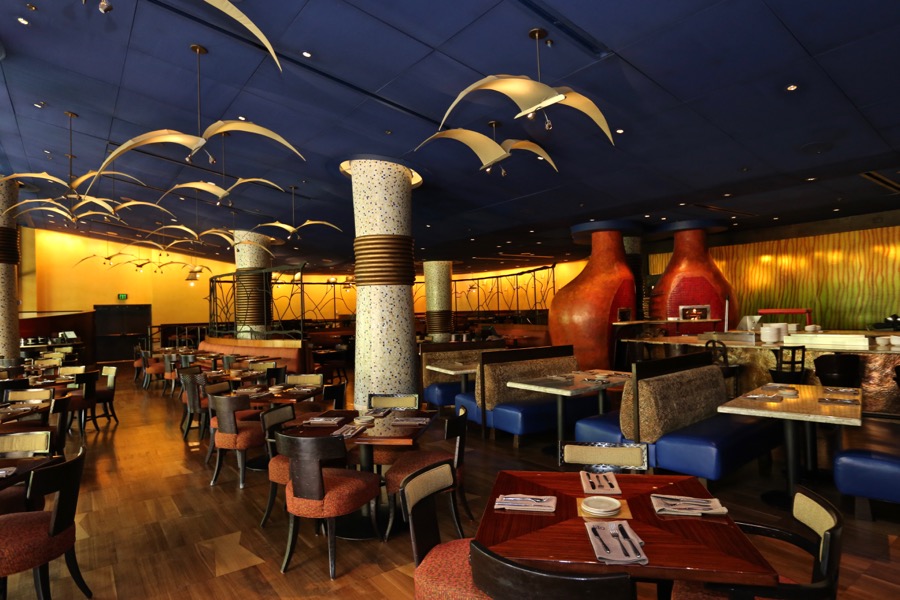 120 more days to decide where to eat
Even though I love being in "planning mode,"making my family's dining reservations six months ahead of time, the thought of waiting until two months before our trip to make dining reservations appeals to me. Even though we don't yet know how the new reservation system is going to work, I look forward to making those decisions regarding where to have breakfast, lunch and dinner much closer to travel time. It has been difficult at times to plan half a year early for restaurants, and often I end up change them around closer to our trips.
We often book a two bedroom villa for our multi generational trip each year. These accommodations are perfect for having family meals together. Whether we choose to cook dinner in our full kitchen, order room service from a favorite restaurant like The Wave or order take out on the My Disney Experience planning tool from Captain Cook's (with a stop at Pineapple Lanai for a Dole Whip,) the DVC villas lend themselves beautifully to dining "in."
More personal space inside the parks
Don't get me wrong, Haunted Mansion is my favorite Magic Kingdom attraction. However those moments in the stretching room where I have been standing shoulder to shoulder with strangers from all over the world is not ideal. Yes I'll go with the flow on almost anything to get to my private Doom Buggy – but the thought of no more squishing people into the stretching room is delightful.
More sleep, less guilt
Again, don't get me wrong, I love the nighttime shows, fireworks and parades. Walt Disney World's fireworks close out the "perfect" day. That being said, The idea of not missing out on nightly fireworks if my family and I are ready to hit the hay is a relief! I welcome the more relaxed feel of a Disney vacation.
Leaving the park after the nightly fireworks with the masses of other guests leaves a lot to be desired. Yes I'll miss them from my theme park view villa, but the idea of going to bed in my picture perfect master bedroom at Bay Lake Tower after a summer day touring Animal Kingdom is pure bliss.
More time for things I never have time to do
My family and I are often so busy touring the parks, we rarely make time to go to Disney Springs. I can't think of a better place to spend a relaxing evening. We have greatly enjoyed dinners at Raglan Road, watching the Irish dancers, shopping at World of Disney and taking time to soak up the Florida atmosphere. I'm looking forward to more Disney Springs time.
Speaking of atmosphere, I'm looking forward to being able to spend more park time looking at the architectural details that drew me to Walt Disney World in the first place back in 1971. The landscaping, the "Hidden Mickeys" and the window signs on Main Street, USA are calling my name.
What are you most looking forward to on your next DVC vacation? Am I alone on looking forward to relaxing a little more in Walt Disney World in the coming months?