My Top 5 Restaurants Among the DVC Resorts
Food has always been a significant part of our Disney vacations, but now that my fiancé (Timothy) and I are DVC members and exploring the resorts, we have tried more of the resort restaurants. Oftentimes, they are even better than what you'll find in the parks. Below are 5 of my favorite restaurants among the DVC resorts so far:
Jiko at Disney's Animal Kingdom Lodge – Jambo House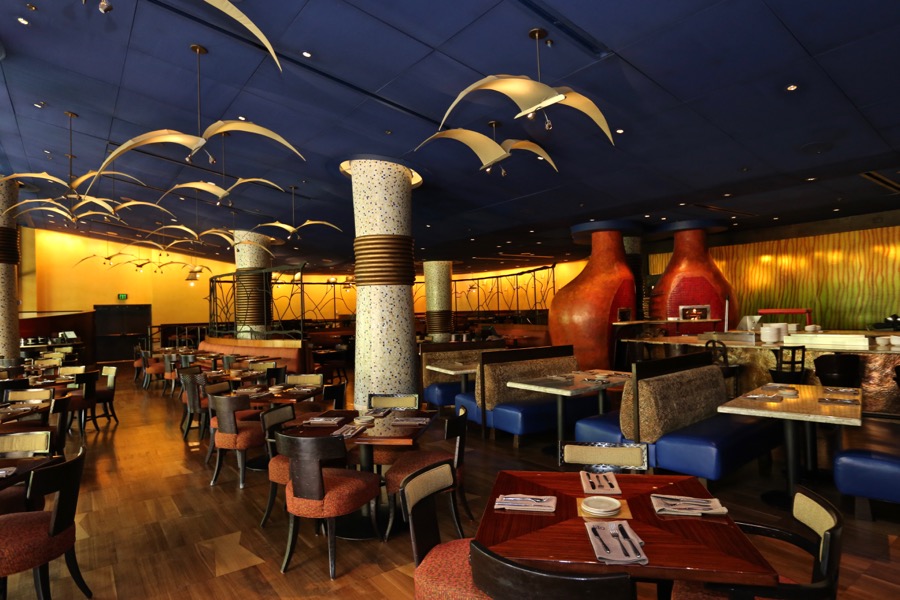 Honestly, I wasn't sure that I would like Jiko when I first saw the menu, and I mostly made our first reservation there because it appealed to Timothy and his more adventurous taste palate. There were plenty of unfamiliar dishes and spices, but Jiko turned out to be one of the best signature dining meals I have had. My favorite is the wild boar appetizer. It was so tender and flavorful that I wish that they had a dinner portion of it, so I could have more!
Flying Fish at Disney's BoardWalk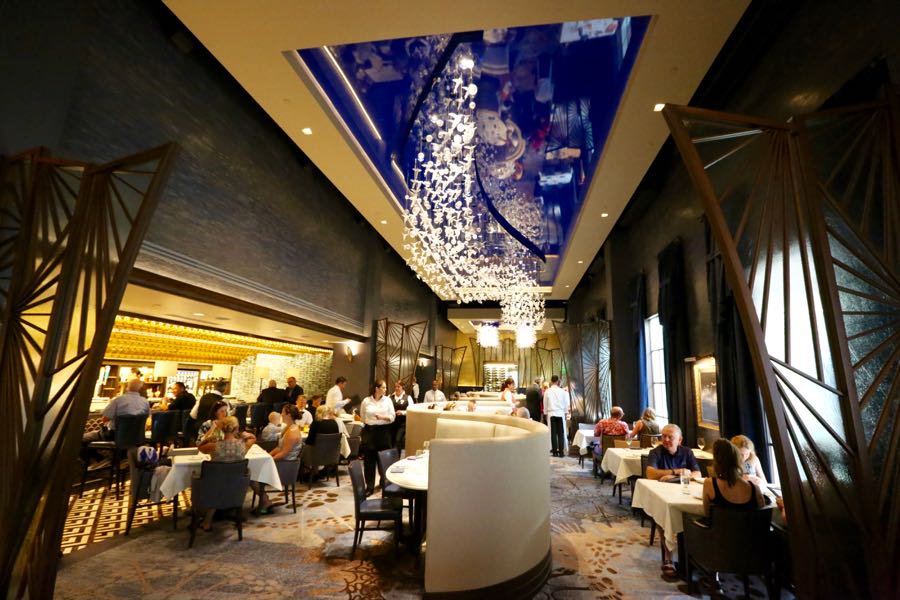 This is one of my all-time favorite restaurants at WDW. I do miss the way it was prior to the renovations and may still dream about those crab cakes and red snapper, but the newest iteration of Flying Fish never disappoints. The menu changes fairly often, but I have had a few different scallop dishes that were delicious. The scallops were perfectly cooked and not tough at all.
California Grill at Disney's Contemporary Resort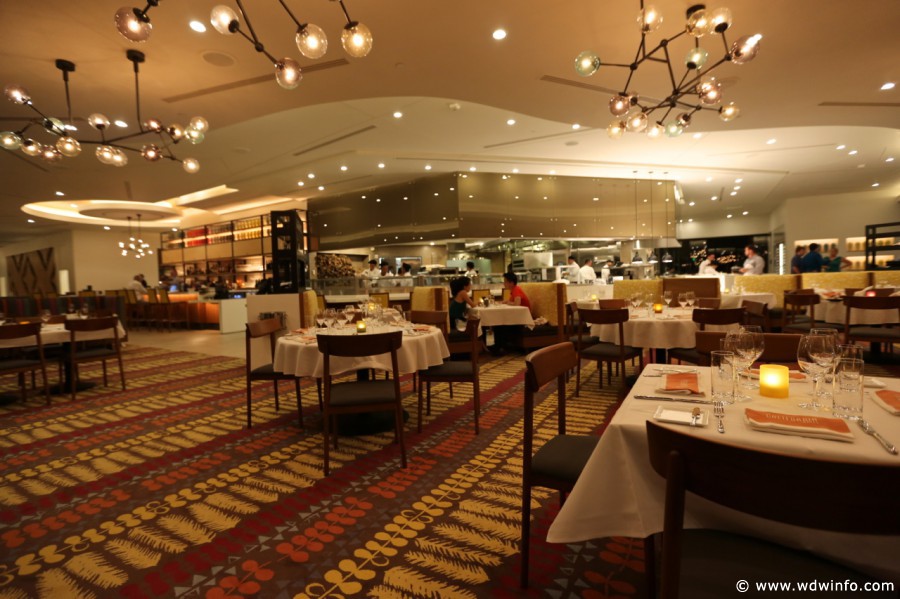 This is one of my favorite places for a special occasion. Timothy and I like ordering a few different appetizers like the sushi, flatbreads, or mussels as our entrees. In addition to serving great food, the views are impeccable. Timothy and I loved being able to watch Happily Ever After from the viewing deck, especially since the music was piped in. For those who don't know, if you dine at California Grill earlier in the day and wish to return to watch Happily Ever After from the viewing deck, all you have to do is show your receipt. So if you have an early dinner, feel free to return to watch the fireworks!
Cape May Cafe at Disney's Beach Club Resort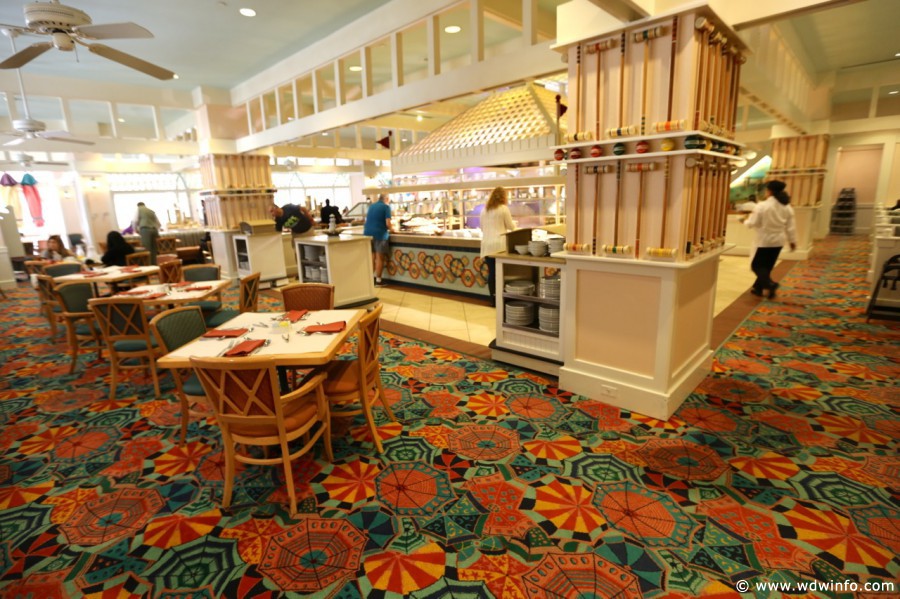 We have been to Cape May Cafe for both breakfast and lunch and greatly enjoyed both meals! At breakfast, there is the standard Disney breakfast fare of pancakes, eggs, bacon, sausage, etc., but I'm simple, and unlimited Mickey waffles make me a happy camper. Minnie, Goofy, Donald, and Daisy visit during breakfast, and I thought they were so much fun even though we didn't have any kids with us.
Dinner is great for seafood lovers, especially if you like crab legs; I lost count of how many crab legs Timothy ate the last time we went. If you don't like seafood, there are still plenty of options. Typically there is beef, chicken, pasta, and salads offered as well. I think there is a good variety of food to suit just about anyone.
'Ohana at Disney's Polynesian Village Resort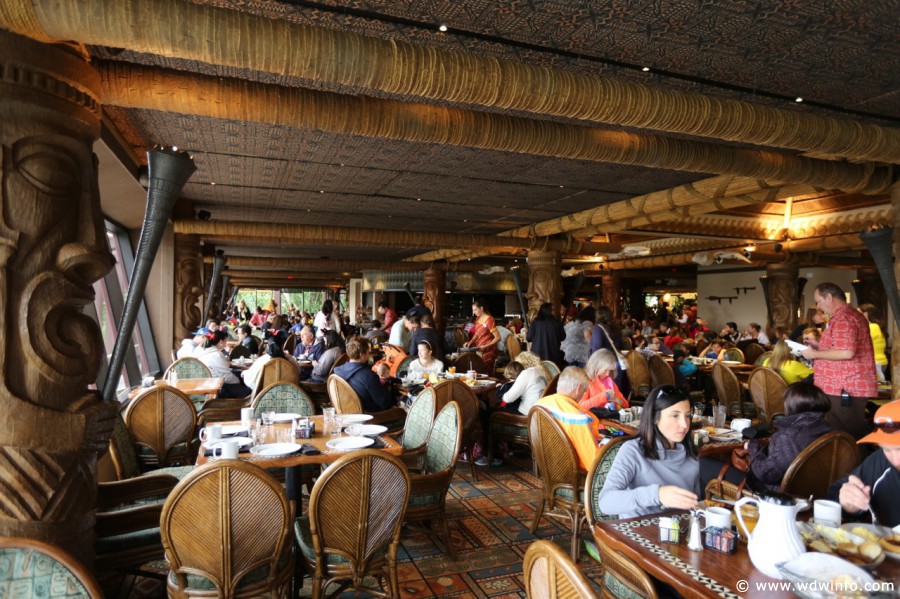 Timothy and I went to 'Ohana for dinner for the first time last year and loved it! I know that a lot of recent reviews of this all-you-care-to-eat restaurant have mentioned rushed service, but that wasn't our experience. Our server was attentive and kept the additional helpings coming. My favorites were the noodles, potstickers, and of course the bread pudding.
We still have plenty of other restaurants to explore, so this is just our list so far! Which restaurants among the DVC resorts do you recommend?