Ranking DVC Resorts by Studio Size – Part 1
Are you tall or claustrophobic? Do you travel with your family and need more space? The beauty of the Disney Vacation Club (DVC) is that the rooms are all large. They're called villas for a reason, and they're modeled after timeshare resorts, which are extended stay establishments. For those of us who believe that size matters, knowing the places that are the biggest is half the battle in choosing a resort. Here's Part 1 of our ranking of all 14 DVC resorts based on Studio room size.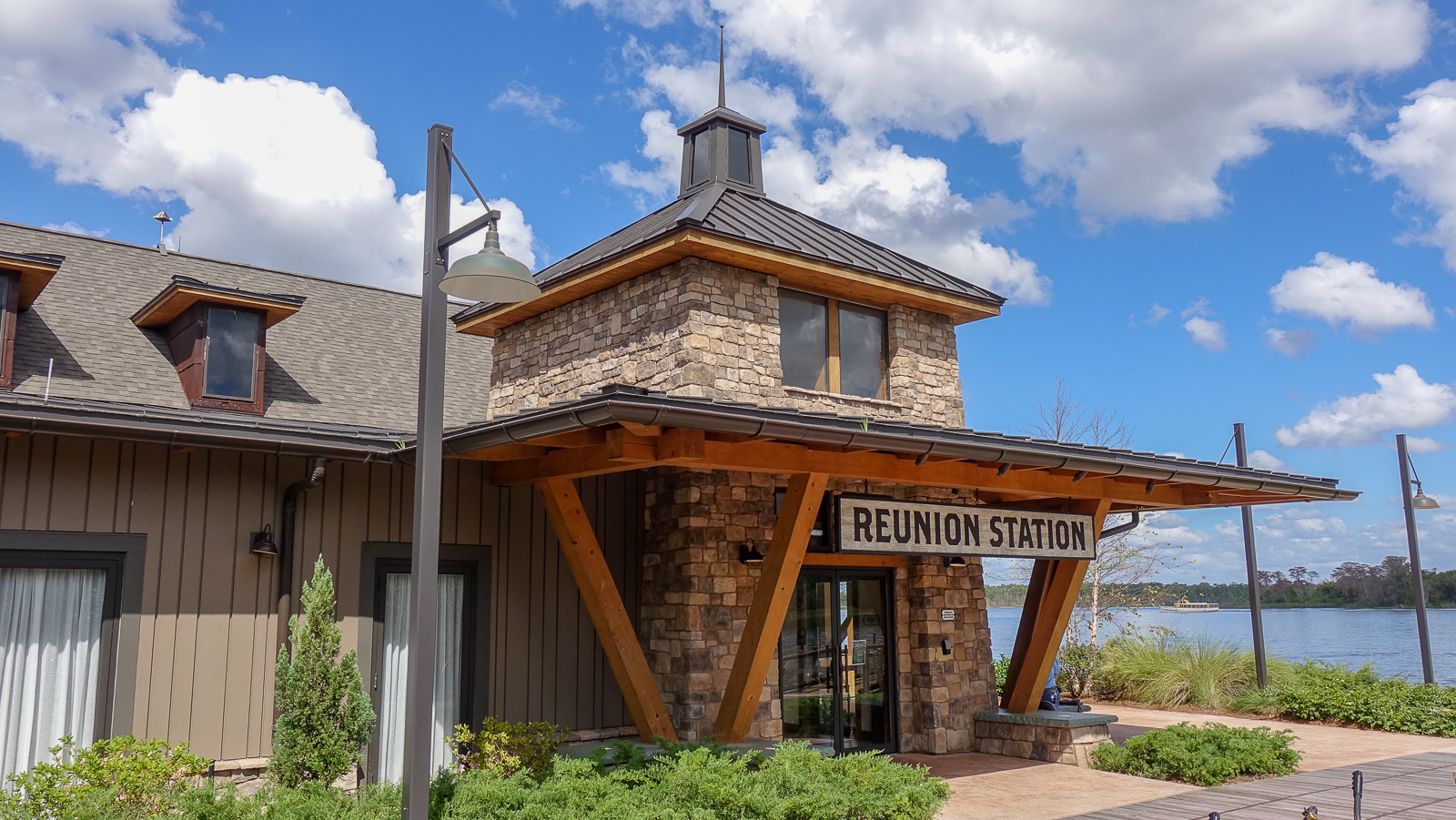 14) Copper Creek Villas & Cabins at Disney's Wilderness Lodge
At a later date, we'll take a close look at the various suites available at DVC resorts. Copper Creek Villas will stand tall in those listings due to its luxury cabins, some of the most beautiful hotel rooms ever built by Disney. When we look at basic Studios, however, the second DVC property at Wilderness Lodge isn't as impressive.
Copper Creek's Studio hotel rooms are only 338 square feet. These are the smallest of the primary Studios in the DVC lineup. One exception exists, which we'll discuss in a moment, and another will become a reality when Disney's Riviera Resort opens in the fall. I intend to update this list when the official specs are out for DVC's latest hotel. We already know the floor plans for it, but Disney has yet to release the exact square footage.
To a larger point, Copper Creek reflects a general trend with DVC. Save for a couple of exceptions we'll discuss later, newer DVC resorts tend to have smaller rooms than older ones. For example…
Current Copper Creek Villas resales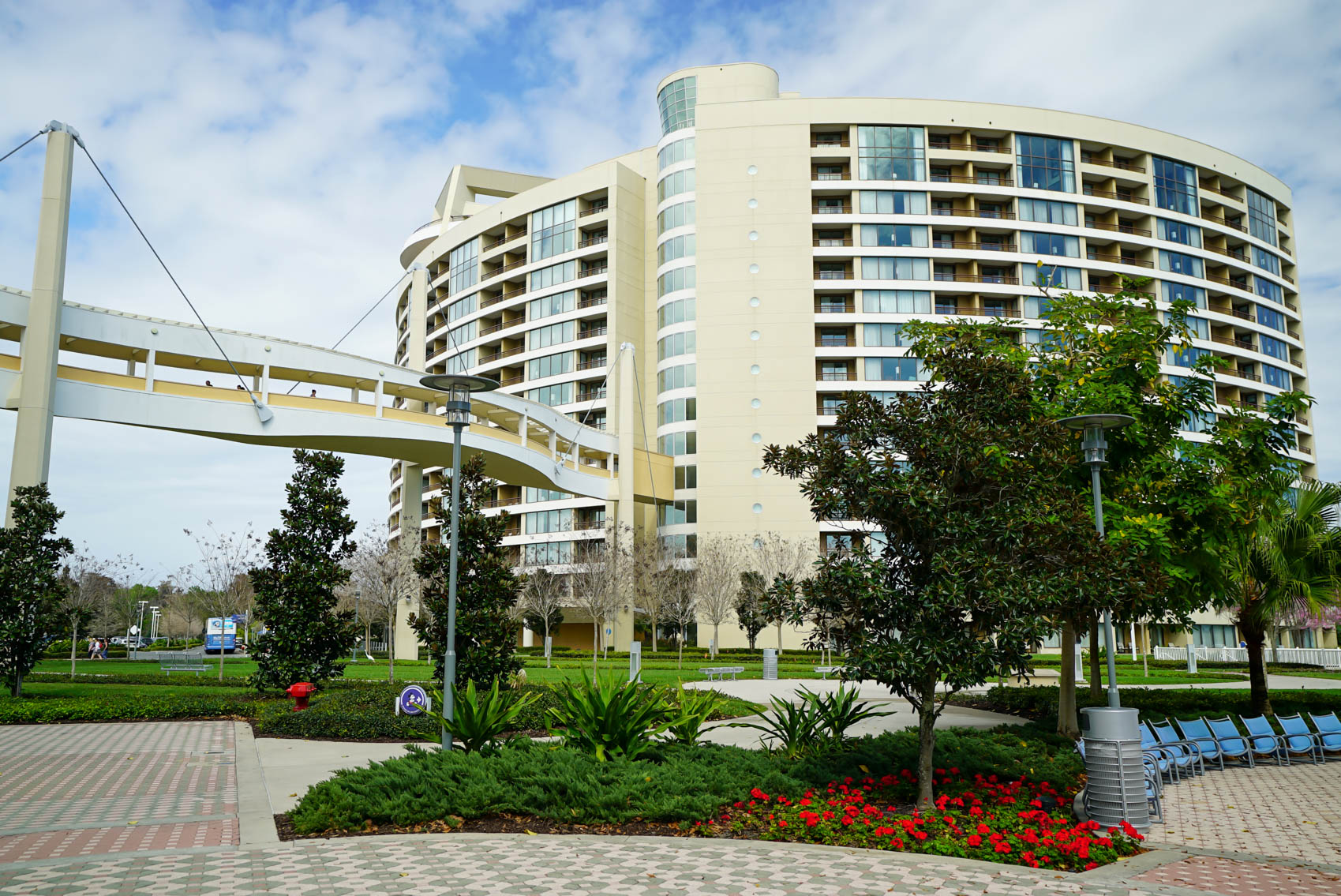 13) Bay Lake Tower at Disney's Contemporary Resort
As I previously discussed, the Studios at Bay Lake Tower are small in size at 339 square feet. Thanks to some ingenious room efficiency, this place never seems tight to me. It's very Japanese in its segmentation of areas, thereby maximizing the space. It reinforces that trend toward smaller Studios, though.
When Bay Lake Tower opened in 2009, it was easily the smallest standard room size Disney had ever built and stayed that way until phase two at Wilderness Lodge arrived in 2017. During my visits here, I'm comfortable everywhere except for the bathroom, where I do feel a bit crowded. The kitchen is incredibly comfortable, though. I wish more DVC rooms were modeled after it.
Current Bay Lake Tower resale listings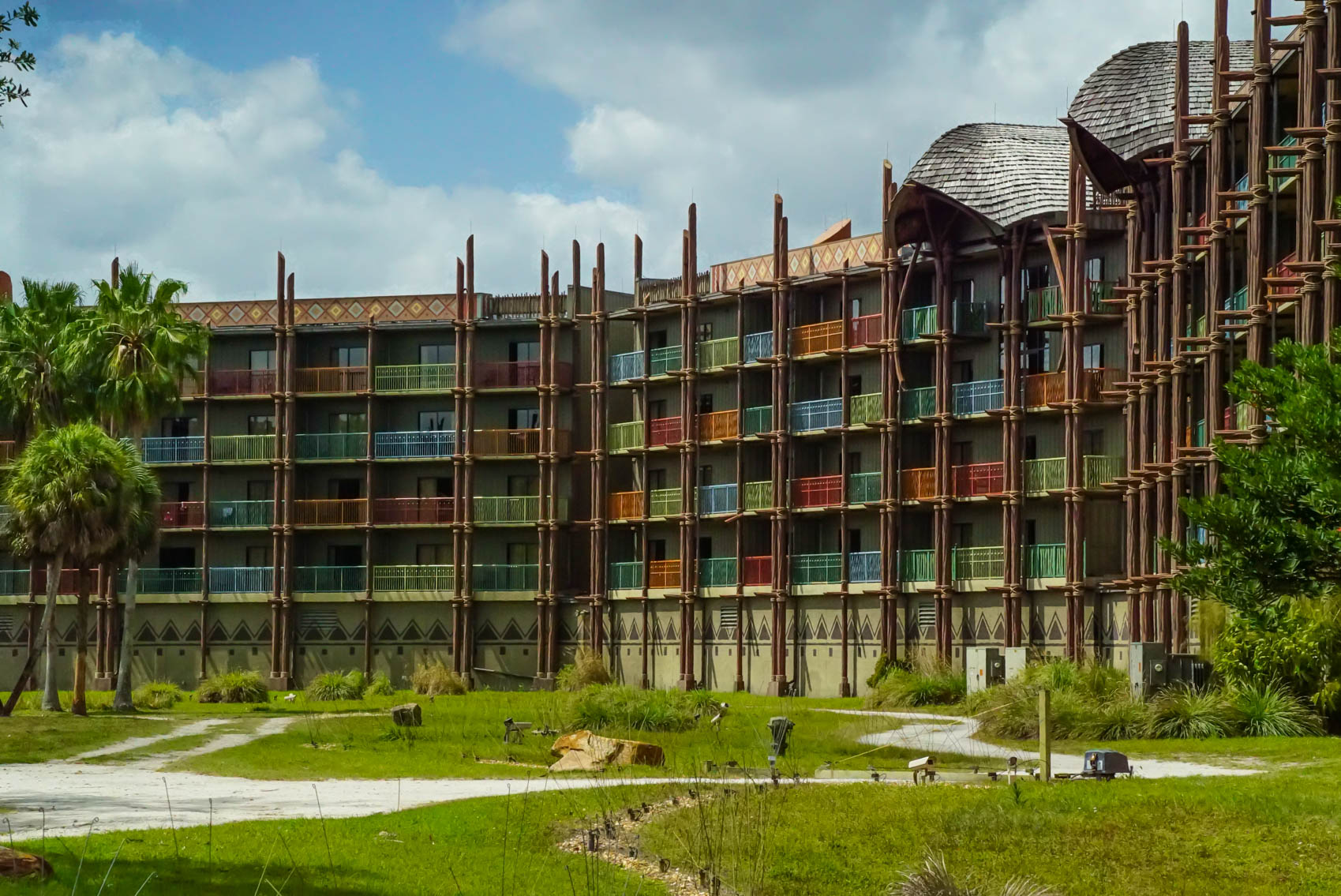 12) Disney's Animal Kingdom Villas
Now we get into a more nuanced part of the evaluation. As many DVC members know, Jambo House is home to some of the cheapest rooms on the DVC Points Chart. The Value Studio is smaller in size and points cost. Should we order this list by smallest possible room, it would finish "last." The Value Studio is only 316 square feet, barely more than a Moderate Tier resort.
The complication is that most Studios at Jambo House are 365 square feet, while the ones at Kidani Village are 366 square feet. Those room sizes would fall squarely in the middle of this and even trend toward the larger side. To address both sides of the argument, I chose to average the three booking options, which means that the average Studio at Animal Kingdom Villas is 349 square feet. Remember those 365/366 numbers as we move up in room size. You'll appreciate that this hotel is more than just a place with a breathtaking view. It's quite spacious, too.
Current Animal Kingdom Lodge Villas resale listings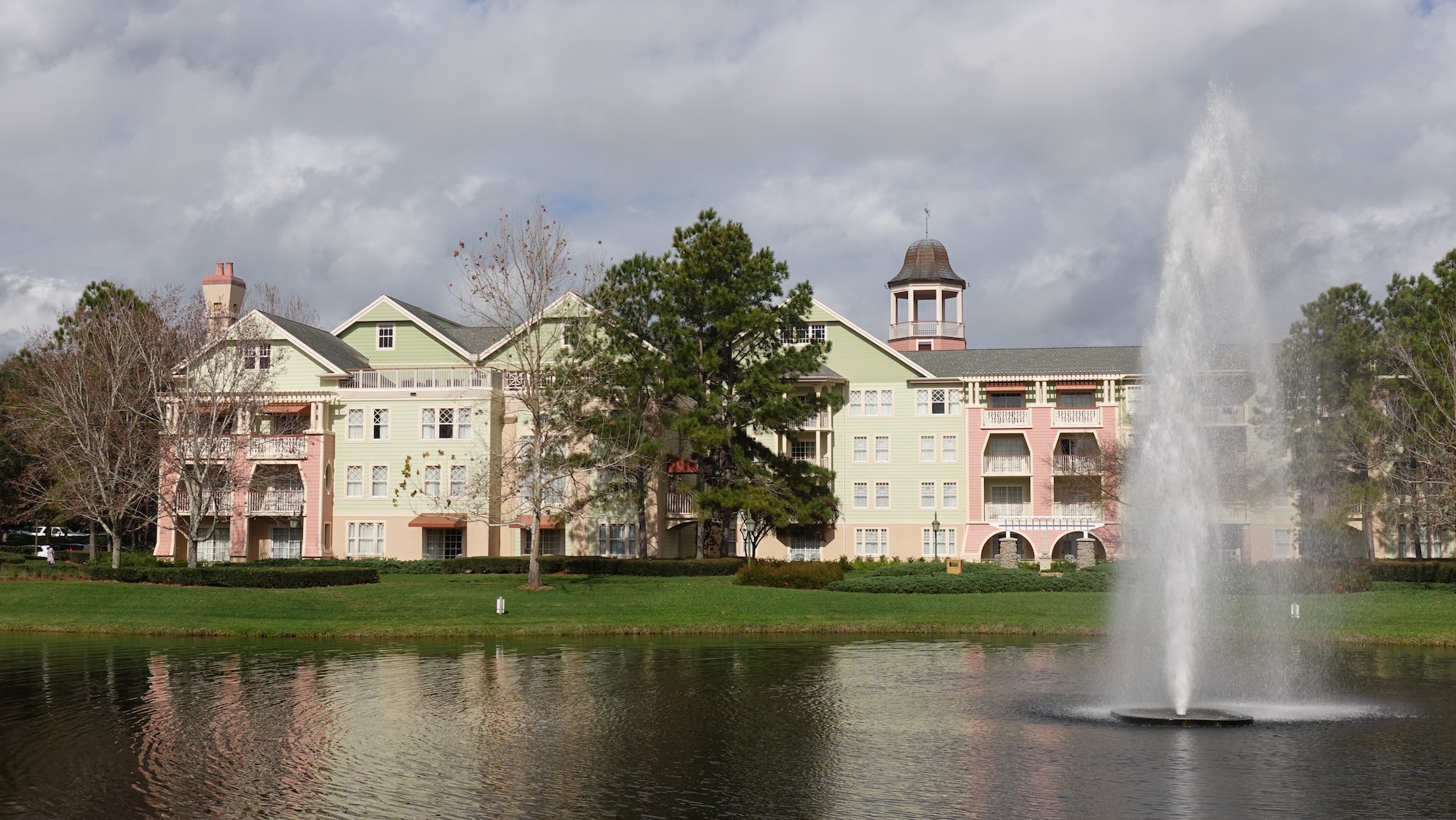 11) Disney's Saratoga Springs Resort & Spa
Sometimes, the size and style of a room are more about the hotel's demographics than anything else. For example, Saratoga Springs undeniably skews older. While many families love their annual vacation stays here, it's also undoubtedly a place for the retirement crowd to enjoy more of a standard timeshare getaway. While timeshare villas are generally larger, people require less space as they age. Disney constructed Saratoga Springs with these parameters in mind, which explains why the Studios here are modestly sized at 355 square feet.
Current Saratoga Springs resale listings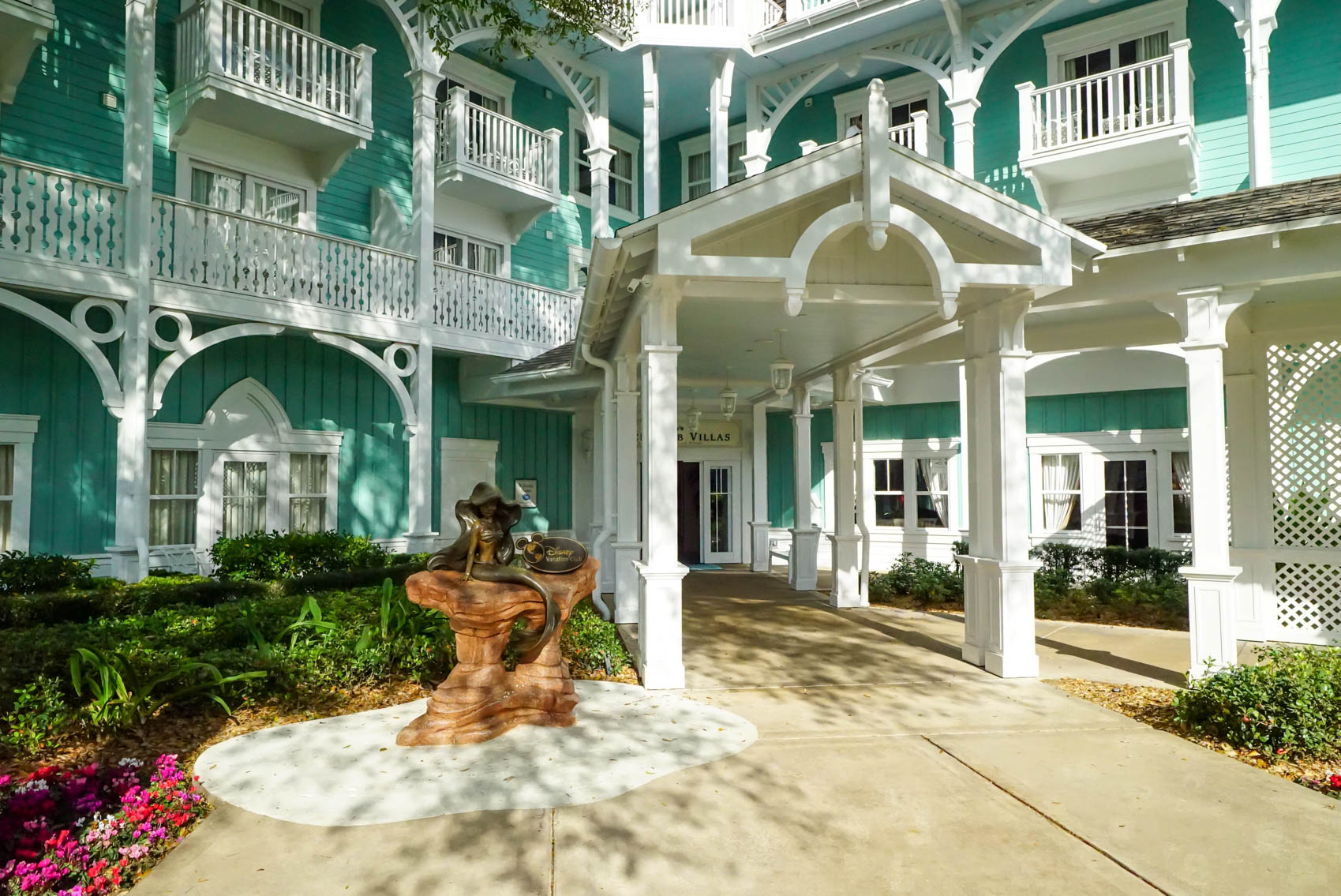 10-tie) Disney's Beach Club Villas
We've now entered what I consider the cookie cutter design phase. Now, I'm not bagging on any of the room types. I'm merely saying that the middle tier of Studio room sizes is relatively consistent. Clearly, the higher-ups at Disney believe that 350-375 square foot range is the sweet spot. The next six properties all fall into this range, which means the conversation will be dull for a bit. Sorry.
Anyway, Beach Club Villas features a standard 356-square foot Studio. Technically, this is toward the lower end of DVC options. You're about to see that it's really just the middle, though. Only hotel experts can tell the difference between 20 extra square feet of space, which is like a five-percent difference. So, the next five entries are all about the same as Beach Club Villas.
Current Beach Club Villa listings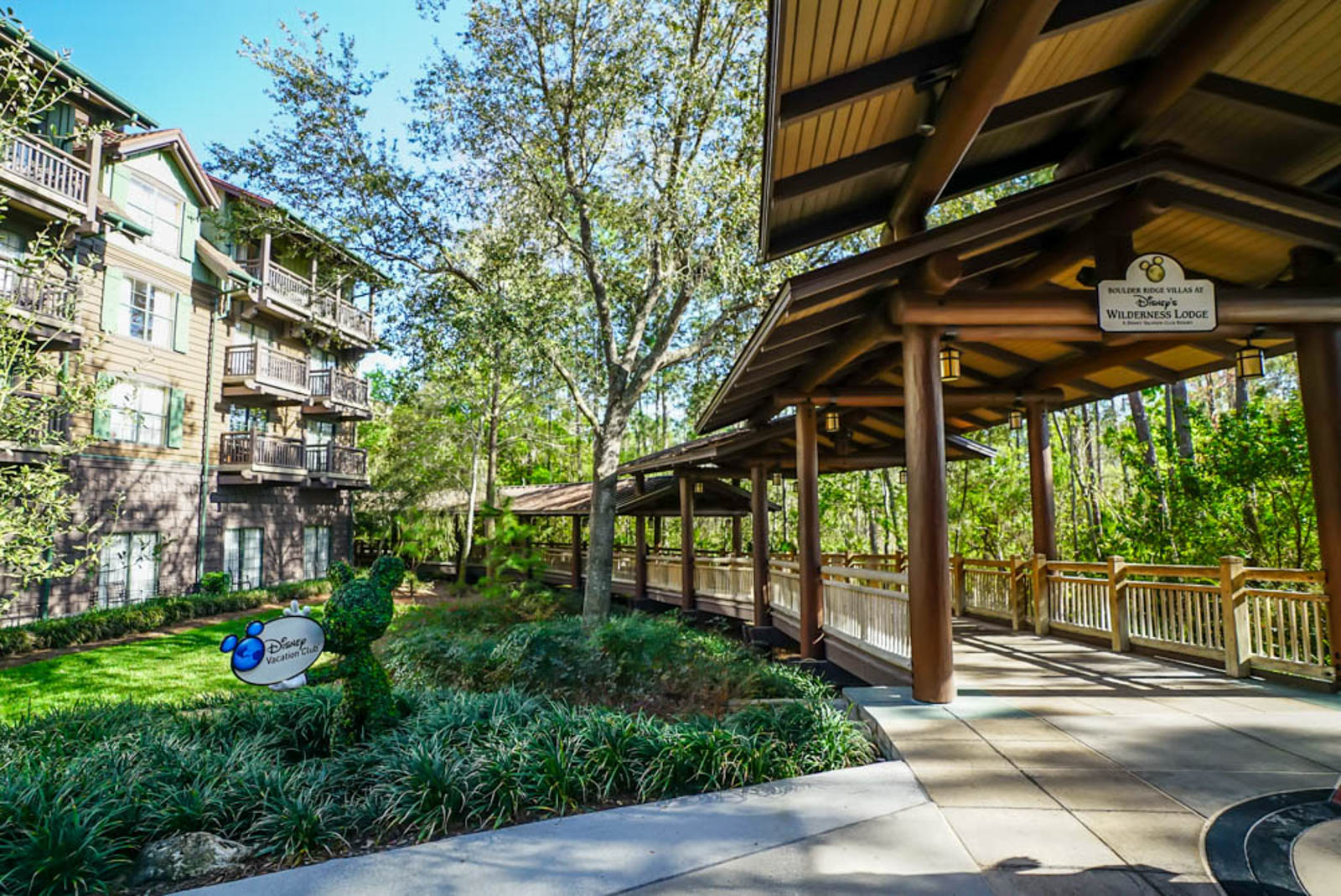 10-tie) Boulder Ridge Villas at Disney's Wilderness Lodge
The original DVC properties at Disney's Wilderness Lodge share the same square footage as Beach Club's Studios at 356 square feet. You'll note that these rooms are 18 square feet larger than the ones at Copper Creek. Again, it's a minimal difference that few people will even notice. When you're traveling in a situation where you want more space, however, you should favor Boulder Ridge over Copper Creek. Then again, DVC members who prefer new facilities will do the reverse. The choice is entirely up to you, as both sets of villas have their pros and cons.
Current Boulder Ridge Villas listings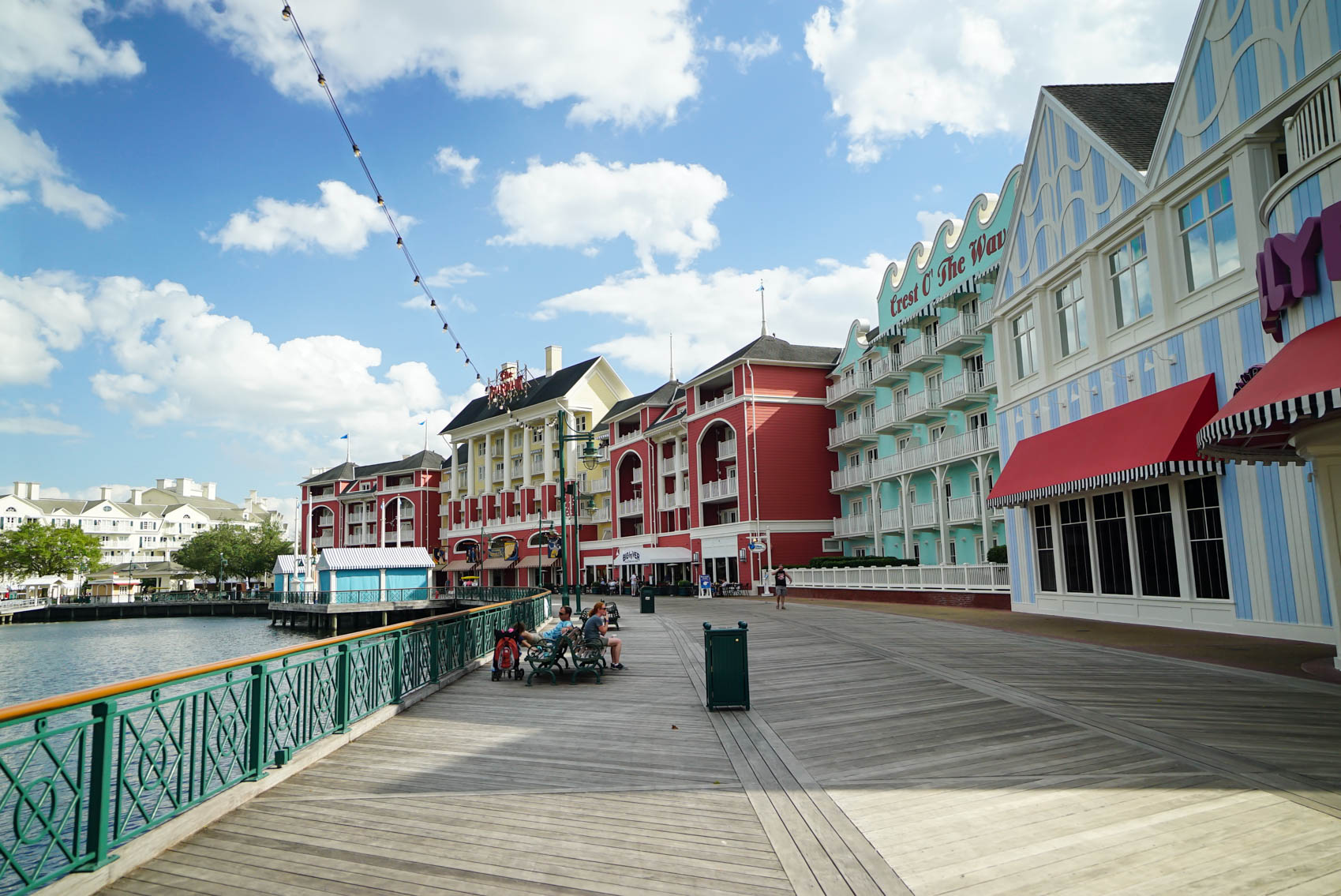 8) Disney's BoardWalk Villas
The lack of variance in this group of DVC Studios is remarkable. Standard rooms at the BoardWalk are 359 square feet. Including the next three resorts, that's a total of six DVC properties whose Studios fall between 350 and 360 square feet. Yes, that's almost half of them. When you book a DVC hotel room, this is the expected amount of space, give or take a few square feet.
Current Boardwalk Villas listings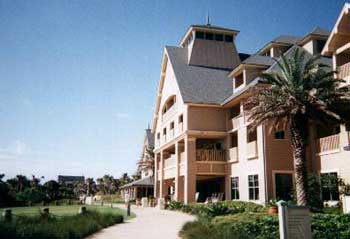 7) Disney's Vero Beach Resort
You'll see in this and the next listing that even the outsider resorts fall into the same range. Disney owns and operates three facilities that aren't located at Disney theme parks. Only one of them has Studios that are significantly larger than average. At Disney's Vero Beach Resort, a standard room is 360 square feet, right in line with the recent entries.