Renting DVC Points: A Newbie's Experience
When my family started talking about spending Thanksgiving at Walt Disney World, I was so excited! We have never spent the holiday there before. However, I was also hit with the reality that I was out of DVC points for 2020. Within my first year of being a DVC owner, I've already added on another contract and still managed to run out of points. I didn't want to borrow further into 2021 than I already had, and cash stays just aren't as appealing unless there's a good discount. So what did I do? I rented points from the DVC Store for the first time. While I know that I can rent points directly from other owners, I felt more comfortable going through a reputable company like the DVC Store.
Finding Points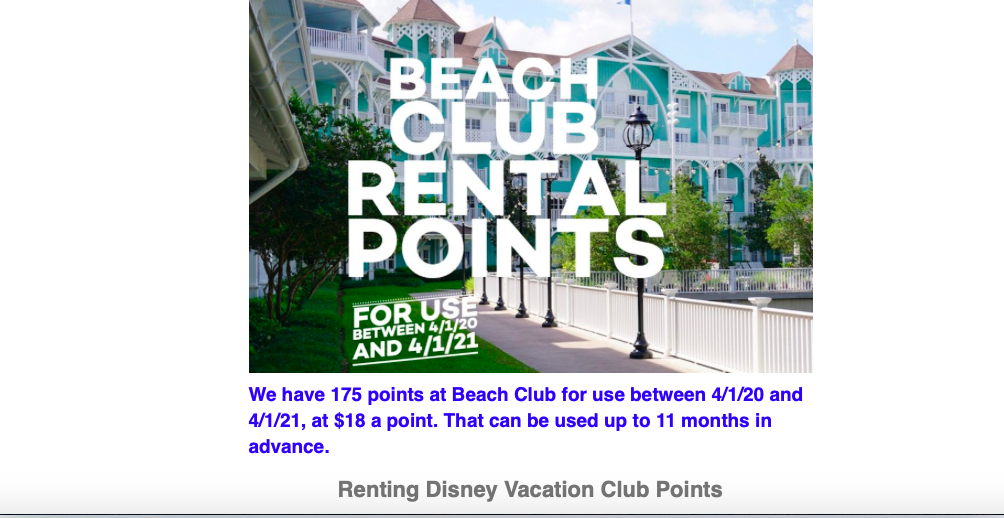 In a rather serendipitous moment, I saw an email from the DVC Store advertising 175 Beach Club Villas points up for rental at $18 per point. My family and I love the Beach Club Villas for its amazing location near Epcot and Hollywood Studios and its pool, Stormalong Bay, so I couldn't turn down this opportunity. I promptly emailed sales@dvcstore.com to say that I was interested in renting some of those points. I knew that the Beach Club Villas is a popular resort and that those points wouldn't hang around for long!
Securing the Reservation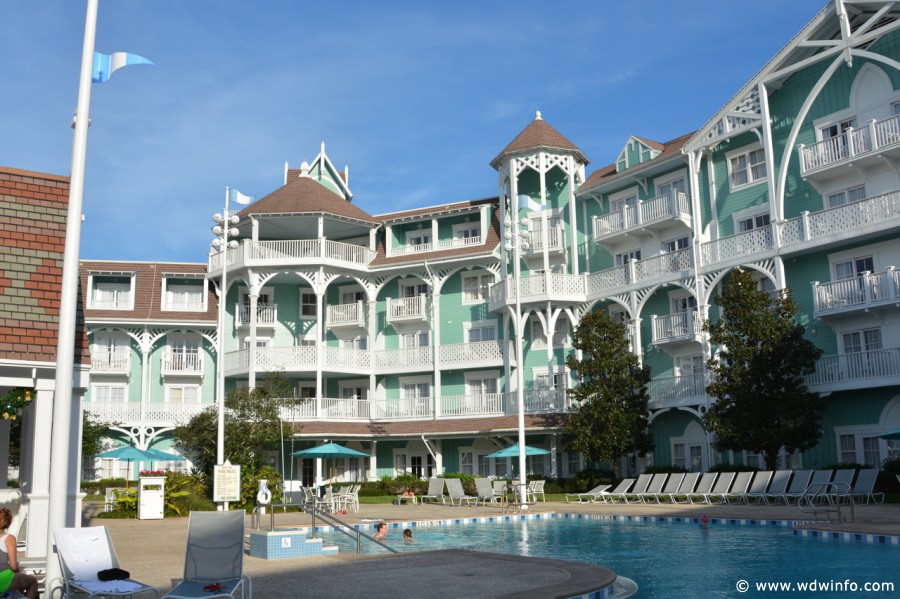 Luckily, the DVC Store got back to me within a matter of minutes. All I had to do was email my desired check-in and check-out dates, type of villa, basic contact information, and my guests' names. I could have also added flight info at this time if I had it and wanted to request the Magical Express. Once the DVC Store checked availability for me, I then confirmed that I'd like to move forward with the reservation.
After the reservation was made, I received an email confirmation. My next steps were to sign and email back a contract, and pay the the rental fee via PayPal or check. All of this was completed within the same day. Since I received the DVC reservation confirmation number, I was able to add the reservation to my account in My Disney Experience. Once I have my flight info, I'll have to go through the owner to make arrangements for the Magical Express at least 30 days prior to check-in. I could have also added the Disney Dining Plan if I wanted. This would have required full payment upfront.
All in all, renting points was very seamless, and I cannot wait for our stay at the Beach Club Villas! I would definitely consider renting again in the future if I were ever out of points. Not only was it easy to do, but it resulted in significant savings. My total for our 4-night stay in a Beach Club Deluxe Studio Villa (74 points) was $1,332, which was about 30% cheaper than if I had paid cash.
If you've rented points before, what was your experience like?