Animal Kingdom Villas- Jambo House Deluxe Studio Photo Tour
Deep in the jungles of The Walt Disney World Resort you will find a beautiful African savanna lodge complete with thatched roofs and grazing giraffes. Known to guest as Disney's Animal Kingdom Lodge and to DVC owners as Animal Kingdom Villas, the resort consist of the main lodge (Jambo House) and the DVC lodge (Kidani Village) with DVC Villas located in both. While either lodge has things to love, my favorite is Jambo House. I find myself completely enveloped in the African culture from the moment I step into its grand lobby. Since our last visit to the lodge was during the recent holiday season, the decorations added a festive layer to this already beautiful resort.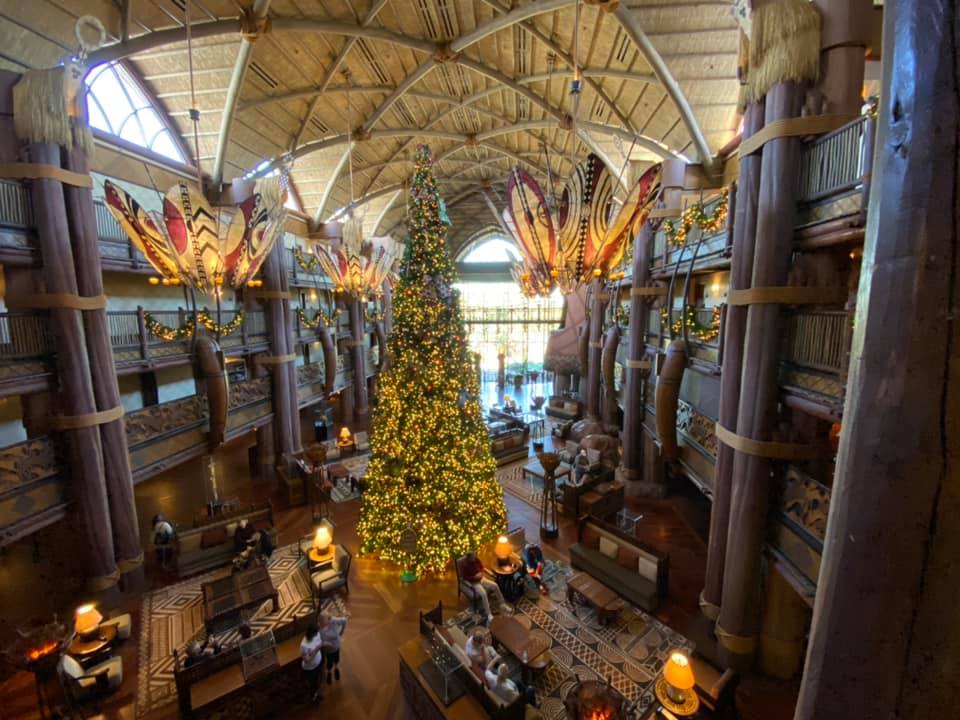 For this stay, we booked a deluxe studio with a savanna view. The first thing we noticed about this studio was its size. Compared to Copper Creek, where we had stayed the night before, the studios here seemed very spacious. As with all studios, there is a queen-sized bed and a pull out couch with another queen-sized bed. These studios have a sleeping capacity of four. While there is no built in closet here, the wooden wardrobe contains all the amenities you would find in a normal DVC closet such as an ironing board, extra bed linens and pillows, space for hanging clothes, and a safe. The dresser under the TV provides several drawers for storage and a bench next to the wardrobe has an additional storage drawer. Next to the bed is a nightstand with an area for charging devices. There are plenty of additional plugs located under the TV.
Like the Polynesian, the rooms here are appointed with dark woods and warm colors. The furniture fits the African motif well and is appropriately sized for the room.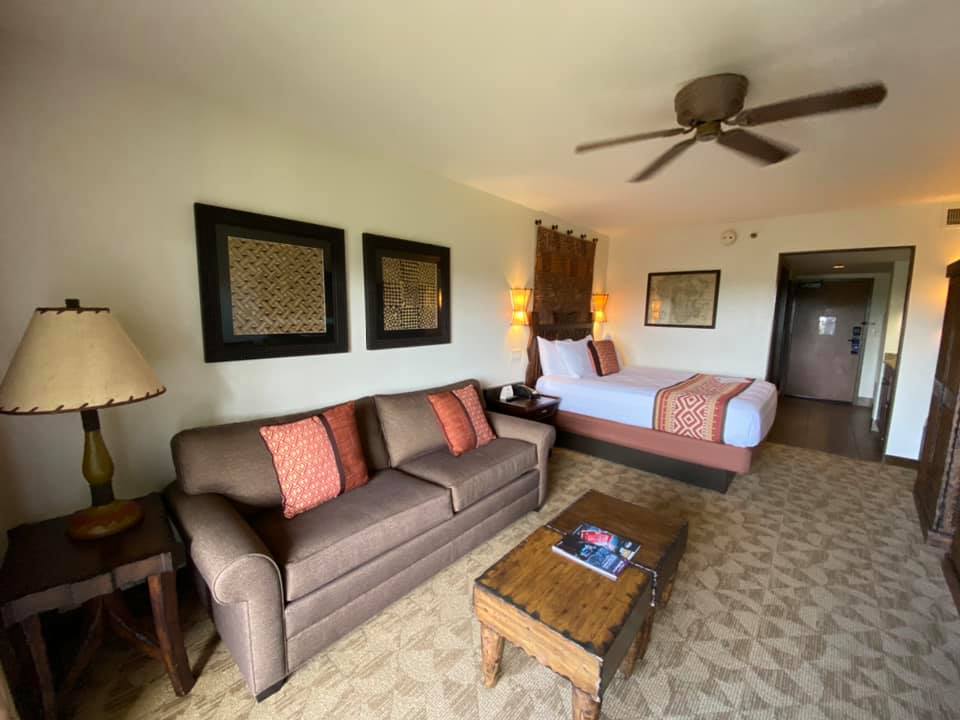 As with all DVC kitchenettes, Animal Kingdom Villas has the same amenities like a mini fridge, toaster, microwave, coffee pot, and your typical dishes. What I was pleasantly surprised to see here was the addition of a separate freezer section in the mini fridge. This isn't something we have seen in all DVC mini fridges and it was nice for bringing back frozen treats or quickly cooling down a beverage.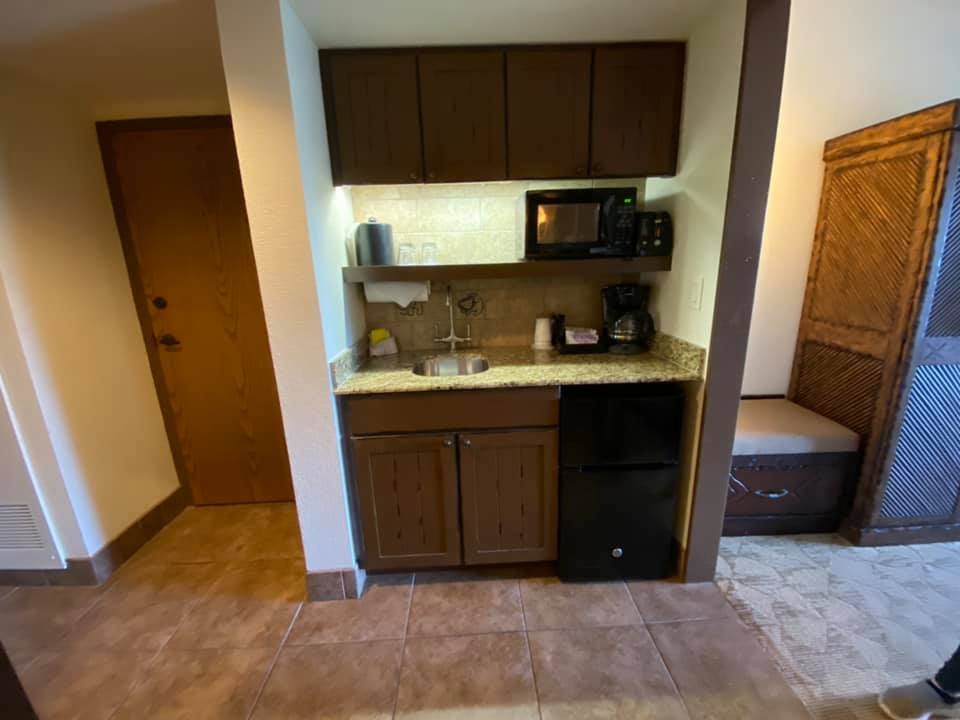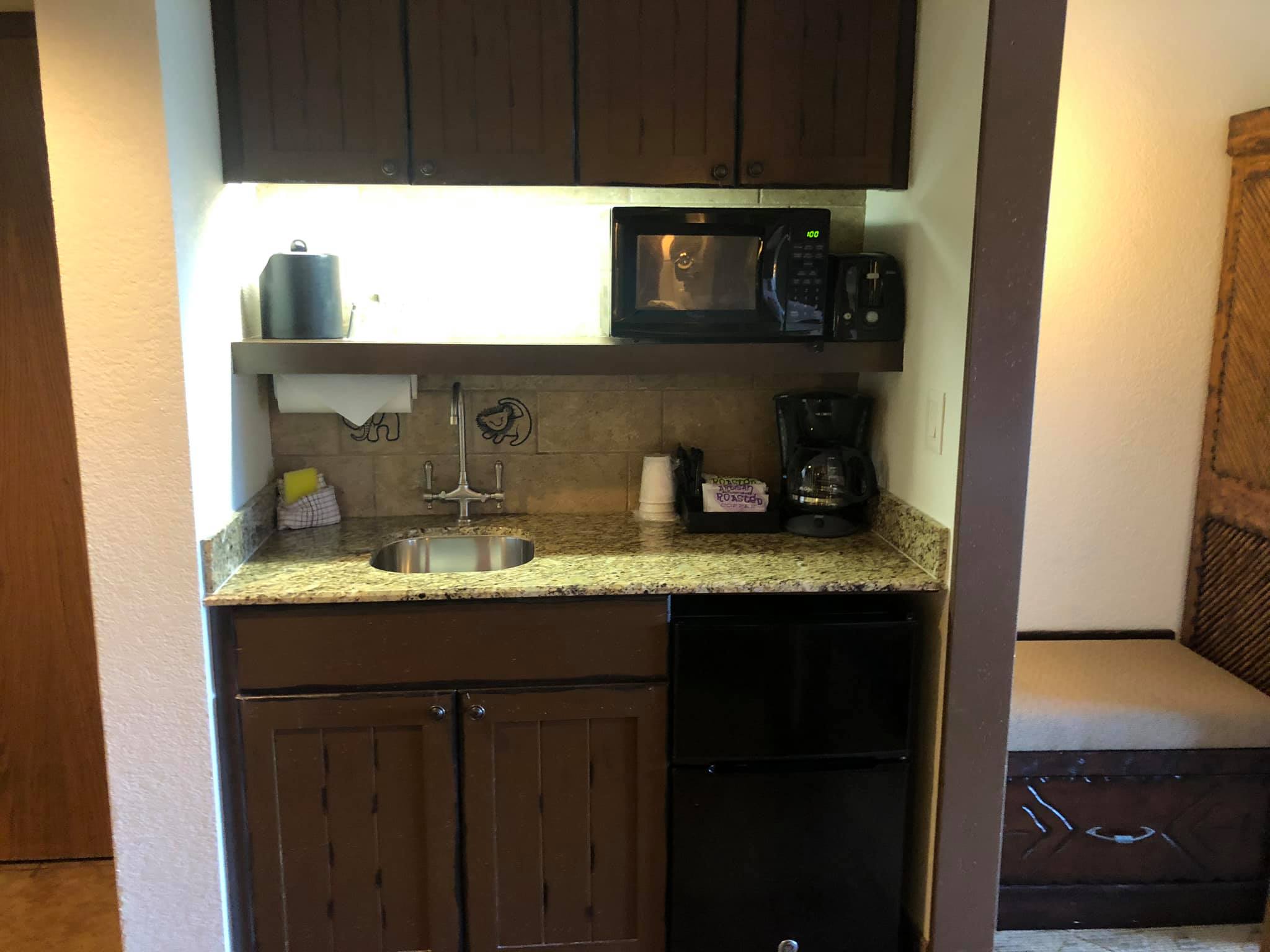 Since our last DVC studio stay at Animal Kingdom Lodge was in Kidani Village, I do want to note that there is a noticeable difference in the bathrooms at Jambo House. In Kidani Village, the bathrooms in the studio are one large room with a large single-sink vanity inside the bathroom. In Jambo House, the bathrooms are similar to what you see in the studios at Copper Creek, Beach Club, and Boardwalk in that the sink is outside the bathroom with a smaller room for the toilet and bathtub and/or shower. Which set-up is better might depend on your family's needs and your personal preferences. I can see value in both layouts. It's appreciated that there is no shortage of full-length mirrors here as there were two (entrance hall and bathroom door) just in this studio. This is a simple, yet valuable amenity when getting ready and not found in every resort.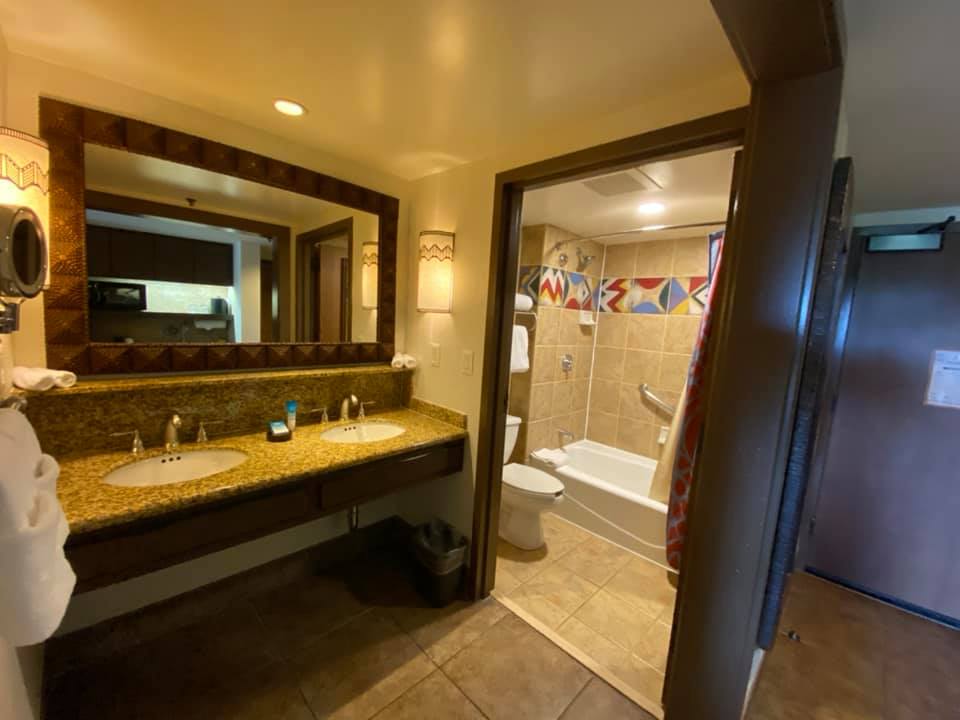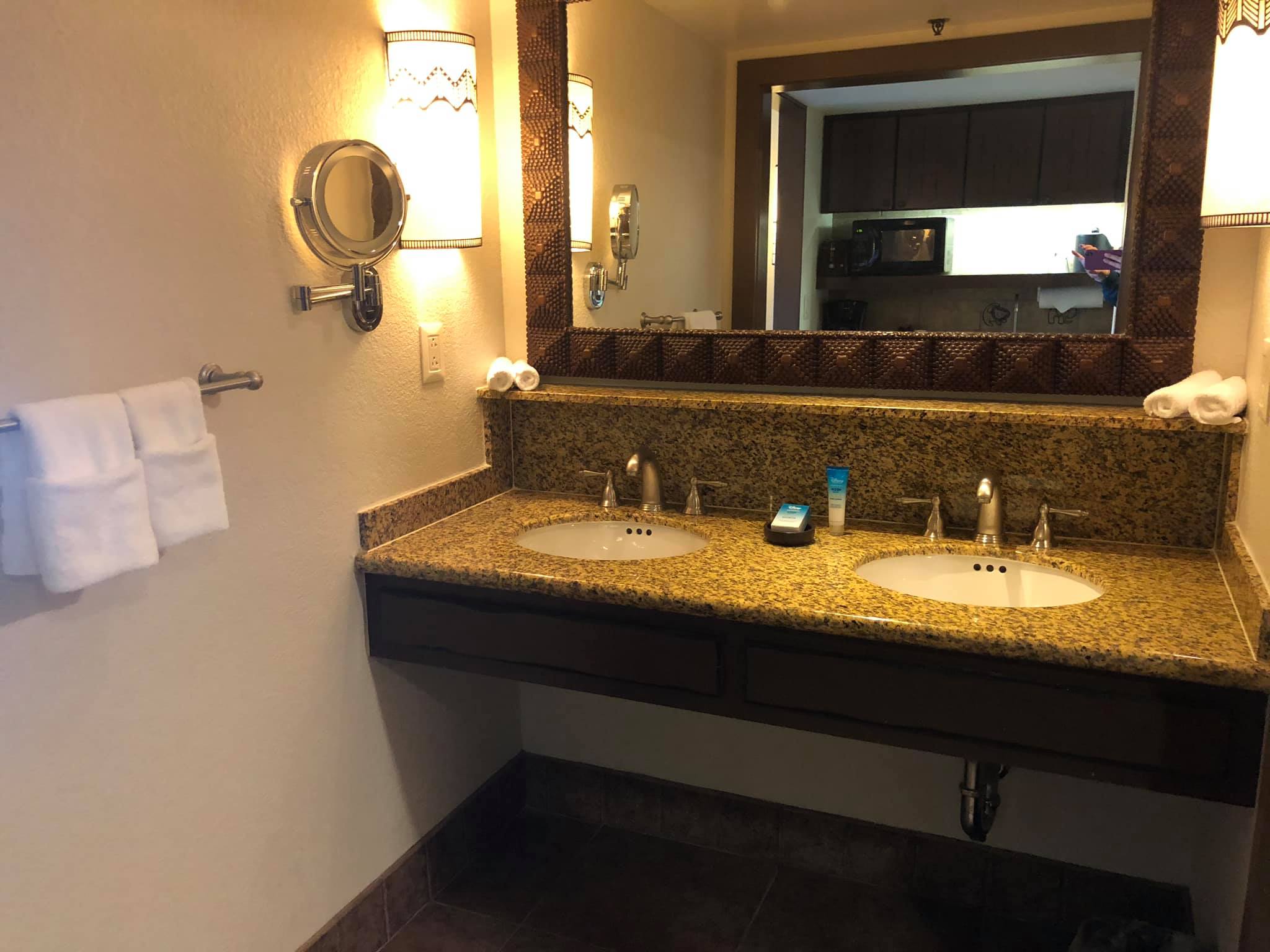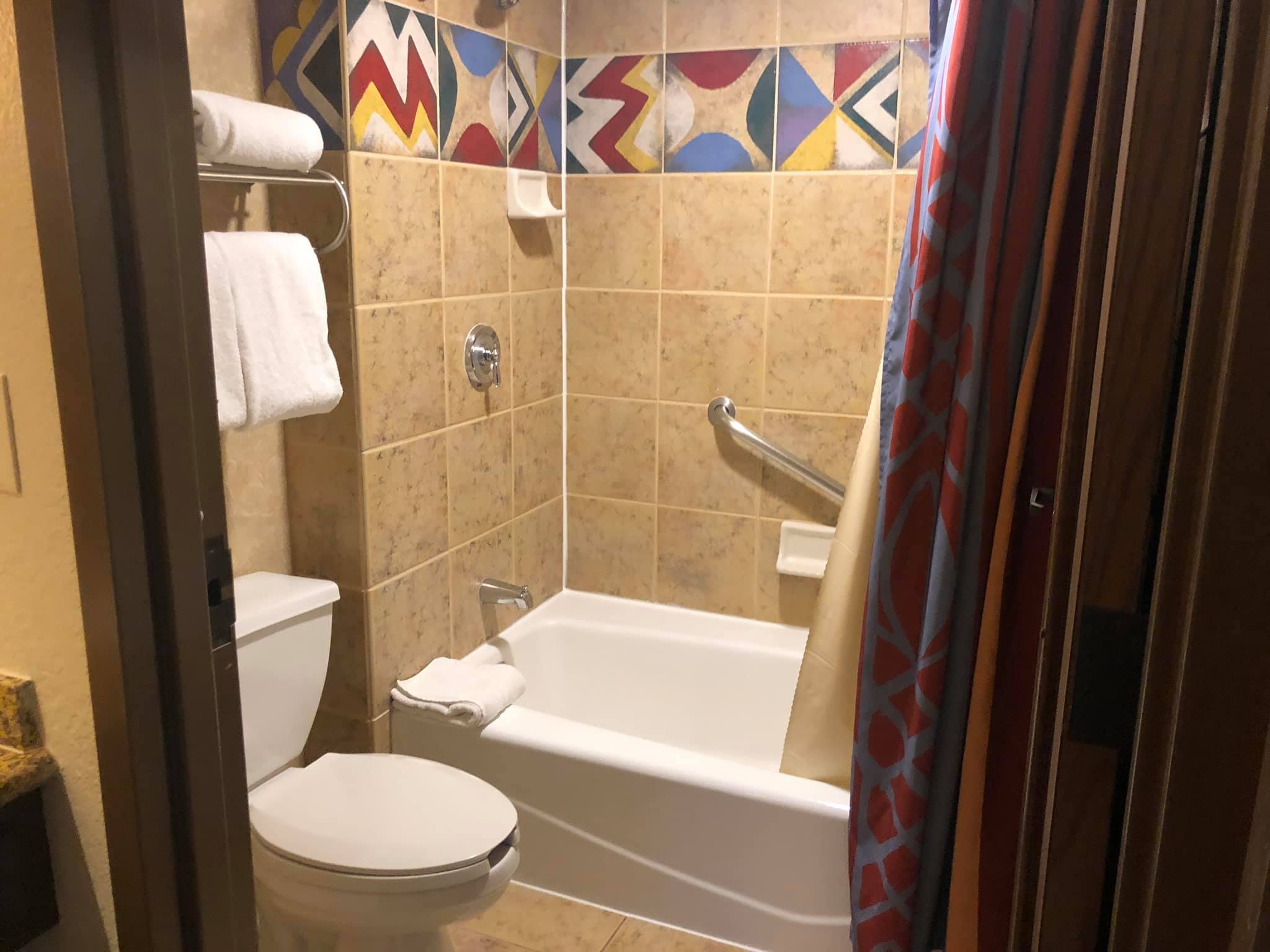 The balconies at Jambo House are a nice size. One reason I lean towards Jambo House over Kidani is the fact that all of the DVC Villas (with the exception of club level) are located on the fifth floor. I love being on a higher floor and I know with Jambo House, I am guaranteed it. Our room was located along the Zebra Trail on the Arusha Savanna. From our room, we saw giraffes, zebra, pelicans, eland, wildebeest, and more. If you're curious which animals to find where, WDWinfo.com has a great guide to which animals are located on which savannas here. I would always choose a savanna view when given the option. It was peaceful to watch the animals and really convenient to walk out on your private balcony to do so.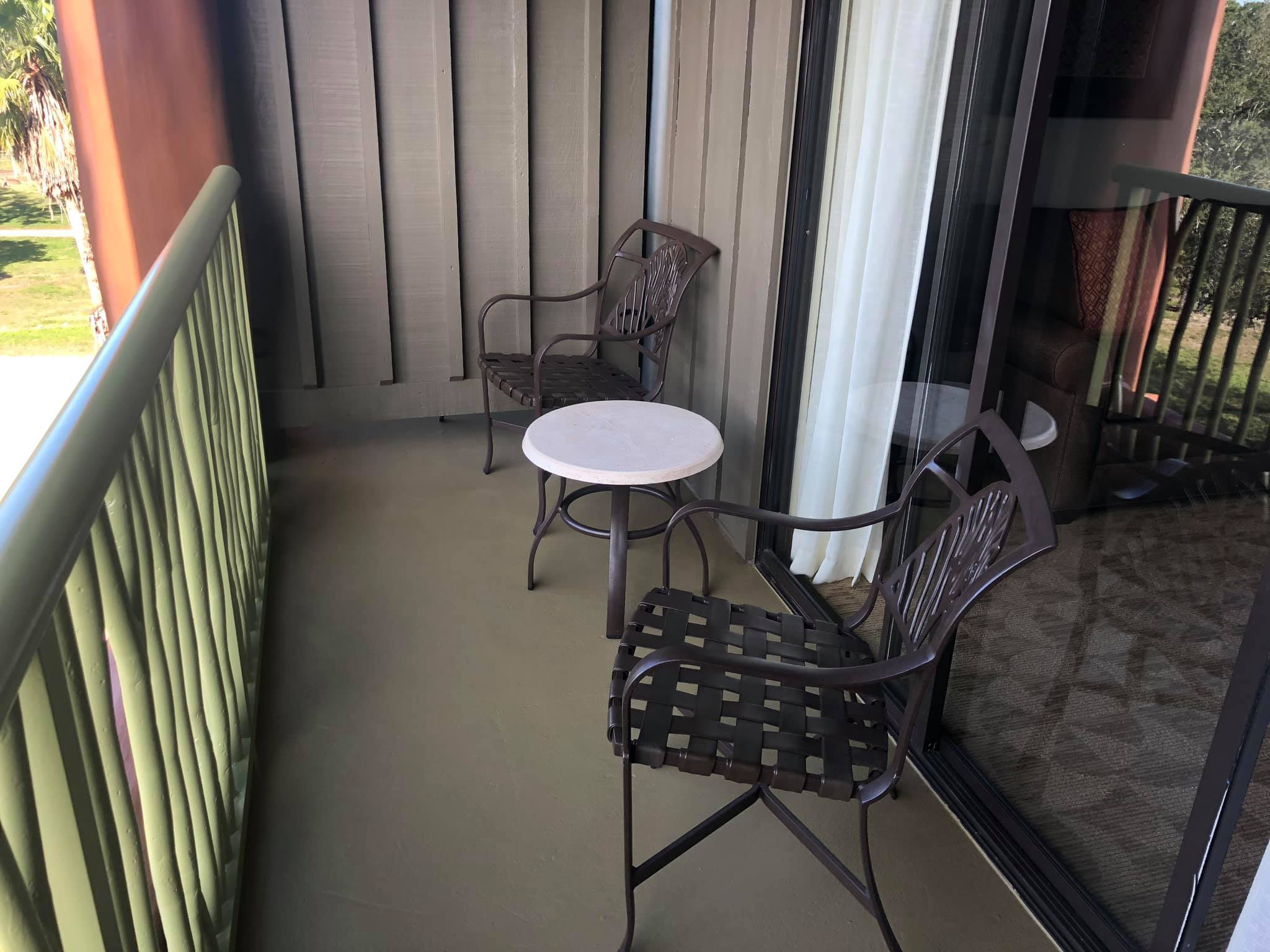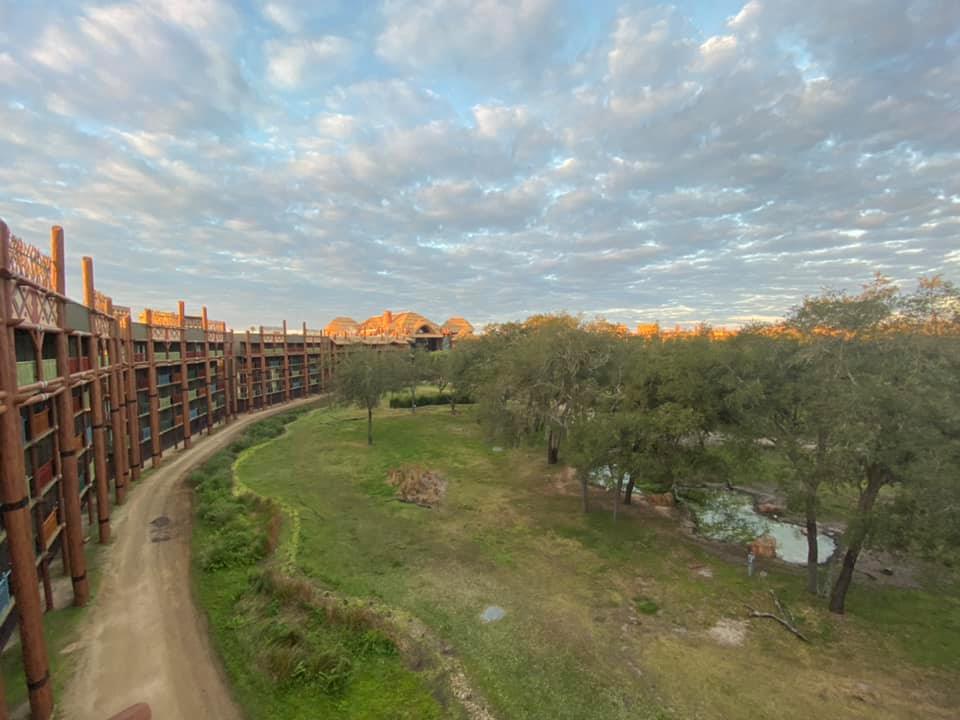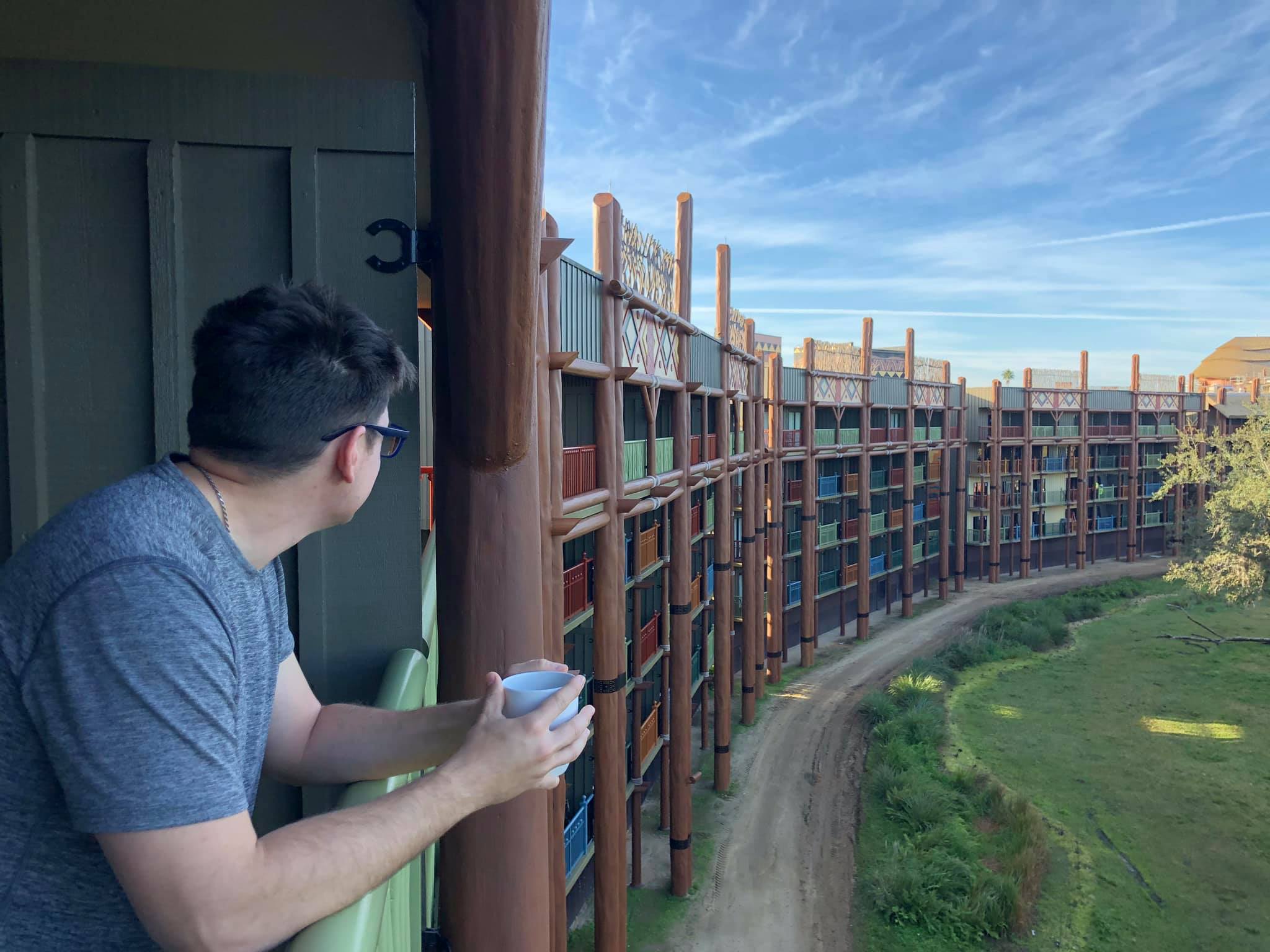 As always, I like to investigate the little Disney artistic touches of the rooms. I love the little animals on the tiles, the African map and tapestry, and the overall color and theming.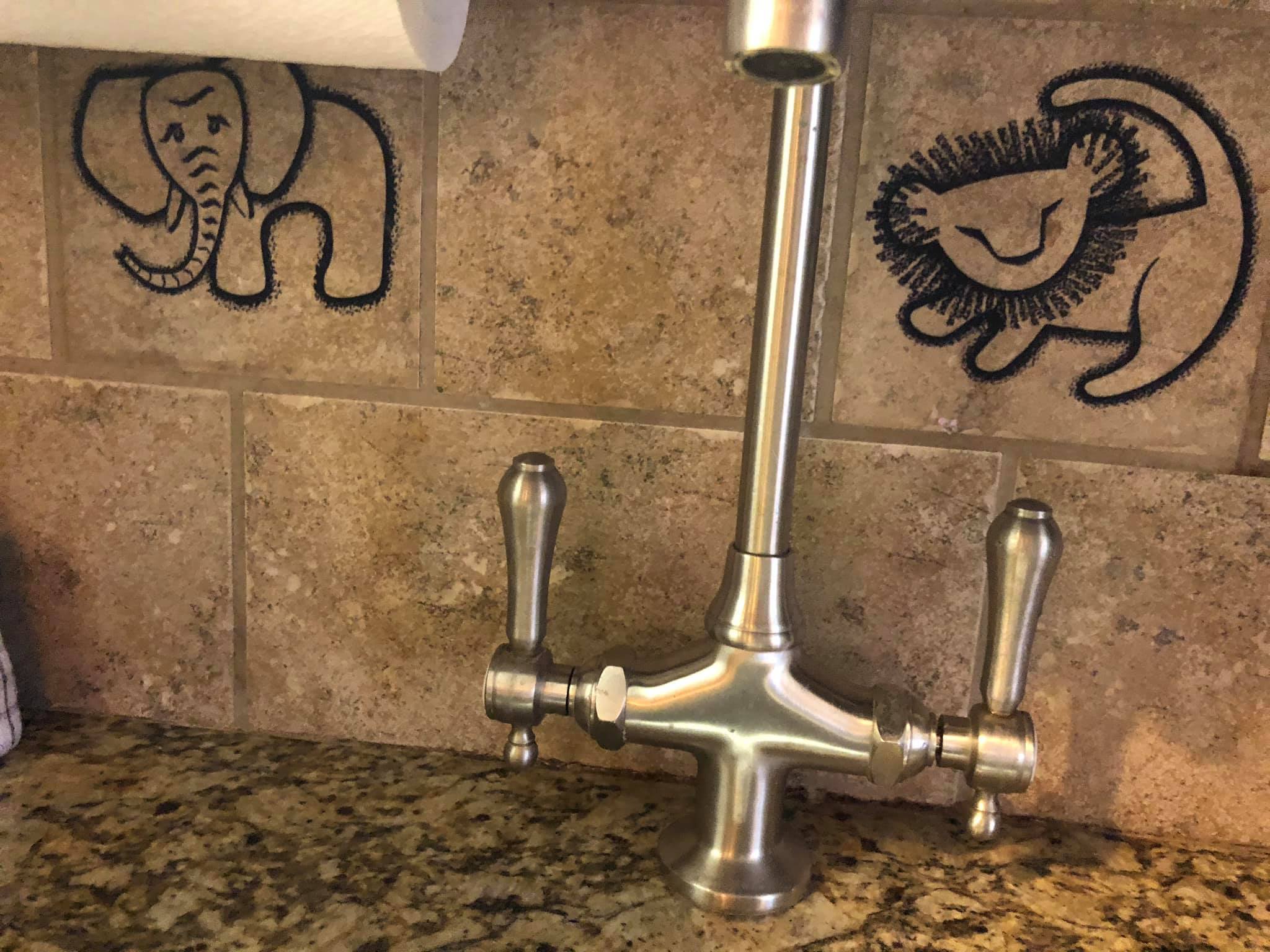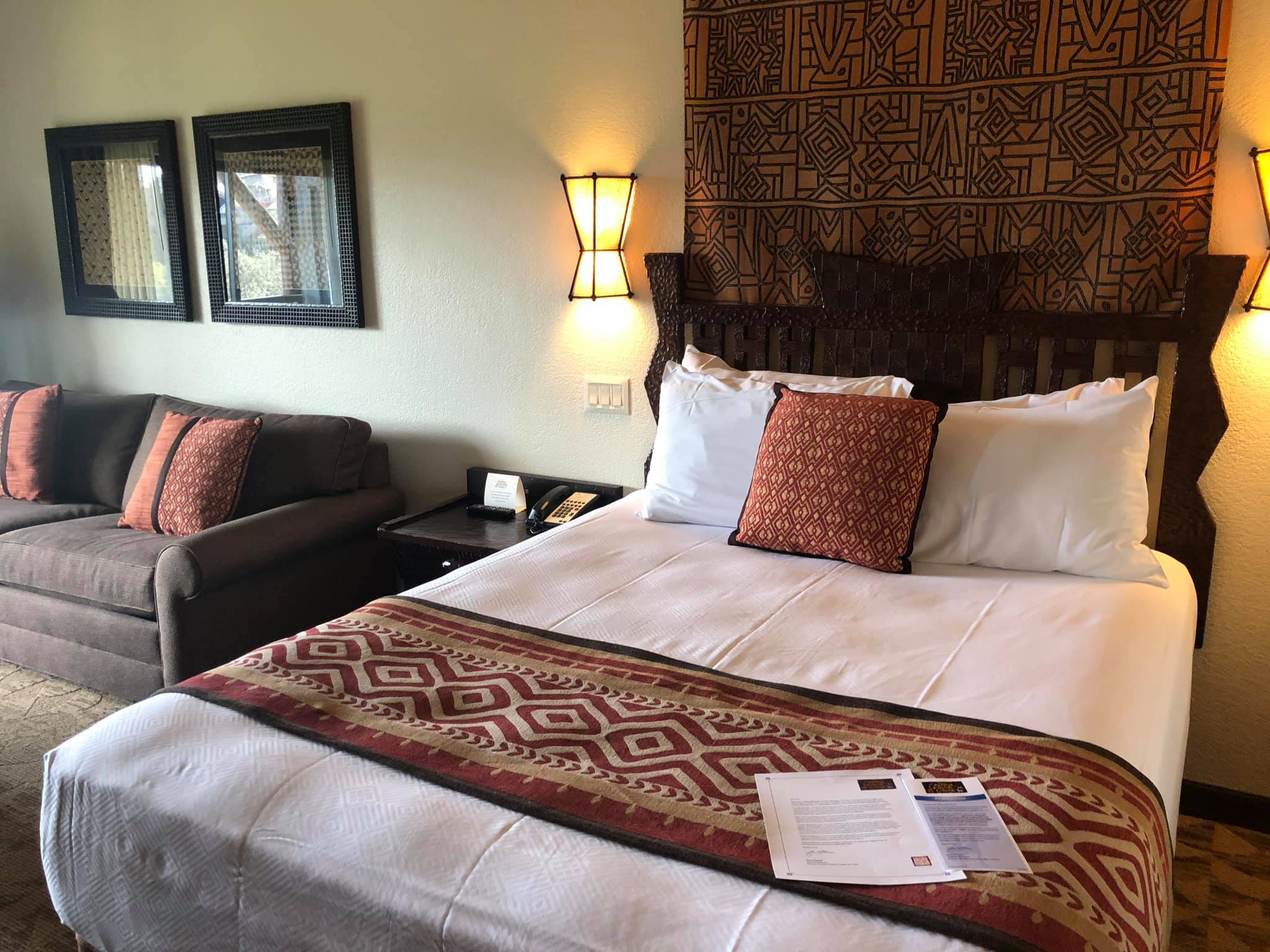 Let us know in the comments if you have stayed in the villas at Jambo House and what you love about this immersive African themed resort. You can check out Animal Kingdom Villas resale contracts by visiting DVCstore.com!