Weathering the Storm and Witnessing the Magic
As a DVC owner for more than four years and a lifelong Disney fanatic, I have witnessed more than my share of Disney magic. It's my pleasure to bring you one of the most glowing examples that I have ever witnessed.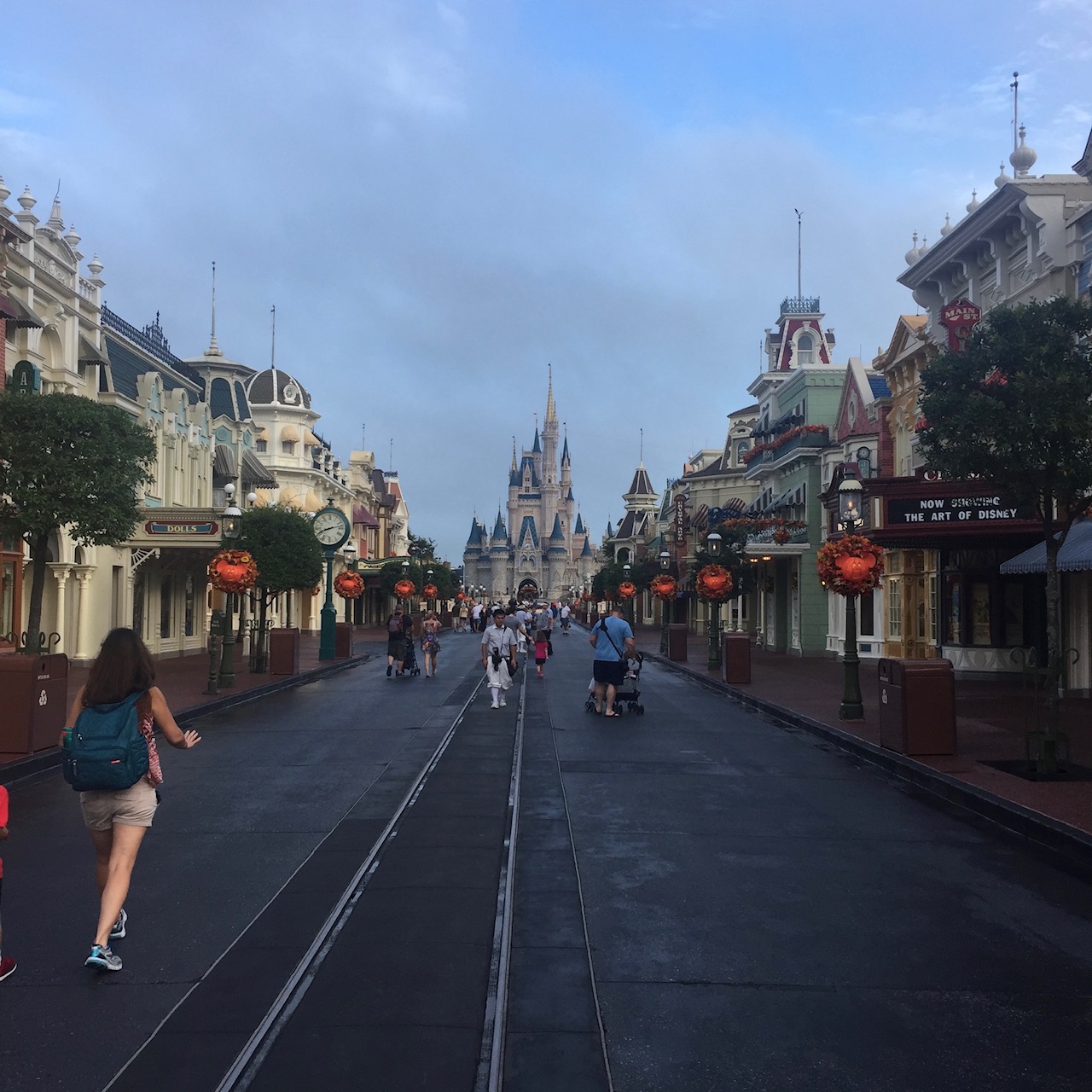 My wife, Rebekah, and I purchased our DVC points in May of 2015. We had jut stayed at Disney's Polynesian Village Resort for 7 nights, and we fell in love. My son, Luke, was already calling it "home." We purchased our points at the Poly, thus cementing this lovely place as our Disney home. We began planning our first DVC trip, which would be in October of 2016.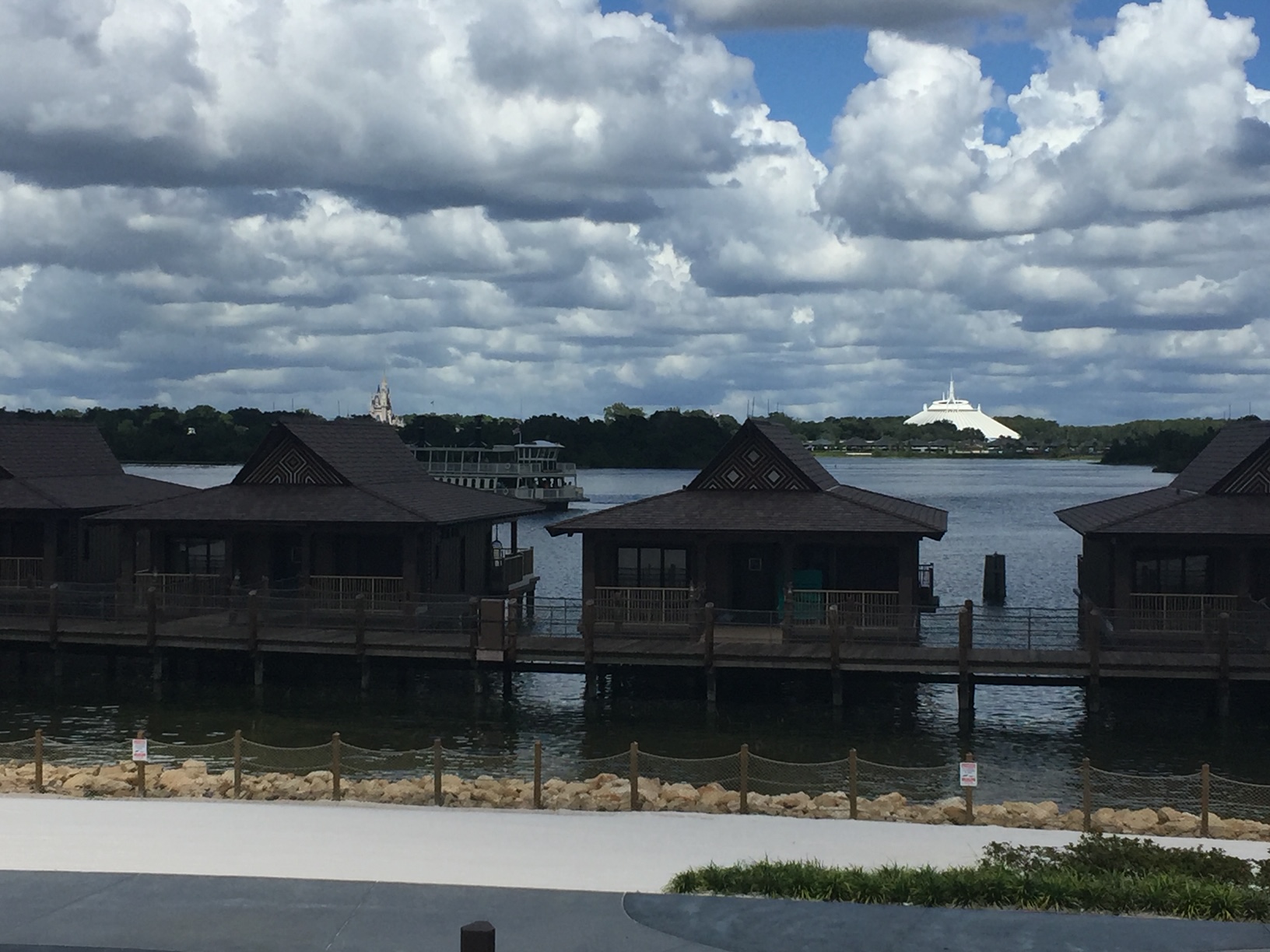 (Our View)
We arrived at the Polynesian on the afternoon of October 5th, 2016 by way of Disney's Magical Express. When we arrived at our room in the Moorea building, we were astonished by the size of the studio room. Our view was even more stunning. The next day was began at Magic Kingdom with an early breakfast reservation at Be Our Guest. At this point, we knew about Hurricane Matthew and its predicted landfall east of Orlando late that night, so we did everything we could at Magic Kingdom before the park's early closing at 5:00pm. We also knew of the historic announcement that all parks would be closed the following day, October 7th. We got back to the resort and headed over to the concierge desk. We had a reservation at the Hoop Dee Doo Revue show for that night, and we had Mickey's Not So Scary Halloween tickets for the night of the 7th. We were talking with the concierge about a refund for the Hoop Dee Doo show and moving our MNSSHP tickets when I overheard a frantic conversation to my right at the check-in desk. "We HAVE to cancel the rest of our vacation and get to the airport NOW," the lady said emphatically. I immediately thought of what a mistake that was. Firstly, the airports would no doubt be closing at any moment. Secondly, we were far enough inland to avoid the storm surge that accompanies violent hurricanes. Lastly, Florida building codes are some of the strongest in the U.S. We were completely safe at the resort, but this poor family was destined to be stranded at the airport with no hope of departing. We were determined to stay, and this is where I tell you what that poor family missed out on.
We had been informed that we were to remain in our room from 9:00pm October 6th until notified otherwise. Before the curfew, the quick service restaurant, Captain Cook's, had pre-packaged meals for sale to make sure we had enough to weather the storm. At about 2:00am, we heard the wind whipping up and saw a bit of lightning, but otherwise the storm wasn't as bad as expected. We woke up at 8:00am and walked out onto the balcony. The wind was fairly strong, about 30mph, but it was otherwise quite pleasant. At around 11:00am, we decided to venture out to the Great Ceremonial House to stretch our legs. What awaited us there can only be described as magical. There was a PARTY going on!! Yes!! Pluto and Goofy were dancing with the kids. Captain Hook and Mr. Smee were visiting and playing games. Music was blaring. We stayed there for three hours having the most fun and best character interaction we've ever had before or since. When we had finished tearing it up in the Great Ceremonial House, we walked back to our room to rest. As we walked, obvious signs of bad weather were everywhere. Palm fronds and leaves littered the walkways and various other things had been blown about. This leads me to the next bit of magic.
We rested in our room for a couple of hours after partying with Pluto, Goofy, Captain Hook, and Mr. Smee. After that, we got ourselves ready for our dinner reservation at Kona in the Great Ceremonial House. We left the room and walked outside, and we were stunned. The walkways that were littered only a couple of hours earlier were completely clear! The debris whipped up by the high winds was gone! There was no sign of inclement weather to be found after a major hurricane had just hit! I couldn't believe it and still get goosebumps thinking about it. This experience was the single best vacation experience I've had in my 38 years on this earth. The staff was absolutely amazing. From the bellhops to front desk to concierge to Mousekeeping to the groundskeepers to the servers and hosts, everyone pitched in and added a little more to the magic. These folks, who had very real concerns outside of our little vacation world, did everything in their power to assure our comfort, safety, and fun, and I will never forget that. This experience solidified my belief in the magic of Disney and the dedication of their staff. Absolutely magical!