What to Expect When Staying at Beach Club
Not all Disney Vacation Club resorts are created equal. In fact, some of them qualify as royalty within the program.
I'm talking about the places whose DVC contracts sell out quickly and whose hotel rooms book the fastest.
Chief among them is Disney's Beach Club Villas, an icon within the DVC lineup.
What should you expect when you're lucky enough to stay here? Vacation bliss. Let's talk about all the many positives of Beach Club!
Arriving at Beach Club
When you arrive at Beach Club, you may experience some disorientation. The hotel grounds can prove confusing the first time.
Honestly, I've gotten lost there midway through a 10-day trip. The campus blends with the adjoining Disney's Yacht Club Resort. I've ended up in the wrong lobby more than once.
Over time, I've realized that there's an easy way to get your bearings. The hotel features two main sides.
Walk through the building and use the water to figure out where you are. When lost, head in the direction that brings you parallel to the signage at Disney's BoardWalk.
The trees on the other side of Beach Club/Yacht Club all look the same. Once you know that, everything else during your vacation will feel like paradise. I'm not even exaggerating.
Beach Club resides about five minutes away from the Disney Skyliner and International Gateway at EPCOT.
Seriously, when you stay on the closer side of the resort – which is unfortunately a random room assignment – you can be inside the park in less than 10 minutes on a slow day. I speak from experience here.
On one fateful morning, my wife slept in. Within 45 minutes of EPCOT's opening, I'd already ridden Soarin' and returned to the hotel room!
Logistics like that are impossible to beat at Walt Disney World…or anywhere, really.
You should know a couple of other things about your arrival, though. First, you're almost certain to take a bus or rideshare to get here unless you're driving.
Since Disney doesn't operate Magical Express now, you'll need to find your own ride.
Also, Beach Club rests on the other side of Crescent Lake from Disney's BoardWalk and Disney's BoardWalk Inn.
So, you'll have access to virtually all those amenities during your stay as well. That's a LOT of extra shopping and dining without having to enter the park.
Hanging Out at Beach Club
I suspect you're already getting the point. Once you get to Beach Club, you may not want to leave.
The resort offers some of the best dining options at Walt Disney World. For example, Cape May Café serves a seafood buffet that has delighted guests for years.
In fact, before Cape May Café reopened last year, people asked me about its return as much as they did 'Ohana!
Still, Disney Vacation Club owners prefer a different restaurant here, one that has a diehard following among Disney fanatics.
Beaches & Cream Soda Shop has proven so popular over the years that Disney recently expanded the restaurant's size by more than double.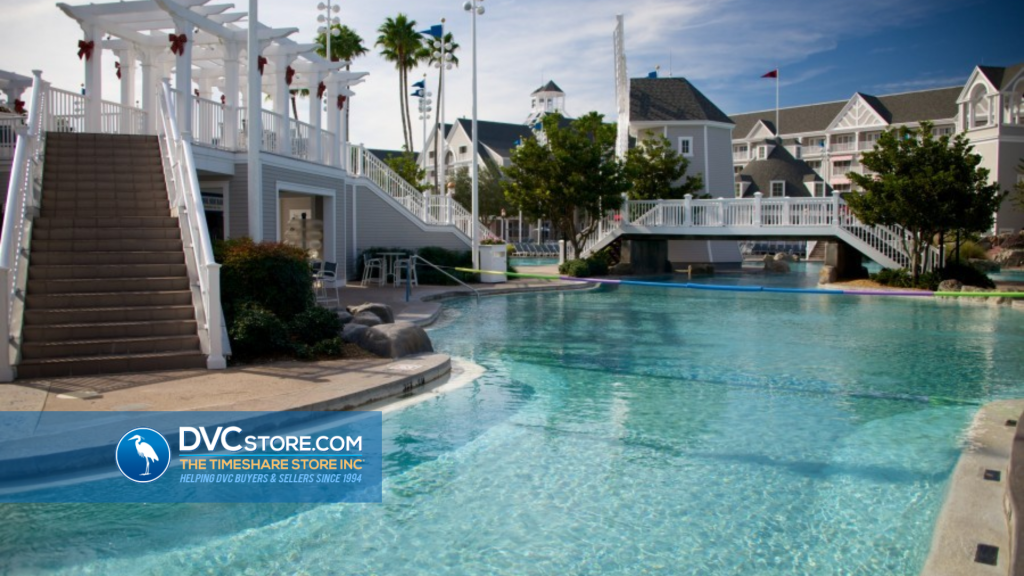 Guests couldn't get enough of the burgers and milkshakes, causing the place to face near-constant sellouts. Even after the expansion, that statement is still true. You'll likely need to book an Advanced Dining Reservation to eat here.
Beach Club Marketplace counts as the Quick Service restaurant, but it's something of an oddity. It's mostly a general store, but there's a kitchen on one side.
Fans love Beach Club Marketplace for its breakfasts and sandwiches. It's also a great place for flatbreads, but they're not on the menu at the moment.
Of course, you don't have to stay at Beach Club to eat. Ale & Compass Restaurant at Yacht Club has its supporters, while Yachtsman Steakhouse serves arguably the best steak in Orlando.
Have I forgotten anything? Oh, yeah, there's a decent pool at Beach Club as well. Stormalong Bay works like a mini-water park, as it's got lazy rivers and sand bottom pools.
Disney reserves access for park guests, and cast members strictly enforce that policy. So, you must stay here to enjoy the best Disney pool in the world.
What's Close to Beach Club?
The obvious answer is EPCOT. However, the Disney Skyliner takes you to Disney's Hollywood Studios in almost exactly 14 minutes.
You can visit either Disney park you prefer in 15 minutes or less. And that's AMAZING.
As for Magic Kingdom, you can take the bus there in what Google estimates as eight minutes. The park resides 3.6 miles away from the hotel.
If you're already in EPCOT, you can take a different approach. You can exit the front gate and ride the monorail to Magic Kingdom.
Personally, we pick which transportation we use based on our location in EPCOT. When we're in the World Showcase, we take the bus.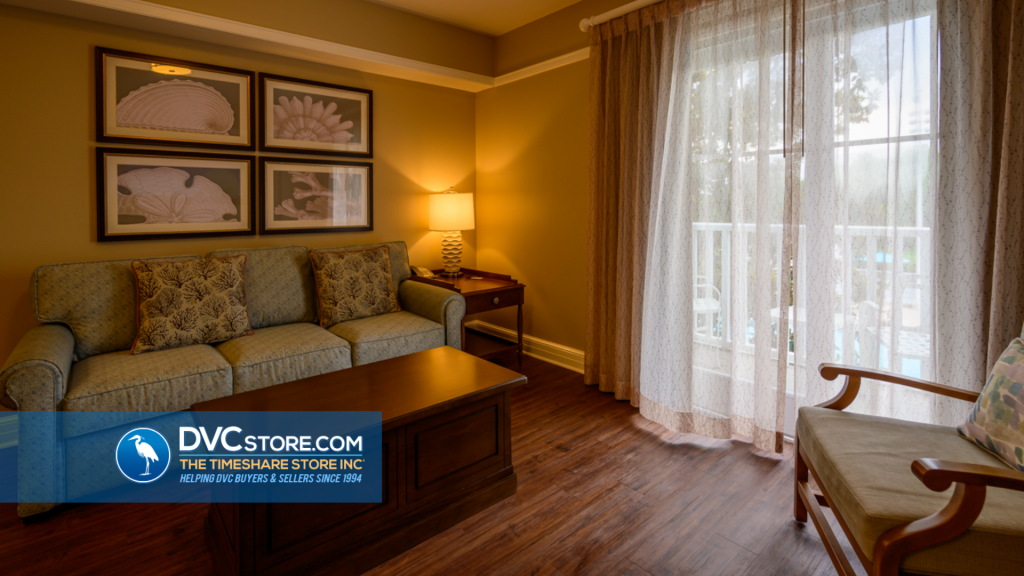 Conversely, when we're in the former Future World area, the part of the park with most of the rides, we choose the monorail.
All things being equal, I prefer the monorail because I'm a child forever when I ride them. Buses are often quicker, though.
As for Disney's Animal Kingdom, this bus ride won't take that long, either. Google estimates the time requirement as 14 minutes for the five-mile trip.
That's actually one of the longest bus rides from a Disney resort to a park, but it's still probably shorter than your work commute.
Finally, you'll love to learn that transportation to and from Disney Springs won't take much time at all. It's only 2.9 miles from Beach Club!
Even when you face heavy traffic, a likelihood at Disney Springs, the ride will still probably take ten minutes or less.
What Else Should You Know about Beach Club?
Technically, I've only discussed half the hotel's campus. Disney operates two hotels in the same space.
The other is Disney's Yacht Club Resort, which doesn't participate in the DVC program (yet?). I mentioned its crown jewel restaurant, but you can use the leisure pool here, too.
I actually recommend that you wander the twin hotels, as the lobbies are spectacular in both, especially during the holidays. Oh, and they smell like a lovely summer day on the lake.
Beyond that, Beach Club is fairly straightforward, at least by DVC standards.
The Points Chart only lists three options: Studios, One-Bedroom Villas, and Two-Bedroom Villas.
Notably, the Studios sleep five, the same as the One-Bedroom Villas. The Two-Bedroom Villas will serve up to eight guests.
Beyond that, Beach Club works like every other DVC resort…with one difference. This place WILL sell out. It's in high demand always.
People cannot get enough of Stormalong Bay. So, the safest way to ensure that you can stay at Beach Club is to buy at Beach Club.