Best DVC Resorts for Families
Something I love about the Disney Vacation Club program is that it literally gets passed down from generation to generation.
Some DVC contracts last into the 2070s! There may be Disney resorts on Mars by that point.
So, 20-somethings who buy into DVC today are almost accidentally planning vacations for grandkids that they won't even have for several decades.
Yes, DVC works best for families…but which DVC resorts will families enjoy the most?
Obviously, that's a divisive topic, and there are no wrong answers. Here's how I would rank the best DVC family resorts.
7. Aulani, Disney Vacation Club Villas
My one rule here was that I could only pick seven, which forced some brutal cuts…and some potentially divisive inclusions.
Let's start with Aulani, the Hawaiian dream vacation for families. Remarkably, Disney has designed this resort to cater to parents with children.
You'll find plenty of activities to entertain the kids, and parents will welcome the opportunity to enjoy some alone time thanks to Aunty's Beach House.
Think of that place as free babysitting during your vacation. When you do spend time with your kids, you'll swim a ton.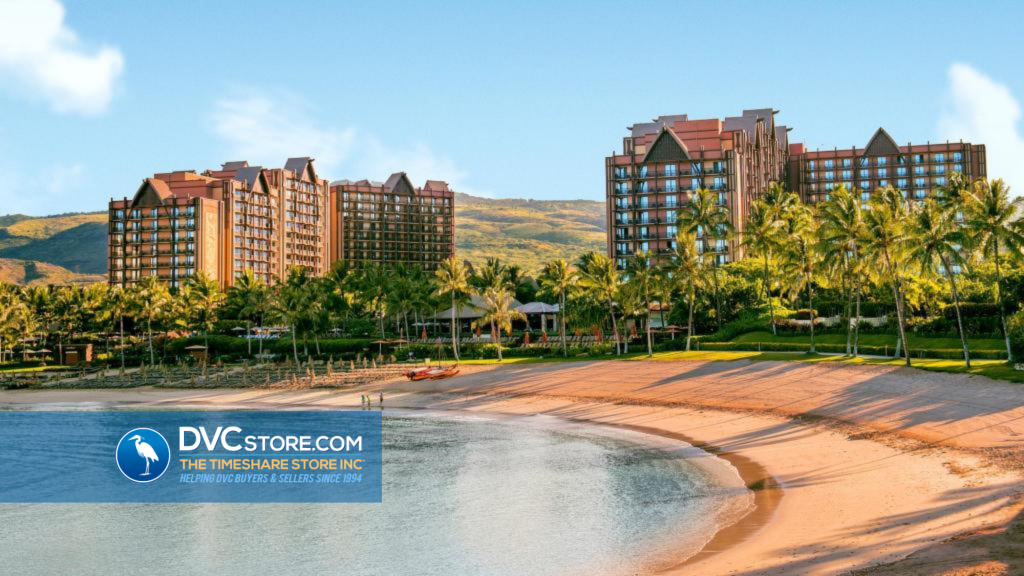 The resort is overflowing with pools and waterslides, including Keiki Cove Splash Zone for kids. There's also Menehune Bridge, a giant play area.
Oh, and parents will treasure the relaxing vibe of Waikolohe Stream, arguably the best lazy river in the DVC lineup.
Aulani offers so much for families. The only drawback is that it lacks one of DVC's most vital selling points. It's not near a Disney theme park.
That's why I couldn't rank Aulani any higher on this list.
6. Bay Lake Tower at Disney's Contemporary Resort
Quick, name the most popular theme park on the planet! Yes, the answer is Magic Kingdom. So, kids want to stay as close to Magic Kingdom as possible.
In this regard, nothing else beats Bay Lake Tower, even its sister hotel, Disney's Contemporary Resort.
Disney's Grand Floridian Resort & Spa also features a walking path to Magic Kingdom, but it's a longer trip. Also, I don't perceive the Grand Floridian as quite as family friendly.
Why do I prefer Bay Lake Tower? This resort features an exclusive pool and hangout area for families.
So, you can spend the day at the parks and then sneak back to the hotel for a swim whenever you like. It's more convenient for Magic Kingdom breaks than any other DVC resort.
Also, the resort's bridge connects to the Grand Canyon Concourse at the Contemporary.
This floor alone will delight kids. It features two restaurants with unprecedented views.
At Contempo Café and Chef Mickey's, children can gaze in awe at the splendor of the monorail traveling in and out of the resort.
The beverage refill station at Contempo Café resides only 10 feet beneath monorail tracks! Meanwhile, Chef Mickey's is among the best overall Disney restaurants for kids.
Finally, when all else fails, you can distract your kids with The Game Station, one of the best arcades in the DVC lineup.
Bay Lake Tower provides much better entertainment for kids than you might have realized.
5. Copper Creek Villas & Cabins at Disney's Wilderness Lodge
I often joke that this section of the Walt Disney World campus marries two unlikely kinds of family vacations.
Only Disney would come up with something as inventive as a theme park vacation combined with a visit to a dude ranch.
That's totally possible thanks to Tri-Circle-D Ranch, a spectacular way to spend a day at Disney. You and your kids can ride horses or ponies or take a carriage ride!
Then, you can return to the hotel at Wilderness Lodge, where you'll find two spectacular pools: Copper Creek Springs Pool and Boulder Ridge Cove Pool.
The restaurant near one of the pools, Geyser Point, provides an unprecedented view of the water. It's a terrific spot for parents.
Meanwhile, kids will love eating at the two spots in the lobby. Whispering Canyon Café's raucous atmosphere resonates with the under-12 crowd, who respect noise.
Then, they'll gasp in awe at Story Book Dining at Artist Point with Snow White, the most fairy tale-like of all Disney dining experiences.
Wilderness Lodge provides a ton of entertainment for parents and children alike.
Personally, I slightly favor Copper Creek, but I could have just as easily listed Boulder Ridge Villas instead.
4. Disney's Old Key West – room sizes, outdoor activities
I readily acknowledge that people perceive Old Key West as an ideal location for parents traveling without children.
However, families shouldn't sleep on this place as a marvelous home away from home during Disney trips.
Old Key West famously offers spacious one-bedroom villas with 942 square feet of space.
For families with older children, that extra space adds a bit more privacy for parents and preteens/teens alike.
You won't feel like you're on top of each other the whole trip. Also, those washer-dryers in the room come in handy.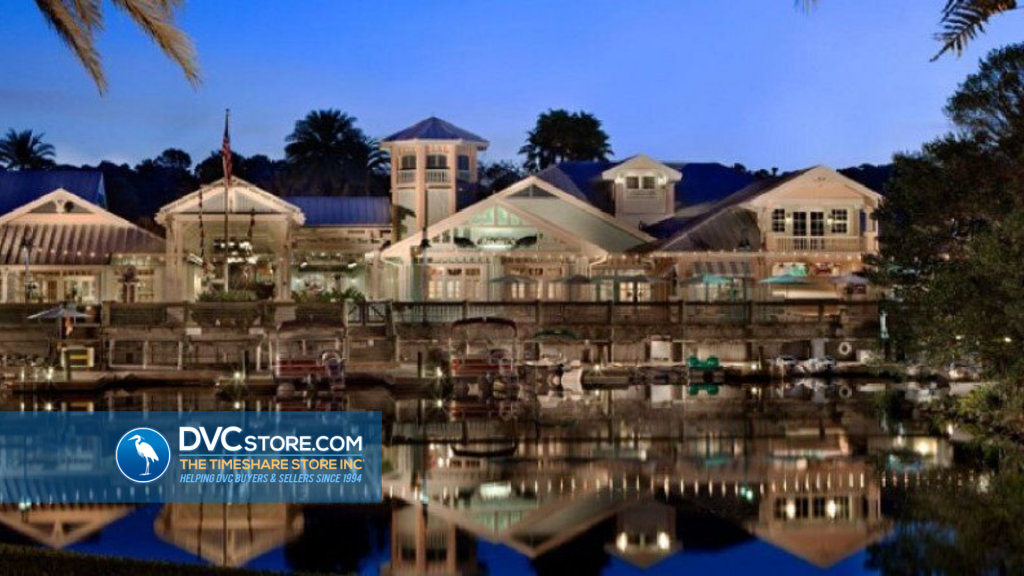 Old Key West also features numerous pools because it's so spread out, but that's not even the best part.
The sunny nature of this resort ensures plentiful outdoor activities. We're talking about bikes, surrey bikes, fishing, tennis, volleyball, and jogging.
There's also an arcade here, although it's no The Game Station.
Families who love the great outdoors will find a shocking number of options at Old Key West.
3. Disney's Polynesian Village Resort
All the monorail resorts appeal to families for the same reason. They're a monorail ride away from Magic Kingdom…and nothing says Disney vacation like a monorail ride.
The Polynesian features any number of other amenities that will cater to families, though.
'Ohana is one of those restaurants that proves generational over time. The children of today will one day tell their kids about eating at 'Ohana with their parents.
Afterward, guests can take the stairs from this restaurant, walk outside and order a Dole Whip in two minutes. Pineapple Lanai is a favorite of all.
Then, there's the Lava Pool near the Great Ceremonial House. Many people call it the Volcano Pool due to the giant volcano structure in the area.
Between this feature and the nearby water playground, your kids may not want to leave the pool.
Of course, you can probably convince them to walk through the sand close to the pool, too. It's an idyllic setting that somehow overlooks Magic Kingdom, making it that much better.
The other huge positive I must mention here is that the studios at the Polynesian are 465 square feet and have two shower areas. That's a massive bonus for families.
2. Disney's Beach Club Villas
Two words: Stormalong Bay. Seriously, I can and will list many huge positives about Beach Club, but let's employ Occam's Razor.
Beach Club hosts a pool that's as large as some tourist trap water parks, but it's a free amenity for guests staying at the resort.
When families book a stay at Beach Club, they're all but ensuring that they won't spend as much time at the parks.
I say that because this pool provides so much entertainment that Disney attractions border on superfluous.
Even so, you're only a five-minute walk away from EPCOT's World Showcase. Parents will looooove that.
Speaking of which, Disney's Yacht Club Resort adjoins Beach Club. So, parents can enjoy a romantic meal at Yachtsman Steakhouse if so inclined. It's one of the fanciest Disney restaurants.
Finally, you're also close to the Disney Skyliner. Your family can take it to reach Disney's Hollywood Studios in 15 minutes.
Convenience access to two different Disney parks ensures that families will have a spectacular vacation!
1. Disney's Animal Kingdom Villas
Come on, we all knew what would win.
Yes, every DVC resort is spectacular. I feel guilty about leaving several off the list and know some of you will strongly disagree with some selections.
Still, I think most families would agree that there's nothing more magical than spending a few days at Animal Kingdom Villas.
Parents and kids alike delight in this unprecedented opportunity to watch animals frolic all day and night.
You can and always should book Savannah View at this resort. It'll enable you to look out from your hotel window and admire the animals.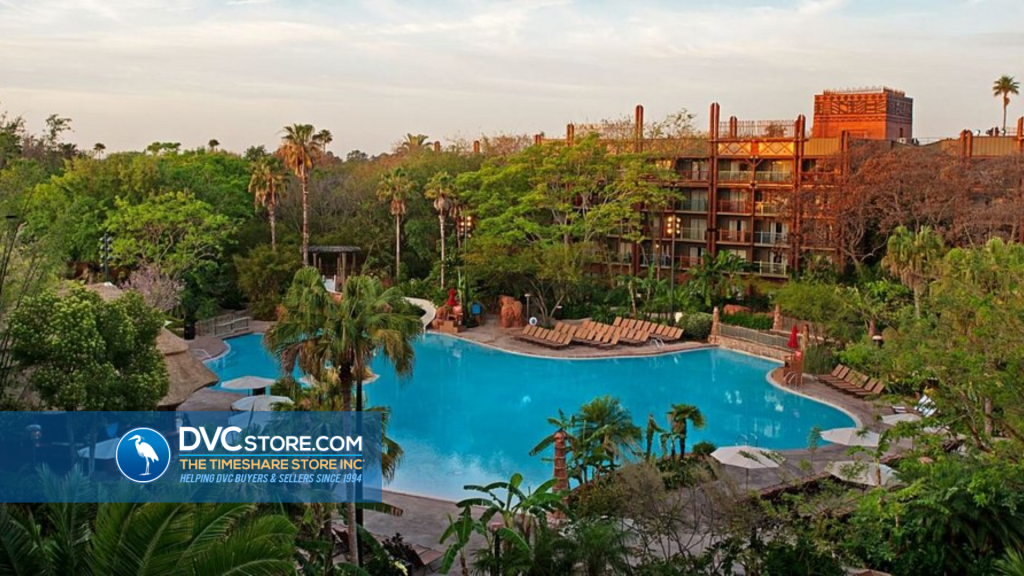 Have you ever heard of that movie, We Bought a Zoo? It's a lot like that, only Disney bought the zoo. You merely reap the rewards of their decision.
Which animals can you watch? We're talking giraffes, zebras, and ostriches, among at least a dozen species.
I cannot stress enough the fulfillment of eating breakfast in your hotel room while you look out at the early rising animals.
Your family will make a lifetime of memories by staying at Animal Kingdom Villas.
For this reason, I almost always recommend that young parents buy at this resort. You're purchasing a decade of inimitable Big Moments for you and your kids.
Later, if they age out of Animal Kingdom, you can take them to Copper Creek instead and keep their love of the outdoors alive. The two connect nicely for this reason. But come on, we ALL know the best DVC family resort in the DVC program.