When Buying a DVC Contract, What Matters Most?
We rarely think of the purchases this way, but Disney Vacation Club contracts are investments.
When you purchase an ownership interest, you're planning future vacations and also hopefully positioning yourself to profit later should you decide to sell.
So, you want to book the best vacations possible now and still leave yourself some leeway later. It's often challenging to balance these competing interests.
When buying a contract, you must decide which factors matter the most. And I can help you with that! Let's talk through the options.
Annual Dues – 8 out of 10
First, let's discuss DVC maintenance fees.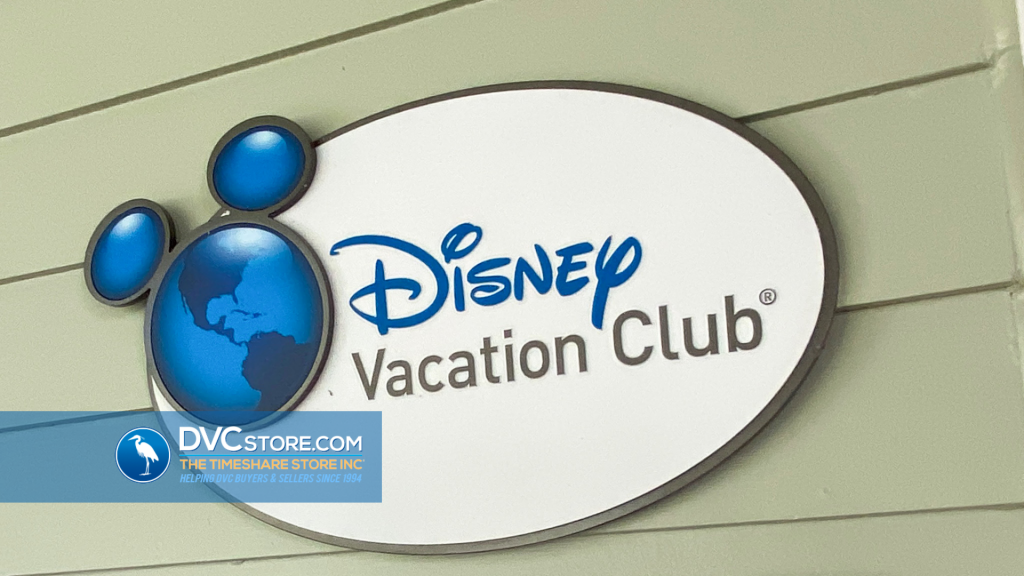 As a reminder, you'll pay for your DVC ownership interest in two ways.
First, you'll spend money on a contract, which entitles you to an annual DVC Points allotment.
Your points will refresh annually at the start of your Use Year. However, Disney will bill you each January for your share of maintenance.
As part of Disney's side of the contract, cast members will refurbish your Home Resort on a set schedule.
Also, management will perform upkeep of your property throughout the year to ensure it maintains the same quality throughout the length of the contract.
Disney charges you a fee based on how much DVC spends to maintain your ownership interest.
This aspect brings us to the second part of your purchase. You must pay that annual January bill for your maintenance fees (regardless of Use Year, when your points allocate each year).
People call them annual dues, maintenance fees, and a couple of other things. It's all the same, though.
This bill represents how much you'll spend annually to enjoy the benefits of your recurring DVC Points.
Should you fall in arrears, Disney will cancel DVC Points, any DVC reservations you've made, and possibly do some other stuff.
So, you'll pay your dues each year to avoid such unpleasantness. The timing on the bills isn't great for some, though.
Disney will bill you right around the time your credit card bills arrive for your holiday purchases. There is an option for some members (domestic residents) to pay the annual bill on a monthly schedule. This can be set up with DVC Member Services once you are a DVC member.
As such, I highly recommend that you weigh maintenance fees heavily when you consider a purchase.
Otherwise, you'll face an annual surprise when Disney expects you to pay in early January.
I'd rate the importance of this factor as an eight out of ten. It hits you right in the wallet.
Contract Expiration – 3 out of 10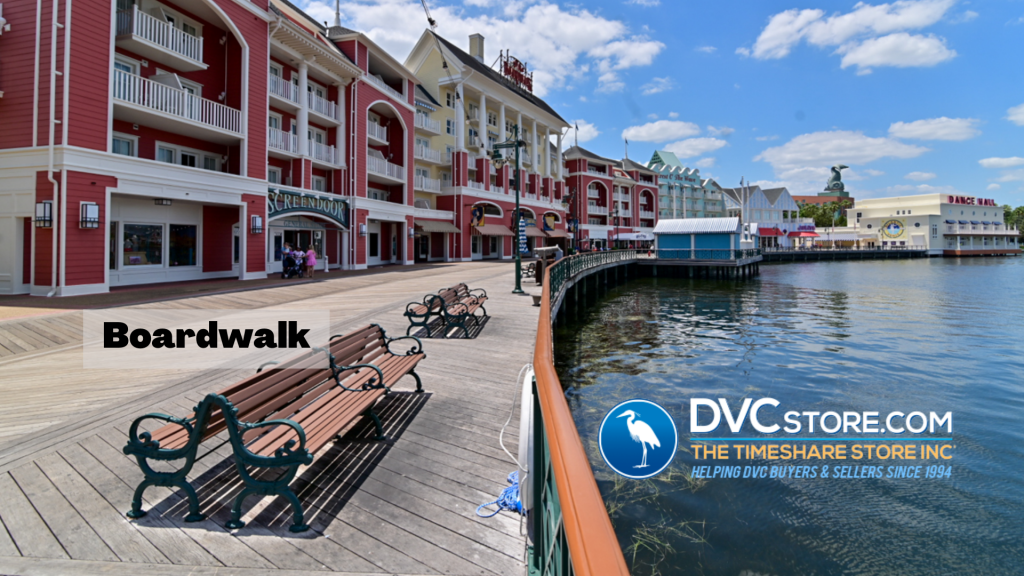 How much you should care about this issue largely depends on your age and family ties.
As a reminder, all DVC contracts technically expire. Starting on January 31st, 2042, some DVC resorts will end their ownership interests.
In layperson's terms, your contract expires on that date if you own at places like Disney's Beach Club Villas, BoardWalk Villas, Boulder Ridge, Old Key West, Disney's Hilton Head Resort, or the Vero Beach Resort.
We're technically within 20 years of that happening now, but let's be realistic.
If your biggest worry is something that won't happen until 2042, your life is in exceptionally good shape.
Also, let's say that you're the same age as the average American. That's 39 years old right now.
In that scenario, your DVC contract at Beach Club won't expire until you're 58 years old.
How much does the thought of that bother you? I couldn't possibly answer for you.
While I'll say as someone older than 39 is that I still keep an eye on Beach Club deals and will continue to do so as the calendar moves toward 2042.
Those of you substantially younger than 39 should prioritize contracts with later expiration dates, though.
Disney offers several that won't expire until the 2060s, and Disney's Riviera Resort lasts until 2070.
By that time, we'll all be riding jet packs to Mars anyway, right?
The other factor here is whether you're a parent or a member of a tight-knit family. If so, you're likely aware that you can deed a DVC contract.
The multi-generational aspect of DVC is something I adore about it.
I can feasibly buy that
contract, leave it to one of my nieces or nephews and know that they're vacationing at Disney on my dime long after I'm dead.
I quite like that thought, but I still don't worry much about Expiration Years.
DVC Points Chart – 9 out of 10
You want to maximize your investment, and the best way to do that comes down to bang for your buck.
Some of DVC's most popular locations require substantially more DVC Points to book.
Should you love the property, that's totally fine! You're buying into the dream of the best possible annual Disney vacation for the rest of your life.
However, you don't want to pay more to get less. What I mean by that is you shouldn't buy 50+ extra DVC Points if you can get by with less.
I'll use The Villas at Disney's Grand Floridian Resort & Spa as an example.
According to the DVC Points Chart for this property, you must spend at least 120 DVC Points to visit the resort for a weeklong vacation.
Boulder Ridge Villas at Disney's Wilderness Lodge costs 97 DVC Points. It's also in the Magic Kingdom area.
Is the Grand Floridian worth the extra 23+ points? Many DVC members will say yes, but that's the concept we're discussing.
When you debate DVC contracts, you must decide for yourself how well the DVC Points Chart aligns with your needs.
So, I strongly suggest that you prioritize DVC Points Chart comparisons when you select a contract.
In fact, I would argue it's the second-most important factor behind…
Resort Amenities – 10 out of 10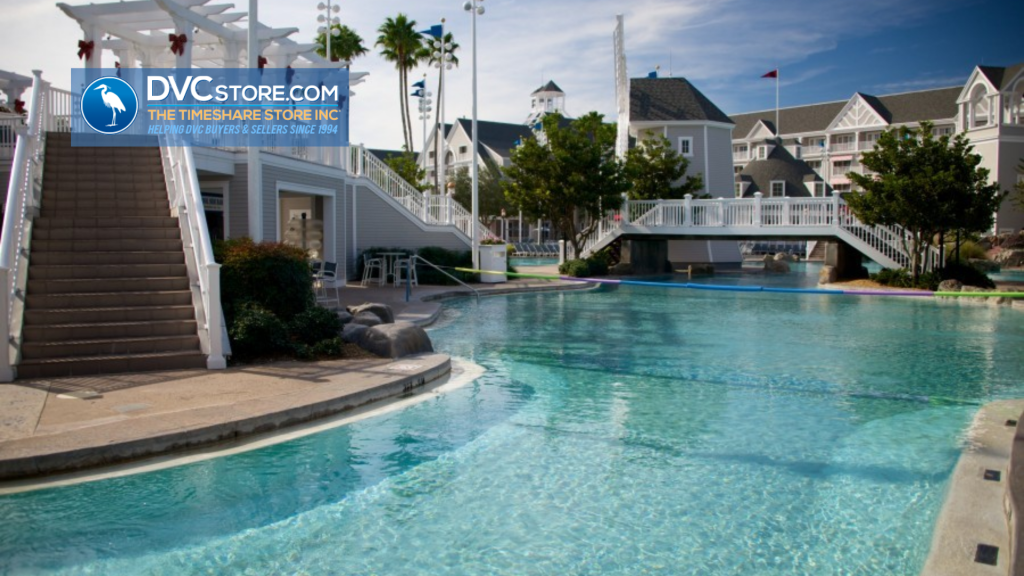 You should buy a DVC contract at the place(s) you plan to stay.
Every DVC member who does any homework on this subject inevitably stumbles on this quote.
That's because those of us already in the program understand the truth of it.
Yes, you can book most of the rooms you want at the seven-month window, especially if you're diligent with your searches and the use of Waitlists.
Still, that eleven-month booking window becomes your best DVC friend as you learn more about the inner workings of the program.
You'll develop a better understanding of how you should approach Disney vacations and learn to anticipate your vacation needs well ahead of time.
Then, you can reserve those hard-to-get Room Types before the booking window opens for DVC members with other Home Resorts.
In the process, you'll appreciate that you always have access to the reservations you want when you want them at your favorite DVC villa.
Pick your favorite resort based on the amenities that matter the most to you. Then, buy a DVC contract there!
Use Year – 5 out of 10
You can tell by my other comments that I put a great deal of thought into my DVC purchases. And you should as well.
After all, you're investing a lot of money and want to get the decision right.
Still, you shouldn't worry about all the factors so much that you feel overwhelmed.
That's how I feel about Use Years. Honestly, they matter more when you own multiple DVC contracts than if you only buy one.
I say this because booking a room can get a bit messy when you're juggling three or four contracts with different Use Years.
You need to have all the DVC Points in your account to book the room, which can be a hassle.
If that's the case, you should probably kick this consideration up a couple of points from the five I give it.
Please let us know if you have any questions and our DVC specialist will be happy to assist you with any questions or information you may need.
You can reach our office at 800-550-6493 or email sales@dvcstore.com.