The holidays have arrived at Walt Disney World, no matter what the calendar says.
We're ready to talk about Mickey's Not-So-Scary Halloween Party, EPCOT's Disney100 plans, and the Christmas season at the parks. It's a festive edition of DVC News.
This Is Halloween?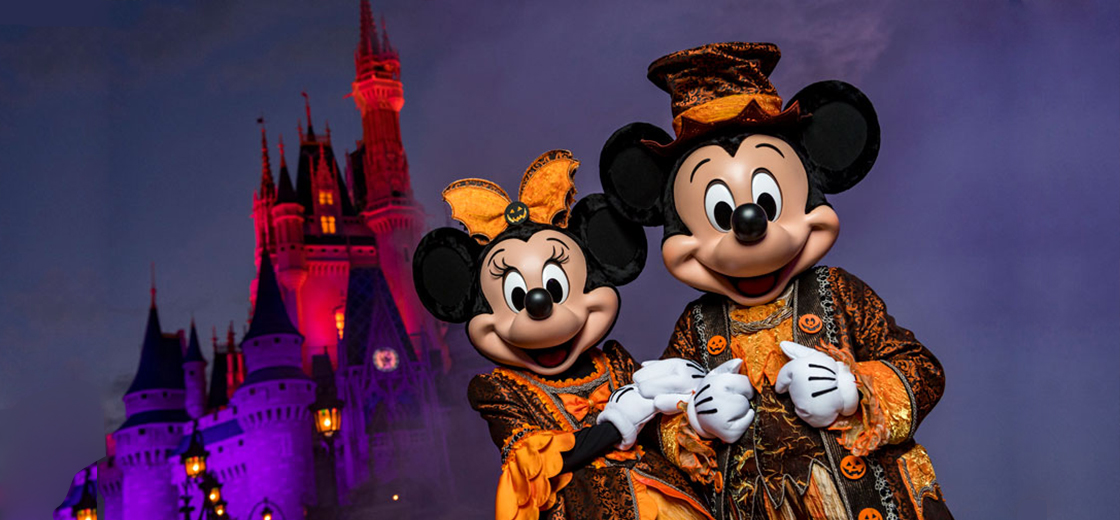 Technically, summer doesn't end until September 23rd, but Walt Disney World isn't about to wait.
When you visit the parks, you'll notice fall decorations everywhere, and they're there for one simple reason.
Disney is ready to throw a party. In fact, it already has. On Friday, August 11th, Magic Kingdom hosted Mickey's Not-So-Scary Halloween Party.
A few years ago, we scoffed when Disney started the after-hours party in August. Now, Magic Kingdom isn't even waiting until the middle of the month.
Decorations started popping up in late July, with Mickey & Minnie Mouse switching to their fall harvest gear at the start of August.
The popular pumpkins have already taken their place at the front of Magic Kingdom as well.
About the Party
As for the party, Disney has added some new events while updating some classics. Here's a look at the new and improved Boo to You Parade:
Yes, that was Powerline Max dancing and singing before the event. You'll find him on Main Street, U.S.A, just before the show. He hypes the crowd now.
Disney has committed to these pop-up performances to add more excitement and spread crowds across the park more efficiently.
As proof of this point, here's a quick glimpse of a new pirate party band holding court in Adventureland:
Disney has tried something like this a few times over the years, but this is a first at the party itself.
Here's a condensed video of many of the current/new offerings.
You'll find several unique character greetings and photo ops in 2023. For example, Disney has recreated the backdrop for Mr. Toad's Wild Ride.
You can stand inside the photo op and make it appear as if you're inside the ride, which hasn't been possible at Magic Kingdom since the 1990s.
In addition to Powerline Max, other rare characters during this event include the Seven Dwarfs, the full group of Hundred-Acre Wood denizens, and Jack & Sally.
As a word of warning, several Mickey's Not-So-Scary Halloween Party dates have sold out. If you want to go, you should book quickly!
While we're on that topic, I'll add that Disney finally cleaned up the mess I mentioned last month, the one involving Oogie Boogie Bash tickets.
Disney has fixed the ticket sales problem, and the party itself sold out almost immediately afterward. It starts on September 5th.
Disneyland at Christmas
Speaking of Disneyland Resort at the holidays, we just learned the Christmas plans here.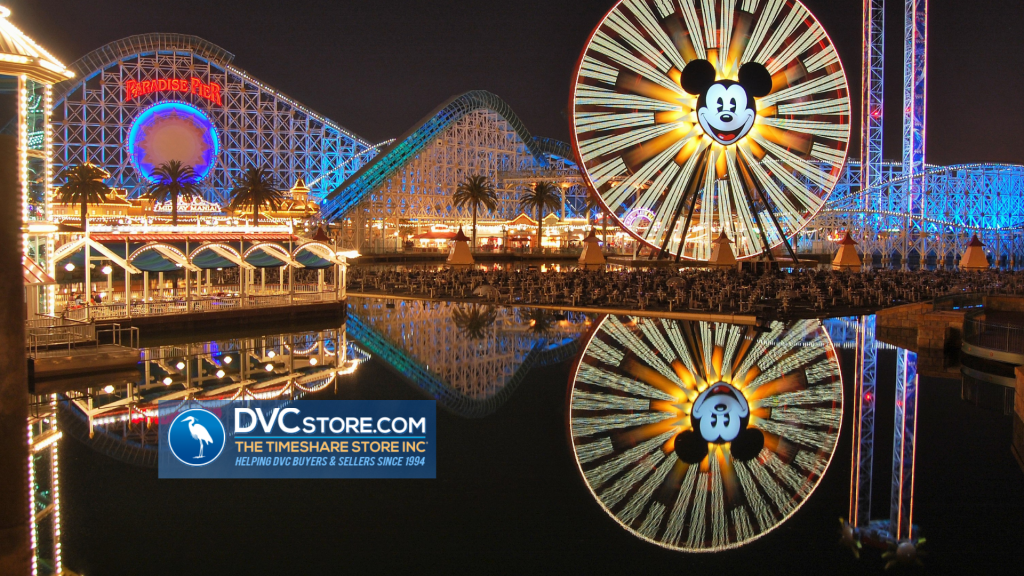 For whatever reason, Disney didn't announce the details here until a month after Walt Disney World. Here's what you need to know.
Disneyland Resort's celebration will begin on November 10th and last until January 7th.
This year's holiday events will last longer due to the odd calendar configuration, with New Year's Day falling on a Monday.
As usual, Disneyland Park will adorn its landmark with gorgeous wintry decorations.
The beauty of Sleeping Beauty's Winter Castle will immediately immerse you in holiday magic, and that feeling will remain throughout the day.
I say this because Disneyland will create "snow" in some parts of the park at night.
Meanwhile, Disney California Adventure will host its popular Festival of the Holidays event, not to be confused with the one at EPCOT.
As usual, the Sip and Savor Pass will be available. It'll come with eight entitlements guests may exchange for food and beverages.
You can use them at the pop-up kiosks and even a few participating restaurants.
More about the Holidays at Disneyland
Disney ¡Viva Navidad! will return at Paradise Gardens Park this year, and Palisades Garden Grill will offer new menu items to accentuate the event.
Throughout the park, you'll find various tributes to Christmas, Navidad, Diwali, Hanukkah, Kwanzaa, and Three Kings Day.
Finally, I'll add that holiday attraction overlays will return at It's a Small World Holiday, Haunted Mansion Holiday, Luigi's Joy to the Whirl, and Mater's Jingle Jamboree.
Of course, one attraction overlay will arrive much sooner. Yes, I'm skipping back to Halloween when I mention that Guardians of the Galaxy – Monsters After Dark returns on September 1st.
Also, I should add that the new San Fransokyo themed land officially opens to the public on August 31st.
Combined with the impending debut of The Villas at Disneyland Hotel, this is one of the greatest times ever to visit the Happiest Place on Earth!
Finally, we also have a Fantasmic! update for Disneyland's version of the show…and you're not gonna like it.
Park officials have decided that the Maleficent dragon has become more trouble than it's worth. So, Disney will change the show, at least at Disneyland.
The new version of Fantasmic won't arrive until spring 2024. We all knew that accident was bad, but I don't think any of us anticipated this outcome.
EPCOT News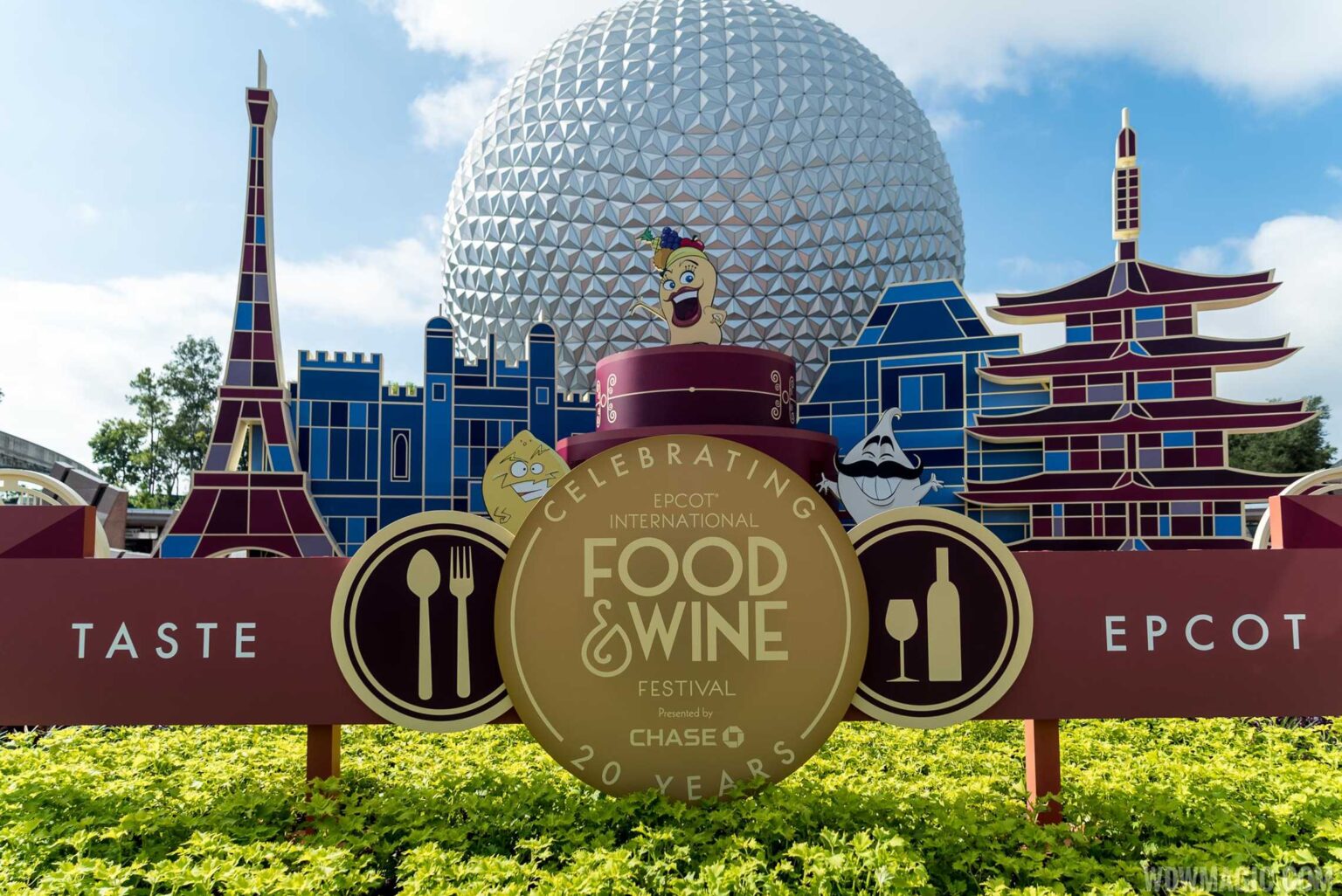 The 2023 EPCOT International Food & Wine Festival is now underway.
This year's event won't dazzle you with its novelty, but many of my park reporter friends have raved about this year's food and beverages.
Disney has mastered the art of limited-time cuisine, a statement that applies at Mickey's Not-So-Scary Halloween Party as well.
Still, the biggest EPCOT news involves Disney100. Park officials have confirmed that EPCOT will work as home base for Disney's 100th anniversary.
As part of these proceedings, EPCOT will offer the following amenities, some of which are limited-time options, while others are permanent:
The Disney100 Mickey Mouse statue hosted at Dreamers Point
The Debut of a New Nighttime Presentation at World Showcase Lagoon
A Platinum Sculpture of Mickey Mouse
World Showcase Garden Hosting Unique Disney100 Tributes
Disney Visa Cardholder-exclusive Character Greeting
Disney100 will officially start at EPCOT on September 22nd and last through the rest of the year.
As a reminder, The Walt Disney Company officially turns 100 on October 16th, 2023, but Disneyland Resort has been celebrating since January.
Disney Miscellany
We've got a few more news and notes that may impact your next vacation.
For starters, Haunted Mansion at Magic Kingdom did close briefly for a refurbishment last week. However, when it reopened, the Hatbox Ghost hadn't materialized.
Disney has suggested that this will happen soon, and construction walls are visible in the place where he's expected to go.
Elsewhere at Magic Kingdom, Disney has unveiled something called Smellephants on Parade at Fantasyland.
Your kids (and maybe you) will engage in a "search & sniff experience."
I presume it's a smellier version of the Kim Possible/Phineas & Ferb activity at the World Showcase. It won't open for another few weeks, so I'm just guessing.
Meanwhile, Mr. Toad's Wild Ride has reopened after a more extensive set of repairs.
Disney actually had to perform a second refurbishment this summer after the first one didn't go well. But everything is fine now.
DVC Miscellany
In non-park news, the biggest factor now is the recent merger of Mears Connect with The Sunshine Flyer.
Until quite recently, DVC members had a choice of the competing services as a Magical Express replacement.
However, now that the entities have merged, you're back to a single paid service, which makes the loss of Magical Express feel that much harsher.
On the plus side, you'll find something new at a couple of All-Star resorts.
Disney has introduced Character Clicks, a PhotoPass automated kiosk. You'll find it at Disney's All-Star Movies Resort and Disney's All-Star Sports Resort.
You stand in front of a digital monitor and pick from a selection of Disney characters. Then, you'll pose for a photograph.
Your favorite character will appear in the photo with you, making it an automated character picture you can take whenever you like.
In DVC restaurant news, The Artist's Palette has added a new menu this month. Meanwhile, Crockett's Tavern and Trail's End have reopened.
Earlier this year, there was some question about whether we'd seen the last of these two eateries…but we haven't! They do have new menus, though.
Finally, you should be aware of a change that will impact grocery deliveries.
Bell Services will no longer accept alcohol as part of grocery drop-offs. You can probably guess how some under-21 folks had taken advantage of the delivery system.
That's the news for this month… stay tuned for more blogs and information to come.
Please let us know if you have any questions or if you'd like any additional information. If you'd like to rent a DVC Villa for your next Vacation or purchase a Disney Vacation Club property at a reduced price, our agents will be happy to assist you with any questions or information.
You can reach our office at 800-550-6493 or email sales@dvcstore.com.