You Can Buy into DVC as a Young Professional
We were 26 the first time we went to Walt Disney World as a couple. We weren't married, we didn't have children, but we had been together since college, so my 26th birthday felt like a pretty great time to celebrate with Mickey and his pals.
I had never been before, but my future husband had gone when he was a kid once on a family trip. You can imagine that neither of us knew what to expect as adults. Would we have a good time? Would the rides be enjoyable? Would the crowds be bearable? Would our age make us feel out of place?
So, it's a bit surprising that from the moment we sat down on our Southwest flight from Connecticut to Orlando, we had a woman tell us that we'd be buying into the Disney Vacation Club after our trip. We were polite and smiled through the conversation in which she told us that she had been a member for many years, that it was the best decision she'd ever made, and that she wished she'd the chance to buy sooner. The notion that we, at 26, would drop money on a timeshare for the most notable family-friendly place on earth, seemed absurd.
And then we had the best vacation of our lives. From the friendliest Cast Members to the happiest fellow visitors to the little moments that made everything so magical, Walt Disney World proved to be a place where we could absolutely immerse ourselves in the wonder of our own imagination.
Even before we returned to the Orlando airport to head home, we were planning a way to make it back to the most magical place on Earth.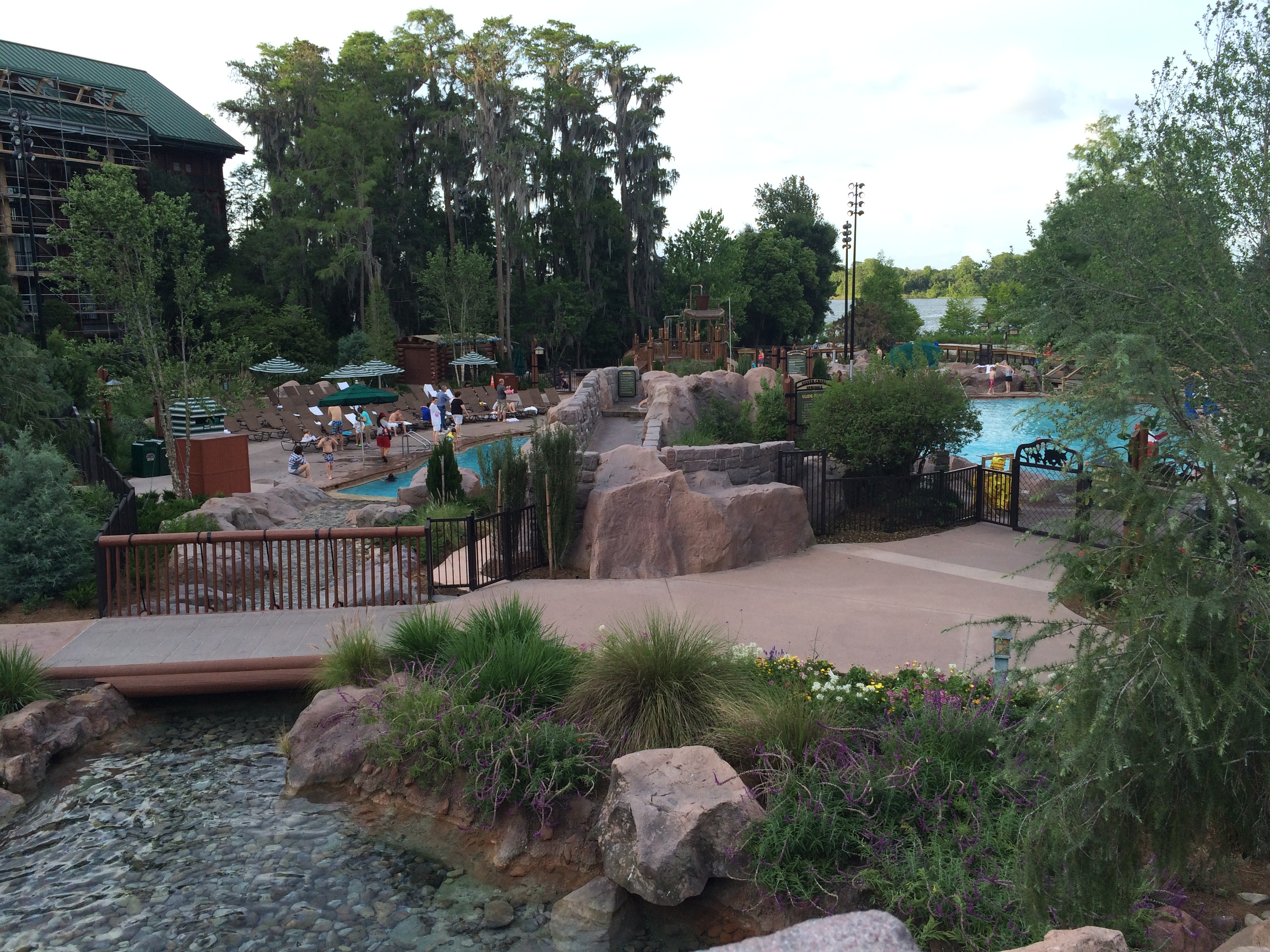 It was after that trip when that we started having a real conversation about where we were financially and how much we knew we'd be going back to Walt Disney World year after year. We ran numbers, we looked at point charts, we read reviews and recommendations from other DVC members, and we actually realized we could actually buy into DVC and minimize the biggest expense of an annual Disney trip – lodging at a Moderate or Deluxe resort. Simplifying our planning process in this way could make year-after-year vacations a reality for us.
The next step in our DVC journey was to plan our next vacation – being deliberate, having one amazing experience wasn't enough for us to dive in head first. It was pretty easy for us to travel in May and the crowds were manageable, so we decided that would be our time for an annual trip. We had researched various DVC properties and landed on the ones that were nearest to Magic Kingdom. During our first trip, we stayed at Wilderness Lodge, so we booked the Contemporary for our second. Then my boyfriend surprised me with an extra day at the parks, plus a one-night stay in Baylake Tower in a one-bedroom. I think that was when we knew it was meant to be.
At the first available opportunity, we took a DVC tour, which was being held at the Polynesian at the time. The point I cannot stress enough is that, if you're going to become a member, no matter your age, you have to be ready to do some homework. It was because we looked into details prior to our tour that we knew we didn't want Polynesian or Aulani, the two properties being prioritized by our guide. We also knew there would be another DVC property built at Wilderness Lodge in the coming year, and we knew that even though you wouldn't get some "Membership Extras" by purchasing resale, the heart of the program would still be there (this has changed a little since that time, so do your research!).
But because we were smart, because we talked it through and because we weighed all of our other options, we became proud owners of points at Boulder Ridge in 2016. Since then, we've added on directly through Disney at Copper Creek (twice!). We'll never look back, having packed in eight trips (one of them in a Copper Creek Cabin) in a short span of time at our favorite place on Earth. And with a daughter now on the way, we know we will only get more and more joy from our investment into DVC.