How to Book Your DVC Vacation: A Tutorial
When I first started looking into DVC, one thing that I wondered was how difficult would it be to actually use my points to book vacations, both in terms of room availability and the process itself. The hard part was…until we finalized our contract and gained access to the DVC membership portal, I couldn't really tell firsthand. For those of you who are considering joining DVC for the first time or are new to DVC, I want to share step-by-step what it looks like booking a vacation online. While you can certainly call Member Services to help you book, I tend to prefer doing it myself, so I can see all the options available.
Remember, you can book up to 11 months in advance at your home resort and up to 7 months in advance at a non-home resort, and booking opens at 8am ET online or 9am ET by phone.
Sign in to the DVC Website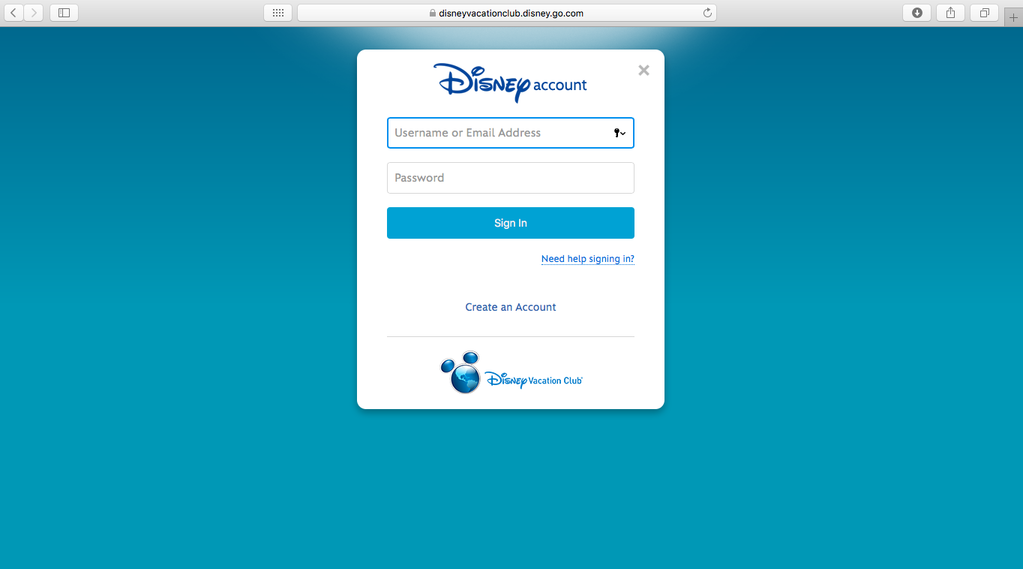 You'll need to input your email address and password to access your account.
Go to the Book a Vacation Tool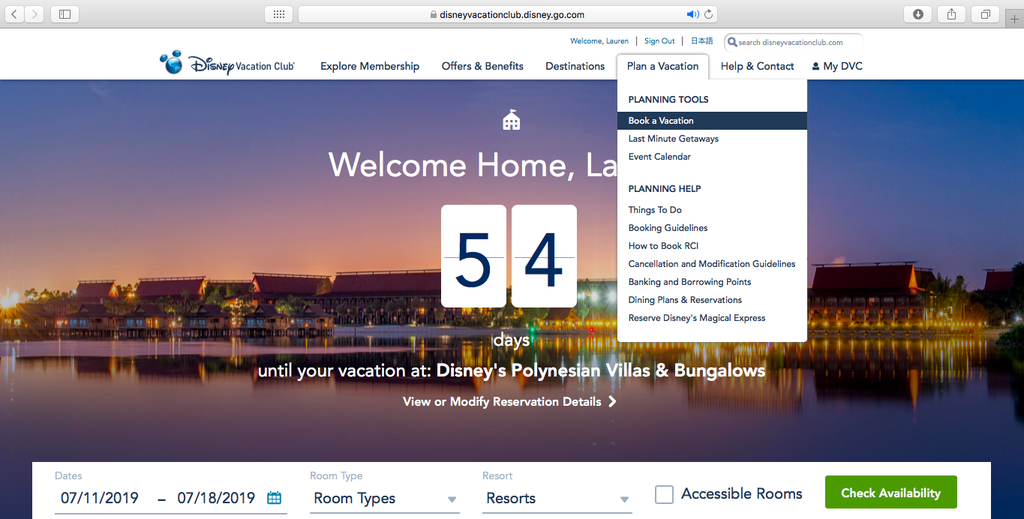 Towards the top right of the screen, go to "Plan a Vacation" and click on "Book a Vacation."
Put in Your Parameters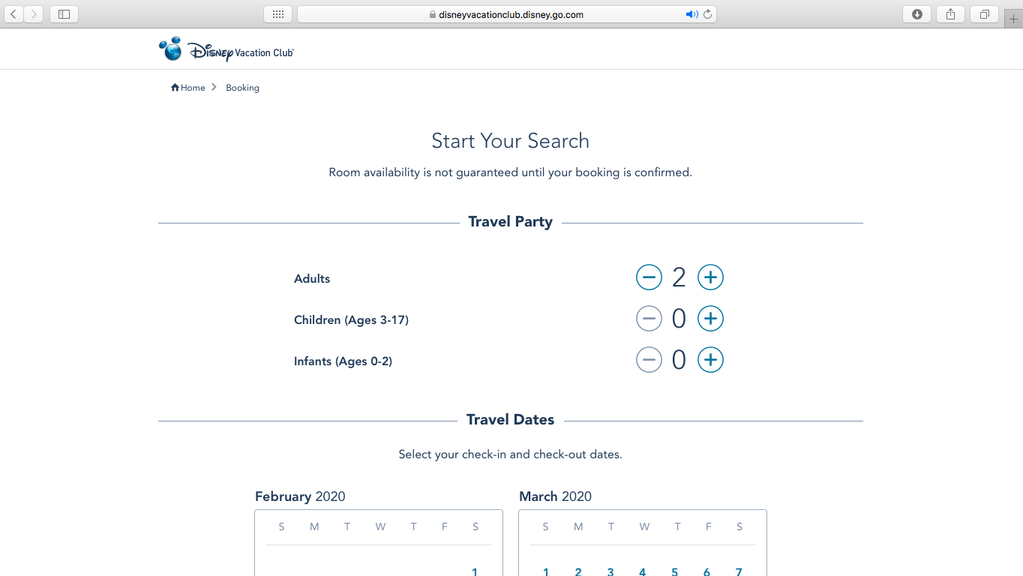 Fill in how many adults, children, and infants are in your party and your preferred check-in and check-out dates. Note that the second date that you click on is your check-out date–not your final night. The first time I used online booking, I made the mistake of thinking that I just had to check off which nights I wanted, not realizing that the portal sees the second date as your check-out date.
When you scroll down this same page, check off the resort(s) and room type(s) you are interested in. You can have the results show just your home resort, select resorts, or all of the resorts. You can also search for more than one room type at once. For example, I like to look at both studios and one-bedrooms. You also have the option of seeing only rooms that have full availability for the time period you selected or seeing accessible rooms only. When you're set, click on "Check Availability" at the bottom of the screen.
Search the Results Page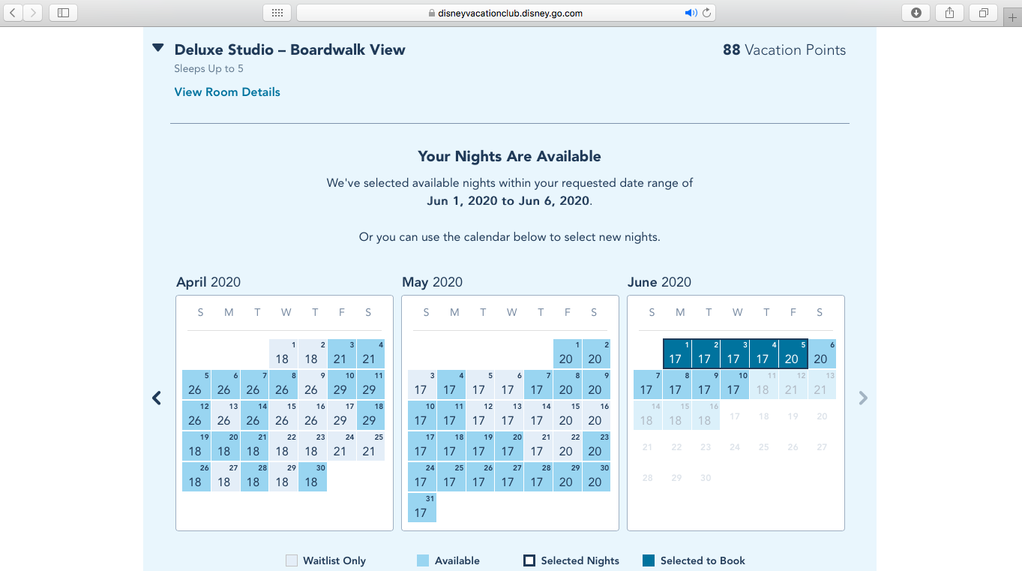 Next you'll find which days are available at which resort by room type. Everything is organized by resort and then room type. You'll also see that room types may be separated by view type (e.g., standard view, lake view, theme park view, etc.). Each section will show you how many days are available for that room type and resort out of the dates that you chose and how many points are required for that stay.
Once you find the room that you would like, click on the check-in and check-out dates.
Fill in Your Guests' Info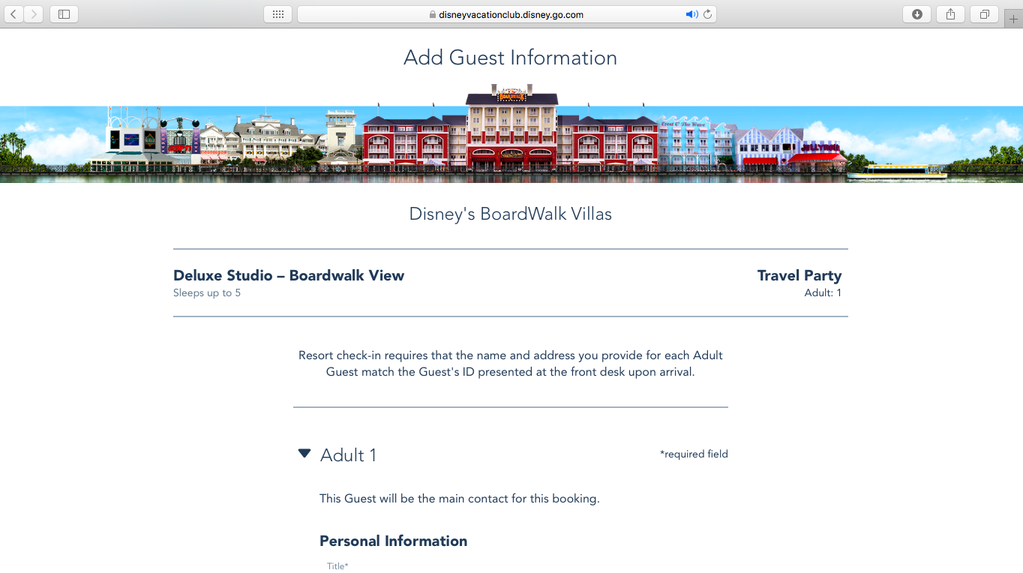 Fill in the names, phone numbers, and email addresses of those who will stay with you. This way, they will be added to the reservation.
Confirm Your Plans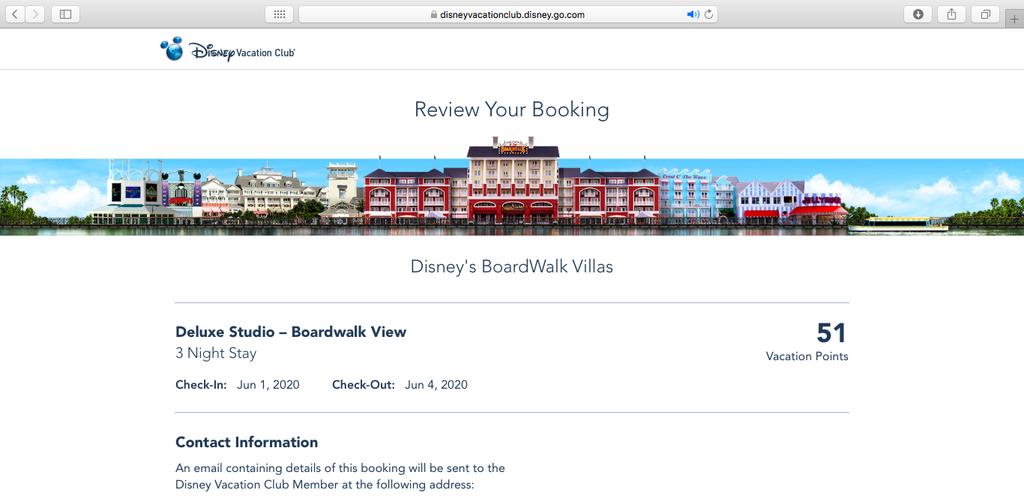 Review and confirm your plans and personal info as well as which contract you will use to book this trip. I only have one contract, but this step is more important when you have more than one. When you are done reviewing, check off the box to agree to the terms and conditions towards the bottom of the page, and click on "Book this Room."
And that's all! It's not too complicated, but if you do run into more complex situations, you can always call Member Services for help. In general, room availability is best 11 months out and is most difficult for trips between September and Marathon Weekend in January due to Food & Wine, the holidays, and low part charts for that time of year.
I hope this demo is helpful for any potential DVC members or DVC newbies. Happy vacation planning!