Aulani – A Historical Spotlight!
Before the United States owned any part of the Hawaiian Islands, Hawaii was ruled by its own independent monarchy. A large, south-west section of the island, Oahu, was used as a retreat for Hawaii's king and queen for getting time away and relaxing. In the early 1900's the land was sold to a developer and was left to his daughter, Alice. Alice oversaw the land and even allowed it to be used by the U.S. Military during World War 2 for the soldiers.
The land remained relatively untouched until the 1980's when a Hawaiian developer and a Japanese investor decided to buy the land and develop it, which we now know as, Ko Olina Resort. Construction on the land was started on one resort and a golf course…..and that's pretty much all that happened. The Japanese economy took a turn and the money wasn't there anymore to continue development. By the early 1990's, Ko Olina Resort was just a golf course and a resort that would later be 'the Four Seasons.'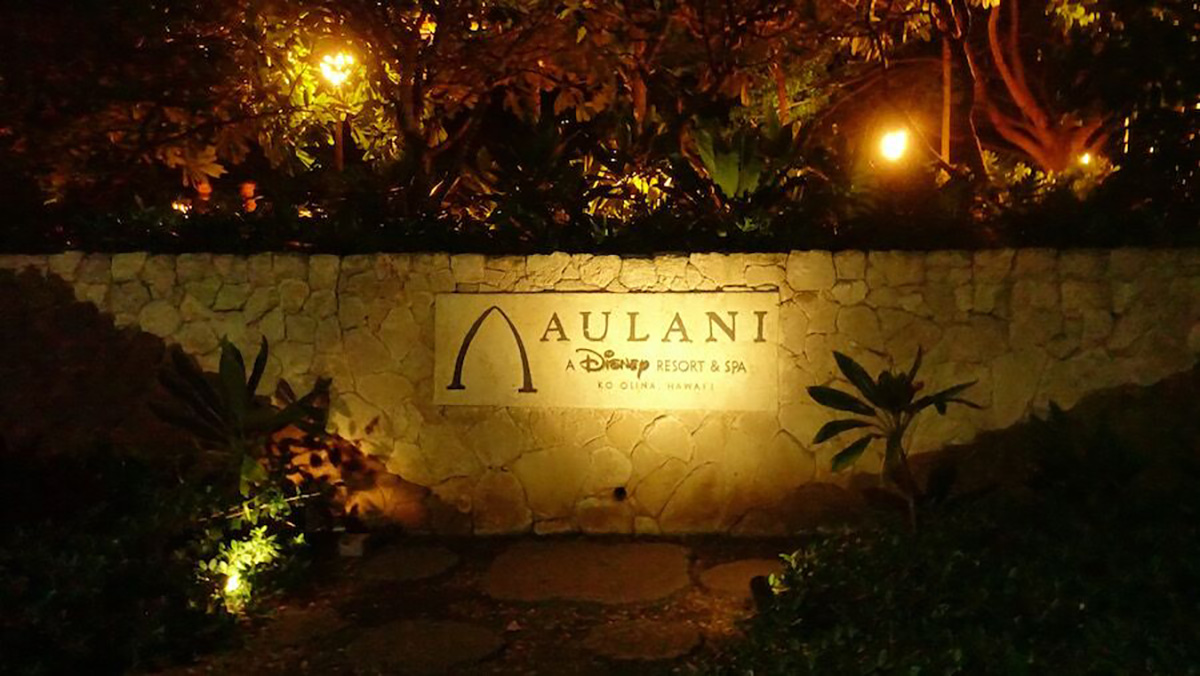 Around this time, Disney had started the Disney Vacation Club and business was booming in Florida! The initial design allowed guests to use the DVC facility at Disney World or they could enjoy DVC in select resorts that Disney would build in other parts of the world; which is why Vero Beach and Hilton Head were developed so early. Disney conducted a survey and found that a large portion of their travelers chose to either go to a Disney theme park or go to Hawaii for their vacation in any given year. So, Hawaii was a natural next step for building a DVC Resort.
Disney felt confident in the success of it's first DVC resorts for many reasons: Most of the DVC resorts were additions to currently existing resorts, the Vacation Club resort was its own, but still close to the parks. Hilton Head and Vero Beach were stand alone but were smaller than what would need to be build in Hawaii. Disney wanted that property to be a full vacation getaway, like the parks because many people were choosing one or the other.
Disney began looking for a property in the late 1990s in Hawaii, but never really found anything suitable. Oahu was chosen as the desired island for the DVC Resort but Hawaii has many laws about where and how people develop the land. The North Shore is essentially blocked off from construction and there is very little construction on the west side of the island, but the south-eastern portion near Waikiki is over-developed and Disney wasn't able to find land there to build the resort they envisioned.
Around this time, a new development company purchased Ko Olina Resort and wanted to begin developing the land again. After a few years, Disney came on board (along with some other companies) and purchased 21 acres of land to build a resort. Disney applied for permits and broke the news to the public in the mid-2000s that their Hawaiian Resort, later named, Aulani, a Disney Resort and Spa would be developed. The Disney community was elated, but the Hawaiians were not happy at all. Many Hawaiians already felt their culture and land were being overdeveloped and now with Disney in the mix, they felt it would be commercialized even more.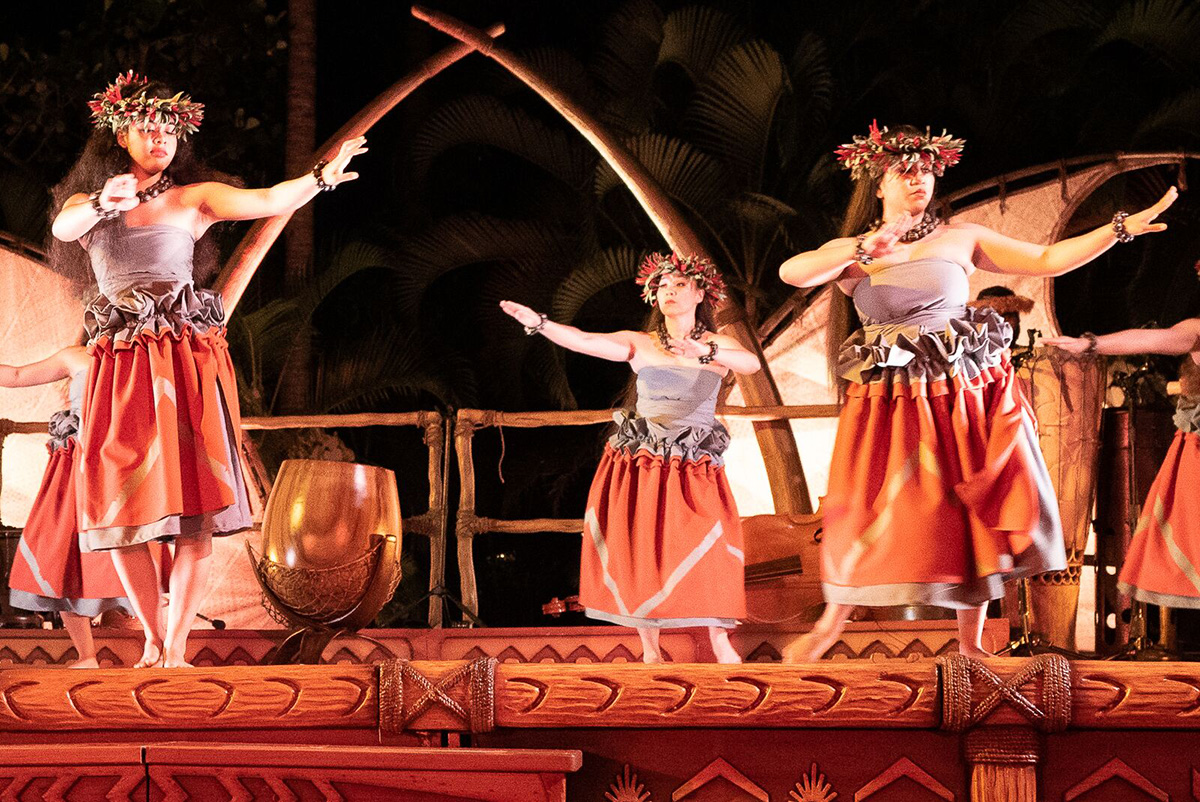 In 2008, the US economy crashed, the locals did not like the idea of Disney building in Hawaii and Disney really didn't know how the project will do. Disney needed to tackle a few of their problems head-on. First, they created an advisory council of Hawaiian elders to ensure that every element of Aulani would be authentic to Hawaiian culture. Every restaurant name, the bars, the stores, the rooms and anything with a name attached to it, would be authentically Hawaiian. The design of the building itself, any light fixtures and any artwork would all be approved and inspired by the council of elders and Disney limited the number of character sightings around the resort, which around turned Hawaiian natives opinions of Disney building there. The second issue was handled a little differently. In this economy, how could Disney ensure that people would go? Disney elected to have a near, 50/50 split on DVC villas vs regular hotel rooms. This broadened the appeal to Japanese guests because they are much less likely to own DVC than Americans would. This also became a jumping point for American guests who wanted to visit Tokyo Disney and Disney Sea, as well as Japanese guests who wanted to travel to Disneyland in California.
In 2010, Disney announced Aulani – A Disney Resort and Spa as the official name and started selling DVC memberships and the resort opened in 2011 to massive acclaim. Aulani is known for its fantastic guest experience, tranquil beaches and its secluded location away from the chaos of Waikiki. Even locals agree that Aulani is authentic to their cultural and brag about Aulani's Luau being the best of its kind. If you had bought back then, you would have paid, $114 Per Point. You can actually still purchase Aulani directly from Disney without any waitlists, but don't let that stop you at all. Aulani is a beautiful resort, but it's very far away from the average person. They also have a fair amount of availability for larger rooms throughout the year so it is easier to trade into Aulani for a vacation than some of the other DVC resorts. If Hawaii has been a bucket list item for you and you love to travel with Disney, Aulani is 100% worth it.
Have you traveled to Aulani before? What are your favorite memories there? If you've never been, what would you most like to do in Hawaii?
If you are interested in purchasing a DVC resale contract for Aulani. Follow this link to see our current listings! https://www.dvcstore.com/aulani/resales.cfm