Best DVC Contracts for Parents of Pre-Teens and Teens
Was your child born in the past 15 years or so? As the parent of a Gen Z kid, you've already experienced unprecedented life challenges.
However, you've always relished the joy of watching your child growing into a fully formed person with their own ideas and beliefs.
When you vacation together now, your child expects and deserves input. That philosophy should also apply to buying into the Disney Vacation Club program.
Here are the best DVC contracts for parents of pre-teens and teens.
Copper Creek Villas & Cabins at Disney's Wilderness Lodge
As children grow up, they take up and also want more space. So, you should always consider room sizes when booking.
In fact, you may want to upsize the amount of DVC Points you own. That strategy enables you to switch to one- or two-bedroom villas as the default option.
As we'll discuss, some resorts present the ideal room types for this strategy. Others will reward you if you're willing to spend more.
Yes, I'm about to suggest something that isn't for most people. It's still something you should think about, though.
The Cabin room type at Copper Creek includes 1,700 square feet of space. Even better, these Cabins subdivide into three different sleeping areas.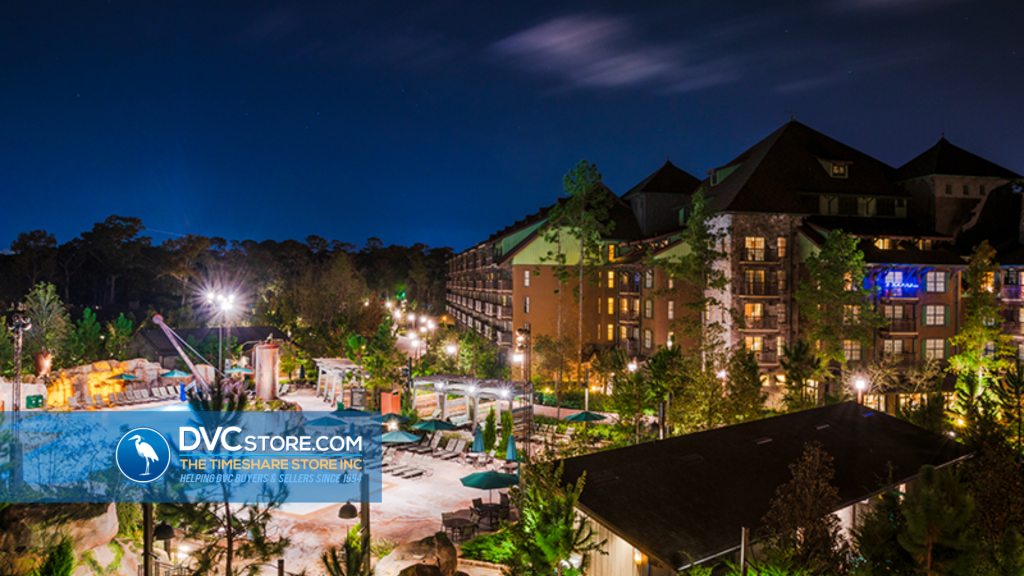 The parents can sleep in the master, while kids can take the other bedroom or sleep on the sofa bed by the fireplace.
However, the Cabins start at 84 points per night. Meanwhile, you can book a one-bedroom here for 25-54 points a night.
Either way, your kid(s) should love the rustic setting, and the outdoor nature of this place means that they may give you some alone time.
Disney's Beach Club Villas
I'm about to discuss two resorts with the same drawback. Their DVC contracts expire in 2042, which isn't ideal for parents of young children.
Remember that you can leave your membership to a loved one, as they're deed-able. But, unfortunately, we're less than 20 years away from that.
Your kids will only be in their 30s by the time these expire. Yes, you'll still enjoy two decades of Disney vacations for a reasonable price, but it's a shorter ownership span.
However, we're focusing more on what's best for pre-teens and teens. I still think that Beach Club qualifies.
My argument here is simple. This resort hosts the best swimming pool in the DVC lineup…or at any other Disney hotel for that matter.
Stormalong Bay provides an ideal way for families to spend time together away from the parks.
Also, you can safely let your kids hang out by the pool while you stay in the room or do other stuff at Beach Club.
They're having fun swimming, and you're having worry-free fun at Disney. You're on vacation, too, and shouldn't have to be parenting all the time, right?
Disney's Old Key West Resort
Similarly, most (but not all) Old Key West contracts expire in 2042. Again, that's not ideal, but it's far from a dealbreaker here.
As any Old Key West loyalist will tell you, Disney designed these rooms for families.
The studios start at 390 square feet, a tremendous amount of space. The sweet spot occurs with one-bedroom villas, though.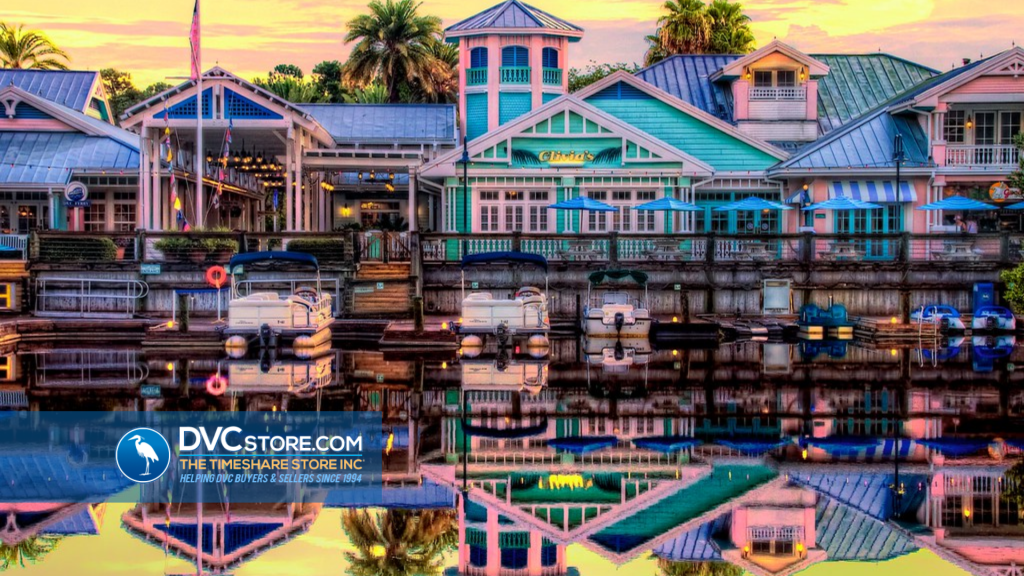 These rooms cover 942 square feet. Even better, two-bedroom villas include 1,395 square feet, which makes them bigger than many apartments.
When your children reach those awkward years, they'll love having that ability to get away from their parents and just be alone with their phones for a while.
The whole "I'll be in my room" philosophy also extends to Disney vacations!
By the way, Old Key West also hosts a ton of outdoor activities that will satisfy the needs of any age group. That's a nice bonus for staying here.
Disney's Riviera Resort
As I've mentioned, the contract expiration date should play at least a small part in your deciding where to buy.
Right now, Riviera sells the contracts that last the longest. These DVC memberships last into 2070. So that's 48 years from now.
Even if your child is only ten today, this contract will last until they're nearly 60!
You can think of the purchase from this perspective. Let's say that you add a 200-point contract here.
A one-week stay in a studio at the Riviera costs 143-195 points for all but two weeks each year.
You're effectively buying 50+ vacations for your child with a single purchase. How could any loving parent not want to do that?
Disney's Saratoga Springs Resort & Spa
This suggestion circles back to the "I need my space!" discussion.
I'm not completely sure about the science of it, but I'm reasonably convinced that Saratoga Springs stretches across the entire eastern seaboard.
This place is so massive that we once got lost looking for a pool. We stumbled on a different pool and thought, "Eh, good enough."
A family with children can have a tranquil vacation staying here. All you need is to activate location sharing on your phone.
That way, you can keep an eye on your kid and make sure they haven't wandered over to Disney Springs or anything. Beyond that, anything goes.
You'll take vacations that don't require constant parental oversight while offering Disney luxury.
Disney's Vero Beach Resort
At some point, most children inevitably reach that age where they think they're too old for Disney. It's a quirky part of the maturation process to leave the kid stuff behind.
As kids approach their teen years, the siren song of the beach calls to them. And Disney has planned for that.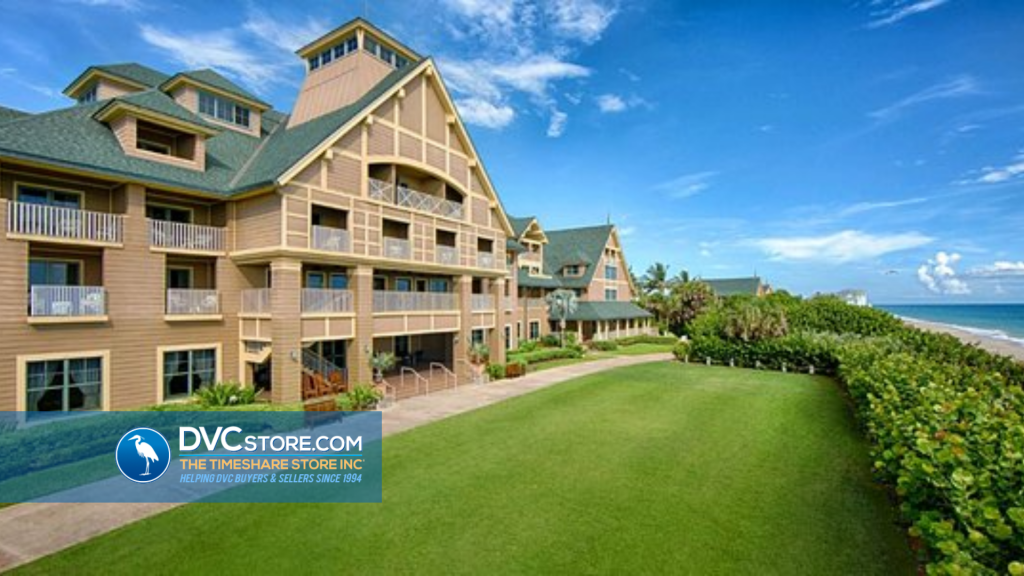 You can combine a Disney vacation with a beach trip at three different resorts.
Hawaii and Hilton Head represent the other two marvelous options, but I suggest Vero Beach for parents of teens and pre-teens.
This resort resides only 100 miles away from Magic Kingdom. So, you can take multiple approaches.
One is an exclusive beach vacation at Vero Beach. Another is a joint theme park/beach vacation.
Finally, when you're feeling ambitious, you can add cruises to the mix as a split vacation option.
They're great for families, and the drive to Port Canaveral is even easier than the one to Orlando.
The Villas at Disney's Grand Californian Hotel & Spa
Finally, your kids may want to try something on a different coast. Not everyone loves Walt Disney World as much as Disneyland.
Also, you'll find that booking a Disney World vacation as a Grand Californian owner is MUCH less stressful than a WDW DVC owner trying to book the Disneyland property.
Still, the main reason to own a contract at the Grand Californian is that your child will find more to do in Los Angeles than in Orlando.
As they grow older, owning points at the Grand Californian will provide myriad benefits that aren't otherwise available to DVC members.
Personally, I think a good strategy is to buy one contract at a Disneyland property – remember that we're about to have two! – and another at a WDW one.
That covers your bases, as you don't know for sure right now what your child will like in five years…or next week, for that matter.
Parenting is so challenging, but at least buying at one of these resorts will settle the vacation debate for 20+ years!