Best DVC Contracts for Recent Retirees
Are you done with work forever? It's a great feeling, right? You've put in your time. Now, you're ready to reap your rewards!
You no longer answer to anyone, freeing up your schedule to travel whenever you like.
There is no time like the present to enjoy a Disney Vacation Club membership. Here are the best DVC contracts for recent retirees!
Disney's Beach Club Villas
The genius of the DVC program is that you don't always stay at your Home Resort. Instead, you use it as your base of operation.
Your Home Resort is where you know you can always book early and guarantee yourself a room.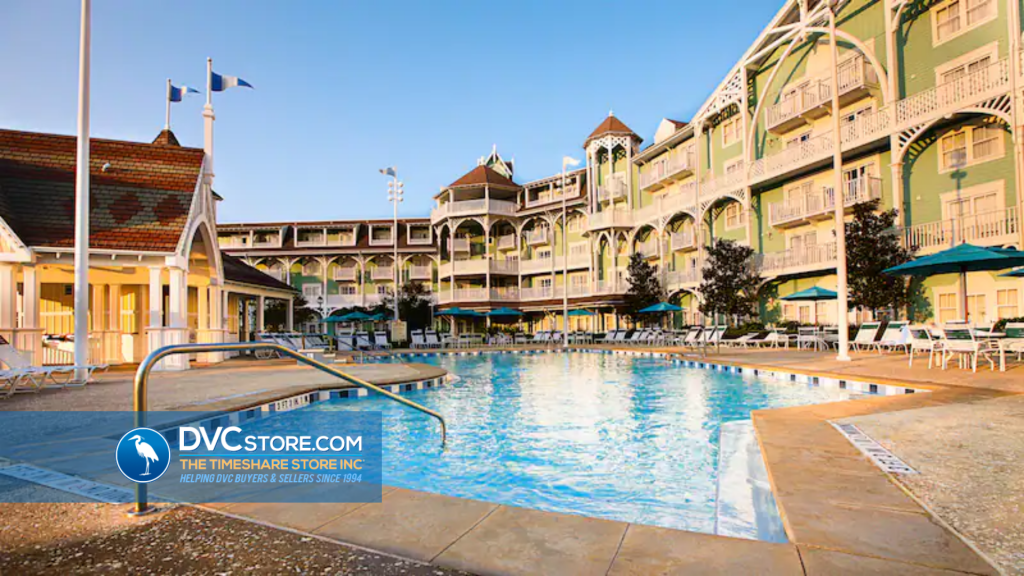 Do you know where you'll love having a room? Yes, it's the place right by the International Gateway and Disney Skyliner.
A hotel stay at Beach Club ensures that you can get in and out of the World Showcase as conveniently as possible. And that's important.
Let's be honest. You'd rather not walk more than is absolutely needed at the parks.
Sure, you're more than up for a Disney visit – my mom rocked the place at the age of 82! – but you want to relax more on vacation these days, right?
At Beach Club, you've got access to Stormalong Bay, all the marvelous hotel restaurants, and everything at the Disney BoardWalk.
Also, you can explore Disney's Yacht Club Resort and maybe even the Walt Disney World Swan, Dolphin, and Swan Reserve. You'll find plenty of new shopping and dining options at these places!
Disney's BoardWalk Villas
Much of what I said about Beach Club applies to Boulder Ridge as well. This resort comes with two additional benefits, though.
First, you can take a walking path to Disney's Hollywood Studios. Despite what I said earlier, I recognize that you may like getting in your steps.
If so, you'll like staying here better and can avoid riding the Disney Skyliner with strangers.
Also, this hotel's lobby and pool areas feature throwback designs that many find charming. There's something stubbornly retro here that really works.
You may not have been alive for the glory days of boardwalk vacations. However, your grandparents might have relayed tales of these days.
When staying at these villas, you can book Garden View or BoardWalk View to maximize the experience. I highly recommend it since the BoardWalk is so gorgeous at night.
Boulder Ridge Villas at Disney's Wilderness Lodge
Do you prefer a more rustic vacation? Thanks to the DVC program, you can stay at a national park lodge-inspired resort. It's like a Disney dude ranch!
Disney's Fort Wilderness and its crown jewel, Tri-Circle-D Ranch, provide a substantially different vacation vibe than you'll find anywhere else at Walt Disney World.
You can pet horses and take carriage rides. Later, you can enjoy Hoop-Dee-Doo Musical Revue, a Disney institution since 1974!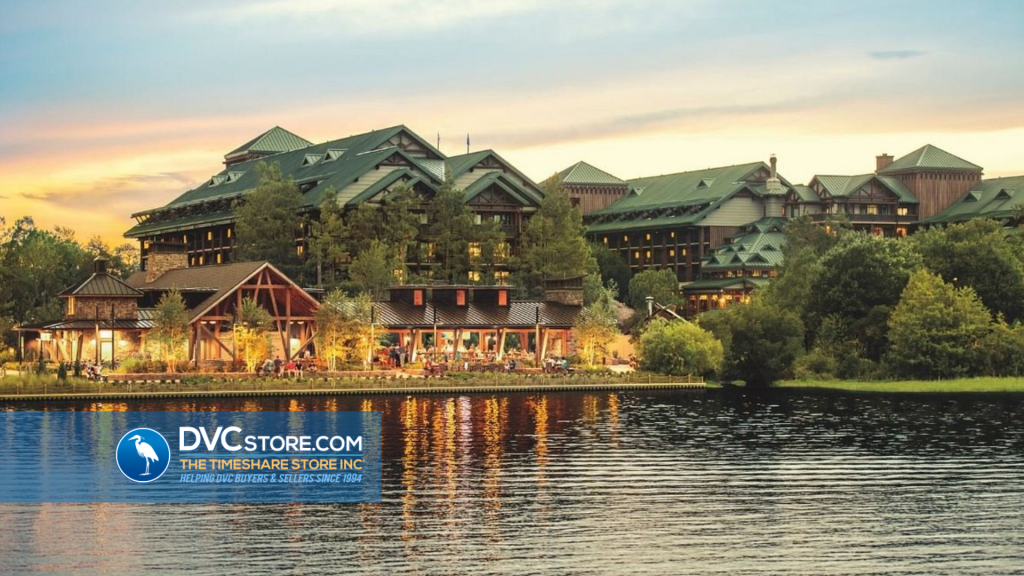 Also, I shouldn't have to tell you how spectacular the restaurants are at this resort. Your favorite may prove to be Geyser Point Bar and Grill due to its view of the water, but DVC members are quite loyal to Whispering Canyon Café, too.
Finally, the other benefit of Wilderness Lodge is that its Friendship Boats transport guests to Magic Kingdom. It's a much more serene kind of Disney travel! You can take in the sights.
Disney's Old Key West Resort
The original DVC resort remains a classic and a wonderful option as a Home Resort.
Even though numerous properties have joined the DVC catalog since then, nothing feels homier to me than Old Key West.
I'm a sucker for the Ernest Hemingway vibes and the Jimmy Buffett music they play at the pool.
Even if you're not into either of those things, you'll love spending vacations at Old Key West.
This hotel offers a plethora of recreational activities. They range from tennis to golf to foosball. Depending on your interests, there's shuffleboard and foosball here, too.
At Hank's Rent 'N Return, DVC members have always loved rented bicycles or Surrey Bikes. There's even fishing available here!
In short, when you want to participate in outdoor activities on your vacation, Old Key West has proven itself as one of the finest options.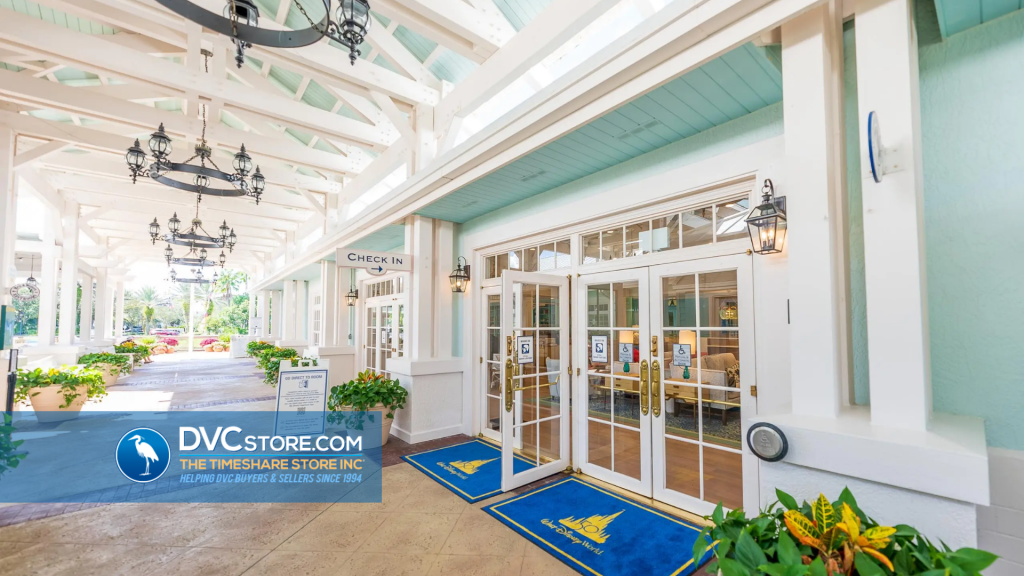 Plus, I'm confident you'll want to spend some time at Disney Springs, which features the best shopping and dining at Walt Disney World.
A water taxi will take you to and from Disney Springs. The boarding area is right by the Hospitality House area, making it easy to find, too.
Disney's Saratoga Springs Resort & Spa
Everything I just said about Old Key West applies to Saratoga Springs. However, you may prefer the locale that's walking distance from Disney Springs.
Also, let's not sleep on the hotel's name. Yes, there's a Senses Spa here! Do you know what you've earned after finishing your career? Spa days…and plenty of them!
Another consideration here is the Treehouse Villa booking category. You can somehow stay in the middle of nowhere, isolated from the world…and be only a few minutes from Disney Springs. That's some Disney magic right there.
Disney's Vero Beach Resort
Let's end with a couple of non-theme park options. And we might as well go big, right?!
Here's a sneaky good option that many people don't consider enough. You can almost always find a good resale contract at Vero Beach.
That means you possess more buying power here than anywhere else in the DVC library.
So, you get more with your purchase here…and ties into my next thought. Do you ever take family vacations with larger traveling parties?
Are you familiar with the Three-Bedroom Beach Cottage at Vero Beach? Here's a video of this place:
This cottage sleeps up to 12 guests, making it the ideal choice when you want to vacation with the grandkids.
Of course, that's a specific reason. Let's be more general here. It's a beachfront Disney resort! There's really nothing else like it in the DVC lineup.
Also, the turtle activities here really do live up to the hype. Plus, Vero Beach is close to a lot of terrific tourist spots in Florida.
You can hole up here but then drive across the state, exploring all the places you've never been.
Aulani, Disney Vacation Club Villas
Everyone dreams of a Hawaiian vacation. Whether you've been many times or have always meant to go, you'll appreciate an Aulani contract.
After all, you can exchange your DVC Points for free trips on an annual basis! I mean, it can be more than annual, depending on how many points you purchase.
Something I love about Aulani is the way Disney structured the DVC Points Chart.
A one-week stay here in a Hotel Room/Studio can cost as little as 16 points or as much as 31.
Yes, the time of your visit plays a factor, but so does the type of room you pick! Options include Standard, Island Garden, Pool, and Ocean View.
In other words, you can choose what you'll see each day as you gaze at paradise from your hotel room!