What to Expect during a Boulder Ridge Visit
Disney Vacation Club fans love Disney's Wilderness Lodge so much that Disney gave us a choice.
We can buy a DVC contract at two different resorts on the Wilderness Lodge property.
Sure, they're similar in terms of amenities and activities, but one is older and has a bit more DVC history. Here's what to expect during a Boulder Ridge visit.
Arriving at Boulder Ridge
The hotel campus at Wilderness Lodge resides near Bay Lake and Seven Seas Lagoon.
In fact, Disney lists this property as a Magic Kingdom resort, which it most assuredly is.
You can even skip the buses at Wilderness Lodge and take a boat to and from Magic Kingdom.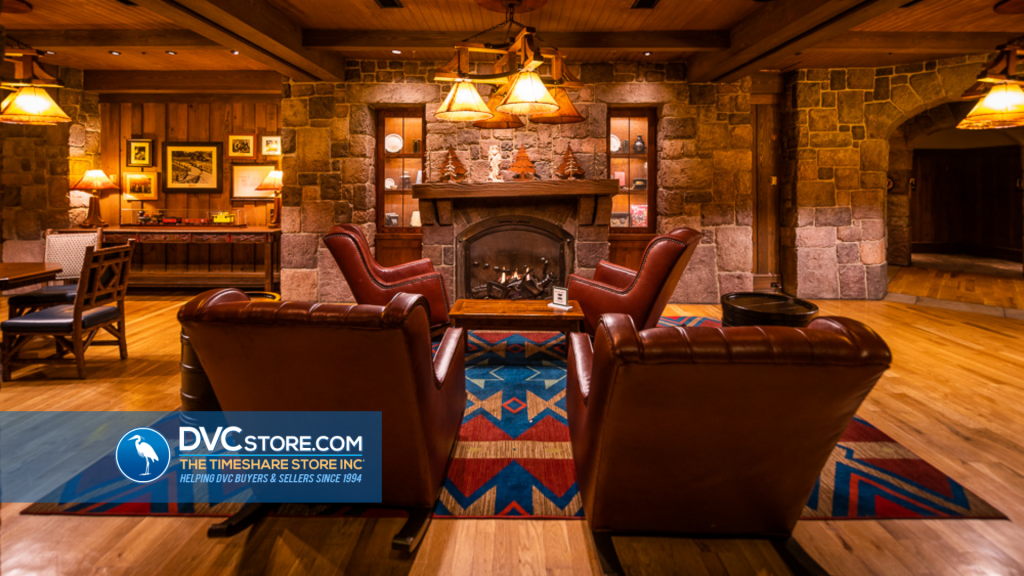 Despite Boulder Ridge's proximity to the park, its location may confuse you, though.
I say this because Imagineering magic is on full display here. It's a secluded, visually resplendent resort modeled after national park lodges.
You'll find panoramic views throughout the campus, and you'll notice them the moment you arrive. You won't believe you're this close to a theme park!
Currently, your options to reach Wilderness Lodge depend on whether or not you're driving.
Presuming you're not, you'll likely fly into Orlando International Airport. From there, you can either ride-share, take a cab, or rent a car.
Luxury vehicle and rental services are also available. Finally, Mears Transportation and The Sunshine Flyer offer bus rides akin to the old Magical Express.
No, they're not the same as they're lacking Disney's flair and warmth, but The Sunshine Flyer at least gets the theming right.
Hanging Out at Boulder Ridge
You'll find plenty to do when you stay at Boulder Ridge/Wilderness Lodge.
Disney has populated this resort campus with several exceptional amenities, especially on the food side.
Artist Point was long a DVC member favorite, partially because few other guests ate here. So, knowledgeable DVC owners could usually eat here without a reservation…and the cuisine was otherworldly!
Alas, the lack of paying customers proved problematic for Disney. So, management enhanced the place's appeal.
Now, people experience Storybook Dining at Artist Point with Snow White, one of the best and most unforgettable character meals.
You'll enter an enchanted forest and eat food that tells a story about the Evil Queen, the Huntsman, and Snow White. Frankly, nothing else at Disney compares to this.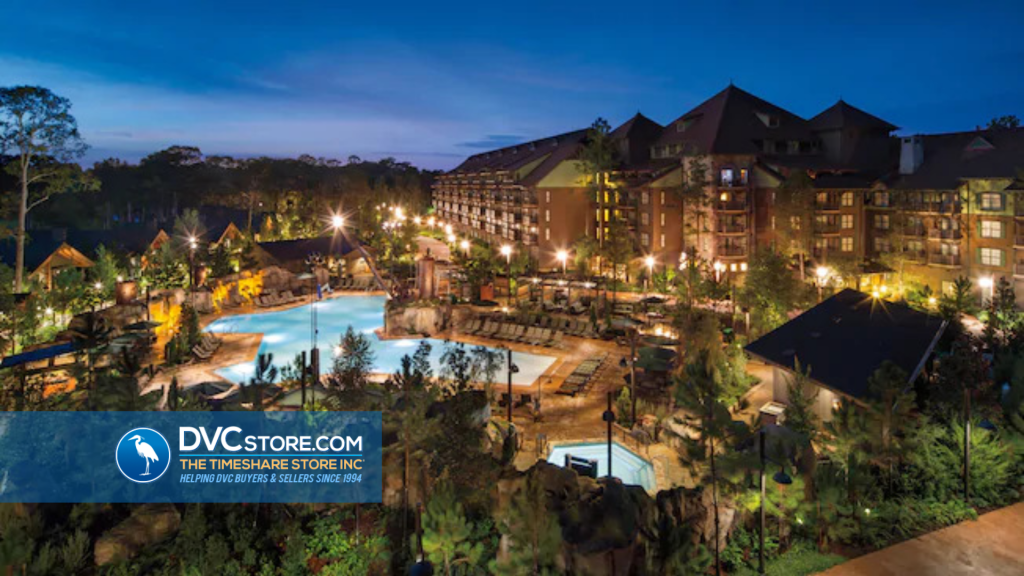 However, I'd argue that Artist Point isn't even the best restaurant near the hotel lobby.
For many longtime DVC members, that honor belongs to Whispering Canyon Café, the home of the bottomless skillet.
Over the years, this place has provided so many raucous laughs that Disney recently dialed back the noise levels by asking cast members to remain calm.
Even after the change, Whispering Canyon Café remains one of the noisiest places at Disney…and I mean that in the best possible way. Everyone's laughing here.
You'll also find other great restaurants such as Geyser Point Bar & Grill and Roaring Fork.
When you want a swim, visit Copper Creek Springs Pool near the hotel lobby or the newer Boulder Ridge Cove Pool with its abandoned construction setting.
You should also know about Disney's Fort Wilderness Campground. This place hosts Tri-Circle-D Ranch, the Hoop-Dee-Doo Musical Revue, and other popular amenities.
You can and should plan to spend time here during your visit. It's one of the best hangout spots on the Disney campus, and it's just a boat ride away from Wilderness Lodge!
What's Close to Boulder Ridge?
Obviously, the answer is Magic Kingdom. You can take a boat and arrive at the park in a matter of minutes.
However, you'll find other boat options as well. The color of the flag on the boat identifies the path it takes.
Some transport guests to Disney's Fort Wilderness, which we just discussed as being an excellent hangout spot.
You can also take a bus to Magic Kingdom. It should only take five minutes from the time you leave the hotel until you reach the park.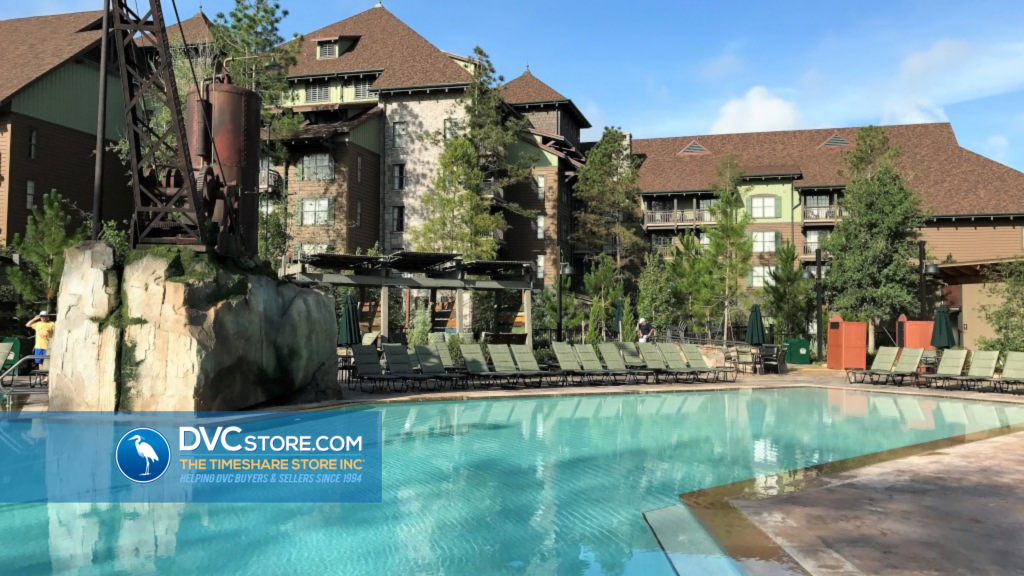 EPCOT is also four miles away. A bus ride from the hotel should take just under ten minutes.
The next-closest theme park is Disney's Animal Kingdom, which nobody believes. I swear it's true, though.
Wilderness Lodge resides about six miles from Animal Kingdom. Google displays this trip as taking nine minutes, which makes me wonder whether they're familiar with Orlando traffic.
Finally, Disney's Hollywood Studios sits the furthest away at 6.7 miles or 12 minutes.
Remarkably, Disney Springs trips only take about 12 minutes as well. So, you shouldn't sleep on the logistics at Boulder Ridge.
You're no more than 12 minutes away from any of the four theme parks or Disney Springs.
Then again, as gorgeous as Wilderness Lodge is, you may not want to leave!
What Else Should You Know about Boulder Ridge
The question people ask the most about Boulder Ridge is how it differs from Copper Creek.
My answer is that one is older and more established, while the other is newer with a unique room type.
So, longtime DVC members possess a comfort level with Boulder Ridge. But, conversely, the Cabins at Copper Creek garner attention for their novelty.
I know that I should argue in favor of one or the other, but I'm not someone who cares much.
The glory comes from staying at Wilderness Lodge. Whether you choose Boulder Ridge or Copper Creek only matters in terms of room type.
Studios at Boulder Ridge are slightly larger at 356 vs. 340 square feet. The room layouts are pretty similar, though. So management had no need to reinvent the wheel here.
You may notice more of a difference when you stay in a one-bedroom villa. The ones at Boulder Ridge cover 727 square feet, 40 more than Copper Creek.
So, fans of more space should give a slight nod to Boulder Ridge. The Cabins at Copper Creek are phenomenal and worth the hype, though.
Overall, you can use the Copper Creek pool and other amenities when staying at Boulder Ridge and vice versa. For this reason, you really can't go wrong with either.
You're spending a vacation at Wilderness Lodge, which remains one of DVC's most tranquil, memorable properties. And that's what matters here.