During the past month, the Disney Wish has sailed on its maiden voyage, DVC has restored Points Borrowing, a new Avengers Campus has opened, and MagicBand+ has debuted.
We have a LOT of catching up to do in the latest edition of DVC News.
The Disney Wish Sets Sail
After one of the most frustrating builds in modern nautical history, the Disney Wish has finally reached the high sea.
Disney Cruise Line ordered a new fleet of three mega-vessels before the pandemic's start.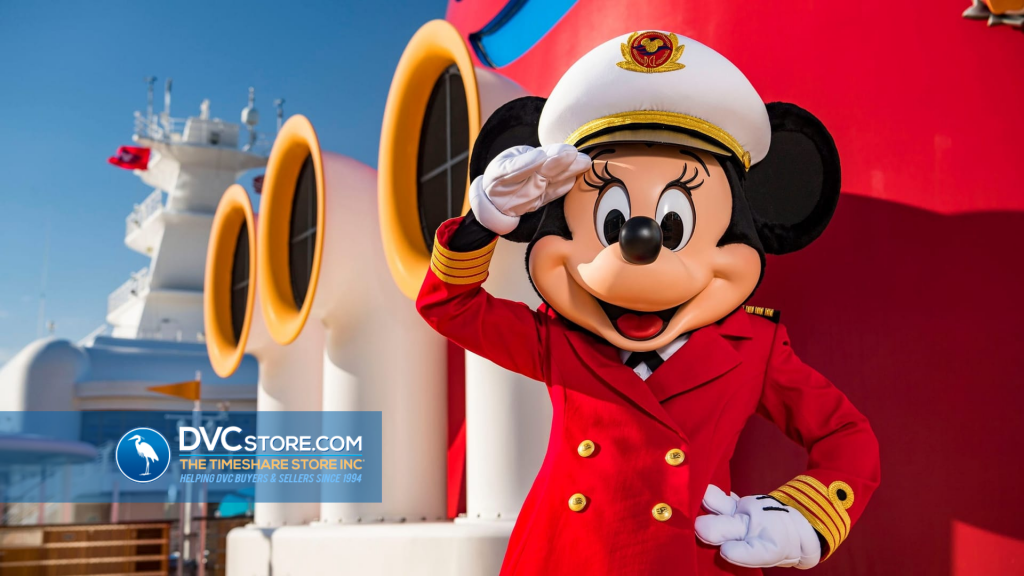 Then, shipyard workers struggled to build one of the largest ships ever during the social distancing era.
Thankfully, all that aggravation is a thing of the past. The Disney Wish has hosted multiple sailings, including the first official one on July 14th.
Guests have delighted in the new accommodations, especially the thematic restaurants.
The Disney Wish utilizes rotational dining, just like other DCL cruise ships.
Options include Arendelle: A Frozen Dining Adventure, Worlds of Marvel, and 1923.
The Frozen meal includes a participatory musical show hosted in the round. So, you'll enjoy a great view no matter where you sit. Here's video of it:
Worlds of Marvel hosts a Marvel mini-movie starring members of the Marvel Cinematic Universe like Paul Rudd and Iman Vellani, the new Ms. Marvel. Here's a clip of this show:
The third option, 1923, celebrates the legacy of The Walt Disney Company. The title refers to Disney's founding year, and the restaurant highlights the works of Walt and Roy Disney. Here's a look at it:
The new ship also features Disney's first official cruise attraction, AquaMouse. This one will entertain you with Disney cartoons before dousing you in water!
Overall, the first few Disney sailings have gone smoothly, which won't be true in our next story. Also, these cruises are selling well. So, Disney's patience with the project has been rewarded.
MagicBand+ Debuts
A few years ago, Disney unveiled its linchpin MyMagic+ product, the MagicBand. This wearable has freed guests from the aggravation of carrying numerous single-purpose objects.
You no longer need to carry an admission ticket, a hotel room key, or even a wallet to the parks. MagicBands can take care of everything.
A few years ago, Disney also introduced Glow with the Show, merchandise that would light up in tandem with nighttime presentations.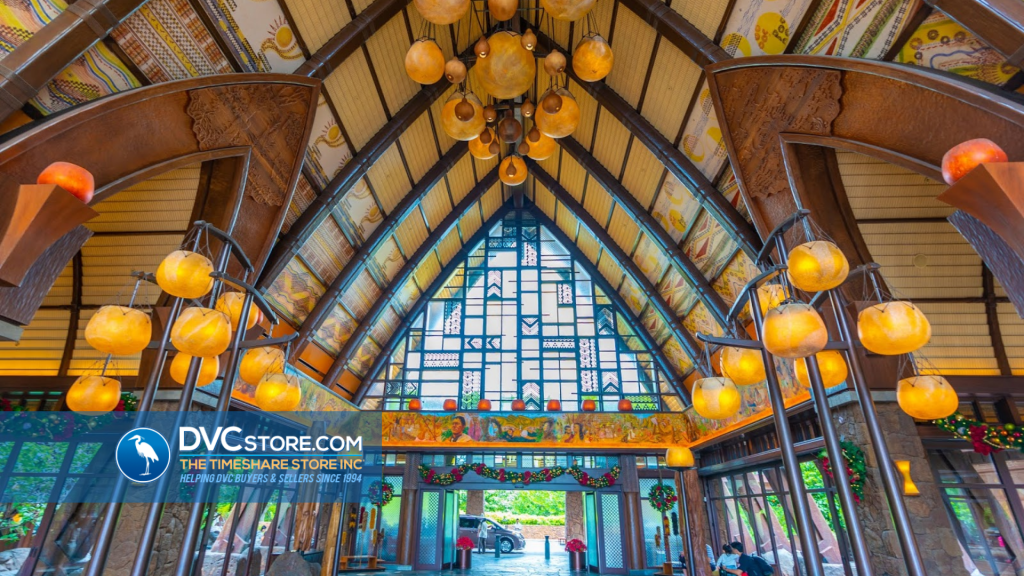 Now, Disney has combined the two ideas and introduced even more functionality with MagicBand+.
These new wearables are like the deluxe version of MagicBands. They do all the same stuff. Plus, they offer illumination, allowing you to recreate the Glow with the Show era.
You'll choose one of nine colors as your backdrop for your wearable. Then, whenever you interact with objects or the appropriate music plays, the MagicBand+ lights up!
Similarly, these devices also come with haptic feedback, meaning they vibrate. You can also take your wearable to a 50th-anniversary statue, which will cause…something to happen. Exactly what depends on the statue.
Guests are already in love with the new MagicBand+ devices. However, the launch day didn't go smoothly.
Disney accidentally sold these devices a couple of months ago. They'd sat in their boxes since then. For this reason, the charges in the devices were too low for many of the bracelets to work out of the box.
Even worse, the wearables require more than 50 percent charge to perform updates. So, many people couldn't do much with them until the new MagicBand+ tech was fully charged.
Overall, MagicBand+ appears rather popular. You can also order them for $10 cheaper if you have an existing DVC/Disney reservation in the system already.
DVC Restores Full Borrowing Rights
The title here is pretty much exactly what it sounds like…but also music to the ears of DVC owners.
Early in the pandemic, DVC executives recognized an upcoming problem. The closure of parks and resorts triggered a backlog of DVC Points.
When everything eventually reopened, Disney understood that it'd have too many points and insufficient DVC inventory.
So, Disney made the provocative, unpopular decision to limit DVC Points borrowing for a time.
Historically, guests could borrow their entire DVC Points allotment for the following Use Year.
After this announcement, DVC introduced a cap of 50 percent. Let's say that you own a 100-point contract.
Before the pandemic, you could borrow up to 100 DVC Points, giving you 200 for the current Use Year.
After the change, Disney limited you to 150 DVC Points. And people did NOT like this decision.
I'm happy to report that DVC dropped this restriction in July. So, as of now, you may once again borrow up to 100 percent of your DVC Points for the following year.
In the example above, you can borrow 100 DVC Points once more. So, the artificial limit is over. It lasted approximately 27 months, all of which felt like dog years.
Other DVC Updates
I mentioned last month that Disney was rebooting Top of the World Lounge as A Villains Lair. Unfortunately, it's now a Membership Extra for qualifying DVC members, and there's a limit on how many guests you can take to the top floor.
That's the bad news. The good news is that the place has reopened, and most people seem to like it.
I'd argue that the theming isn't that significant to the experience. However, it still provides the best fireworks viewing experience beyond Magic Kingdom. Here's a video of the new Lair:
We also learned some terrific news about various Disney dining experiences. For starters, we've now witnessed Victoria & Albert's reopening. Disney has brightened the place, as you can see here:
Disney also confirmed BoardWalk Deli will open sometime this summer, which means…very soon!
In other Disney's BoardWalk news, park officials have razed ESPN Club to make room for The Cake Bake Shop by Gwendolyn Rogers.
Also, Jellyrolls has switched back to nightly service, a strong sign that the pandemic is in the rearview mirror.
Meanwhile, in Hawaii, 'AMA 'AMA is finally ready to return for the first time since the pandemic. It'll come with an entirely new look and is only available for dinner.
At DVC restaurants, two beloved character meals are also about to return. Minnie's Beach Bash Breakfast is coming back to Cape May Café on October 4th.
Similarly, the Best Friends Breakfast Featuring Lilo & Stitch at 'Ohana will return on September 27th.
By the way, Crystal Palace is also bringing back the Winnie the Pooh character meal on September 20th.
Disney Park News
We've got plenty to discuss. For starters, Avengers Campus is open at Disneyland Paris, which means Disney now hosts an Avengers roller coaster!
At Walt Disney World, the EPCOT International Food & Wine Festival has opened. Here's someone eating all the items to show you what's good:
After a prolonged absence, you'll also find live entertainment and belly dancing at the Morocco pavilion again.
Disney's Animal Kingdom has also brought back something phenomenal. The Tumble Monkeys are once again bouncing around the full-fledged Festival of the Lion King! That's right! The real show has returned!
At Magic Kingdom, Tomorrowland modified Walt Disney's Carousel of Progress a bit – primarily the costumes – and updated the narration for the Tomorrowland Transit Authority PeopleMover!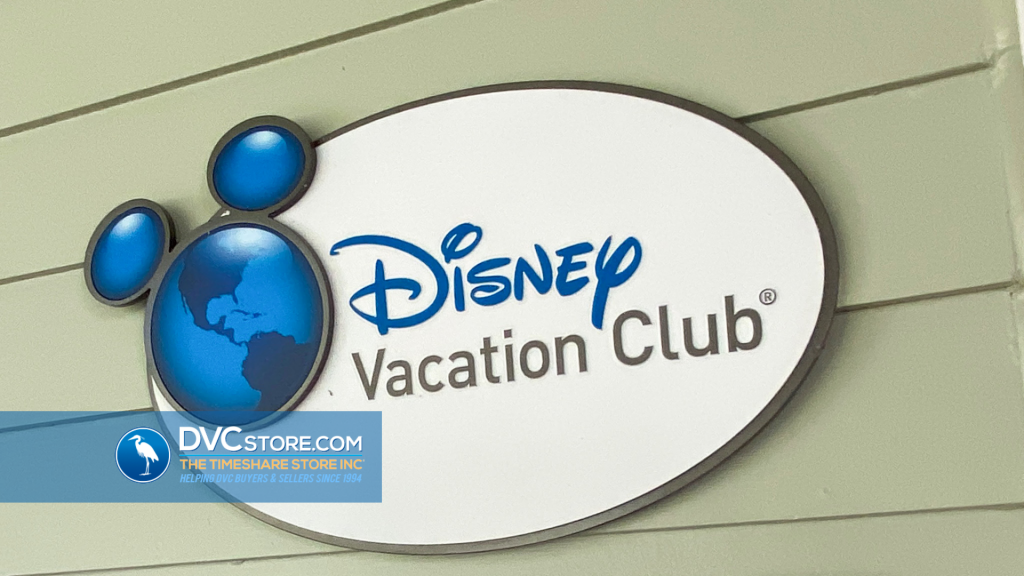 Harmony Barber Shop is back to cutting hair, and Bibbidi Bobbidi Boutique reopens on August 25th.
Outside this park, Disney has demolished the iconic Twilight Zone Tower of Terror sign, and that makes us all sad.
Also, Disney has added Car Locator as a My Disney Experience feature. So you'll always find your car when you park at Disney theme parks!
The Green Army Drum Corps are performing their drumline at Disney's Hollywood Studios once again!
While at Toy Story Land, you'll notice that Jessie's Trading Post has opened as the gift shop after Toy Story Mania!
You should also be aware that For the First Time in Forever: A Frozen Sing-Along Celebration will close briefly for refurbishment on August 22nd.
Meanwhile, both Pirates of the Caribbean and Finding Nemo Submarine Voyage have reopened at Disneyland.
Conversely, Haunted Mansion will close to add its holiday overlay on August 15th. Monsters, Inc. Mike & Sulley to the Rescue! will also close on that day for an indefinite period.
As you can see, lots happened this month!