Best DVC Resorts for Parents of Children under Six
For potential Disney Vacation Club members, deciding where to buy is often one of the most challenging decisions.
You'll experience FOMO whenever you eliminate a resort from consideration. That's okay, though! You'll have plenty of time to add on with the perfect contract for later.
Right now, your primary concern should be the best vacation destinations for your small child. Here are the best DVC resorts for parents of children under six.
Aulani, Disney Vacation Club Villas
Be honest. When was the last time you went anywhere or did anything fun on your own? It's been a while, right?
Nobody fully appreciates the time constraints of new parents until they're in it. At that point, you accept that you've sacrificed part of your youth for parenthood.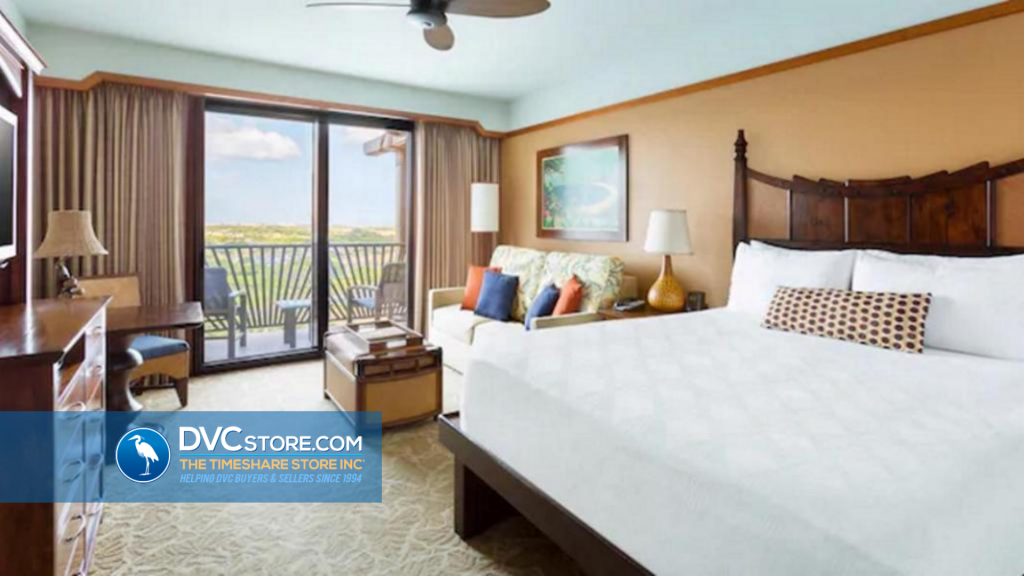 Here's the beauty of DVC! You can negate part of that sacrifice! Disney has designed 15 places that become your homes away from home.
You'll discover so much to do at each one, but you won't need to worry as much about parenting. You'll find readily available babysitter options.
Weirdly, Aulani isn't the best example of this, as its most famous amenity may not help you yet. Aunty's Beach House only caters to children ages 5-12.
That's okay, though! These trips aren't about being away from your kid.
Instead, you can luxuriate at a beach or pool rather than in your bedroom, the one that always smells faintly of soiled diapers.
You can go to a place and escape from the outside world for a time. Better yet, Disney cast members will take care of your needs. Wouldn't that be nice for a while?
You deserve the occasional trip to Hawaii, and don't let anyone tell you differently!
Bay Lake Tower at Disney's Contemporary Resort
Of course, most people who join DVC have a target in mind. They expect to spend plenty of time at Walt Disney World and, specifically, Magic Kingdom.
I presume you fall into this category, as did I. So, we share the commonality that Bay Lake Tower makes the most sense.
As a young parent, you want the most straightforward logistics possible for your vacations. NOTHING can top Bay Lake Tower in this category, not even the Contemporary.
You exit Bay Lake Tower's lobby, push your stroller for about ten minutes, and you're at the entrance gate!
That's not the only thing you'll love about this resort, though. The Contemporary features many amenities that your child will adore.
There's even an arcade here that's probably the best at Walt Disney World! And the pools are world-class as well. I'm addicted to the slide at the Bay Lake Tower pool.
Copper Creek Cabins & Villas at Disney's Wilderness Lodge
Children are naturally drawn to the great outdoors. There's something about trees and grass that brings out a kid's gleeful side.
So, your child will bask in the glory of a stay at Disney's Wilderness Lodge. That goes double if/when you take them to Tri-Circle-D Ranch at Disney's Fort Wilderness.
As I frequently say, Disney has married the idea of a theme park vacation to the joys of a dude ranch visit. Children love animals, especially horses.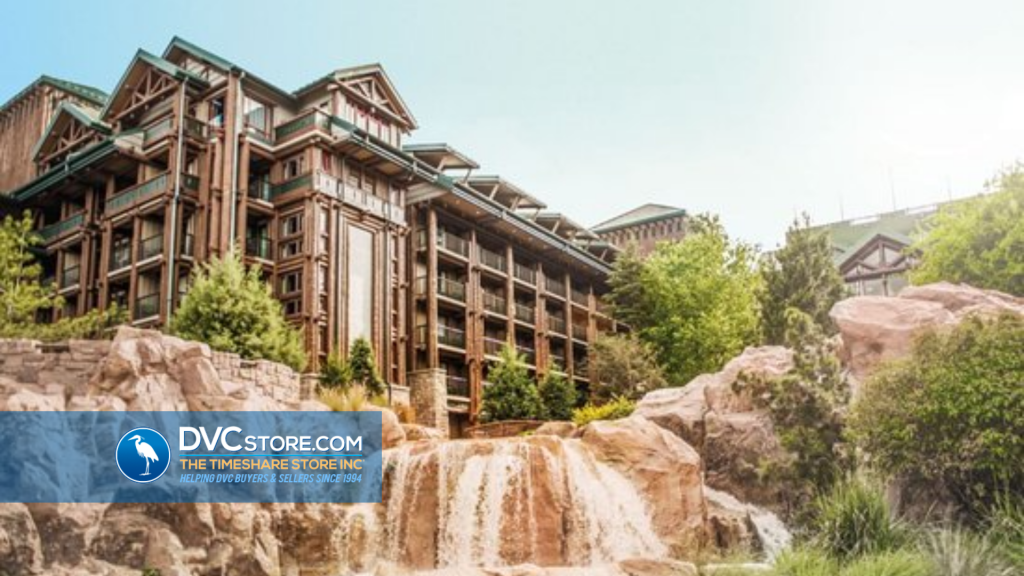 At Wilderness Lodge, you're only a boat ride away from this campground and ranch area.
Similarly, you're only a boat ride away from Magic Kingdom. That's the beautiful part as a parent. You can sit back and relax during a tranquil boat ride to the park.
By the way, Boulder Ridge Villas at Disney's Wilderness Lodge works nearly as well. I picked Copper Creek since its contracts don't expire until 2068. That's 26 years more than Boulder Ridge!
Disney's Animal Kingdom Villas
This one's self-explanatory. I just discussed how much kids love animals. Frankly, the dude ranch seems like a drop in the bucket compared to Animal Kingdom Villas.
At this age, your child believes in magic and wonderment. They'll totally buy that it's possible to live at a place where savannahs reside beneath your window!
Then again, they should believe it because it's true. Disney has built the ultimate family vacation destination at Animal Kingdom Villas.
This place is like visiting Disney's Animal Kingdom, but you don't have to stand in lines or walk for a quarter mile to see anything. Instead, it's right past your deck!
Realistically, you should expect to stay at this resort until your child grows old enough to look beyond its zoo-like nature. But, hopefully, that won't happen for several more years.
Disney's Beach Club Villas
I went back and forth on whether to include this one. Ultimately, I recognized it's the same situation as Aulani, just not in Hawaii.
You'll spend a significant amount of time at Stormalong Bay, one of my two favorite amenities at Walt Disney World. (If you're wondering, the Contemporary's monorail is the other.)
You'll find a swim-up bar here that allows parents to sunbathe and nurture a beverage while the kid discovers the joy of sand-bottom swimming pools.
Cast members host many interactive activities in and around the pool. So, you won't need to monitor your child as often here as you would at an actual beach.
Also, the restaurants at the hotel and Disney's BoardWalk ensure that you never need to go far to satisfy all your vacation needs.
Don't miss the BoardWalk Deli, which just opened! Still, as a DVC fan, you're more likely to choose Beaches & Cream Soda Shop.
Disney's Hilton Head Island Resort
You won't always want to go to Walt Disney World. I know that's blasphemy to some, but it's true.
The brilliance of the DVC program is that Disney thought of everything. Executives recognized that you'll want to get oceanfront at times.
Aulani serves that purpose, but there's a downside to that hotel. If you live in Middle America or the East Coast, flights to Hawaii are quite long.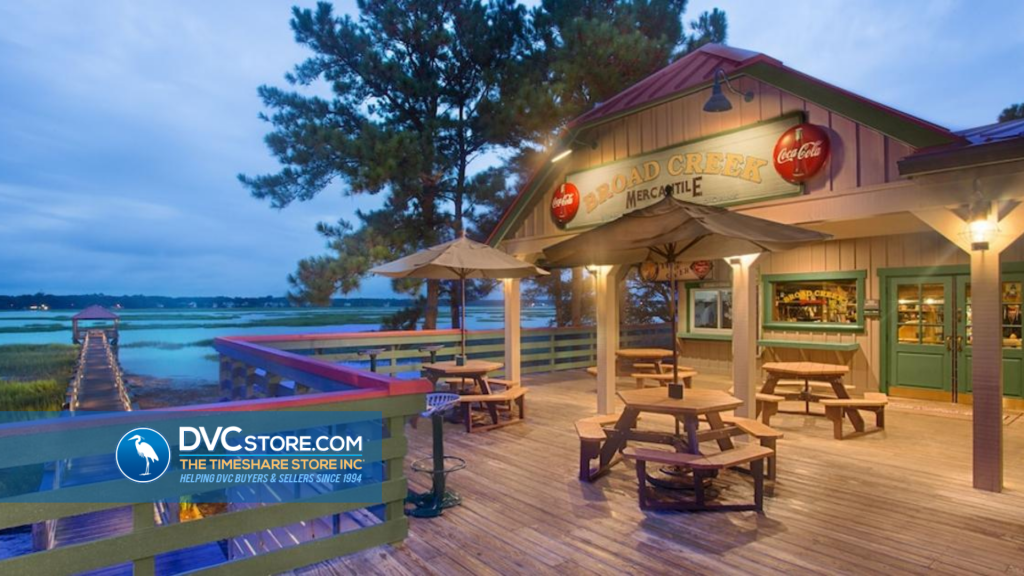 The whole "crying baby on an airplane" problem rears its ugly head. Of course, as your child grows older, it's less of a problem.
Still, you may prefer a beach that's part of the continental United States instead. And I highly recommend Hilton Head.
I say this because the city ordinances protect tourists and locals alike. When you close your eyes and think of Las Vegas, you're imagining the opposite of Hilton Head.
You'll find no bright lights or general gaudiness here. Instead, this family-friendly town has grown into a tourist destination almost in spite of itself.
The explanation involves the absolutely breathtaking backdrop of Hilton Head, the crown jewel of South Carolina's coastline.
You'll feel all your problems evaporate as you gaze out at the waters from your DVC studio at Hilton Head.
Also, you'll discover a shocking number of activities to keep your small child entertained. I highly recommend story time in the den by the check-in desk. The pirate tales will thrill your kid!
Disney's Riviera Resort
I mentioned this in another recent article, but the logic still applies. Parents evaluate DVC differently than other guests.
You know you can leave your DVC interest to your child in your will. Obviously, it won't come to that, but the underlying point involves future-proofing.
Either you or your child or both will use this DVC contract until it expires. That won't happen until 2070. 2070!
Thanks to this purchase, your beautiful baby will get nearly half a century of vacations! It borders on irresponsible NOT to buy a contract at Riviera.