DVC News for September 2022
We've had an exciting month for Disney Vacation Club enthusiasts. Disney finally provided clarity on the Magic Key program, Mickey's Not-So-Scary Halloween Party returned, and a new restaurant opened.
Let's talk about all the exciting updates in this month's DVC News!
Mickey's Not-So-Scary Halloween Party Returns!
Here's some of the best news I've ever typed. After a three-year absence, Mickey's Not-So-Scary Halloween Party (MNSSHP) has made its triumphant return at Magic Kingdom!
You may recall that Disney hosted an after-hours Halloween event last year called Disney After Hours – Boo Bash.
Basically, this party was what a socially distant version of MNSSHP looked like. So, anyone who attended last year will have a story to tell future generations.
While Disney did everything possible to throw a great party, the lack of traditional character greetings frustrated guests.
I would describe Boo Bash as a "take what you can get" event. Thankfully, we no longer need to settle, as the pandemic has waned in scope.
That fact enabled a full-fledged Mickey's Not-So-Scary Halloween Party to open in August. Of course, guests couldn't wait, either.
Seriously, most August nights have sold out, and many October ones already have as well, including – to my extreme frustration – Halloween Night.
I'll be one of those idiots at Magic Kingdom before 7 p.m. that night but not attending the party itself because I waited too long.
Suffice to say that we all missed the party badly. We're also thrilled that Disney has introduced some new touches for 2022.
For example, Powerline Max is meeting guests exclusively during the party! Fans of A Goofy Movie are deliriously happy about this one.
Other party attendants have embraced the 2022 Halloween ride overlays. These include Mad Tea Party, Space Mountain, Monsters, Inc. Laugh Floor, and one surprise.
Friends, the live actors are back at Pirates of the Caribbean! You must be on guard against pirates, as they possess the element of surprise in trying to spook you!
Overall, MNSSHP may be better than ever, mainly because we all missed it so much.
Speaking of Holiday Events
Not to be outdone, Disneyland announced its holiday plans for later this year. So, we now know what to expect during the yuletide season, and it sounds great!
Starting on November 11th, Disneyland Resort will transform into a Christmas celebration that lasts for nearly two months! The end date is January 8th, 2023.
Disney California Adventure will raise its 50-foot Christmas tree at Buena Vista Street as part of this year's festivities.
Also, Cars Land will once again glow in the dark with its holiday theming. It's always one of my favorite parts of November/December at the park.
The holiday overlays for Luigi's Joy to the Whirl and Master's Jingle Jamboree are also returning, as is World of Color – Season of Light.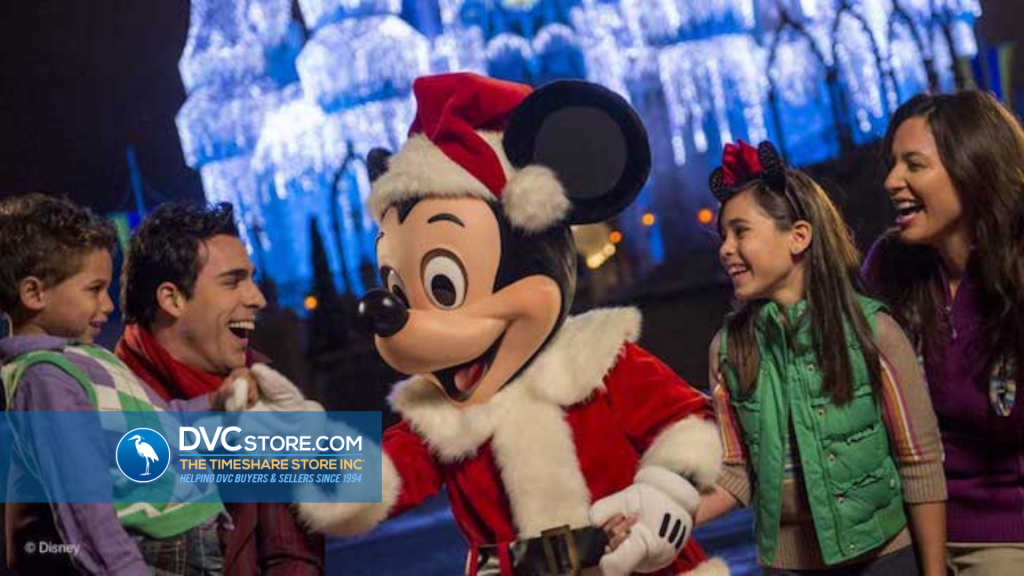 Disney doesn't celebrate just one holiday at this time of year, though. The Disney Festival of Holidays will highlight other traditions like Diwali, Hanukkah, Kwanzaa, and Three Kings Day.
Mickey's Happy Holiday and Disney ¡Viva Navidad! will also make their big comebacks while Santa holds court at Redwood Creek Challenge Trail.
Most importantly, Haunted Mansion Holiday may have opened by the time you read this. It's THE holiday event at Disneyland Resort. I cannot wait to see what the Imagineers have done for 2022.
Magic Key Extended
You may recall that Disney stepped in it last year. At Disneyland Resort, Disney finally restored annual passes last August.
Park officials changed the program's name to Magic Key, and this new system came with updated pricing and amenities.
Disney offered four tiers of the Magic Key program, three of which were available to out-of-state guests.
Alas, the wording of the new system confused many longtime Disneyland fanatics.
Disney presumed that guests understood that they would need Park Passes in addition to their Magic Keys to enter Disneyland Resort.
Conversely, fans expected Disney to honor its announcement that exclusive Park Passes would remain available for Magic Key owners, especially those in the top tier.
Soon after the new Magic Key program started, social media was awash with viral posts about sold-out inventory for Magic Key owners.
At least one class action lawsuit ensued, and Disney quickly closed the out-of-state portion of the Magic Key system for new purchases.
Disneyland Resort listed its Magic Keys as "sold out," which is hard to imagine for a digital product.
For the body of a year, Magic Key remained in flux, as Disney provided nothing but silence about the program.
Recently, some Magic Keys had expired, which caused gripes that the owners couldn't renew.
I don't claim to understand the rationale or timing here, but Disneyland finally updated its Magic Key policy. So, it will exist for at least another year…sort of.
The New Magic Key Program
Disneyland has restored the bottom three tiers of its annual pass program, albeit with a caveat.
Purchases are only available for existing Magic Key owners. So, we're really talking about renewals here.
The three Magic Keys with their updated prices are:
Imagine Key — $449 (previously $399)
Enchant Key — $699 (previously $649)
Believe Key — $1,099 (previously $949)
You'll immediately notice that prices have increased $50-$150, depending on the tier. That's not the only thing Disney did, either.
Management eliminated the top tier and replaced it with something…more expensive but not as good.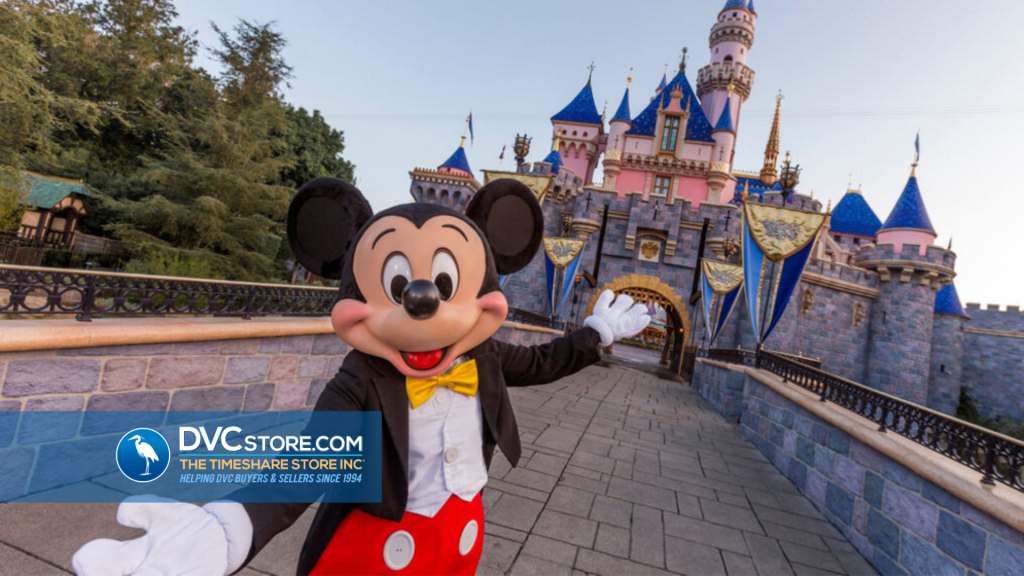 Say goodbye to the Dream Key! In its place, I'd like to introduce you to the Inspire Key. It's a lot like the Dream Key, but it costs $1,599.
Also, the Inspire Key comes with blockout dates at Christmas. So, Disneyland fans must pay extra to spend the holidays at the Happiest Place on Earth.
That's true even if they own the best annual pass at Disneyland. So, as you might imagine, Disney fans acted none-too-pleased about the announcement.
Still, most of them were relieved that they could renew their annual passes. Even the Dream Key costs the equivalent of, at most, 16 individual park visits. So, it's still a good deal, just less of one than we've had in the past.
Disney and DVC Updates
I've got a few other updates to share this month. First, Disney's BoardWalk has added a new restaurant.
You may recall that the BoardWalk Bakery closed a while ago. Its replacement, BoardWalk Deli, has finally debuted to glowing praise.
You can think of this place as BoardWalk Bakery's sweets combined with the subs at Earl of Sandwich. Yes, it's technically a sandwich shop now, but the baked goods are just as good as ever!
For those of you planning January trips to Walt Disney World, please be aware of some scheduled maintenance.
The Disney Skyliner will undergo refurbishment from January 22nd-29th. So, this could impact your travel strategy, especially if you're staying at Disney's Riviera Resort.
For that matter, the annual maintenance will affect guests at Disney's Beach Club Villas and Disney's BoardWalk Villas. As a result, you'll need to make other transportation plans for these dates.
While we're discussing DVC resorts, I should inform you of some bad news. H2O+ has discontinued its line of skincare products. It's effectively dead as a brand.
I know that many DVC members are passionate about this stuff, and I can relate. My family probably has at least 15 bottles of H2O+ sitting in bathroom cabinets.
Still, I'm confident that Disney will discover another brand of shampoo/soap/lotion that we like (almost) as much as H2O+.
Finally, Disney reported staggering numbers during its recent quarterly earnings report. Park attendance has nearly returned to 2019 standards.
More impressively, per capita guest spending has increased dramatically since then. Part of that stems from Disney Genie+ sales.
Executives reported that more than half of all Walt Disney World guests buy Disney Genie+ during a visit! So, you might want to consider it as well. Otherwise, you're falling behind.