What to Expect When Staying at Vero Beach
The Disney Vacation Club originally opened under the philosophy that Disney would add resorts at tourist spots around the world.
Those plans fizzled when Disney repeatedly encountered resistance to planned developments. Ultimately, only three DVC properties were built beyond the theme park towns of Anaheim and Orlando.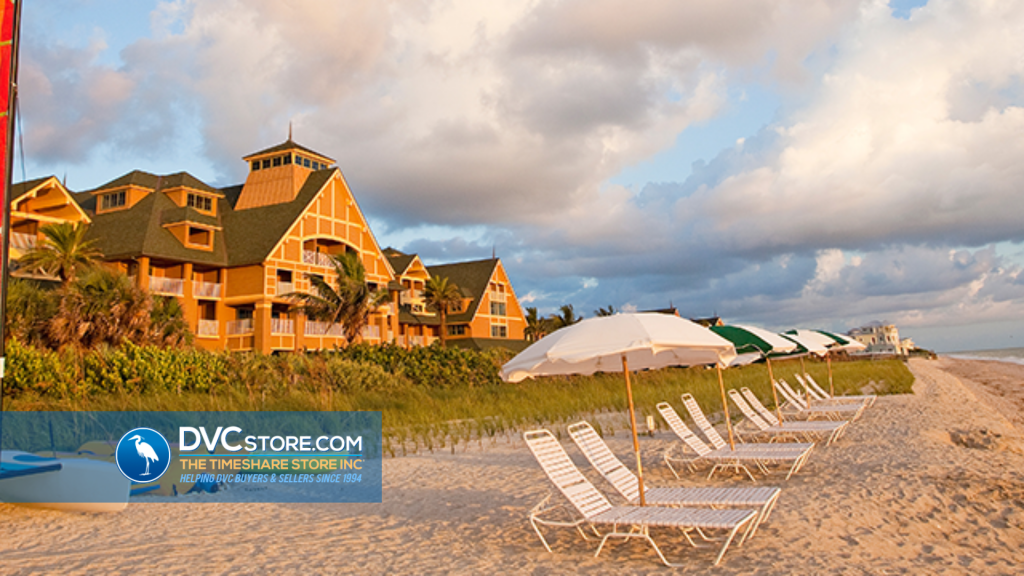 For many Walt Disney World fans, Disney's Vero Beach Resort is the best of these three, as it allows for a combination beach/Disney vacation.
Here's what you should expect when staying at Vero Beach.
Arriving at Vero Beach
How you reach Vero Beach is entirely up to you. Unfortunately, Disney doesn't offer shuttle service to/from the Walt Disney World campus.
Those of you who do fly into town may choose Vero Beach Regional Airport, but I suspect the odds of that are low. It's a very small airport with few flights.
You're more likely to use Melbourne, Palm Beach International, or even Orlando International Airport.
Those airports are somewhere in the 30-80 mile range from the resort. So, you may determine the easiest solution is to drive.
That's a beneficial strategy since you'll probably leave the resort to drive around the Treasure Coast area. It's rich with beaches, museums, and tourist trap entertainment.
I highly recommend that you research the best beaches in and around Vero Beach. The Visit Florida website is an invaluable resource.
Realistically, you can drive up and down the Florida coast as much as you like during your visit. It's fun to do and comes with breathtaking scenery.
Once you reach the hotel lobby, you'll know you're at Disney. You won't even need anyone to tell you "welcome home" as the multi-floor space screams Disney with its ambiance and style.
Make sure to look up and examine the massive chandelier centerpiece hanging from the room!
Overall, this lobby functions as the heart and soul of the entire resort. You'll walk in and out of here tons during your visit!
If you're lucky, you may even stay in the lobby building. That's definitely possible!
Hanging Out at Vero Beach
The insular nature of this campus means that you're never far from anything you need.
In fact, the check-in desk resides only about 50 feet from the general store, Island Grove Packing Company. You'll also find the hotel spa close to here (and near an actual cannon).
Vero Beach is superior to Disney's Hilton Head Island Resort in one essential way. You'll find a Table Service restaurant at Vero Beach!
As the name implies, Wind & Waves serves seafood, but it also serves pizzas, steaks, and many other entrees.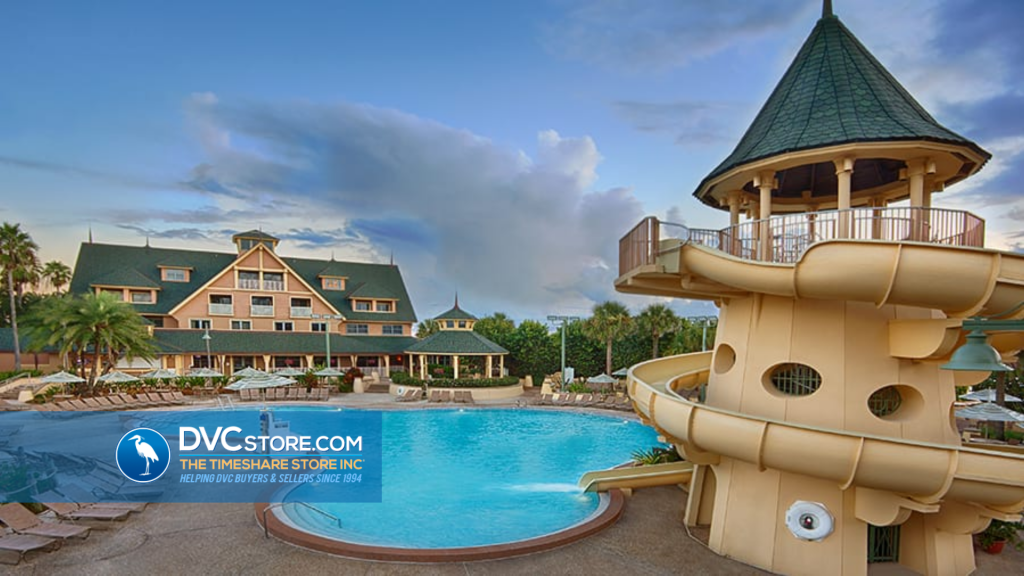 This same area features Wind & Waves Market. It's the grab-and-go counter service option for people seeking a lighter meal.
There are also two bars at the resort, one of which is at the pool. Speaking of which, the feature pool includes a 163-foot waterslide called The Pirate's Plunge. You'll also find a whirlpool and a children's play area here.
Beyond that, most of the amenities at Vero Beach fall under the heading of water sports. You can rent water/boating equipment at the hotel or several other places in the surrounding area.
Then again, you may prefer to grab a beach towel and sit by the water all day. As an FYI, you can rent lounge chairs and umbrellas here to prevent sunburn.
A unique amenity is Port Holes Miniature Golf, a nine-hole course on the resort campus! But note that it's not free for guests to play. So, ask about current pricing.
For loyal DVC fans of Vero Beach, one amenity towers above the rest, though. The resort resides on fertile nesting grounds for sea turtles.
So, many of the hotel's decorations play up this connection to tortoises. You'll also find the Tour de Turtles each summer. It's a celebration of turtle mating season.
Here's a Disney video from earlier in 2022:
This event is among the most unique at any Disney resort in the world! You should definitely visit at least once during the Tour de Turtles!
What's Close to Vero Beach
I'll answer this question in two different ways.
For many of you, I suspect the real question you're asking is how close Vero Beach is to Walt Disney World. The answer is roughly 100 miles.
You can probably reach your favorite theme park in two hours, even with bad traffic. So, yes, you can combine the two vacations.
Personally, I wouldn't recommend this strategy. Instead, I'd strongly suggest that you spend a few nights at Vero Beach and then head to a DVC resort at Walt Disney World for the rest of your trip.
Similarly, you could drive to Port Canaveral in about an hour. The distance is technically 48 miles, but the area around the shipyard comes with crazy levels of traffic.
Combining a Disney cruise with a Vero Beach stay is absolutely possible and, in fact, a clever strategy.
By the way, you may need to pay tolls while driving to either Port Canaveral or (especially) Walt Disney World. Florida's like that.
My other answer here is that Vero Beach is, you know, on the beach. So, most of what you'll find here is touristy by nature.
As mentioned, the Treasure Coast area contains plenty of shopping, dining, and entertainment options. You'll stay only a few minutes away from most of it.
What Else Should You Know about Vero Beach?
You may look at the points chart at Vero Beach and have questions. The resort lists both a hotel room and a standard studio.
Honestly, the difference between them isn't that significant, at least in terms of size. The Deluxe Inn Room covers 360 square feet, while the studio is slightly larger at 375 square feet.
Don't worry! You're not sacrificing a kitchenette by staying in the Deluxe Inn Room. In fact, you'll find one as soon as you enter the room.
The main difference comes from the room structure. With a Deluxe Inn Room, you're staying in a narrow, rectangular room. Here's a video:
Meanwhile, the studio looks like a Tetris piece when you studio the floor plan. The bathroom area juts out at an odd angle. It's unique in the DVC lineup. You won't even notice, though. Here's video proof:
Make sure to watch that second clip until you appreciate the size of the balcony area. You'll love that while you're at the beach!
Something important to understand is that you can book an Ocean View room type. However, these are only available with the Deluxe Inn Rooms, not the studios.
Those of you looking for space will admire the one- and two-bedroom villas. The "smaller" one covers 880 square feet and sleeps five. The two-bedroom expands to 1,255 square feet and sleeps up to eight plus a child in a crib.
Finally, when you want an unforgettable vacation with family and/or friends, you should aspire to book the three-bedroom Beach Cottage. It's exquisite:
When you stay here, you might not want to leave your room. Also, I love the turtle decorations!
Overall, the booking options at Vero Beach come with a wow factor. That's why so many DVC fans love the place.