In 2019, the Anaheim Convention Center hosted Disney's biannual event, the D23 Expo. At the time, nobody could have guessed that the world was about to shut down for two years.
The pandemic effectively scuttled many of the plans that came out of that D23. Now, we're thankfully past those dark days and ready to have fun again as Disney fans!
Here's a recap of everything significant Disney just announced during its D23 theme park panel.
The New Thanos Attraction
Perhaps the most significant attraction update involved Avengers Campus at Disney California Adventure.
Currently, this park hosts two attractions, neither of which is entirely new.
Guardians of the Galaxy – Mission: BREAKOUT! and WEBSLINGERS: A Spider-Man Adventure utilize technology from Twilight Zone Tower of Terror and Buzz Lightyear's Astro Blasters.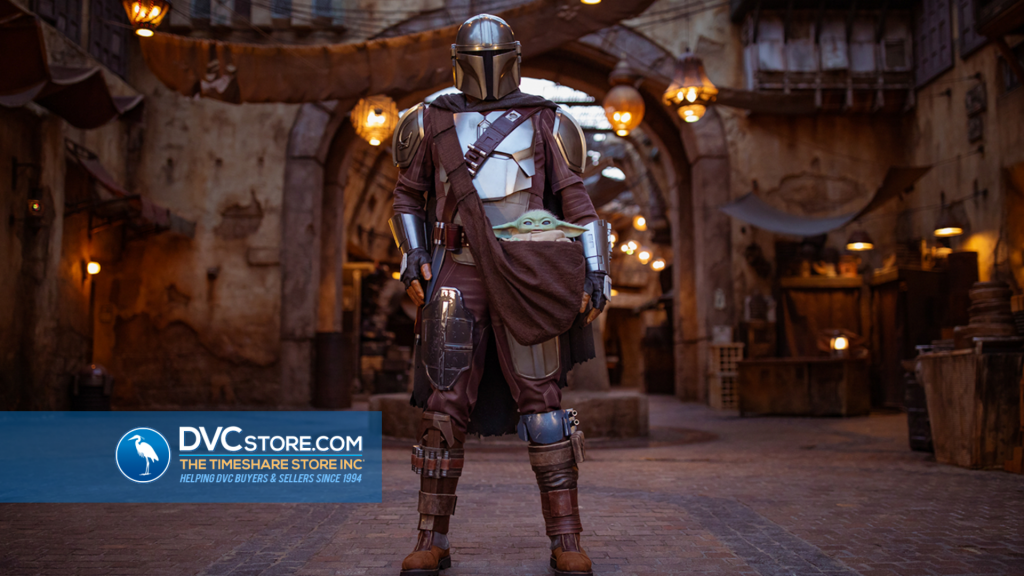 So, some fans have expressed frustration over the lack of new attraction concepts here. Well, Disney just quieted those folks by announcing something massive.
Avengers Campus will add an MCU multiverse ride that draws on Marvel Avengers from everywhere, ala What If…? on Disney+.
Park guests will need that firepower if they are to defeat the villain in this story. It's King Thanos!
This character comes from a universe where Thanos beat the Avengers and became supreme ruler. He even has a crown to show for it.
Disney posted a roadmap for all its upcoming new attractions and amenities. You can examine it here:
Since the King Thanos ride isn't listed, it presumably won't arrive until at least 2025.
Disney also announced two exciting character greetings, one of which will occur at Avengers Campus.
Imagineers have constructed an absolutely enormous Hulk outfit as part of the Project Exo initiative. It's a gigantic Audio-Animatronic Hulk in a spacesuit. You'll find this thing at DCA starting next week!
The other character greeting will take place at Star Wars: Galaxy's Edge. Disney recently announced that it wouldn't worry about canon here.
This decision liberated park officials to bring in characters from all Star Wars timelines…including The Mandalorian!
Yes, you can meet the star of the blockbuster Disney+ series. But, more importantly, you can meet his friend, Baby Yoda!
Galaxy's Edge is about to get that much more crowded, my friends. The Mandalorian and Grogu will arrive in mid-November. It's a Disneyland exclusive for now, though.
The Story for Tiana's Bayou Adventure
Notably, Disney devoted the most time to Tiana's Bayou Adventure, the upcoming re-theming of Splash Mountain.
The executives on stage confirmed that the ride would open in 2024. Miniatures of the new ride proved quite popular at the show, too.
Before I discuss the story, it's crucial that I remind you Splash Mountain will close in 2023. So, book your DVC trips now if you haven't already!
As for the Tiana ride, it takes place in the aftermath of The Princess and the Frog. The would-be chef has triumphed and thereby achieved her happily ever after.
Tiana's Bayou Adventure tells the story of the newly crowned queen of New Orleans cuisine. She's now a community leader who wants to throw a party.
However, Tiana notices that she doesn't possess all the ingredients for the highlight dish at this event. So, Tiana tracks down her trumpet-playing alligator friend, Louis.
Together, they venture to the bayou to find the ingredient that will make Tiana's dish the envy of New Orleans!
Changes in Nighttime Presentations
Magic Kingdom hosted Wishes from 2003 through 2017. We may not witness a nighttime presentation that runs that long ever again.
I say this because Disney just provided updates regarding the current exhibitions at Disneyland and Walt Disney World.
At Magic Kingdom, Disney Enchantment will end its run in March 2023. Soon afterward, Happily Ever After will make an unlikely comeback.
People had naturally speculated whether we'd ever watch this show again after it closed last September. Apparently, we will!
Of course, the speculation has shifted to Harmonious, which will apparently end its run next year.
Disney has confirmed that the World Showcase Lagoon will exhibit a new presentation called 100 Years of Wonder in 2023.
As a reminder, The Walt Disney Company turns 100 next year. So, the parks will offer many tributes to this significant milestone.
Similarly, you might have hoped that Tron Lightcycle Power Run would make its debut in 2022. I know I did.
Alas, Disney will hold off on the grand opening until the spring of 2023. So, sadly, we're only getting one new roller coaster at Walt Disney World in 2022.
Circling back to nighttime presentations, Disney California Adventure has announced a new show for 2023. It's World of Color I. While that might sound derivative, Disney promises it's unlike any version we've seen before.
At Disneyland Park, Wondrous Journeys will commemorate Disney's centennial. In addition, Disney indicated that it'll pay tribute to all 60 Disney animated movies to date!
By the way, Magic Kingdom fans will get one more centennial treat. The Hatbox Ghost will appear at the Haunted Mansion in Orlando for the first time ever!
More Disneyland Updates
So much is happening at Disneyland Resort that you may struggle to keep up with it all. As a reminder, Mickey's Toontown is currently closed.
D23 displayed scale models of the new version of this themed land. It's mostly the place you already know.
Imagineers will add some new play areas and have changed the names of a ride and two restaurants. There's nothing dramatic about the D23 announcements, though.
However, Disney specifically indicated that Mickey & Minnie's Runaway Railway at Disneyland will feature its own unique aspects. I like that choice and think Disney should always take this approach to copycat attractions.
We also learned the new name of the former Disney's Paradise Pier Hotel. It's Pixar Place Hotel! And that's not even the best part.
The San Francisco waterfront area at the park here, Pacific Wharf, will undergo a themed transformation. It'll become San Fransokyo!
That's the city that provides the setting for Big Hero Six. And yes, there will be a Baymax character greeting!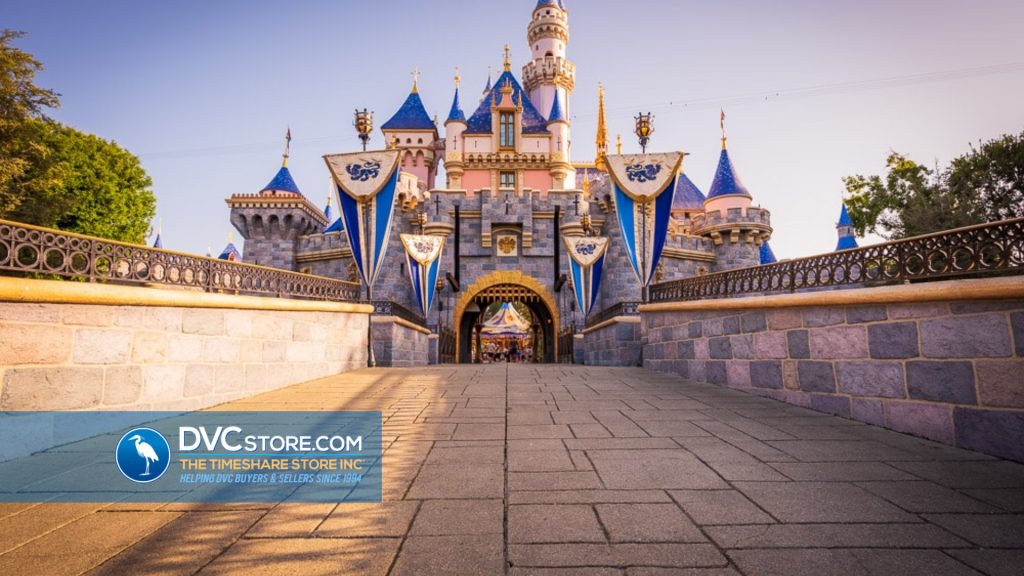 Meanwhile, Downtown Disney's current restructuring will lead to a dozen new/updated experiences.
Disney had previously suggested some restaurants coming to the area, both of which had a Southern California connection.
Now, another staple of this region, Porto's Bakery & Café, will open a Downtown Disney location as well.
Another renowned restaurant, Great Maple, will open a location on the first floor of Pixar Place Hotel and operate several other "food and beverage locations" here.
Disney is obviously catering to the locals, the people who visit Disneyland the most.
By the way, there's one other Disneyland restaurant update. New Orleans Square will fittingly add Tiana's Palace next year!
One Last Thing…
The parks panel didn't end after Disney had confirmed all its upcoming attractions and amenities.
Instead, Walt Disney Studios Chief Content Officer Jennifer Lee, the woman who made Frozen, took the stage.
She was joined by the Imagineer who served as creative director for New Fantasyland at Magic Kingdom.
The two of them discussed plans that Disney has in place for upcoming expansions and re-themes.
However, these projects aren't 100 percent certain to happen. So, please take these updates with a grain of salt.
After all, we're still awaiting the PLAY! pavilion and Reflections: A Disney Lakeside Lodge, and Disney swore at a previous D23 event that they would happen.
Still, Disney fans can't help but feel excited over these announcements.
At Disney's Animal Kingdom, Disney plans to replace DinoLand U.S.A. with either a Zootopia or Moana themed land or both!
Meanwhile, at Magic Kingdom, Disney is looking on the other side of Big Thunder Mountain Railroad and planning the future.
The panelists suggest that themed lands based on Coco and Encanto are in the offing. Somehow, that's not the most thrilling part, though.
Disney is also considering a themed land or an entire theme park based on Disney Villains!!!
Will these things happen? Nobody knows for sure yet.
Still, the fact that the plans are advanced enough for Disney to talk about them publicly is an excellent sign.
Okay, that's all the D23 theme park news. So which story is your favorite? It's King Thanos, right?