My son is turning 3 in November which means that my family now needs DVC rooms that sleep 5. We have been used to staying in any DVC accommodation that sleeps 4 because a child under 3 does not count towards total room occupancy. Now, I have had to change the way I have used my DVC membership since I purchased my first contract over 11 years ago. I now pay attention to room occupancy. Room Occupancy is set by Disney in accordance with the law and fire code. Never try to sneak an extra person into your room. Not only could you get kicked out of the resort but it is a safety issue.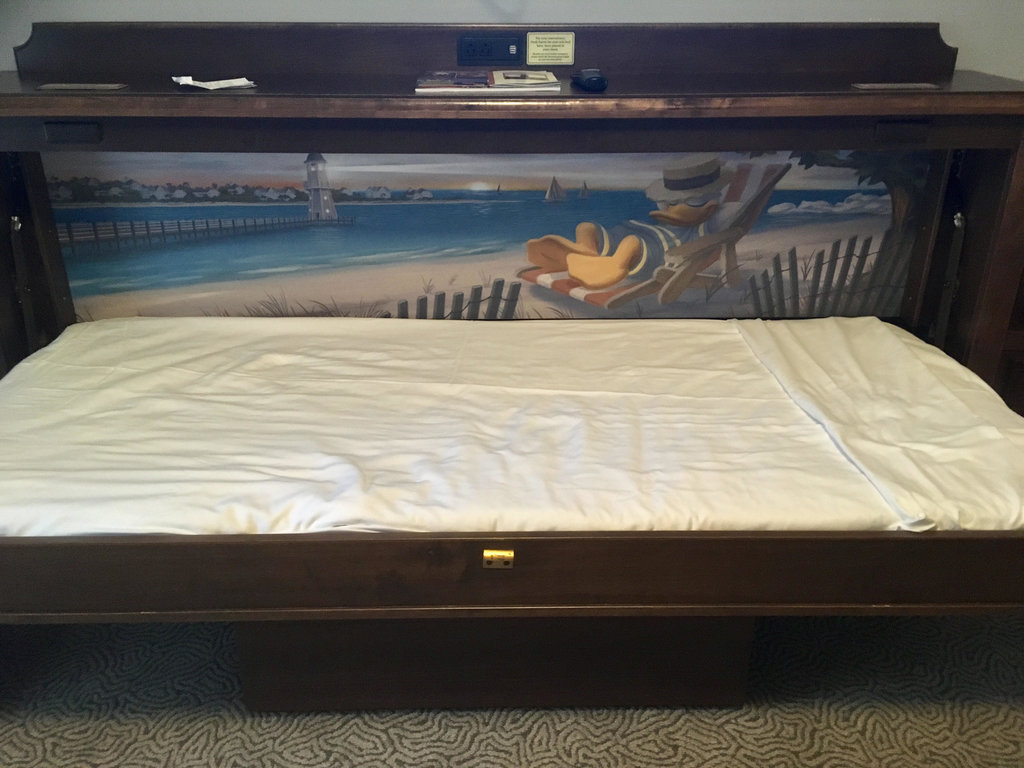 What DVC rooms sleep 5?
Before, if I wanted to add a night at the end of a trip or the beginning, I could just take whatever Studio was available. Studios at Animal Kingdom Lodge, Bay Lake Tower, Old Key West, Saratoga Springs, and Copper Creek all only sleep 4. That takes away a lot of inventory from my searches including the largest DVC resorts; Saratoga Springs and Animal Kingdom Villas. Now I am limited to studios at Grand Floridian, Beach Club, Boardwalk, Boulder Ridge, Polynesian, and Riviera.
When I am planning our week or longer trips, we like to stay in 1-bedrooms for the amenities that you do not get in a studio. We are now unable to stay in AKL-Value and Copper Creek 1-bedrooms. If we decide to stay at Saratoga Springs (SSR), Boardwalk Villas, Boulder Ridge Villas, or Beach Club Villas, we have to bring our own bedding for the 5th person. SSR is currently remodeling the 1-bedrooms to now include a twin murphy bed but not all the 1-bedrooms are done yet. This adds another wrinkle to my planning since I may not be able to bring an air mattress or additional bedding. My 1-bedroom options where I do not have to bring bedding is now limited to Animal Kingdom Lodge, Bay Lake Tower, Old Key West, Grand Floridian Villas, and Riviera.
My family enjoys Hilton Head Island and Vero Beach. We especially enjoy the Inn Rooms at Vero Beach, which we can no longer stay in since the occupancy is 4. The studios at both resorts also have the room occupancy of 4. We have yet to make it to Aulani or Grand Californian Villas but when we do we can only book the 1-bedrooms.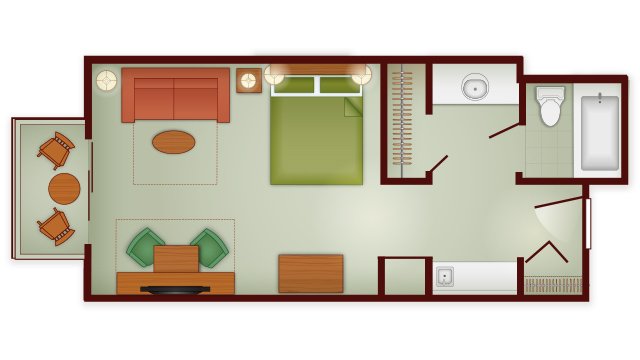 What have I learned about booking rooms that sleep 5?
Availability at the studios and 1-bedrooms that sleep 5 is tough. The resorts that have these rooms tend to be where you need the 11 month home resort booking window. Both of my home resorts (AKL and SSR) do not have studios that sleep 5. The rooms that sleep 5 also tend to be more points per night, which makes sense since they sleep more people. Grand Floridian Villas, Polynesian Villas, and Riviera are the highest points per night studios. Grand Floridian Villas and Riviera are also the highest points per night 1-bedrooms. Since I can only book 1-bedrooms at my home resort, it is more points than I was planning on using per trip when I originally purchased my contracts. When I purchased my first contract, I did not have any children so the thought of room occupancy and desiring the 1-bedroom accommodations honestly did not cross my mind. I also did not think availability at the 7-month mark was going to be hard, which makes the home resort so important. Since I have limited choices of studio and 1-bedrooms that sleep 5, booking right at the 11 month or right at the 7 month booking windows are important. I have found better availability with 2-bedrooms. However, it costs more points per night which may cause you to plan a shorter vacation or travel less often.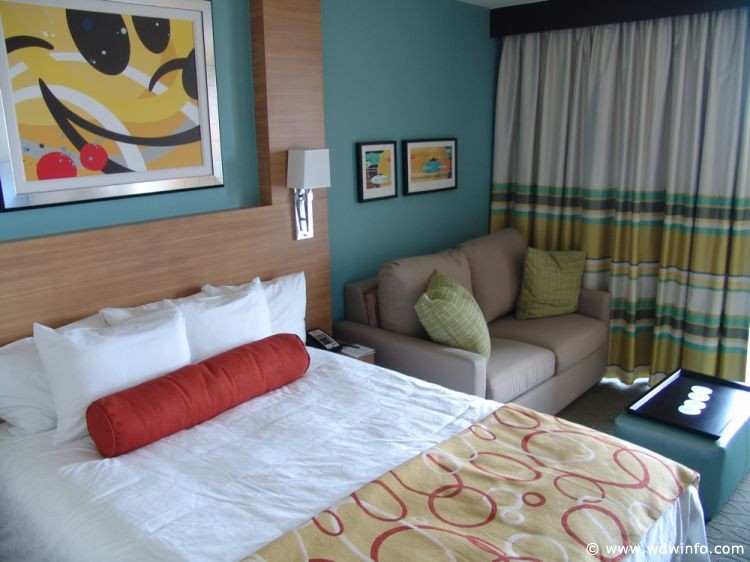 What are my suggestions for a family of 5 who is looking into purchasing DVC?
If you are looking to buy your first contract with DVC as a family of 5, I would suggest buying enough points to stay in a 1-bedroom with a home resort that does have the option of a studio that sleeps 5. If you plan on not staying at your home resort every trip, then plan on booking right at the 7 month mark with a back-up plan if you do not get your desired room. Planning a last minute DVC trip for a family of 5 is very difficult unless you plan on staying in a 2-bedroom which has better availability.