The Benefits of a Small Add-on Contract
Timothy and I just purchased our first DVC contract for the BoardWalk Villas in the spring of 2019, but add-on-itis hit us early. By the fall, we were already thinking of adding on a small contract of 50 to 75 points. Here are some of the reasons why we went for a small add-on contract:
More Points For a Few More Nights
Now that we are DVC members, Timothy and I are hooked on our Disney trips. I've been a lifelong Walt Disney World fan, but I was never able to go this often before DVC. After going on two DVC trips in less than six months and booking three more trips for 2020, we soon realized that it's very easy to go through our points. Having another 50 to 75 points would allow us to travel to Walt Disney World about every three to four months.
Reasonable Maintenance Fees
The one downside to having more points is that this also means paying more in maintenance fees. However, a small contract allows us to add points without raising our maintenance fees too much.
A Different Expiration Date
We love the BoardWalk Villas, but one downside to having it as our home resort is that the contract ends in 2042. At that point, Timothy and I will only be in our 50s and will likely still want to travel to Walt Disney World. By adding a second contract, we could get a different home resort with a later expiration date. When considering an add-on contract, we looked into resorts like Bay Lake Tower, Villas at the Grand Floridian, Copper Creek, Animal Kingdom Lodge, and Saratoga Springs since they each had a later contract expiration date.
Location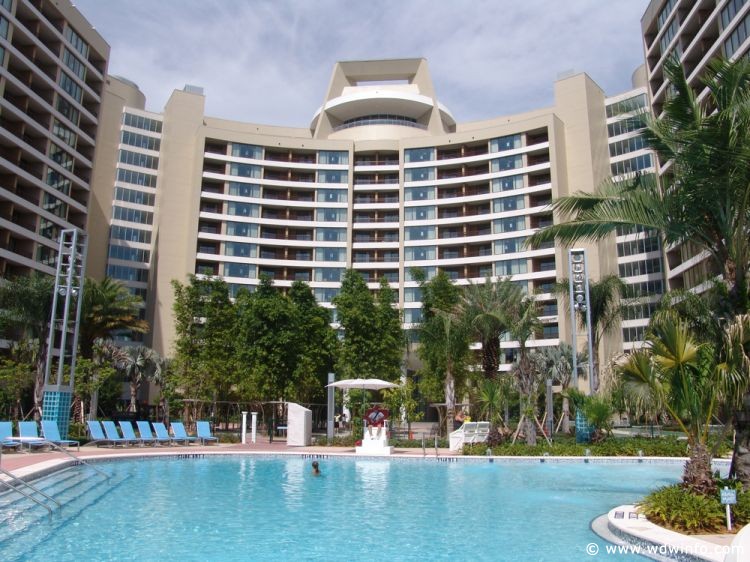 With the BoardWalk Villas, we are already walking distance from Epcot and Hollywood Studios, so we thought it would be nice to pick a second home resort that is close to the Magic Kingdom, our other favorite park. That got us thinking about the Villas at the Grand Floridian, Copper Creek, and Bay Lake Tower. While the Villas at the Grand Floridian has the monorail, and Copper Creek has the ferry boat, Bay Lake Tower had the most enticing location to us since it was walking distance from the Magic Kingdom.
Split Stays
Having a small contract at a different home resort gives us the opportunity to have the 11-month booking advantage at two resorts. This means that it would be easy for us to create split-stay vacations in which we stay at the BoardWalk Villas for the Epcot/Hollywood Studios part of the trip and have a couple of nights at Bay Lake Tower for our Magic Kingdom days.
Ability to Bank or Borrow
If we don't want a split stay, we can also bank or borrow points so that we have enough points for a full Bay Lake Tower trip. This way, we can alternate between trips at the BoardWalk Villas and trips at Bay Lake Tower.
We are so excited to now have Bay Lake Tower as our other home resort! Have any of you added on a small contract? If so, where, and what do you like best about having it?