DVC Changes During the Pandemic
Any Changes with the Disney Vacation Club During the Pandemic?
March 11th, 2020 will always work as a "where were you that night?" kind of moment in society.
On that day, the National Basketball Association shut down its league due to a COVID-19 outbreak among players.
Soon afterward, married celebrities Tom Hanks and Rita Wilson confirmed that they had contracted COVID, making the moment all too real for everyone.
The world undeniably feels a bit different now that we're on the other side of the pandemic, with vaccinations readily available and half the American population immunized.
Thankfully, we can focus a bit more on the other, more relaxing thoughts like our Disney Vacation Club memberships and future Disney vacations.
Has anything changed with your DVC contract and membership during the pandemic? Let's talk it through…
The Value of Your DVC Contract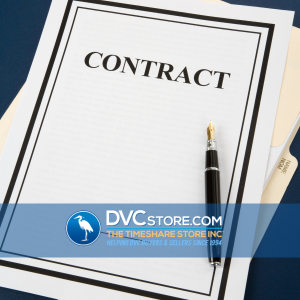 The most significant aspect of this conversation centers on the value of your membership.
You purchased a real estate interest, after all. You're right to wonder whether you've lost ground during the pandemic.
However, this conversation comes with a second side. Perhaps the most unexpected business development during the pandemic stemmed from lifestyle changes.
COVID-19 normalized working from home as a viable option. For the first time, many employees had a choice in where they could live. They no longer had to worry about a commute.
As such, real estate went somewhat crazy in the United States, perhaps best summarized by this recent Orlando Sentinel article.
Yes, buying a home has proven so difficult recently due to supply issues that some people have just given up.
Home purchases obviously work quite differently than vacation ownership interests. Still, this part of the conversation reflects that real estate has defied logic lately.
Your Contract Increased!
Using the Wayback Machine to look at old prices. we rewound the clock to August of 2019, with prices that you can compare here.
Two years ago, 160-point contracts at Disney's Animal Kingdom Villas were selling for $117 per point. Today, the same listing price is in the $140s, most recently $142 per point.
You might think it's cherry-picking, which is why they're provided links. It is strongly encouraged that you research this a bit on your own.
Here is some data on 200-point contracts if you just want the basics:
Aulani — $100 per point then, $126 per point now
Bay Lake Tower — $154 then, $176 now
Beach Club — $148 then, $160 now
BoardWalk — $140 then, $148 now
Boulder Ridge — $97 then, $129 now
Copper Creek — $160 then, $168 now
Grand Californian — $200 then, $308 now
Grand Floridian – none listed then, $190 now
Hilton Head — $77 then, $83 now
Old Key West — $94 then, $120 now
Polynesian — $148 then, $190 now
Saratoga Springs — $100 then, $127 now
Vero Beach $65 then, $80 now
Again, you're welcome to make similar comparisons. However, the conclusion here is unmistakable. When reviewing DVC changes, virtually all DVC contracts increased in value over the past two years!
DVC Changes Bring Decisions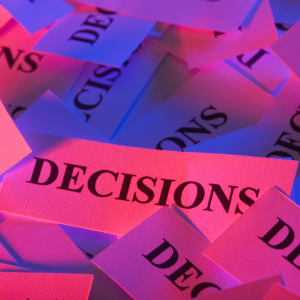 One of the oddities about working from home is that people spent less money on car maintenance, gasoline, and office-based incidental expenses like takeout.
So, those employees fortunate enough to keep their jobs during the pandemic suddenly discovered they had more disposable income.
Some of them spent that money to join the Disney Vacation Club, which we all know is wise.
"… it's a single data point, but my Old Key West contract has doubled in value since I bought it."
As such, those who aren't comfortable traveling currently, face an intriguing dilemma. You could stay in DVC and enjoy many more years of Disney Villa vacations.
On the other hand, right now represents one of the best times ever to cash out, thereby taking the money and running.
We're still more than 20 years away from the first contract expiration dates. Even so, you may not like the direction of Disney as we enter the era of Disney Genie+ and Lightning Lane.
That's a discussion for another day, though. The point today is that you have terrific options because your DVC contract HAS increased in value, possibly substantially.
Some Resort Amenities Are No Longer Free
Some other things have changed during the past 18 months. For starters, you no longer receive a complimentary MagicBand when you stay at a Disney resort.
Instead, you must buy one on your own, presuming that you don't prefer your smartphone. Thanks to My Disney Experience, you can do almost everything by phone now.
MagicBands start at $19.99 and cost as much as $34.99 for limited-edition versions. If you don't like a plain one, expect to pay at least $29.99.
Also, Disney will end Magical Express on New Year's Eve, 2021. So, starting on January 1st, you must figure out your own transportation plans to and from Orlando International Airport.
Mears Transportation Group has operated the tour buses that you've used for Magical Express. The company will continue this service in 2022.
The difference is that you'll pay for it instead of Disney. Called Mears Connect, this service comes in two forms: Standard and Premium.
Standard works like you've always known, as you'll wait for the bus to fill up. Then, it'll perform multiple stops at various Disney resorts.
You can pay $16 per adult one way for that. Premium costs $200 round-trip for a party of up to four guests. You must book a round-trip by the way.
With this service, you'll depart the airport immediately and go directly to your destination. So, it's faster, albeit at a hefty price tag.
Some New Amenities Are Coming Soon!
On the plus side, Disney resort guests will receive Early Park Entry starting this Fall. However, that's not quite the same as the previous Extra Magic Hours.
Still, DVC members can ride something before the crowds enter various Disney parks.
Also, Disney will add Extended Evening Hours starting on Monday, October 4th.
On that date, you will get to stay in Magic Kingdom for two hours after it has closed to the general public!
That's like a mini-Disney After Hours event for free! Best of all, this option is only available to guests staying in Disney Deluxe Resorts and Villas.
So, DVC members won't fight the hoi polloi during these two-hour windows.
The official park calendar indicates that Disney will offer the amenity at Magic Kingdom on Mondays, followed by EPCOT on Wednesdays, at least in October. So, plan your park itineraries accordingly!
Customer Service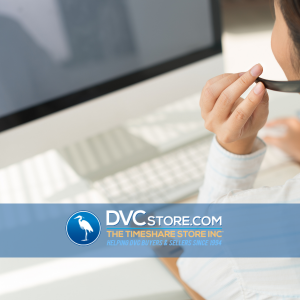 I don't like to dwell on the negative, but I'd be remiss if I didn't say something about this topic.
As you probably know, Disney laid off 32,000 employees in 2020, which just plain sucked for everybody. Disney cast members are the best and deserved a better fate.
Even though the company has stated it'll have a full complement of employees again by the end of 2021, it remains short-staffed.
One of the most egregious issues involves DVC's online customer service and phone support.
During the pandemic, getting a live agent has often felt like winning the lottery. Members have waited on the phone for hours and STILL never gotten through to Disney.
The recorded phone dialogue suggests that people use online customer service through the website or, preferably, My Disney Experience. But, unfortunately, that…hasn't worked well, either.
Disney also recently took the entire DVC system down for three days' maintenance. I'd hoped that would address some of the issues. Early results aren't great, though.
So, the high standard of Disney customer service we've all come to expect isn't quite there right now.
I remain hopeful that this situation is only a temporary one rather than a permanent cost-cutting strategy.