DVC News for September 2021
A lot can change in a month. With the Disney Vacation Club, that's particularly true.
Recent Disney theme park news has included several bombshell announcements, and we're here to discuss them.
Here's all the DVC News you need for September of 2021.
Disney Genie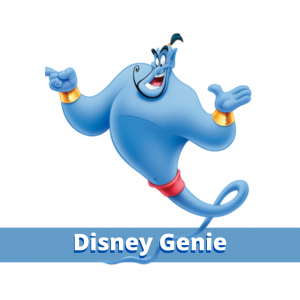 The first several sections of this feature will all receive standalone articles soon. That tells you everything you need to know about their significance.
Let's begin with the one that you'll use the most, which is Disney Genie. Over the years, inexperienced Disney fans have faced the same dilemma.
A first-time Disney guest often feels overwhelmed in the face of a Walt Disney World or Disneyland visit.
The IT department created Disneyland and My Disney Experience apps to address this problem. Those products are only a half-measure, though.
Now, Disney is ready to fix the matter once and for all with Disney Genie, a new virtual assistant (AI) that will work within those two apps.
First announced at D23 2019, Disney Genie will ostensibly help all guests, not just newbies, by maximizing park efficiency.
Let's say that you want to visit Space Mountain, Big Thunder Mountain Railroad, and Jungle Cruise during your Magic Kingdom Day.
By now, as a DVC member, you know the best paths to take, but not everyone does.
Even with all your veteran know-how, you might not be aware of park behavior on the day you're visiting. After all, Disney's different each day.
With Disney Genie, you'll know the best order to approach those three attractions. In addition, the AI will suggest when crowds are smaller than usual.
You can use this information to plan your trips to Adventureland, Frontierland, and Tomorrowland.
Disney Genie will also suggest nearby restaurants that have open tables. It'll build entire itineraries for a park visit as well.
More impressively, you can reconfigure your itinerary on the fly if you run behind or decide you want to do something else.
Think of Disney Genie as possessing all the information possible about Disney theme parks. It's like Alexa, only it's specifically for Disney vacations.
Lightning Lane and Disney Genie+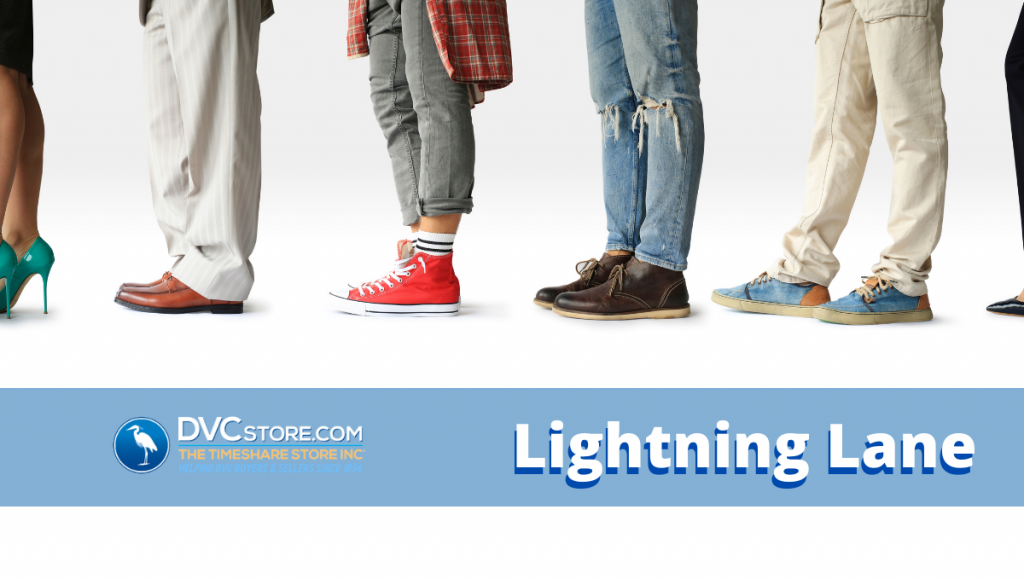 Disney simultaneously announced the launches of Disney Genie+ and Lightning Lane, which has led to plenty of confusion about all three services.
Disney Genie is an all-knowing park resource. It's free to use and your new best friend during a park visit.
Disney Genie+ is something else. Previously, we called it FastPass+ or MaxPass. Yes, Walt Disney World has eliminated free FastPasses as a thing.
Now, guests must pay $15 per person per day to utilize Disney Genie+ or $20 per person per day if they're at Disneyland.
In that way, Disney Genie+ mirrors MaxPass, the paid FastPass system previously in place at Disneyland.
That's also why Anaheim Park will charge more. Guests were already paying for MaxPass. So, Disney left everything as it was.
At Walt Disney World, the company hopes that the lower price will entice more guests.
Park officials chose to kill MaxPass and rename it Disney Genie+ so that its American parks shared the same name for the new line queue system.
Believe it or not, that's not the most confusing aspect. These shorter attraction queues, the ones we'd called FastPass lines, are now Lightning Lanes.
Unfortunately, Lightning Lane has twin meanings as well. First, the Lightning Lane is the shorter line, the old FastPass entrance.
However, Lightning Lane is also a new and different service. Disney executives know that E-ticket attractions carry the most demand.
We saw with Star Wars: Rise of the Resistance that demand vastly surpassed supply, leading to the introduction of Boarding Groups.
Disney wants to monetize this demand. With Lightning Lane, you can pay a set fee – probably $10-$20 – to ride something.
The positive is that you're always guaranteed to ride two such attractions per day. The negative is that you're paying for them.
About Annual Passes
Disneyland and Walt Disney World have also restored annual pass options.
At Disneyland, the program has switched to a new name, Magic Key. This new brand still represents the annual pass concept, only modernized.
Well, that's how park officials are describing it. But, in truth, Disneyland seeks to solve a longstanding issue with the disparity in park visits.
Anaheim area locals have slurped up too many Park Passes, preventing out-of-state customers from visiting as much. Disney makes a lot more money from them.
So, the new annual pass program limits the number of Park Passes that a guest may hold unless they have a hotel reservation.
Even the most expensive Magic Key, the Dream Key, maxes out at six simultaneous Park Passes.
The positive of the Dream Key is that guests face no blockout dates, albeit at the cost of $1,399 plus tax. So yes, the price has gone up.
On the plus side, Dream Key owners receive up to 20 percent off merchandise, 15 percent off dining, and free standard parking.
The second-best tier is the Believe Key, which costs $949 plus tax. For that money, you can book up to five Park Passes and get a 10 percent food and merchandise discount.
The other two options, Imagine Key and Enchant Key, are only available to California residents.
If you're interested in either one and qualify to buy, they cost $399 and $649 per year plus tax.
The Walt Disney World Annual Passes
Walt Disney World took a slightly different approach by keeping the annual pass name. However, each of the four available ones comes with a unique name.
Florida residents are the only ones who can buy the Disney Pixie Dust Pass and Disney Pirate Pass. Those two are $399/$699 plus tax each.
DVC members and Florida residents may purchase the Disney Sorcerer Pass.
Yes, that means guests who live outside Florida and aren't in DVC may only buy the most expensive pass, the Disney Incredi-Pass.
The Disney Sorcerer Pass costs $899 plus tax and entitles guests to theme park access on most dates.
Disney has posted the annual pass park calendar. The current blockout dates are November 24th through November 27th and December 18th through the 31st.
We're talking about a caveat emptor situation here, though. Disney could change the blockout dates at any point.
With the Disney Sorcerer Pass, guests also receive up to five Park Passes, free theme park parking, and a discount of up to 20 percent on food and merchandise.
The Incredi-Pass removes all blockout dates, albeit at a stiff price of $1,299 plus tax.
I'll go into detail about this in the next article. The other essential point, for now, is that you can pay monthly.
You'll make a down payment of $205. The rest varies depending on the level of pass you purchase.
Please note that PhotoPass is no longer a part of the standard annual pass. However, you can purchase it for $99. The same is true for the Water Park and Sports option.
Early Theme Park Entry and Extended Evening Hours
Disney also revealed details about the new amenities. Early Theme Park Entry and Extended Evening Hours will debut this Fall.
Early Theme Park Entry starts on October 1st, giving guests at official Disney resorts a chance to enter the parks 30 minutes early for the 50th-anniversary party.
Disney has posted a complete list of participating attractions. Suffice to say that this group will make you happy.
If you click the link, you'll notice almost all Disney attractions with the longest average wait times.
The significant exceptions are the two newest rides, Remy's Ratatouille Adventure and Star Wars: Rise of the Resistance.
Also, some favorites like Haunted Mansion and Pirates of the Caribbean don't make the cut. However, they'll open 30 minutes later. So, it's not a big deal.
Seasoned pros will know how to maximize Early Theme Park Entry to check an attraction off the list anyway.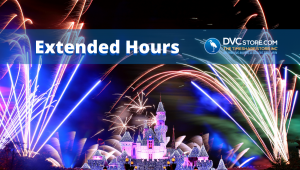 The superior benefit is Extended Evening Hours, which are only available to guests staying at Deluxe Disney resorts and villas.
Yes, that includes DVC properties! So, we're among the lucky few who can stay at the park for two hours past closing.
Disney has also posted dates for this amenity, which will begin on October 4th. Thus far, the only two participating theme parks are EPCOT and Magic Kingdom.
Still, you can do a LOT in two hours. It's like Moonlight Magic every Monday and Wednesday!
I realize this is all a lot to take in. So, check back as we dive deeper into the specifics of each new amenity coming to Disney theme parks!