DVC is Coming to Fort Wilderness…..
The Disney Vacation Club just announced its 17th resort, and you'll love the location!
Yes, for the first time ever, DVC will add a presence at Disney's Fort Wilderness Resort & Campground.
Here's everything we know about the next DVC addition, which will arrive sooner than you may think.
The Location and Name
You already know the location of the new property, as you've probably visited and maybe even stayed there.
The new name, which I'm hoping Disney eventually abbreviates, is The Cabins at Disney's Fort Wilderness Resort – A Disney Vacation Club Resort.
Yes, that's a mouthful, but you may not have noticed due to your glee.
Friends, DVC is rebooting 400 existing Cabins at Fort Wilderness into DVC properties! That's not even the best part, but we'll get to that in the next section.
For now, let's focus on the location. DVC fans are intimately familiar with Fort Wilderness due to its proximity to the two existing properties at Disney's Wilderness Lodge.
Many members have either accidentally or intentionally taken a Friendship Boat from Wilderness Lodge to Fort Wilderness.
When you're not paying attention to the boat flags, it's an easy mistake to make. Nobody cares if they arrive by accident, though.
DVC members know that the amenities at Fort Wilderness provide ceaseless entertainment.
Disney has built a dude ranch called Tri-Circle-D Ranch at Fort Wilderness. You can ride the ponies here or watch them frolic in their homes.
These are the same horses who appear at Magic Kingdom, but they live at the ranch.
Also, tourists adore the Hoop-Dee-Doo Musical Revue, a dinner show that has held court at Fort Wilderness since 1974.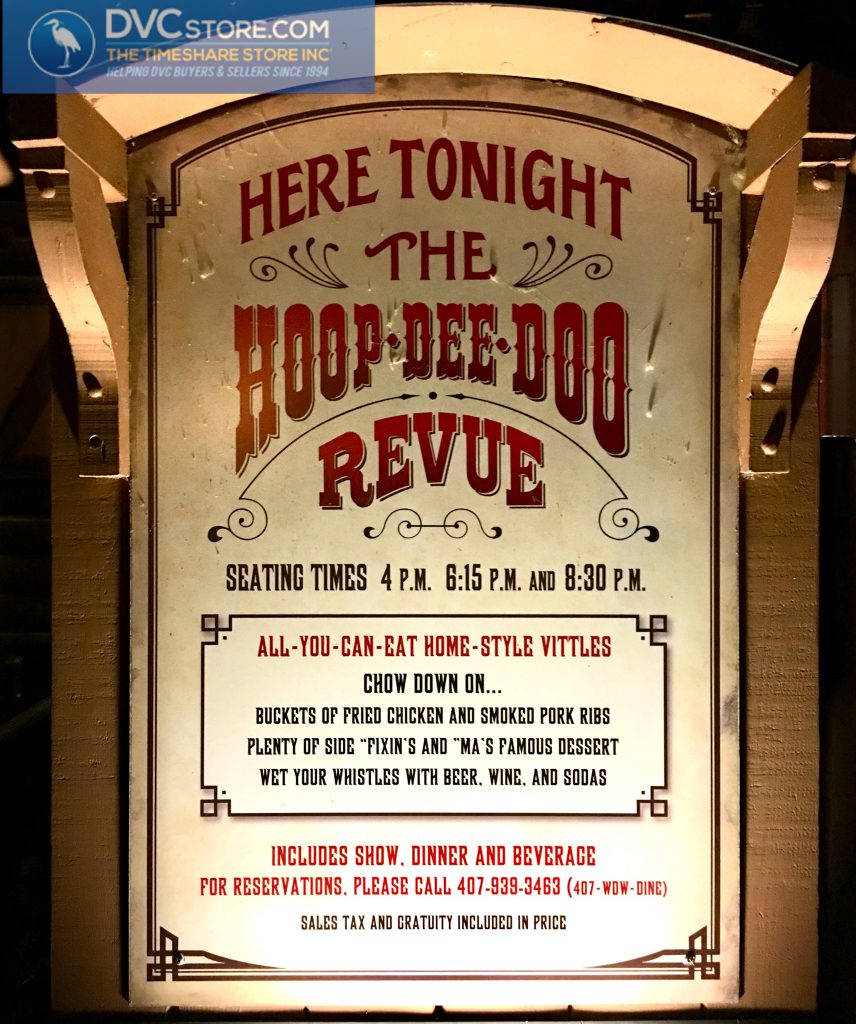 In fact, the history of Fort Wilderness rivals/surpasses anything in the DVC library save for Disney's Polynesian Village Resort and Bay Lake Tower.
About the DVC Change
First, let's talk about the date. Disney has suggested that The Cabins at Fort Wilderness will open in 2024.
Yes, that indicates a debut within the next 20 months. Obviously, you're wondering how that's possible.
The answer involves Disney's plan for the property. It's closer in style to what happened with the Grand Floridian last year than the plan for the Polynesian in 2024.
What I mean is that Disney is constructing an entirely new expansion tower from the ground up at the Polynesian.
Such buildings require time and full-fledged construction. You're starting from scratch.
At the Grand Floridian, Disney rethemed an existing building, the former Big Pine Key, into DVC Resort Studios.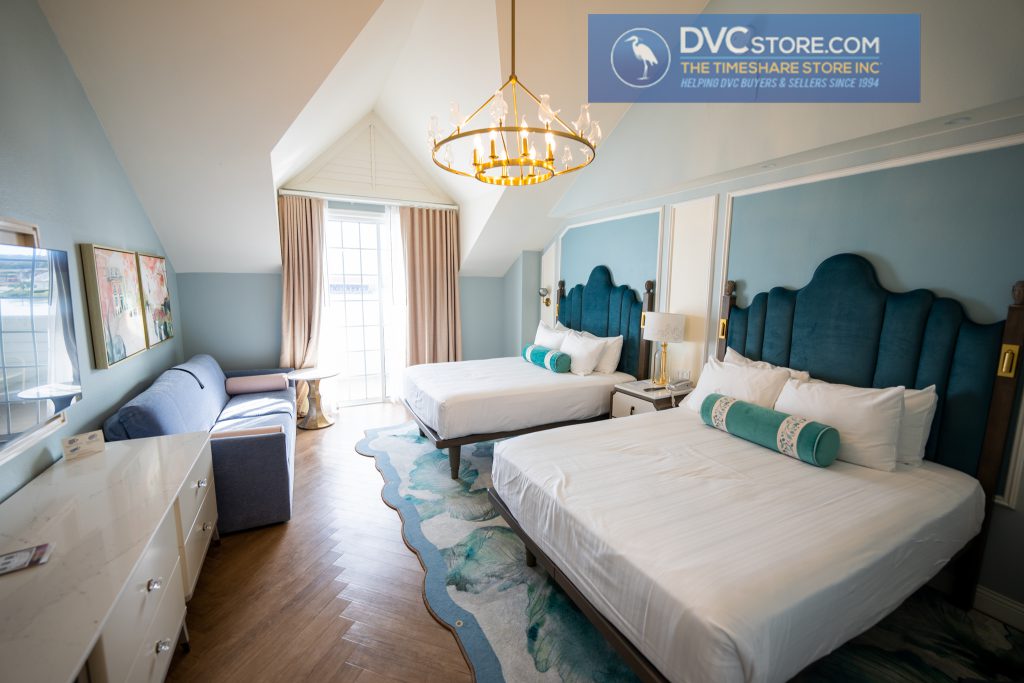 At Fort Wilderness, the project will require more work than at Grand Floridian, but the underlying idea is similar.
Disney intends to tear down 400 current Cabins. Then, DVC will build at least 350 new Cabins in the same space.
Right now, Disney has suggested 350 Cabins as its target, but it may be able to build more. They won't know until construction is well underway.
I say this because DVC fans expect nicer Cabins, which is a big ask. If you've ever spent time in a Fort Wilderness Cabin, you know that they're really nice.
Disney isn't settling, though. Instead, it's going to construct luxurious Cabins capable of hosting six (!) guests.
Each Cabin will come with a private bedroom and bathroom, along with a sitting patio for those who want to enjoy the rustic backdrop.
Perhaps the primary selling point here is none of these things, though. Each Cabin will come with a full-sized kitchen, not a kitchenette.
Also, pet owners, take note! Disney has promised some dog-friendly Cabins!!!
Currently, no DVC resorts allow pets. It's a seismic policy shift.
Coming Soon to Fort Wilderness
Disney has announced several other amenities that will arrive at Fort Wilderness around the same time as The Cabins, if not before then.
Just last week, Fort Wilderness "permanently closed" Trail's End Restaurant as a Table Service eatery.
A replacement redesign is underway, with recent reports suggesting a Quick Service restaurant with a food court style. That's not confirmed, though.
All we know for sure is that the restaurant will return this summer with a new look, menu, and possibly even name.
Similarly, Disney has promised expanded offerings coming to Crockett's Tavern as well.
DVC's announcement indicates that construction will include a new pool at The Cabins.
We don't know whether it'll be an expansive one for all resort guests or a quiet pool for DVC members yet, though.
DVC has also confirmed a lovely touch. A walking trail is coming to this area, allowing guests to roam the gorgeous Fort Wilderness campus.
This resort is among the most serene at Walt Disney World. Also, it notoriously hosts several delightful events for the RV crowd.
Of particular note is the Halloween golf cart parade. It has exploded in popularity over the past decade.
Meanwhile, Disney is modernizing the Cabins themselves "with an eye toward the environment, utilizing the footprint of the existing cabins and taking advantage of more energy-efficient features."
Each Cabin will use the footprint of the current iteration. Disney will update and modernize each one within the next 20 months.
DVC has described the new Cabins as "refreshed hideaways." Given all these comments, I think we can safely consider the Reflections DVC project dead.
Final Thoughts
Let's just focus on the basics of what Disney just announced.
The Cabins at Fort Wilderness will sleep six and accept dogs. It'll offer a full-sized kitchen as well.
So, Disney is definitely catering to the RV crowd or at least the ones whose RVs aren't big enough for a large family to sleep comfortably.
Meanwhile, other DVC members will adore the location and logistics of Fort Wilderness. It's only a boat ride away from Magic Kingdom, after all!
When you contemplate ownership in the Magic Kingdom area, Fort Wilderness will offer many of the same amenities as the Wilderness Lodge properties.
However, the ability to sleep more guests and bring your pets on vacation will put it over the top for many current/potential members.
This is a very exciting announcement, even though the name, The Cabins at Disney's Fort Wilderness Resort – A Disney Vacation Club Resort, is way too long.