Room Review Animal Kingdom Villas Studio
Disney Vacation Club members know that all the participating resorts embody Disney's finest.
Still, some properties stand out from the crowd due to their splendid amenities, and we all know the reason at Disney's Animal Kingdom Villas.
This family-friendly DVC resort allows members to interact with many different animals in their natural habitats. It's the magic of Disney encapsulated at a single hotel.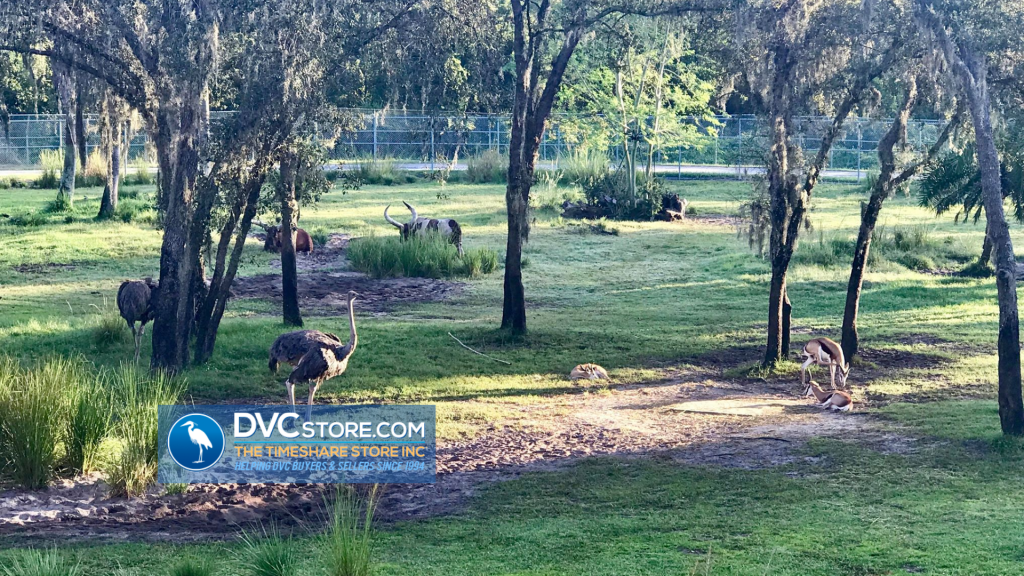 Do the rooms match the ambiance of the hotel grounds? Here's a review of a studio at Animal Kingdom Villas.
About Staying at Animal Kingdom Villas
You'll enjoy your choice of two different hotels when you stay here. Jambo House came first, which makes Kidani Village the newer but also smaller facility.
You'll notice the difference in scale when you walk through the hotel lobbies. Jambo House rivals Disney's Wilderness Lodge with the size and structure of its lobby.
That's not coincidental, as the same architect, the late Peter Dominick, designed both.
Kidani Village's lobby is nowhere near as big, which works in its favor as a more intimate locale.
One of the greatest schisms among DVC members is which hotel here is superior. That misses the point, though. They're both phenomenal!
Even better, your DVC contract entitles you to book either one as your Home Resort!
In terms of location, Animal Kingdom Villas works best when you're spending most of your time at Disney's Animal Kingdom.
The transportation here will take you to any of Disney's other three parks in 15 minutes or less, but you'll reach Animal Kingdom in five minutes or so.
Still, the convenient access to Pandora – The World of Avatar isn't the strongest selling point about staying at this hotel.
The Reason to Stay at Animal Kingdom Villas
Imagineers have carefully cultivated a mini-Animal Kingdom at the nearby hotels.
When you stay here, you'll encounter gazelles, giraffes, ostriches, and roughly a dozen other species.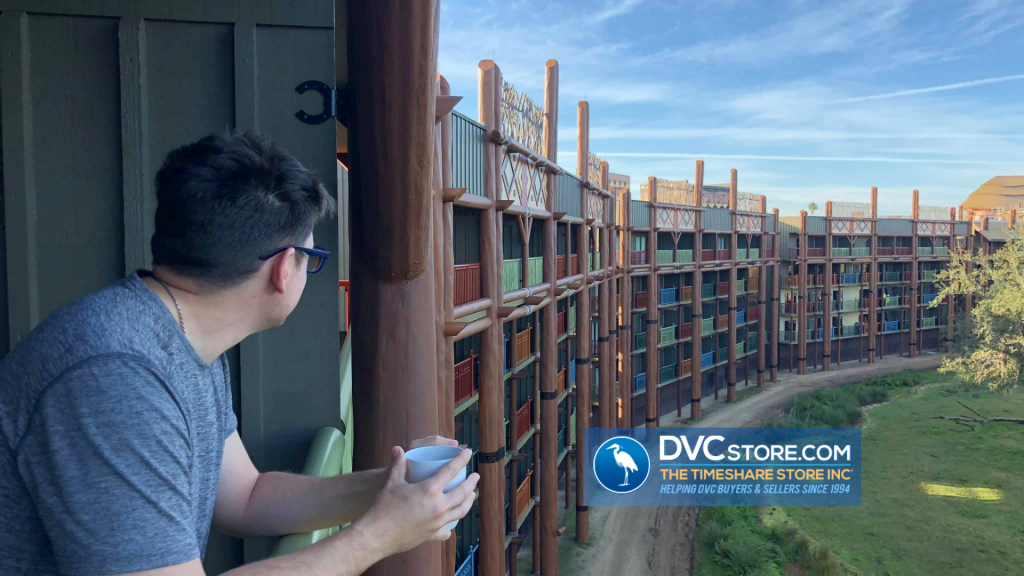 Even better, they live in their natural habitats, which cast members have dutifully recreated on the hotel grounds.
Both Kidani Village and Jambo House host their own savannahs, and guests can watch/interact from a safe distance.
The dirt walking trails travel past popular standing/resting areas for the animals. So, they're watching you while you're watching them.
Don't worry, though. Disney has constructed thematic wooden fences to ensure a buffer between the animals and humans.
You won't ever violate their personal space, but you can stand close enough that you'll see all the action.
Walt Disney World guests travel from other resorts specifically to watch the animals at this DVC resort. They do so because it's a less crowded, hectic experience than Animal Kingdom itself.
About the Studio at Animal Kingdom Villas
The studios at Animal Kingdom Villas cover 366 square feet of space, which is slightly above average for a DVC room.
Something I love about these studios is that you'll find the kitchenette the instant you enter the room.
Sometimes, you'll want a paper towel or a drink of water as you're rushing to your room. You'll find immediate gratification here.
Also, the mini-fridge is ideal when you want to save a cold dessert that's about to turn.
The studio floor plan won't dazzle anyone overall, though. It's rather basic with one main, square section in the middle.
Here, you'll find a Queen bed sitting an end table away from a foldout couch.
The design embraces the African theming, which means you'll find understated, tranquil color schemes.
Across from the bed, a television resides above some shelf space. Beside it, a tall standing shelf works as a second hidden closet here.
In short, you'll never lack for storage in this room.
The bathroom is lengthy in size. Disney has segmented the commode and shower in their own sections, while the two-person sink comprises half the space.
My favorite part of this area is the shower tile, which includes wilderness imagery that you may not even notice at first glance.
Similarly, you should pay attention to the bed stand and adjoining headboard. The artistry on display is mesmerizing.
The room also features a porch/balcony, depending on the floor where you're staying.
About the Best Room Type at Animal Kingdom Villas
When you book Savannah View – and I usually do – you're in for a treat.
You can look out your window and watch animals frolicking right outside your window. Here's a video that highlights this wonder:
Folks, that may very well be the best view at Walt Disney World! In particular, kids relish this unimaginable delight.
They're staying at a zoo when the family books a vacation here!
Discussing the Other Options
In terms of flexibility, Animal Kingdom Villas stands at the top of the DVC library. Its catalog of options represents the program's gold standard.
You can choose to save your precious DVC Points by booking a standard hotel room. That's the Value Accommodations category.
Alternatively, you can take a step up by booking the largest, more efficient studio. It adds 50 square feet of space, 16 percent more than Value Accommodations.
From there, you can choose Savannah View if you're like me and don't mind exchanging DVC Points for an inimitable hotel backdrop.
Finally, you can choose the ritziest option, the Kilimanjaro Club Concierge room.
This room type provides you with more privacy on your floor, plus all the concierge snacks and drinks. I don't always book this way, but I've never once regretted it when I did.
Final Thoughts
When I book some DVC resorts, the room matters a great deal.
For example, Disney's Old Key West Resort, Disney's Hilton Head Island Resort, and Disney's Polynesian Village resort all offer tremendous Studios.
That's not the strength of Animal Kingdom Villas. Sure, the Studios are lovely, and the theming is phenomenal.
However, what's even better is the flexibility and the idyllic setting. You can spend as much DVC Points as you like to enjoy the kind of vacation you want.
Members can hoard points by booking Value Accommodations or splurging for concierge floor access.
Personally, I fall in the mid-range here, as I love a Savannah View Studio.
The room itself won't blow anyone away, but the view…well, there's nothing like it in the world.
Amenities like this underscore why we join the Disney Vacation Club in the first place.
Savannah View at Animal Kingdom Villas exemplifies everything extraordinary about the DVC program.