DVC Members Prepare for Disney's Two New Services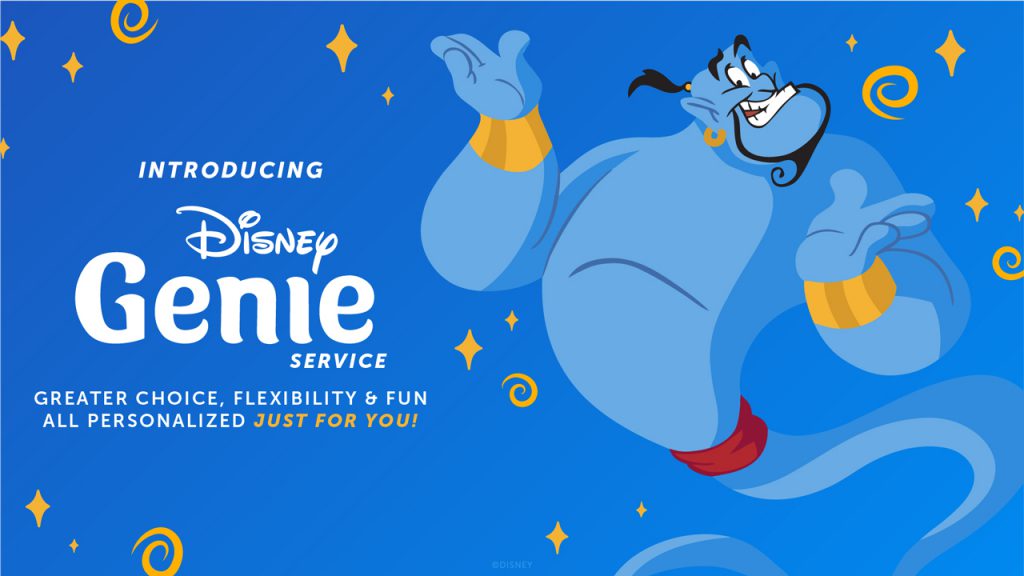 We are mere weeks away from one of the most significant changes at Disney since the 1990s.
When Disney Genie arrives, two services will join it as theme park visit essentials. And this raises an important question.
How should DVC members approach Disney Genie+ and Lightning Lane? Let's discuss…
Explaining Disney Genie+
Disney didn't do anybody any favors with its naming conventions. To wit, Disney Genie is free to use and something that will become synonymous with a park visit.
With Disney Genie, you'll have the equivalent of Apple's Siri. Imagineers have programmed this virtual assistant solely for theme parks and resorts.
When you ask Disney Genie a question, it can tell you when a bus will arrive, a park will close, or when's the best time to enter an attraction's line queue.
Conversely, Disney Genie+ isn't for everyone. Until now, we called it FastPass or FastPass+, the queuing system the parks have used since the 1990s.
First, this system employed paper FastPasses before upgrading to digital service with the advent of MyMagic+ and MagicBands.
Now, the parks have eliminated the free FastPass system. Instead, guests will pay a daily fee to utilize the shorter FastPass line at the parks.
As a DVC member and frequent Disney guest, you understand the difference.
You know that the same attraction wait takes half the time in the FastPass line queue.
Starting this fall, Disney is monetizing that shorter line queue rather than giving it away for free.
Disney Genie+ Pricing
For Disneyland Resort guests, Disney Genie+ represents more of the same. A paid FastPass program isn't new there.
After all, Disneyland guests have used MaxPass since 2017. With Disney Genie+, the new system will work like MaxPass.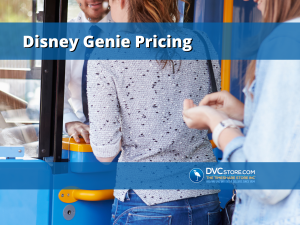 At Disneyland Resort, guests will pay $20 per person per day to use the MaxPass replacement, Disney Genie+.
Notably, Walt Disney World visitors will pay $15 per person per day for the same service.
According to Disney executives, Disneyland tourists were already paying that much. So, it's not new to them.
Conversely, Walt Disney World guests will get something of an introductory price, which is $5 less than at Disneyland. So, there's that.
What do you get for your money? Well, you maintain access to the FastPass line queues that you've had for many years now.
The difference is that you're paying for them. Of course, you always were. You had to buy admission to enter the parks.
Now, you're explicitly purchasing the privilege of the shorter FastPass line, whose name Disney has changed to Lightning Lane.
Yes, Lightning Lane is also its own thing, and we'll get to that in a moment. Please don't let the terms confuse you.
Primarily, when you hear the term Lightning Lane, you should mentally swap in the "FastPass line" because that's what you've always called it.
What Do DVC Members Need to Know about Disney Genie+?
Okay, I presume that most of you are theme park experts by now. You've visited Disney enough to know all the tricks.
You Rope Drop, you stay until closing, and you'll utilize Early Theme Park Entry from now on.
So, you're probably wondering how much value you'll get with this service. And I honestly cannot answer that question for you.
Factors like your vacation budget, overall financial status, and park behavior come into play.
Here's what I can tell you. Estimates suggest that somewhere between 40 and 50 percent of Disneyland Resort guests buy MaxPass.
Let's assume that ratio generally holds at Walt Disney World. Then, the benefit of purchasing Disney Genie+ is that you'll find more "FastPasses" than ever before.
I'm going to use the term "FastPasses" because that's what you're familiar with.
Until now, most Walt Disney World guests represented your competition for FastPasses. Now, that number has dropped by more than half.
However, the new system varies dramatically from MaxPass in one essential way. With MaxPass, you could book multiple rides on the same attraction.
During conversations with cast members last week, they indicated that Disney Genie+ won't allow that.
Unless park officials reverse the decision, you may only use Disney Genie+ once per attraction.
So, by purchasing this service for a Magic Kingdom visit, you guarantee that you'll ride Space Mountain once.
If you want to ride this roller coaster multiple times, you must stand in the regular (i.e., longer) line.
I hope that changes, but park officials apparently want to keep the standard line queue wait times under control. This decision helps to achieve that goal.
What Is Lightning Lane?
Okay, Lightning Lane means two things now. First, I've already mentioned how it's the shorter attraction line queue, the one we've previously called the FastPass line.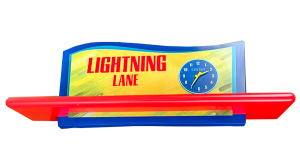 Some attractions will include a different form of Lightning Lane, though. On these rides, you can enter the shorter Lightning Lane line by paying for it directly.
You won't need Disney Genie+ to do so. Instead, you're making a choice that riding something is worth X amount of dollars.
Before you enter these lines, you'll swipe a credit card or wave a MagicBand or something to pay for this single ride.
I say X because Disney hasn't revealed the price yet. We know from Disneyland Paris that it won't be cheap, though.
That park recently introduced a similar service by a different name, Premier Access. For a price of 9-15 Euros, guests could buy their way onto certain rides.
Disneyland Paris has since lowered the cost range down to 5-12 Euros. So, prices started at $9-$18 and later dropped to $6-$14.
Did park officials do this to bring the prices in line with what Disneyland and Walt Disney World will do? Or were people not buying the service? Nobody's quite sure.
Currently, we don't know what prices to expect from Disney. Park officials did reveal that the following attractions will participate in the Lightning Lane program, though:
Radiator Springs Racers at Disney California Adventure
Seven Dwarfs Mine Train at Magic Kingdom
Star Wars: Rise of the Resistance at Disneyland and Hollywood Studios
Some sites suggest that as many as six other Walt Disney World attractions could participate in the Lightning Lane program.
All these attractions will have one thing in common. You can guarantee that you get to experience each one, but you must pay per ride for them.
Are These Services Worth the Money?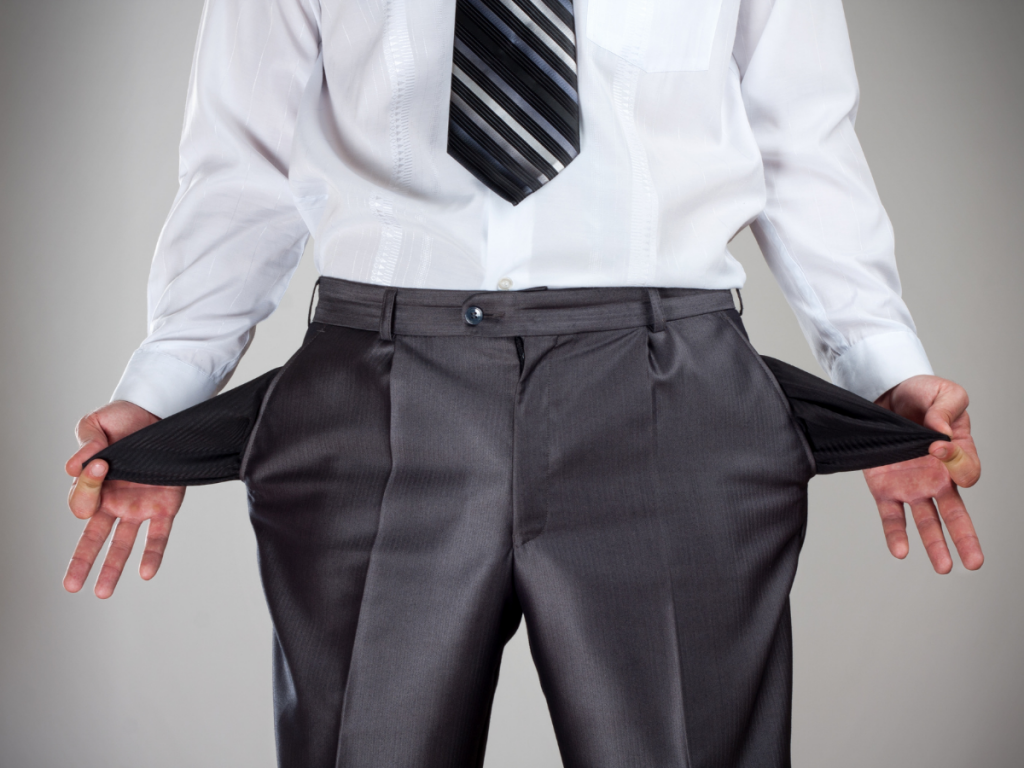 Hoo boy. That's not an easy question to answer. In truth, much depends on the size of your traveling party.
I almost always visit Walt Disney World with friends and family. However, my wife and I comprise our actual traveling party.
Since it's just the two of us, Disney Genie+ will only cost us $30 per day. For a short trip, that's another $120-$150. For a 12-night trip, which we do take sometimes, we're talking about $360.
As such, I'm more likely to buy Disney Genie+ on shorter trips.
Still, I find $30 a reasonable cost to ensure that I can ride all Disney Genie+ attractions conveniently during a single park visit.
For larger families with tight budgets, a seven-night visit could cost $420-$525 more for Disney Genie+. And that's before we factor in that Magical Express dies in three months.
From that point forward, you must pay another $100+ to travel to and from the airport to Walt Disney World. The price of a Disney visit has indisputably gone up.
With Lightning Lane, the conversation is a bit different. You don't have to buy Disney Genie+ to skip the lines on certain individual attractions.
Instead, you can pay to play, so to speak, with Lightning Lane. In some instances, I consider this a totally justifiable expense.
Let's say that you want to ride Remy's Ratatouille Adventure during your next trip. This matters so much to you that your vacation happiness relies on it.
Well, $25-$50 for the privilege doesn't strike me as outlandish. I've had friends rage over their inability to get a Boarding Group at Star Wars: Rise of the Resistance.
I know that they happily would have paid for the Lightning Lane option. So, it's a good business sense for Disney and a reasonable purchase for you.
Final Thoughts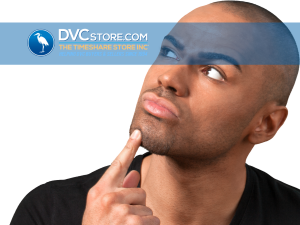 We'll all be feeling our way through our next few Disney park visits.
Everyone will sample Disney Genie+ and Lightning Lane some. However, other aspects of Disney will factor in as well.
How will the standby line wait times perform once these services are available? After all, if the wait times increase significantly, we'll all feel more pressure to buy.
However, Disney indicates that it's designed the system to keep that from happening. As such, the standard waits may remain about what they've been in 2021.
Frankly, those are acceptable and wouldn't require frequent park guests to pay for the shorter lines.
Plus, DVC members will gain the Early Theme Park Entry and Extended Evening Hours. So, those may accomplish some of the same goals.
As for Lightning Lane, the primary value of this service involves brand new attractions, the ones that require Boarding Groups or 60+ minute waits.
That's something that only comes up once or twice a year at Disney theme parks.
Also, some of those rides like Alien Swirling Saucers, WEB SLINGERS: A Spider-Man Adventure, and Na'vi River Journey probably aren't worth the money to many.
For this reason, Lightning Lane strikes me as the ultimate in case-by-case decision-making at Walt Disney World.