What to Expect at Copper Creek
Disney's Wilderness Lodge represents the pinnacle of Imagineering and hotel construction.
Disney hired a famous architect to build this resort, and the project went so well that he added two more DVC hotels later.
After a time, DVC members loved Wilderness Lodge so much that executives added a second ownership interest. That's the place we will discuss today.
What should you expect during a Copper Creek visit? Read on to find out…
Arriving at Copper Creek
Most DVC resorts reside close to familiar settings. So, I can tell you what to look for most of the time. However, Wilderness Lodge works a bit differently.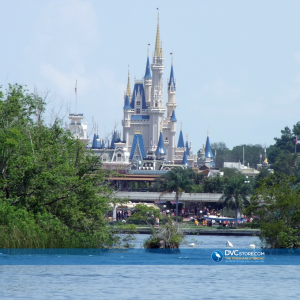 Disney lists this property as a Magic Kingdom area hotel, which it absolutely is. This place sits beside Seven Seas Lagoon and Bay Lake.
As such, you'll most likely arrive here via bus or boat. When you reach your destination, the majesty of the place will take your breath away.
The architect I mentioned, the late Peter Dominick, crafted Wilderness Lodge as a tribute to legendary national park lodges in the Great Northwest.
You'll quickly recognize this familiar décor when you enter the hotel lobby, which is arguably the best in the DVC collection.
A multi-story fireplace anchors one side of the lobby, stretching up to the roof of the building.
Similarly, giant totems jut out of the floor and up to the ceiling. You should pay attention to them, as they hint at a more extraordinary achievement here.
Most of Wilderness Lodge's interior consists of wood. Even the walkways, handrails, and load-bearing structures include some form of lumber. It's impressive.
Hanging Out at Copper Creek
While I strongly encourage you to walk the grounds of Wilderness Lodge to admire the serene natural setting, you'll discover many amenities near the lobby.
To me, the most memorable of them is Whispering Canyon Café. This DVC institution sits directly across from the hotel check-in desk.
You'll hear this place before you reach it. The raucous atmosphere at this restaurant almost belies its delicious cuisine.
Those of you who love eating by a campfire will be in foodie heaven here. Servers will deliver bottomless skillets of pork-based entrees to your table until you cry, uncle!
Vegans will find a plant-based skillet that will satisfy them as well. And when you dine at Whispering Canyon Café, you MUST ask for ketchup!
The other old favorite near the hotel lobby is actually new once more. For the longest time, DVC members comprised much of the customer base for Artist Point.
Then, Disney turned this place into a character meal at dinner. Storybook Dining at Artist Point with Snow White immediately became one of the most difficult reservations to book on the Disney campus.
Alas, the restaurant isn't currently open due to the pandemic. Thankfully, Disney just announced that character meetings at the parks are returning.
Hopefully, Artist Point isn't that far behind. You want to hold court with the Evil Queen!
The other hot ticket at Copper Creek is relatively new. I'm referencing Geyser Point Bar & Grill, an indoor/outdoor dining experience by the water.
Imagineers built this place as an outdoor facility that converts to an indoor locale during inclement weather. It's quite clever, and the cuisine is excellent.
Of course, DVC members have another favorite here. Breakfast at Roaring Fork is a family tradition for many, although it's terrific for lunch or dinner, too!
What's Close to Copper Creek
When we visit Wilderness Lodge, we also feel a bit confused. Technically, we're at Walt Disney World. Somehow, this place feels disconnected, though.
I mean that in a good way. It's off on its own island, almost literally. So, the natural setting makes the place feel more like a glamping excursion than a theme park vacation.
Despite this hotel quirk, which is a feature, not a bug, Wilderness Lodge features solid amenities.
You're only a five-minute bus ride away from Magic Kingdom, which resides 2.8 miles away from the hotel.
Guests may take a boat from Wilderness Lodge to the park. The views during this boat ride are inimitable.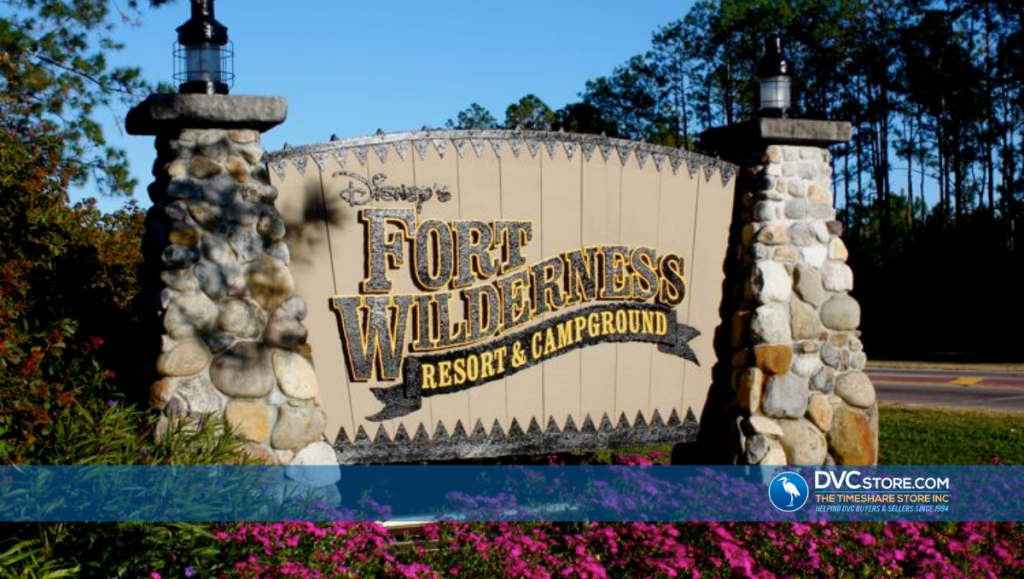 By the way, you can also reach Disney's Fort Wilderness Campground Resort & Campground via bus. That brings you closer to that hotel's amenities as well.
Surprisingly, the next closest resort, at least according to Google Maps, is Disney's Animal Kingdom. It's only a six-mile drive that takes an average of nine minutes.
The other two parks, EPCOT, and Disney's Hollywood Studios, both claim ten-minute drives by bus. Again, that's Google talking, not me.
According to the all-knowing Google, Disney Springs requires the longest bus ride, and it's still only 11 minutes.
As such, Wilderness Lodge is among the most centrally located of all DVC properties at Walt Disney World.
What Else Should You Know?
Okay, I'm talking about Wilderness Lodge in general terms. Technically, Copper Creek is one of two different DVC resorts on the hotel grounds.
You're probably wondering about the differences between them. The most significant one involves the hotels' ages.
DVC added Copper Creek in 2017 as opposed to Boulder Ridge's debut in 2000.
Now, DVC upgrades its rooms every few years to keep them fresh and new. So, the ages of the buildings probably aren't a huge deal to you.
The one significant aspect is that when you have Copper Creek points, you cannot use them for Boulder Ridge villas or vice versa.
Overall, both properties share the same amenities, including the Copper Creek Springs Pool.
That's the one you'll notice as you walk out the back of Wilderness Lodge's lobby.
This pool features a 67-foot waterslide. Also, Disney pumps in some water from Bay Lake into the surrounding streams!
When Disney added Copper Creek, Imagineers redesigned parts of Boulder Ridge as well.
While you stay here, you should also swim at Boulder Ridge Cove Pool, which features immaculate theming. It looks like an abandoned mining area.
A giant water tower and an unused crane will provide the backdrop for your evening swim. It's very Disney in its uniqueness.
Are There Special Room Types?
Oh yes! Copper Creek offers four standard room types. Those are:
Deluxe Studios (338 square feet that sleep four)
One-Bedroom Villas (675 square feet that sleep four)
Two-Bedroom Villas (1,051 square feet that sleep eight)
Grand Villas (2,237 square feet that sleep 12)
Although I've only stayed at a studio here, I'll walk through all of these rooms. The one-bedroom suites are a bit like studio apartments.
The two-bedroom suites are spacious enough, while the Grand Villas are legitimately cavernous.
Still, these room types aren't the ones that get all the hype at Copper Creek.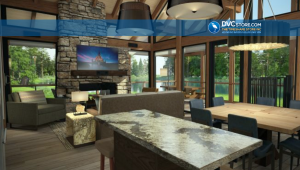 Instead, you must book a Copper Creek Cabin to check something off your DVC bucket list.
These decadent standalone facilities reside by the water of Bay Lake, providing a serene backdrop during your stay.
In fact, the rooms come with indoor hot tubs that look out at Bay Lake. So, you can relax in a hot tub while you watch the boats sail by on the water.
Copper Creek possesses 26 of these Cabins in its inventory. Depending on your perspective, they either rival or surpass the Bungalows at Disney's Polynesian Village Resort.
The Cabins have 1,213 square feet of space, making them riverfront cottages.
You'll feel totally isolated from the rest of Disney while you sit by the fireplace here and bask in the glory of a luxury Disney vacation.
Copper Creek Cabins aren't cheap, as they start at 86 points per night and go up to 196 points, depending on the season.
This is the kind of splurge that makes life worth living, though.
The Cabins at Copper Creek are the buzziest rooms at Disney right now and will stay that way until something better comes along.