DVC News for January 2023
Generally, Disney news slows during the holiday season and doesn't ramp up again until mid-January. The past month hasn't been like that at all.
You're gonna need to read this month's DVC News because you probably missed some stuff!
Tron Opens in Three Months
Tron Lightcycle Power Run has cruelly teased Magic Kingdom fans for years now. Construction started several years ago before the pandemic forced delays.
So, park guests have known for a while what the Tomorrowland skyline would look like. Unfortunately, we had no idea when the roller coaster would open.
Most people expected a 2022 debut, but Disney ruled that out. Nobody confirmed an official date until this past week, though.
Disney tweeted this Easter egg-laden Tron video game scoreboard:
Many of the clues hint at Disney and/or Tron facts. For example, one line deciphers as the opening date of Disneyland, which was July 17th, 1955.
Another entry shows the high score for the Tron video game. The Easter egg-laden tweet features that sort of silliness, but it also harbors a secret. Disney gave away the Tron roller coaster's opening date.
You can ride Lightcycle Power Run for the first time on April 4th, 2023! Yes, that's less than three months from today!
Disney Offers an Apology
During early January, returning Disney CEO Bob Iger revealed a series of policy changes at the parks.
Most of these updates indicate that Disney is taking an apologetic tone regarding former CEO Bob Chapek's penny-pinching actions.
Disney has offered a series of what I'd call make-good rules modifications and park enhancements.
For example, February 4th marks a good day for theme park guests. Starting then, Disney Genie+ will add a new amenity.
When you purchase the Disney Genie+ skip-the-line service, you'll gain access to all your PhotoPass on-ride videos for free!
In other words, the next time you buy Disney Genie+ and ride Slinky Dog Dash, your PhotoPass will automatically digitally store the ride video.
This change applies to a handful of popular attractions like Test Track, Twilight Zone Tower of Terror, and Slinky Dog Dash.
So, while Disney won't reduce the price of Disney Genie+, it'll at least make the product more valuable.
One change that will reduce the cost of vacations for most people doesn't really help DVC members.
Disney has eliminated parking fees at its various Walt Disney World resorts. The company introduced this policy in 2018, and it quickly proved divisive, by which I mean everyone hated it.
Thankfully, DVC parking remained free throughout the past five years. Ergo, this one affects you during cash room stays only.
Speaking of Disney Genie+, park officials have finally added the most desperately needed function to the service.
You can now alter existing reservations in the system! Until recently, the system required you to cancel one plan before making another.
That system was ridiculous because you risked losing everything when you tried to switch attractions.
Now, My Disney Experience includes the Modify Plans menu option. You can use it to change from one Disney Genie+/Lightning Lane attraction to another.
Also, can you change your arrival window for the same attraction if that's what you need. This is a long overdue policy change that helps a lot during a park visit.
A New Kind of Dining Plan
Perhaps the most noticeable policy change also circles back to cash room hotel stays.
Disney has brought back a new form of the old Disney Dining Plan offer for 2023. The rules aren't anywhere near the same, but that's the idea in place.
Disney wants its best guests to pay less for their meals during a vacation. For this reason, the company has introduced a Disney Dining Promo Card.
When you stay at a Disney resort for at least five nights, you'll receive a card worth up to $150 per room per night.
Note that this isn't per guest staying in the room. It's a single gift card for everyone. As such, its value decreases when you have more people staying in the room.
After all, one person will get a lot more value out of $150 in meals than five people would.
Also, I should mention that there are asterisks all over the place with this deal. The room cannot involve any other discount, which rules out DVC cash rates.
Next, Disney only offers the deal on select nights in July, August, and September. I could keep going, but you get the point. This is NOT Disney's best dining offer.
Instead, you should think of the Disney Dining Promo Card more as a tacit apology and a promise that the company will try to do better.
The Disney Restaurant Update
Let's start with the news that tangibly impacts you the most. Disney's BoardWalk Villas has opened a new coffee shop by the hotel lobby.
Carousel Coffee is now open for business. It's a charming little store that will serve you all the drinks and baked goods you need.
Notably, you can also grab-and-go with some meal items here, like sandwiches and salads.
BoardWalk has needed a place like this for years, as you no longer need to leave the hotel grounds to grab a quick snack or satisfy your need for a cup of java.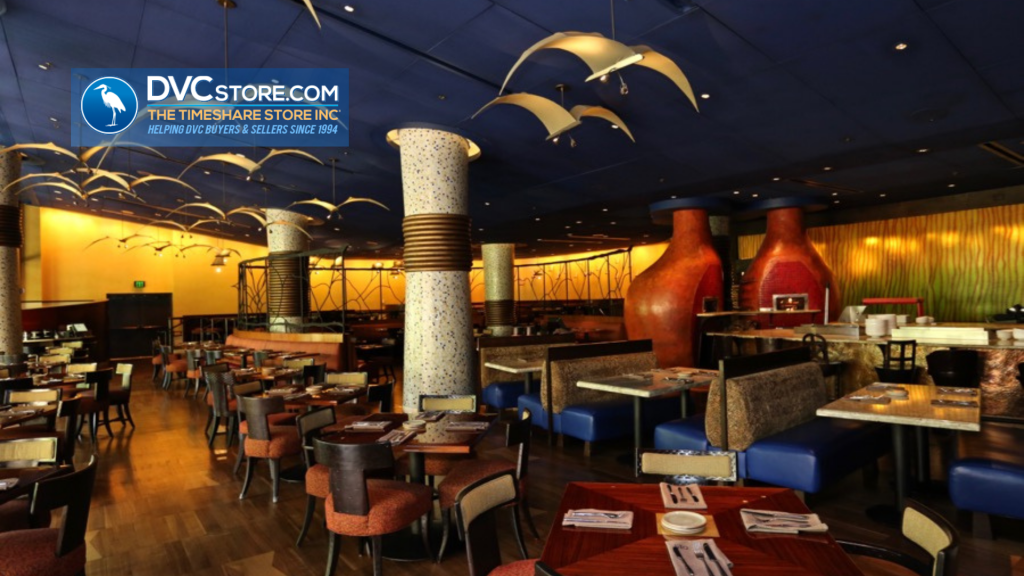 We've got two other significant dining updates to discuss. The first one involves Cinderella's Royal Table.
I'm happy to inform you that the restaurant inside Cinderella Castle will finally return to normal soon.
On February 28th, 2023, the Disney Princesses will hold court at Cinderella's Royal Table once again!
This place simply hasn't been the same without all the Princess interactions during the meal. We've missed them and welcome their return.
Conversely, Chef Mickey's brought back its character meal a while ago. What it didn't do was bring back its buffet service, though.
Well, that will change on March 1st. As of that date, Chef Mickey's will once again become an All-You-Care-to-Enjoy self-service dining experience.
Disney Park Updates
Okay, let's talk about openings and closings. For starters, the Walt Disney World Railroad is once again up and running at Magic Kingdom!
Disney closed this attraction for refurbishment in December 2018. Yeah, it's been a while. Thankfully, the trains are back in business as of Christmas Week!
Meanwhile, Rock 'n' Roller Coaster Starring Aerosmith has announced a refurbishment of its own on February 20th.
Disney describes this update as requiring multiple months. For this reason, some are speculating about a potential re-theme.
Until Disney says otherwise, I'll presume that's premature, though. This is probably just a standard clean-up of the coaster tracks and limousine ride carts.
Speaking of roller coasters, Disney has changed its policy at Space Mountain. Guests are no longer able to record on-ride videos.
The park has added warning signs by Space Mountain to inform guests of the new rules. I guess cast members had to fish one too many dropped smartphones off the floor.
In other Magic Kingdom news, Pete's Silly Sideshow has returned! Yes, the character interactions are back after a three-year absence! The Great Goofini can't wait to hang out with you once again!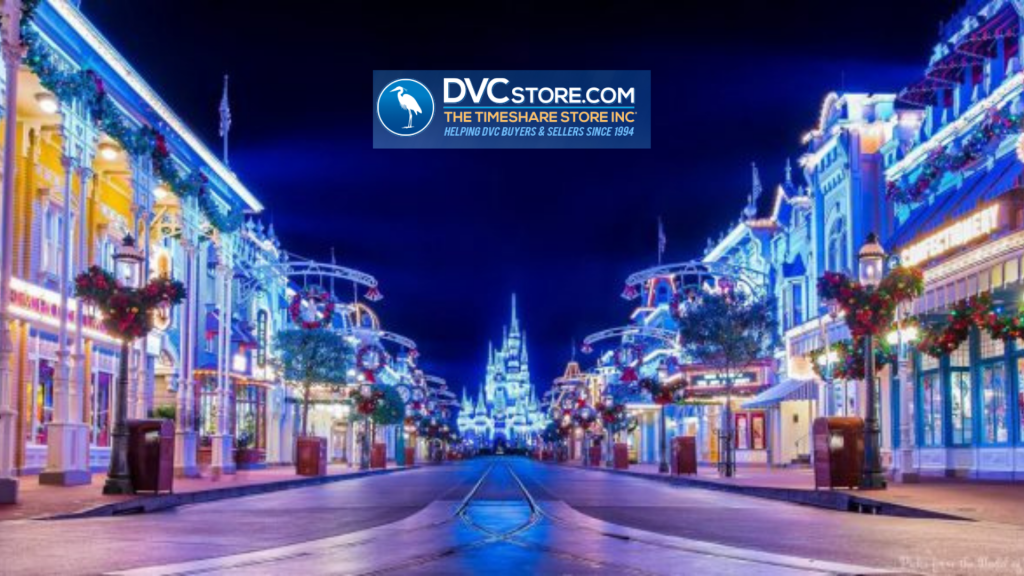 The other Walt Disney World park note of significance involves the World Showcase.
After multiple delays due to the pandemic, DuckTales World Showcase Adventure is finally operational.
This clue-solving experience replaces the previous ones involving Kim Possible and Phineas and Ferb.
Speaking of EPCOT, Disney will host Harmonious for the final time on April 2nd. On April 3rd, EPCOT Forever will return.
Similarly, Disney Enchantment closes on April 2nd. Then, Happily Ever After comes back on April 3rd.
The main takeaway here is that we've nearly reached the end of Walt Disney World's 50th-anniversary celebration.
One Last Thing
Something else you should know is that Disney has heard your complaints.
The company recognizes that too many guests have done stupid things over the past few years.
So, the company has added a Courtesy section to Walt Disney World's official website.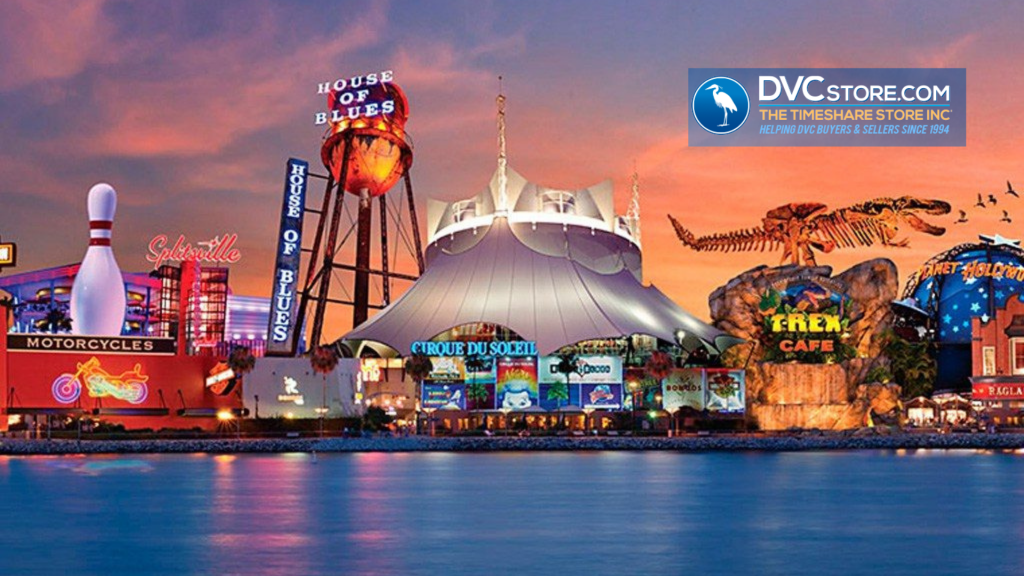 You'll find the new language on the Experiences/Updates page. This section starts with the wise statement, "Be the magic you want to see in the world."
The description of Courtesy is as follows:
"You must always remember to treat others with respect, kindness and compassion. Those who can't live up to this simple wish may be asked to leave Walt Disney World Resort."
In other words, Disney is giving guests a shorter leash to misbehave.
Expect stronger enforcement of park policies and, you know, basic human decency at the parks from now on.