What to Expect at DVC in 2023 and Beyond
Okay, you can look at the calendar and tell that 2022 is over. That's probably why you heard all those fireworks at 12:01 a.m. on January 1st.
As a Disney Vacation Club member and Disney fan, you shouldn't worry about champagne, the NFL playoffs, or bowl games, though.
You should be wondering what comes next at the parks and resorts. Here's what to expect at DVC in 2023 and beyond.
Disney100
Let's start with the subject that will dominate the parks for at least the next 12 months, possibly longer.
On October 16th, 2023, The Walt Disney Company turns 100 years old.
While Mickey and Minnie Mouse don't look a day over 29, they'll still wear platinum throughout the year.
In fact, Disneyland Resort will as well. Since the Happiest Place on Earth counts as the oldest Disney theme park, it'll function as the central hub of the centennial.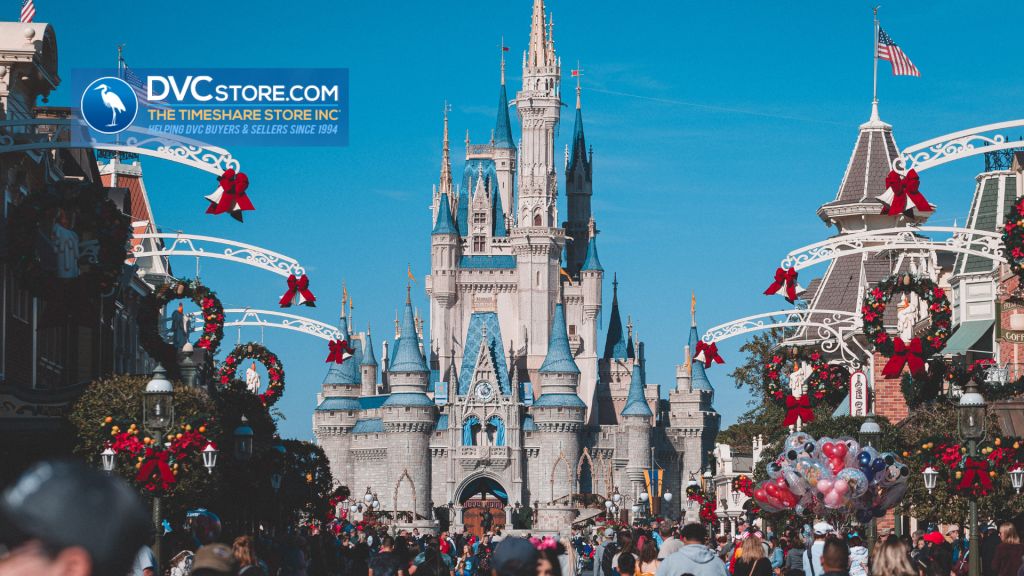 Disney will decorate Sleeping Beauty Castle in platinum and offer all sorts of exclusive food and merchandise to commemorate the event.
Notably, this party will start on January 27th, 2023. So, it'll be nearly nine months old before the actual birthday!
You'll have plenty of time to visit Disneyland in 2023 and relish the centennial ambiance!
DVC Lounge at Disneyland/DVC Lounge Returning at EPCOT
Some DVC benefits only apply to qualifying members. So, this update may or may not matter to you, depending on when you joined and some other stuff.
Still, those of us with digital DVC membership cards are celebrating two amenities, one of which is returning for another year.
The DVC Lounge at EPCOT's Imagination! pavilion will operate throughout 2023! Remember that Disney approaches its renewals on an annual basis.
I suspect the DVC Lounge will remain until such a time as Disney needs the space for a new attraction, which is probably a few years down the line.
Meanwhile, Disneyland Resort guests will soon enjoy a DVC Lounge of their own! The Disney Vacation Club Star View Station will debut in 2023!
The name hints at what DVC members will find here. This lounge will include a digital backdrop akin to the ones at Star Wars: Hyperspace Lounge and Space 220!
So, the new lounge will surpass even the existing one at EPCOT! The Disneyland version will be relaxing AND thematic!
Journey of Water | Inspired by Moana
Have you visited EPCOT lately? If so, you've undoubtedly noticed the 16-foot-tall Te Fiti statue that's now visible at the park.
Whether you remember or not, your kids definitely know that Te Fiti plays the role of the "villain" in Moana.
That film has quietly become one of the most popular programs on Disney+, frequently finishing as one of the top ten most-streamed movies according to Nielsen ratings.
Not coincidentally, World Nature will soon host an interactive experience based on the intuitive water from Moana. It's based on this idea from the film:
I honestly have no idea how Disney will pull this off. Disney plans to make the water respond in some fashion to guests.
If Journey of Water works as indicated, this is quietly one of the most stunning Imagineer achievements ever, though.
Mickey & Minnie's Runaway Railway/Mickey's Toontown
Since Disneyland expects massive crowds for the centennial, management has stacked the deck!
The Disneyland Park version of Mickey & Minnie's Runaway Railway will debut on that same date, January 27th, 2023!
Since Disneyland possesses less open space, Imagineers have modified the ride tracks from the version at Disney's Hollywood Studios.
That may sound like a bad thing, but it's not! It ensures that both iterations of Runaway Railway will look and feel different at times!
Interestingly, Mickey's Toontown won't be ready to return on that date. Instead, it'll need a few more weeks.
Disney has announced this themed land will reopen in its new incarnation on March 8th.
As such, you'll have at least four strong reasons to visit Disneyland in 2023! And I still haven't even gotten to the one that will impact DVC members the most!
Moonlight Magic Comes to Disneyland Resort
No, I don't mean this one, although it's excellent news for sure.
Disney just confirmed that Disney California Adventure will host Moonlight Magic on several nights. The first of them will occur on February 1st!
Yes, we're less than a month away from a rare opportunity to visit Avengers Campus and Radiator Springs at a time when the park has closed to regular guests!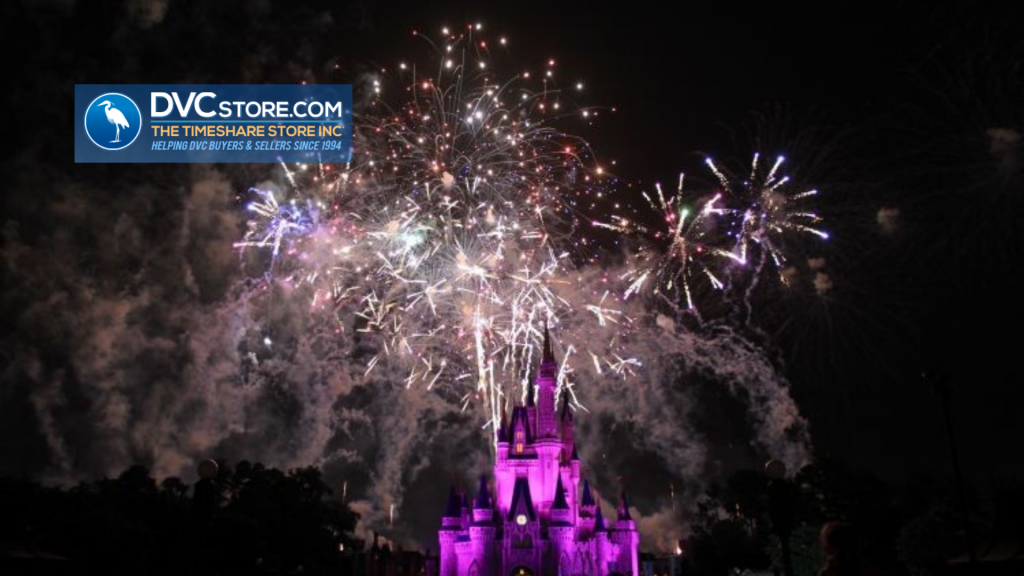 The early registration window for this Membership Extra opened on December 29th for guests with hotel reservations that week.
As such, tickets are either scarce or may have sold out by the time you read this!
Since Disney hosts Moonlight Magic free to qualifying DVC members, it's wildly popular.
The good news is that the reservation window for everyone else doesn't open until January 6th. You may have some time to snag a booking!
Tron Lightcycle Power Run
By all accounts, Tron Lightcycle Power Run is ready to go at Magic Kingdom.
Disney probably could have opened its latest roller coaster in 2022. Let's be honest, though. That would have counted as overkill.
After all, Walt Disney World already debuted Guardians of the Galaxy: Cosmic Rewind during Memorial Day Weekend.
While fans would have loved it, the company would have overdone it by opening a second roller coaster within a few months.
So, Disney correctly (but regrettably) pushed the upcoming Tron ride in 2023.
Thus far, we only know a release date of "spring," which admittedly isn't useful for DVC members who book seven months or more in advance.
The two most likely windows are either March or Memorial Day. Just to be safe, if you book a room for June or later, you're likely to ride the latest coaster.
Also, just to be clear, Tron Lightcycle Power Run differs from Cosmic Rewind in its approach.
The Marvel ride tells a story while you zoom down the tracks. Conversely, the Lightcycle ride is all about taking your breath away. It's much more of an adrenaline rush.
You can safely expect one of Disney's best roller coaster experiences ever! And you should have it as an option by the middle of this year!
The Villas at Disneyland Hotel
Quick, what has Disneyland Resort needed for years? The answer is obviously more DVC hotel rooms.
Those of us who have tried to book here understand the ongoing struggle.
Demand far outweighs supply for the DVC Studios available at The Villas at Disney's Grand Californian Hotel & Spa.
Disney famously tried to solve this problem by constructing a new hotel at Downtown Disney.
Alas, the Anaheim City Council feuded with Disney enough to kill that project.
A few years later, we're finally getting something even better in the wake of that failed plan.
The Villas at Disneyland Hotel will open this year, presumably by the summer.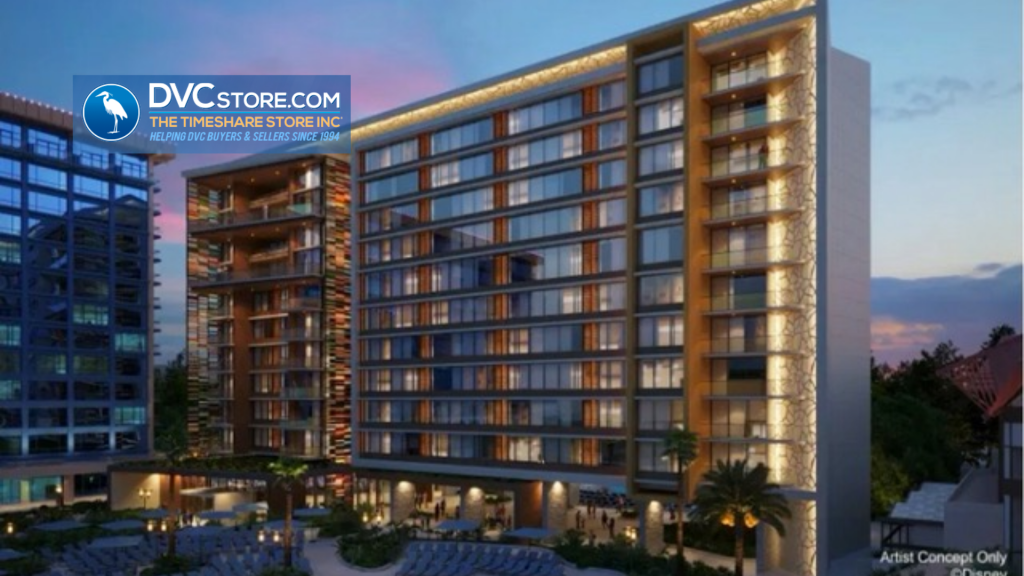 When the DVC resort opens, it'll add 350 new rooms of inventory across 12 floors at the shiny 12-story expansion tower.
This place is gonna be awesome. Just as importantly, it'll make DVC visits to Disneyland Resort much easier!
Polynesian Tower Expansion
Speaking of DVC expansions, another tower is coming…but not in 2023! At some point in 2024, Disney will reveal its latest architectural triumph.
For the first time in its storied 52-year history, Disney's Polynesian Village Resort will add an entirely new facility on the resort campus.
Disney has reclaimed the space previously occupied by Luau Cove to construct 200+ hotel rooms in a standalone building by the water.
For DVC members, the opening of these new rooms will mean that Disney has added substantially to its DVC monorail inventory from 2022-2024. And that's what we all want, right?
As you can see, the future looks extremely bright for DVC members and other Disney fans!