During the past month, Disney has changed the rules for Disney+, ended all new annual pass sales at Disneyland, opened a new ride, and suffered a setback with an existing one.
We've had a busy month in DVC news. Allow me to catch up on the latest happenings.
Welcome to Cosmic Rewind
While others had previewed the attraction beforehand, Guardians of the Galaxy: Cosmic Rewind officially opened on Memorial Day Weekend.
Disney anticipated sold out crowds for the new roller coaster, and that's exactly what happened.
Management chose to operate Cosmic Rewind via virtual queue and Lightning Lane only.
So, guests have spent the past two weeks furiously trying to book a Boarding Group at 7 a.m. and 1 p.m. each day. Those are the virtual queue booking windows.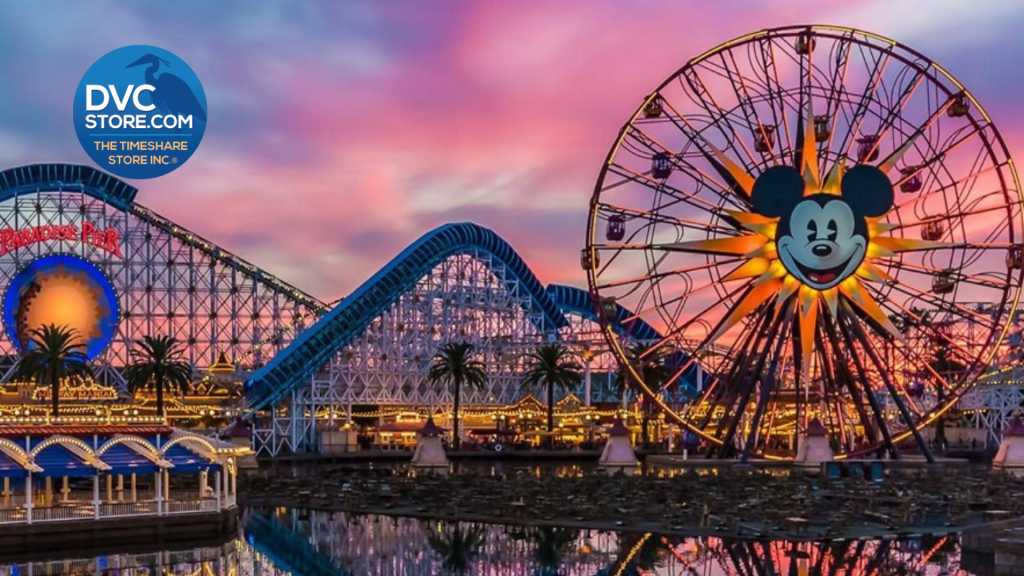 You won't be surprised to learn that the Boarding Groups book in a matter of minutes each time.
However, you may wince at the knowledge that Lightning Lanes sell out quickly as well.
You'll need to act quickly at 7 a.m. to pay for a Lightning Lane experience. Otherwise, you risk getting shut out entirely.
Disney started Cosmic Rewind Lightning Lane at $17 for Memorial Day Weekend. Thankfully, it has since dropped to $14.
We can safely expect that price range for the foreseeable future. It's not the most expensive Lightning Lane at Walt Disney World, but it's close.
On the plus side, Disney has added Cosmic Rewind to its Extended Evening Theme Park Hours lineup at EPCOT. It still used a virtual queue, though.
For the next eight Mondays, DVC members staying on points can try for an exclusive Boarding Group at 6 p.m.
Even during the after-hours amenity, you still need a Boarding Group to ride Cosmic Rewind.
By the way, you can ride Cosmic Rewind twice in a day. It requires some luck and some cash.
Disney only allows guests to schedule one Boarding Group per day. Presuming you snag one, you can also buy a Lightning Lane.
Other EPCOT/Virtual Queue Changes
The arrival of a new roller coaster alpha came with ripple effects across EPCOT. So, let's quickly discuss the significant details.
For starters, Remy's Ratatouille Adventure has already exited the Lightning Lane program, at least for now.
Disney has switched the second-newest ride at EPCOT to the Disney Genie+ lineup.
If you check the official site, Disney only guarantees this change through August 7th.
Theoretically, once the summer ends, all four Walt Disney World theme parks could return to the prior method of offering multiple Lightning Lane options.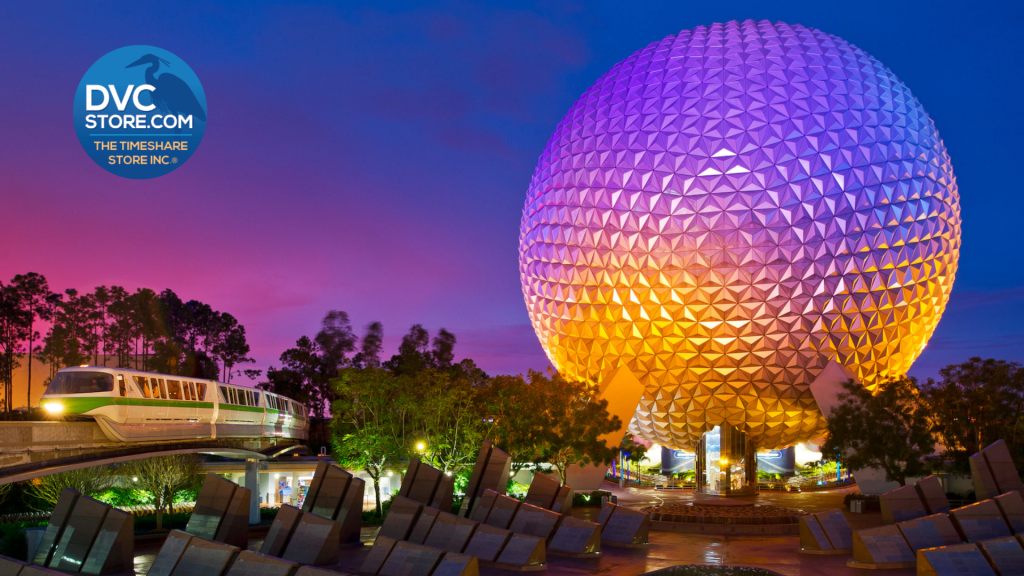 For the next two months, Remy's Ratatouille Adventure should be your first attempt on Disney Genie+ on EPCOT days, though.
Speaking of Disney Genie+, park officials changed something significant about the program.
You may no longer purchase Disney Genie+ ahead of time. Instead, you can only buy Disney Genie+ on the date of your park visit.
In other words, let's say you're going to EPCOT on Thursday. You cannot order Disney Genie+ until Thursday.
The one pro tip I have for you is that the booking window opens at midnight. So, you can buy it at 12:01 a.m. and thereby save yourself some aggravation at 6:50 a.m.
Otherwise, you'll start our day buying Disney Genie+, trying to schedule Disney Genie+ attractions, buy Lightning Lanes, and maybe even book a Cosmic Rewind Boarding Group.
No amount of coffee will help you with all that.
The Disneyland Update
We're tracking two stories at Disneyland Resort, one of which has apparently already resolved itself.
On the Tuesday before Memorial Day, passengers on Radiator Springs Racers freaked out when they noticed smoke emanating from the back of the vehicle.
The mental image of Lightning McQueen suffering a tire fire amuses me but would horrify children. So, it was thankfully nothing like that, just some smoke.
Unfortunately, this problem forced the ride to close for roughly 10 days…including Memorial Day Weekend. That was a case of brutal timing for Disney officials.
The ride has since returned to operation and without incident thus far.
Meanwhile, the Magic Key program at Disneyland has hit another stumbling block.
You may recall that Disney stopped selling two of the four Magic Key annual passes in 2021. This change occurred mere months after they went on sale.
At the time, the only guests who could purchase annual passes were California residents.
Now, Disney has ended sales on in-state annual passes as well. At this time, Disneyland doesn't offer any Magic Keys or annual passes or whatever you want to call them.
Park officials did announce that current owners of Magic Keys can renew them, though. So, there's that.
DVC Resort Updates
Disney Vacation Club members should be aware of several recent announcements involving the resorts.
For example, Aunty's Beach House at Aulani, A Disney Resort & Spa has reopened. So, you can use it for free babysitting once again.
The new hours of operation are 7 a.m. through 9:30 p.m. local time.
Please be aware that it's only available for kids ages 5-12, and there's a time limit for how long your children can stay here. It's usually 90-120 minutes.
At The Villas at Disney's Grand Floridian Resort & Spa, you can now book the new rooms. This part of the hotel, the Big Pine Key building, returns as a DVC exclusive on June 20th.
Disney has added the new inventory into the existing Grand Floridian space, giving you a better chance than ever to find availability here.
I'll speak more about the rooms themselves in a future update. Madame Leota wouldn't let me borrow her crystal ball to see into next week.
More DVC Refurbs
At Disney's Saratoga Springs Resort & Spa, you should be aware of some changes this fall.
Two of the resort's leisure pools will close for refurbishment starting on October 3rd. The pools are the ones at Congress Park and near the Treehouse Villas.
Disney has indicated that they'll require about two months of renovations.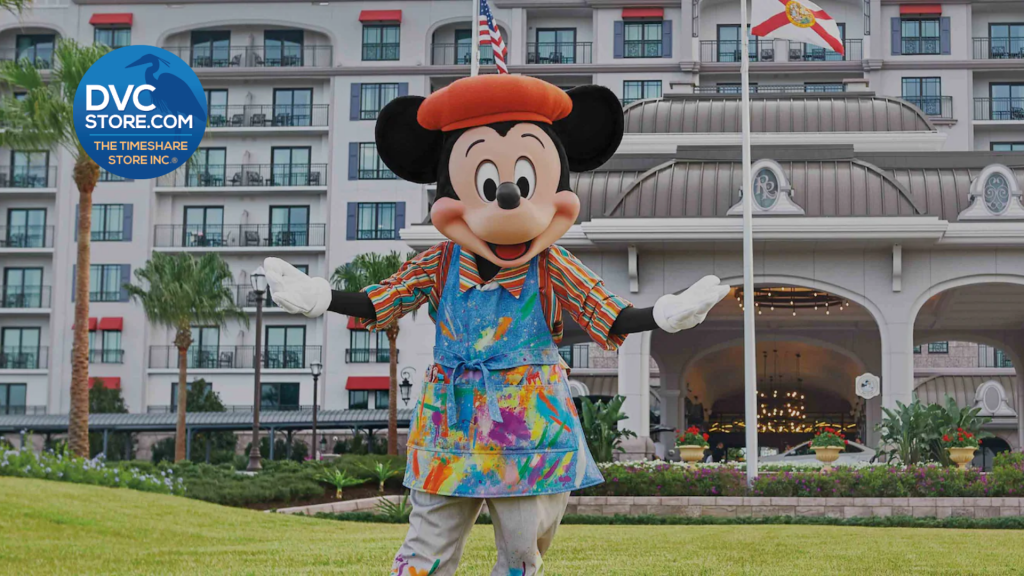 Realistically, you're not going to be swimming much in October and November anyway, though. And if you are, the hotel will have multiple pools open to guests.
Speaking of refurbs, Kidani Village at Disney's Animal Kingdom Villas will continue its repairs into October.
Some of these renovations will impact the BBQ pit, the fitness center, and the bus stops. They'll remain operational but may prove inconvenient at times.
Also, Kona Café will close on August 15th for some sort of refurbishment. Disney hasn't provided any details yet. So, I cannot tell you more than that.
On the plus side, Kona Island will remain open and even accept Mobile Orders during this timeframe.
Miscellaneous Park News
Disney has confirmed that Early Theme Park Entry will return in 2023. The company hasn't commented yet on Extended Evening Theme Parks Hours, though.
You may recall that Disney listed the evening amenity as a part of 50th-anniversary celebration at Walt Disney World. So, it may end when the birthday party does next April. Hopefully, Disney provides clarity soon.
Park officials have announced two enhancements coming to Disney's Animal Kingdom.
On June 13th, Finding Nemo: The Big Blue … and Beyond! will finally open. It's the long-anticipated replacement for Finding Nemo: The Musical.
The following week witnesses the return of a character greeting at Adventurers Outpost. This will happen on June 19th.
Then, on July 5th, Celebration of Festival of the Lion King will close forever. On July 16th, the original show will return, complete with Tumble Monkeys!
So, Animal Kingdom will feel like the olden days by mid-July.
However, you should know that Disney KiteTails no longer hosts scheduled shows. Instead, the performances happen at random.
Finally, a story we'll probably cover again next month involves Splash Mountain. Anika Noni Rose, the voice of Tiana, recently held a live interview.
During this conversation, she revealed that Disneyland and Magic Kingdom will introduce their re-themed versions of Splash Mountain in 2024.
I should note that Disney hasn't confirmed this yet but strongly hinted to expect an update by July 4th. So, I'll tell you more when I know more.
Enjoy your summer, my friends!