The Disney Vacation Club just announced an unpleasant surprise at one upcoming property but then made up for it with a shocker of a revelation.
We'll learn about transient taxes and eco-friendly cabins in this month's DVC News.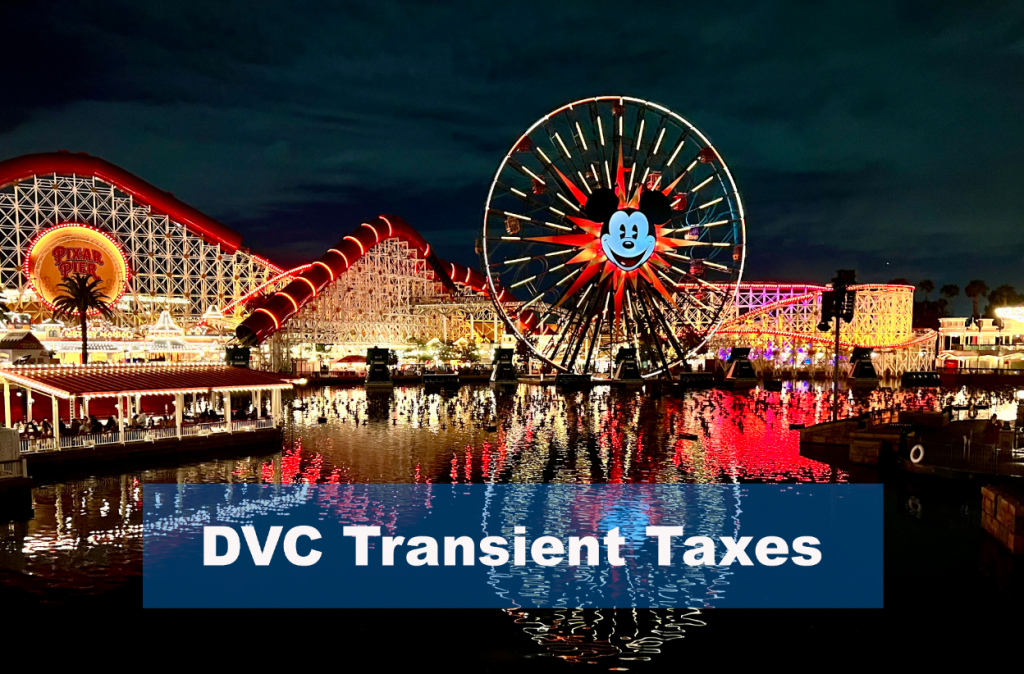 The DVC Transient Tax Update
Okay, I want to stress in advance that this update only applies to one DVC property…and it's not even one that's open yet.
In September, The Villas at Disneyland Hotel will finally open to the public, with members already able to purchase contracts right now.
While we're all excited about the addition of new DVC inventory at Disneyland Resort, the news comes with an unexpected downside.
Are you familiar with the term "transient tax"? If you've ever stayed at a hotel in a metropolitan area or tourist city, you should be.
Many cities charge these taxes to claim more tax revenue from tourists/out-of-town travelers.
Believe it or not, the city of Anaheim, California, has always been one of them.
Chapter 2.12 Subsection 2.12.020.010 of the Anaheim Municipal Code clearly states that tourists "pay a transient occupancy tax of 15% of the rent charged by the operator."
When you own a contract at The Villas at Disney's Grand Californian Hotel & Spa, you pay this tax.
You just may not have realized this fact because Disney has included it as part of your annual dues.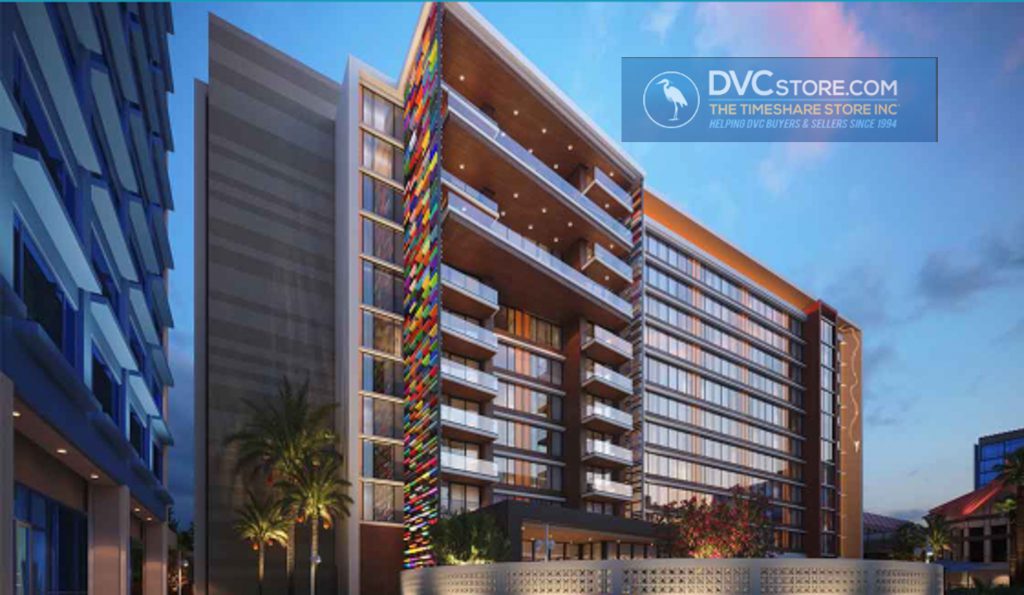 More about the Transient Tax
However, with The Villas at Disneyland Hotel (VADH), Disney will charge a daily transient tax during a hotel visit instead.
This change will turn a stay at VADH into a substantially more expensive proposition.
In addition to spending your precious DVC Points, you also must pay a cash rate. This number varies based on the date of your visit.
DVC has posted a list of nightly rates for your stay, depending on when you travel and which room type you book.
You may notice that Disney doesn't post a weekly rate as it does with DVC Points chart data. That's probably because the minimum you'll pay for a seven-night stay here is a bit under $200.
I calculated some estimated averages for six nights at a Deluxe Studio. Your out-of-pocket payment will be around $375. So, this tactic will take a bit out of your vacation budget.
I'd ordinarily point out that it could keep down the cost of your annual dues, though. Sadly, that's not the case, either.
Disney has published the annual dues at VADH for 2023, and it's $9.06 per point. That's $1.02 higher than Grand Californian, which doesn't require a transient tax.
For this reason, I suspect that bookings at the Grand Californian will continue to sell out quickly, even though VADH is the newest DVC resort.
By the way, you may have paid a Transient Tax before. Aulani has charged this fee since it opened in 2016. And that brings me to the final worrying fact.
Over the past seven years, Aulani's Transient Tax has more than doubled.
As an FYI, that's not something Disney can control. The city and state governments determine tax rates.
Hopefully, Anaheim and California officials will prove more reasonable.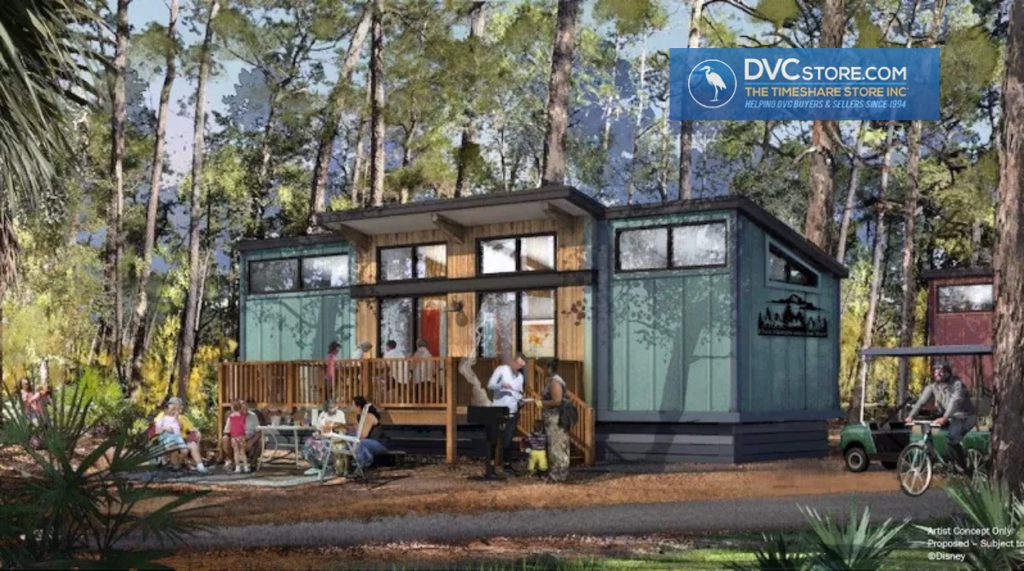 The New DVC Property
DVC did something I found clever. The day after the Transient Tax announcement, DVC revealed a new property coming in 2024.
That's right, folks! We'll get two additions next year. You already know about the expansion tower coming to Disney's Polynesian Village Resort.
Now, Disney has indicated that it will redesign all 400 Cabins at Disney's Fort Wilderness Resort.
Some of the structures at the campground date back to the 1970s, which is also true of Disney's Contemporary Resort and Disney's Polynesian Village Resort.
However, those properties aren't as susceptible to the elements. The Cabins have been more exposed for decades.
We've reached a point where management is tired of makeshift upgrades.
Instead, DVC's plan calls for the deconstruction of the current Cabins. Afterward, Disney will rebuild new Cabins in the same space.
Oddly, officials aren't sure yet about the number of updated Cabins they'll correct. The current estimate calls for at least 350 new Cabins from the 400 old spaces.
These updated Cabins will be substantially more eco-friendly, employing state-of-the-art techniques to modernize the internals.
The new Cabins will sleep six and include full-sized kitchens. Also, some of them will be pet-friendly, a first in the DVC lineup.
Since Disney is rebuilding in the same area rather than starting from scratch, the timeline for these Cabins is shorter than the expansion tower at the Polynesian.
As things stand, both new DVC properties should debut during the second half of 2024.
Park Updates
First, I should mention that Disney has sued all members of the Central Florida Tourism Oversight District (CFTOD), plus Florida Governor Ron DeSantis.
The CFTOD has countersued Disney. You can read the Reuters legal opinion on this nonsense here.
In the interim, Florida has also introduced legislation to oversee monorail safety. Again, none of this impacts any Disney trip you'll take soon.
In fact, the Florida legislature also announced a new proposal that could ostensibly give Disney/DVC a tax break.
Unlike the monorail bill, this isn't confirmed but is merely a proposal for now.
In annual pass news, Walt Disney World has brought back new sales. The company's current strategy focuses on selling an annual pass allotment that ensures the parks don't become overcrowded.
Both out-of-state annual passes, the Sorcerer Pass and Incredi-Pass, remain available as I type this.
Act quickly, though! You never know when they may sell out!
At Disneyland Resort, you may have heard a story about a fire. It's absolutely true!
For the second time in a few years, a Maleficent dragon has self-combusted. This time, a fire broke out during a performance of Fantasmic!
Thankfully, Disney safely evacuated all guests and cast members. So, this story is funny rather than scary.
Here's a video of the bizarre turn of events:
Disney has shut down all fire-related special effects for the time being, and Fantasmic! at Disneyland will (understandably) remain closed through the entirety of May.
Park Updates II
In other Walt Disney World news, Disney has confirmed that the Disney Dining Plan will return on January 9th, 2024.
The wording of the announcement suggests that it's here to stay. You can buy a dining plan for a 2024 stay as early as May 31st, 2023!
Disney has also updated its Park Pass rules for 2024. Recently, Disney changed the system such that annual passholders could enter the parks on weekdays after 2 p.m.
On weekends, guests can visit three of the four parks (but not Magic Kingdom) after 2 p.m. on Saturdays and Sundays.
As of 2024, Disney will offer "good-to-go" days for annual passholders and cast members. On these dates, you don't need a Park Pass to visit at any point!
Similarly, when you purchase date-based admission tickets – and most Walt Disney World tickets are date-based now – you no longer need a Park Pass as of 2024!
Disney has also indicated that changes are coming to Lightning Lane and Disney Genie+ reservations.
A recent Parks Blog update hints that Disney will accept reservations at some point, just as previously occurred with the old FastPass system.
However, the update indicated nothing finite. So, stay tuned on this one!
Finally, Disney has firmly stated Early Theme Park Entry and Extended Evening Theme Park Hours will remain through at least 2024.
So, we know we'll enjoy these outstanding amenities for (at least) the next year and a half!