DVC Studio Stay – My Top 5 Essentials
My journey as a DVC member has been short but sweet. My husband and I became DVC members in 2016. Our Walt Disney World vacations became frequent enough to make us consider buying Disney DVC points. Today, we are proud owners of a small contract at the Polynesian Villas and Bungalows.
I absolutely LOVE The Polynesian Resort, and can write about the reasons why forever. However, what is unique about the DVC units at the Polynesian Resort is that the vast majority of them are studios (well, I am aware of the Bungalows, but those are out of reach for most DVC owners anyway).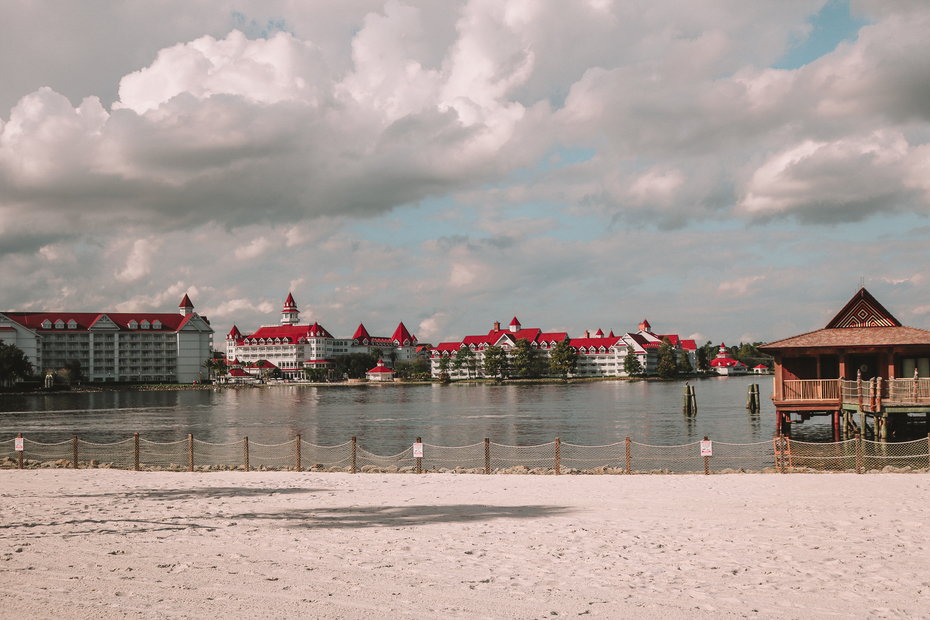 Even when we are not staying at our home resort, we don't have enough points to book 1-bedroom villas, which makes studios our preferred type of accommodation.
Let me preface this by saying that we are a family of 4 (2 adults and 2 boys) and our children are still small (7 & 1). The studios at The Polynesian Resort are perfect for our family size. They are spacious, beautifully themed and provide just what we need. Now, studios can be a little tricky in terms of family dynamics. In my opinion, they are step above a regular room, without some of the amenities that a 1-bedroom villa offers.
The biggest negative of staying in a DVC Studio for me is not having housekeeping come in every day to clean your room, take your trash and tidy up a bit. In addition, the kitchenette is stocked with just a few items to get you by. Although I am staying at a DVC resort unit, and I am greeted with the big "welcome home" at arrival, the studio doesn't scream "home" to me, it feels like a hotel room with a kitchenette.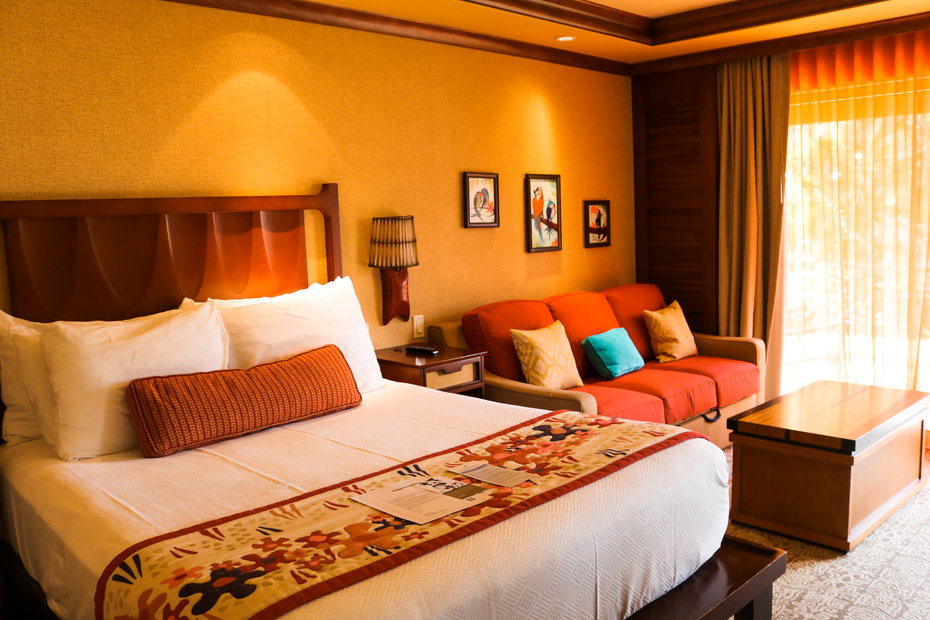 But hey! I am not complaining. These are not deal breaking issues for me. It is just a matter of knowing what to expect, planning ahead and bringing with you some essential items to get you through those small hurdles.
I am currently planning my next stay at a Bay Lake Tower studio and have been thinking about what to bring with me. Although I can come up with a huge list of items to bring, here is a list of 5 essential items I like to bring when staying at a Disney Vacation Club studio.
(1) Big Trash Bags – When staying at a Disney vacation Club Studio, you are provided with a small rectangular garbage basket and a separate recycling bin. I don't know about you, but my small family of 4 generates enough trash to fill that basket pretty quickly (we also have a 1-yr old which means dirty diapers need to go somewhere). Easily, that little basket can be overflowing by the second day. Now, keep in mind that when staying at a DVC studio, housekeeping is provided every 4 days. As you can imagine, a small garbage can doesn't cut it for us. With this in mind, I always pack a couple big garbage bags in order to keep trash contained, the room tidy and clean.
(2) My own coffee and filters – I NEED to have coffee in the morning. If coffee is important to you, you want to read this. The coffee provided in the DVC Villas is not great! If you are an expresso lover like me, you will be disappointed with the coffee brewing machine that these rooms have. I suggest you bring a bag of your favorite coffee, and if you are planning on using the coffee brewing machine provided, bring coffee filters since those are not provided. I have a compact single serving expresso machine that will be coming with me on my next trip.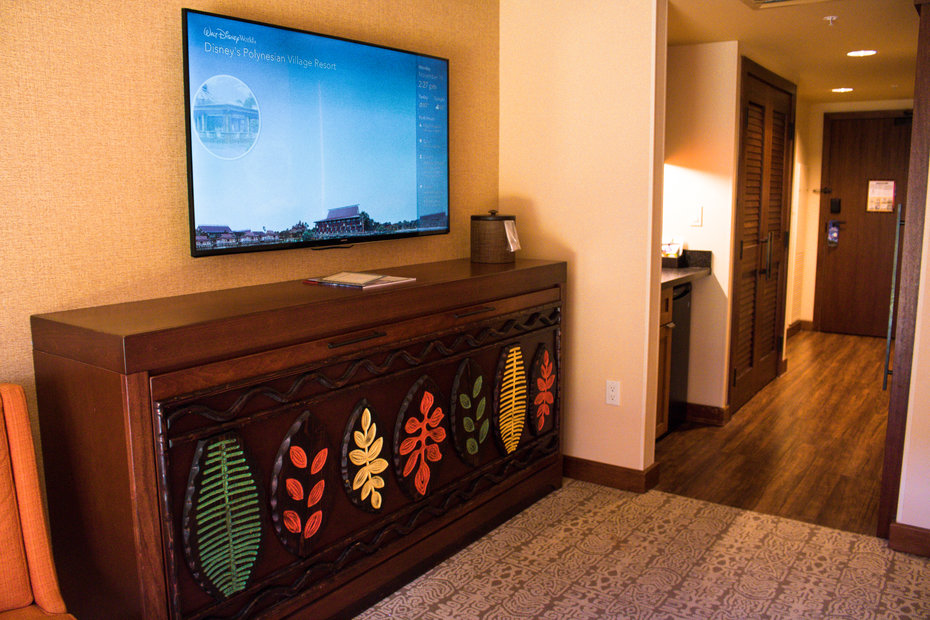 (3) Extra cutlery and plates – I like to bring my own disposable cutlery and plates just because we use them a lot. Disney Vacation Club studios are stocked with plastic cutlery and paper plates, but it's only about 4 each and we use way more that what they provide. Obviously, we can't prepare full meals in a DVC studio, but we always eat breakfast in the room. Usually, my kids would eat a bowl of cereal in the morning so at the very least, I like to bring a pack of disposable paper bowls or, if you want to be environmentally friendly, bring 2-3 bowls and spoons in our suitcase and wash them every day.
(4) Tub of Disinfecting Wipes – We have 3 boys in our family (includding the Hubby), which means bathrooms get dirty pretty quickly. I find disinfecting wipes handy when you just need to give a quick refresh to the toilet seats or clean dirty surfaces until housekeeping day comes around.
(5) Warm blanket – Ok this is more of a wish for me. We always fly to Orlando so bringing our favorite cozy blanket would take way too much luggage space. However, If I ever drive from Maryland to Orlando, I will definitely pack a warm blanket. It could be just me, but I find the bed sheets in the rooms too thin which makes me really cold at night. I understand that we can ask for more bed sheets but I just feel like those beds are missing a warm and cozy comforter! Those flimsy bed sheets are not enough to keep me warm at night.
Now, it won't be necessary to bring all of these items if you choose to pay for daily housekeeping, but who likes to pay extra anyway right?
I would love to hear about your personal list of essential items to bring when staying in a Disney Vacation Club studio. It is amazing to read about all the genius ideas other fans come up with.