DVC'S Kidani Village is Worth Considering
DVC'S Kidani Village Is Worth Considering
When considering which Disney Vacation Club (DVC) Resort to explore next, don't shy away from Kidani Village at the Animal Kingdom Lodge. The resort is its own standalone building that includes only DVC rooms and is in close proximity to Disney's Animal Kingdom Lodge also known as the Jambo House. My wife and I stayed there in mid-July of 2019.
Let me first start off by addressing what seems to be the number one criticisms of both of these resorts, they're not near anything. Well, that's true, but I think you'll find that Kidani Village is a departure from the traditional stay you may have experienced in the past on Disney property. In my opinion, the pros definitely outweigh the cons.
It's far away from everything. Yes, with the exception of the Animal Kingdom Park, it is a bus ride away. Even getting to the Animal Kingdom itself will require a short bus ride, but based on my several bus trips, it took no longer to get anywhere than if you were staying at Saratoga Springs or Old Key West. Even for me, who has in the past enjoyed staying at The Boardwalk because of its close proximity to Epcot, I found that Kidani Village was a relaxing change.
Upon driving into the property I noticed something unique, that the parking lot was under the structure of the building. Although I had a Savannah view, this meant that even those without a Savannah View weren't looking at a magical parking lot. Those without a Savannah view still had access to several locations near the lobby with outside seating with rocking chairs, an indoor lounge and a short raised trail into the Savannah for animal viewing.
The check in process was easy and while we waited for our room we explored the trail to the Savannah and the pool area. The lobby is small, but comfortable and included a small gift shop where some snacks are also available. The rear of the lobby has a large window to the Savannah where you can walk down some stairs and to an outdoor viewing area. When you walk outside there is a raised trail surrounded by some themed fencing that allows you to walk about fifty feet into the Savannah where you can view some giraffes and elk. There are also some cultural representatives present that will give you some trivia about Africa. Along the railings are some signs and pictures that allow you to read about the animals that you see.
Our next stop was the pool bar since we were a little early. I didn't take pictures in the pool area as there were a lot of children around, but did find it fun and relaxing. There was a sizeable splash pad for younger children and a nice sixed zero entry pool nearby. The pool bar had a few small lunch items and snacks available and the staff was very friendly. Sanaa Restaurant is also located in the resort and that's where we headed later in the evening for dinner.
Our room was ready about a half hour later and we left from the pool to check it out. Depending on your room location, the distance from the lobby can be a longer than usual walk, but that it because the shape of the building seems to be designed in a half circle to allow more rooms to have a Savannah View. The hallways were carpeted and themed nicely with an African typed theme. We entered our room and were not disappointed. I created a video tour of the room on my YouTube page which you can view here.
The room seemed well cared for and nothing seemed dated. In the entry way, there was the usual microwave, refrigerator, toaster and dishes. There is a coffee maker with Joffrey's Coffee, no Keurigs yet. The bathroom was the next door, it featured a singular sink but there was plentiful counter space. The toilet was behind a separate door. The shower, which included a tub, was in view of the sink. The soap, shampoo and conditioner were the Disney products mounted in the shower of which I am personally not a fan, but we bring our own. Everything was clean and there didn't seem to be any soap scum, discoloration or rust on anything.
The room featured a closet that included an extra pillow and blanket as well as a safe large enough to store a laptop. Another cabinet style closet featured some hangers and additional clothing space. There was no murphy bed under the television, below it had four pull out drawers and two cabinets. There was a small shelf below the television that had two regular electrical outlets and four USB outlets.
We both found the bed a little softer than we normally like, but it wasn't the end of the world. There was only one nightstand which included one regular outlet and two USB outlets, there was no alarm clock. The typical love seat was near the bed that turns into a pullout double bed. There was a note from the hotel manager informing us that they may enter the room at some point and replace the couch. It didn't look in bad condition, but we did not utilize the bed feature. (Maybe they are giving them to the Grand Floridian). There was also a table and two chairs which was large enough to have lunch on or to work with a laptop.
Lastly, the balcony had a great view of the Savanna. At most times that we were in the room, we were able to see some animals. There were also several occasions where some of the animals including three giraffes were very close to the balcony. It was nice to wake up and enjoy our morning coffee while watching what seemed like a live action version of the Lion King.
So is this resort for you? We don't have children yet, but I'll say this much… If you have children that love animals, this is for you. If you need to take a break from the parks it would be ideal for your children to watch the animals from your balcony. And while it may not be on the monorail loop or within walking distance of a theme park, this resort can allow you to enjoy the Disney magic in the theming and creativity of this resort without being in the middle of the sometimes hectic schedule of a Disney Vacation.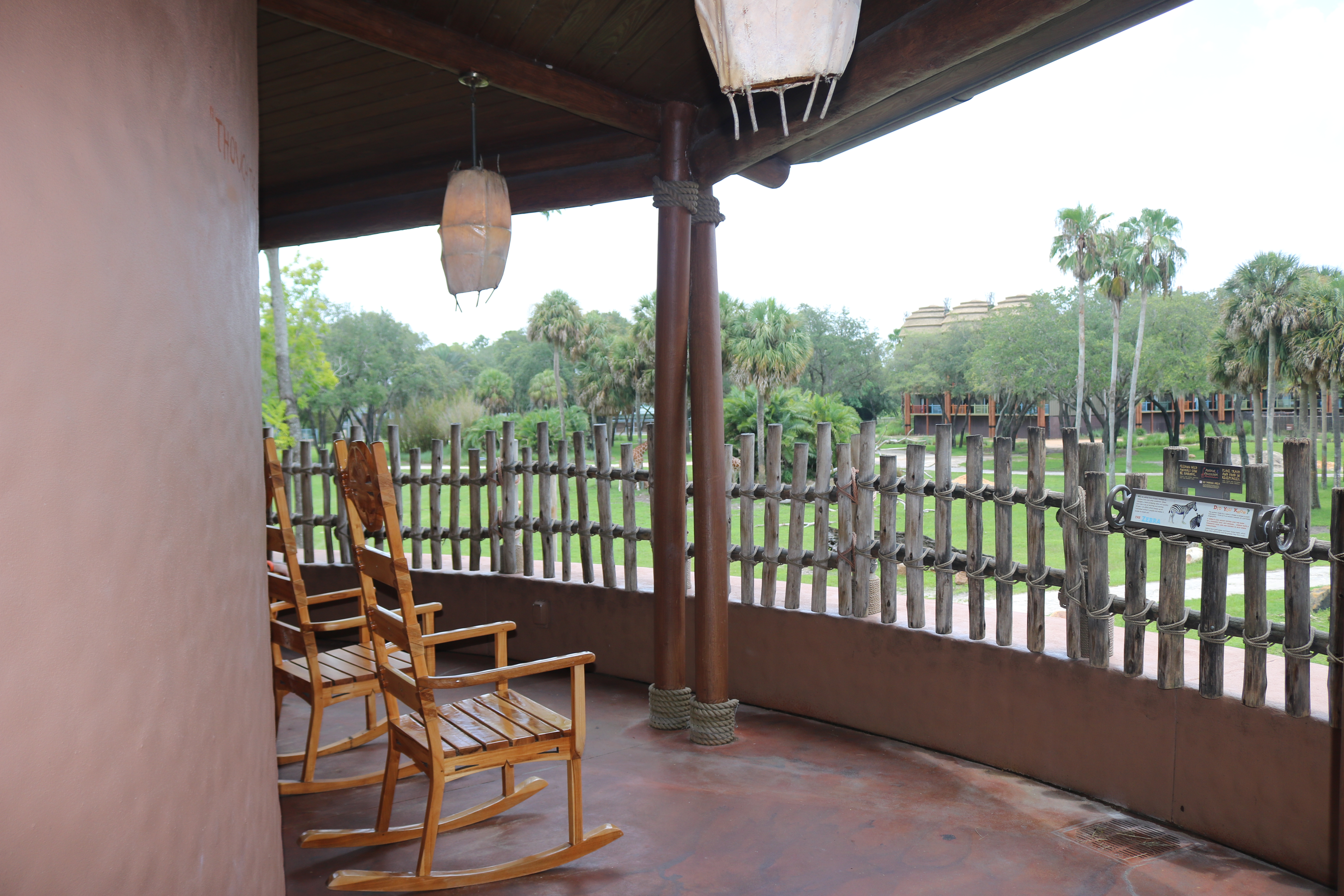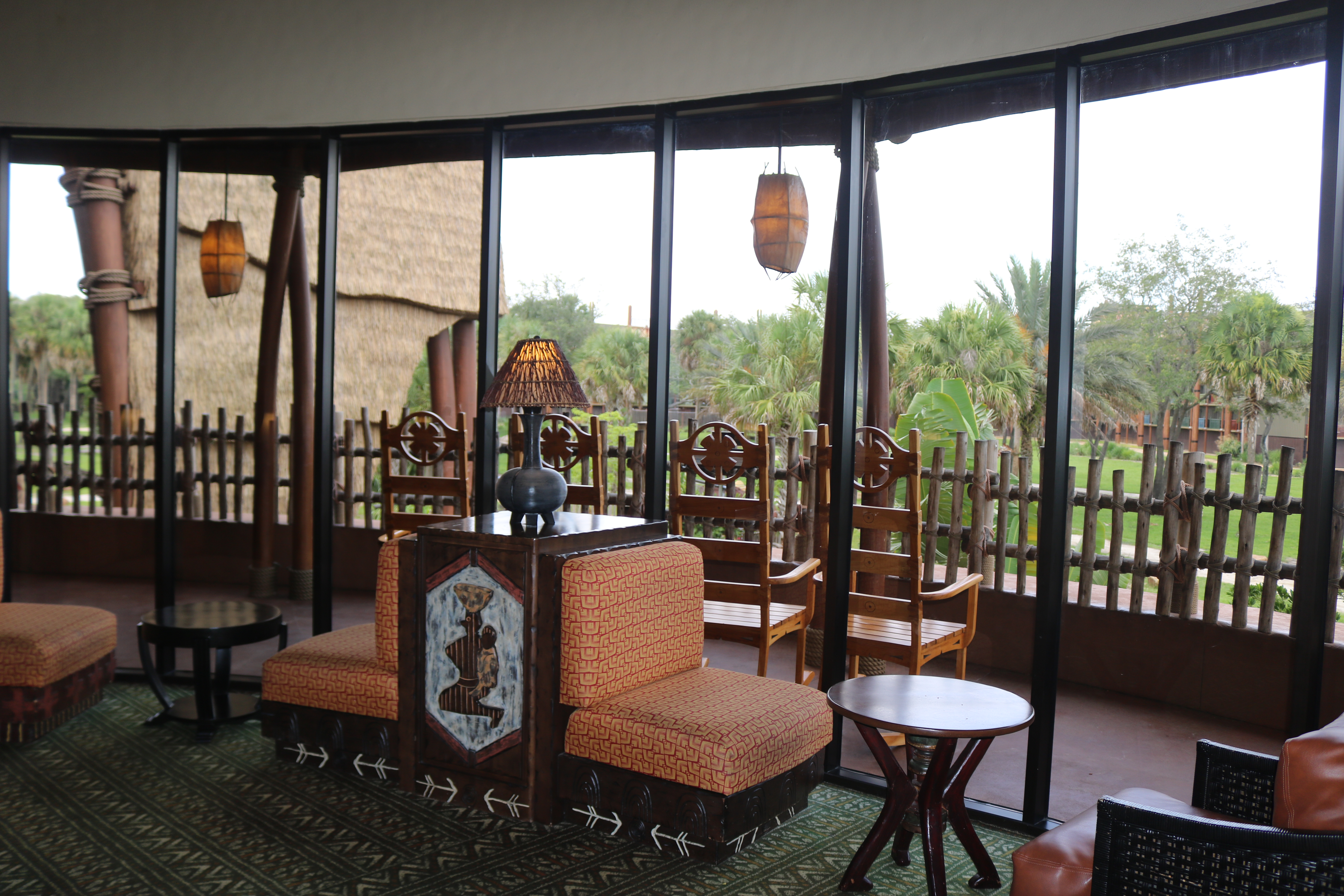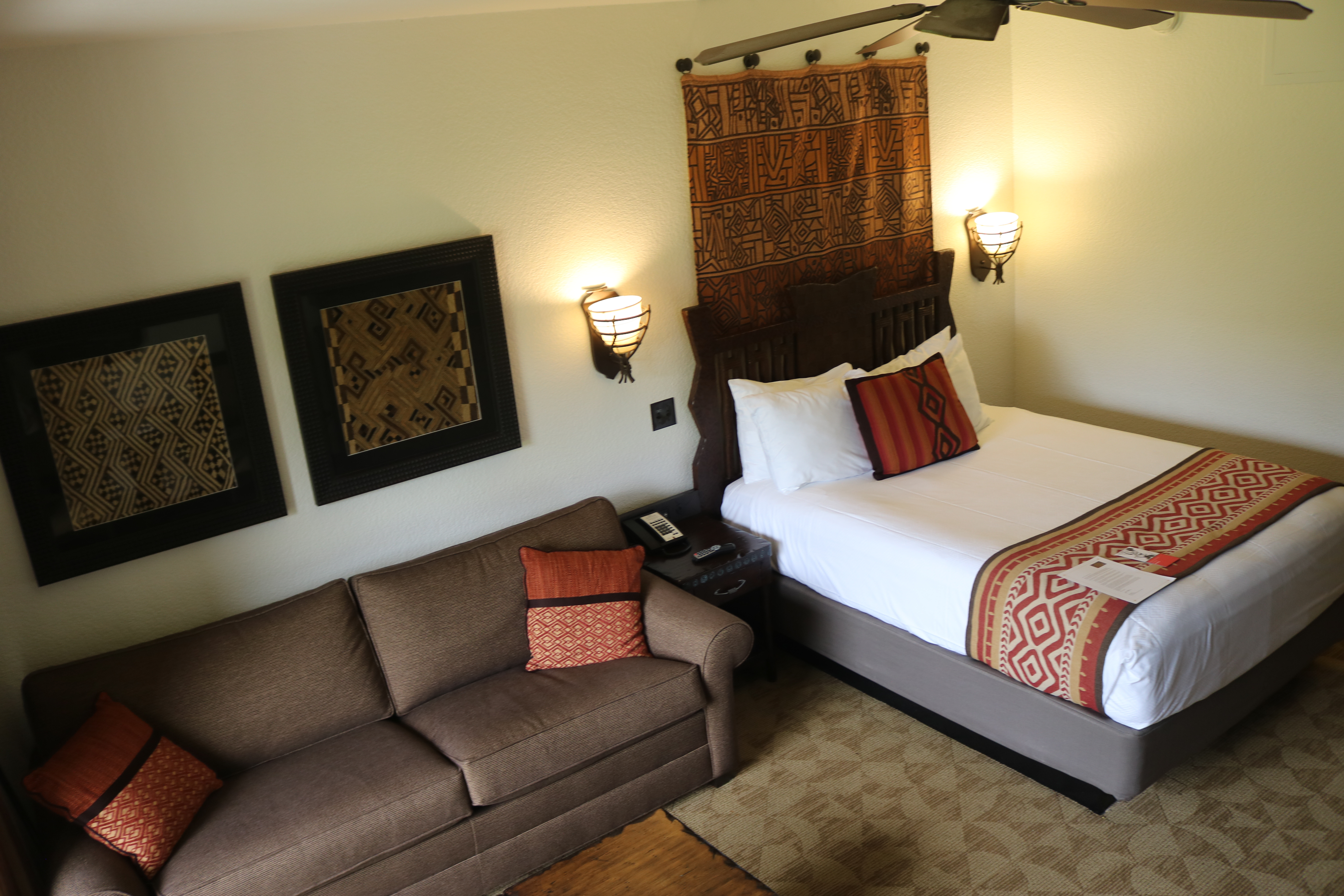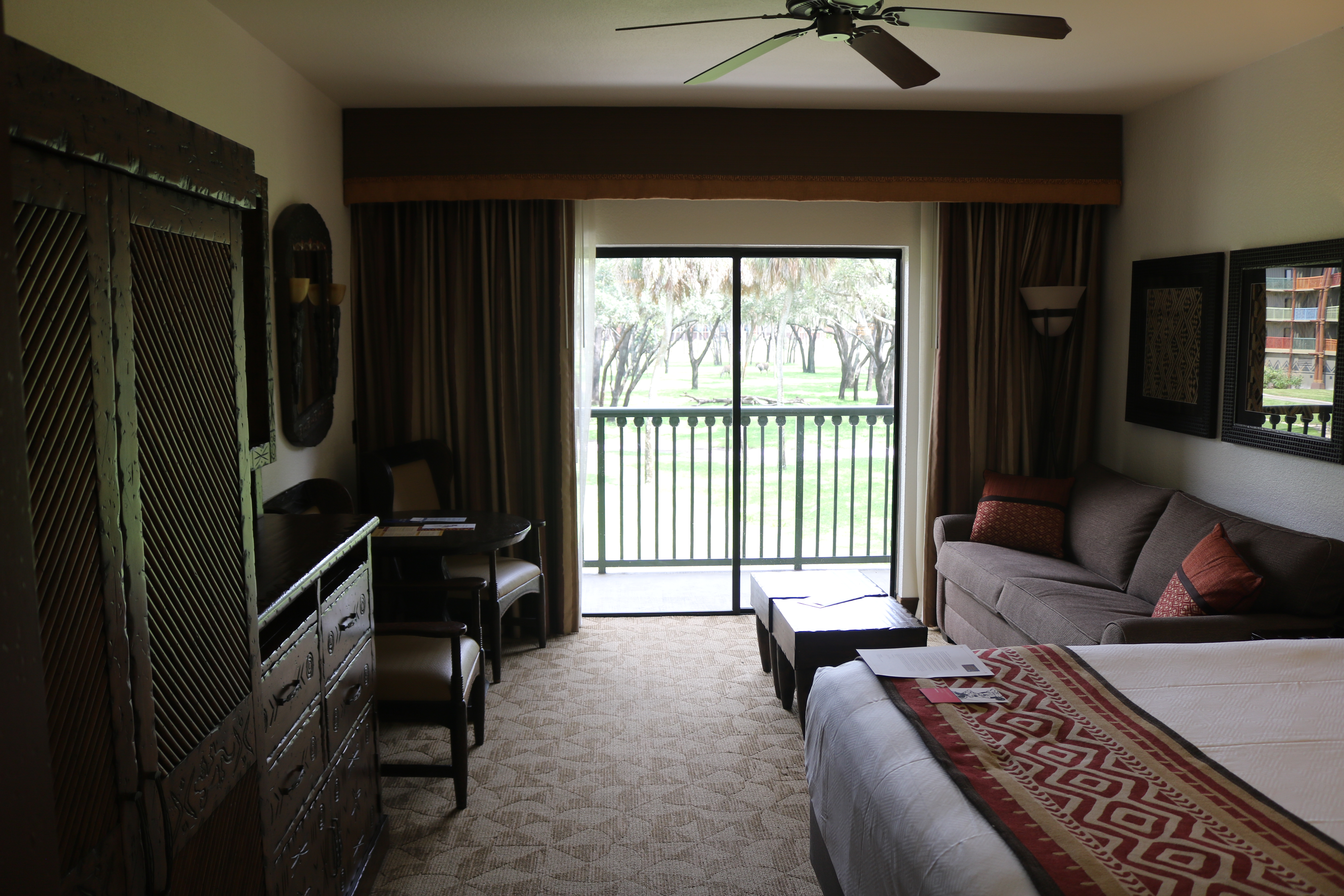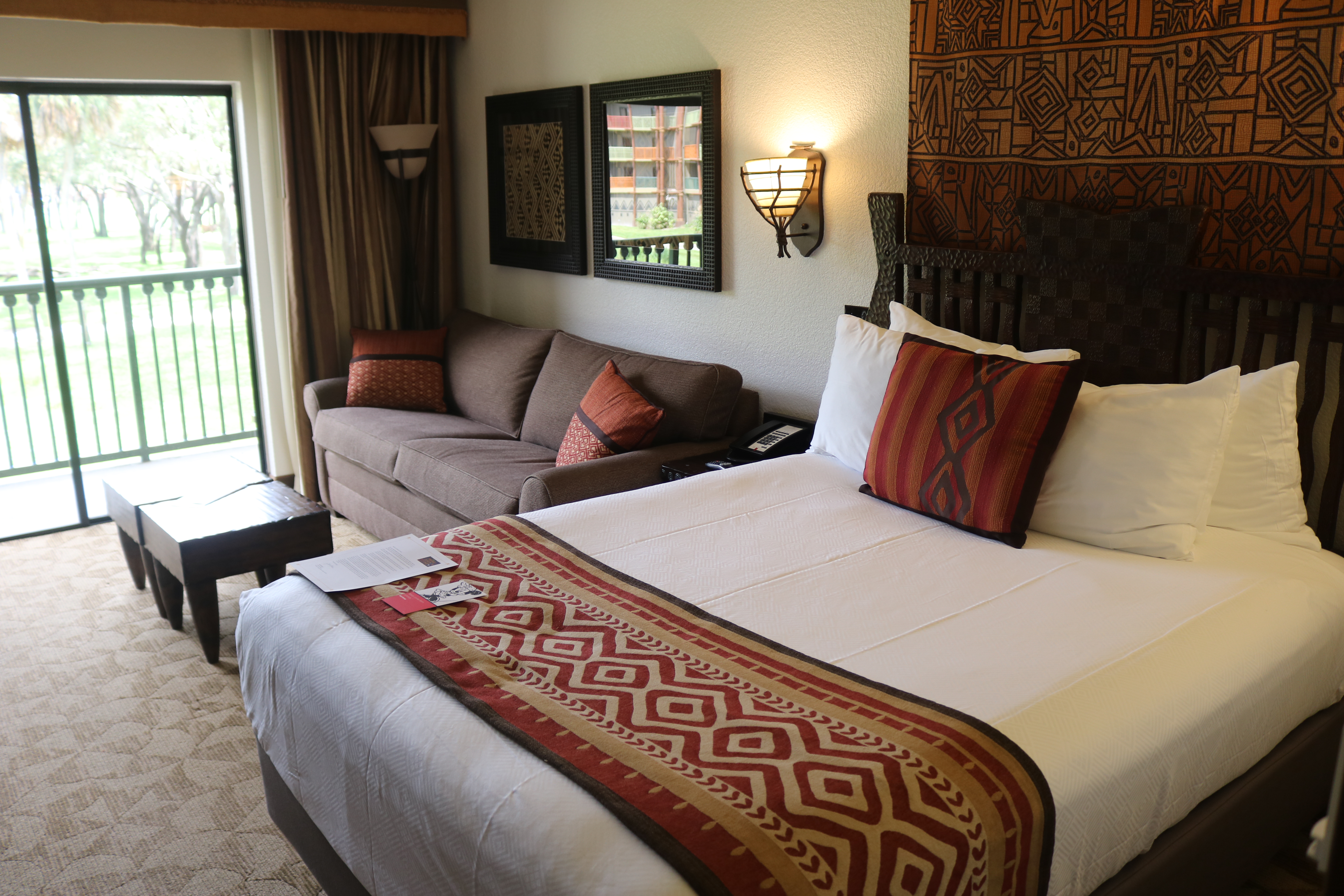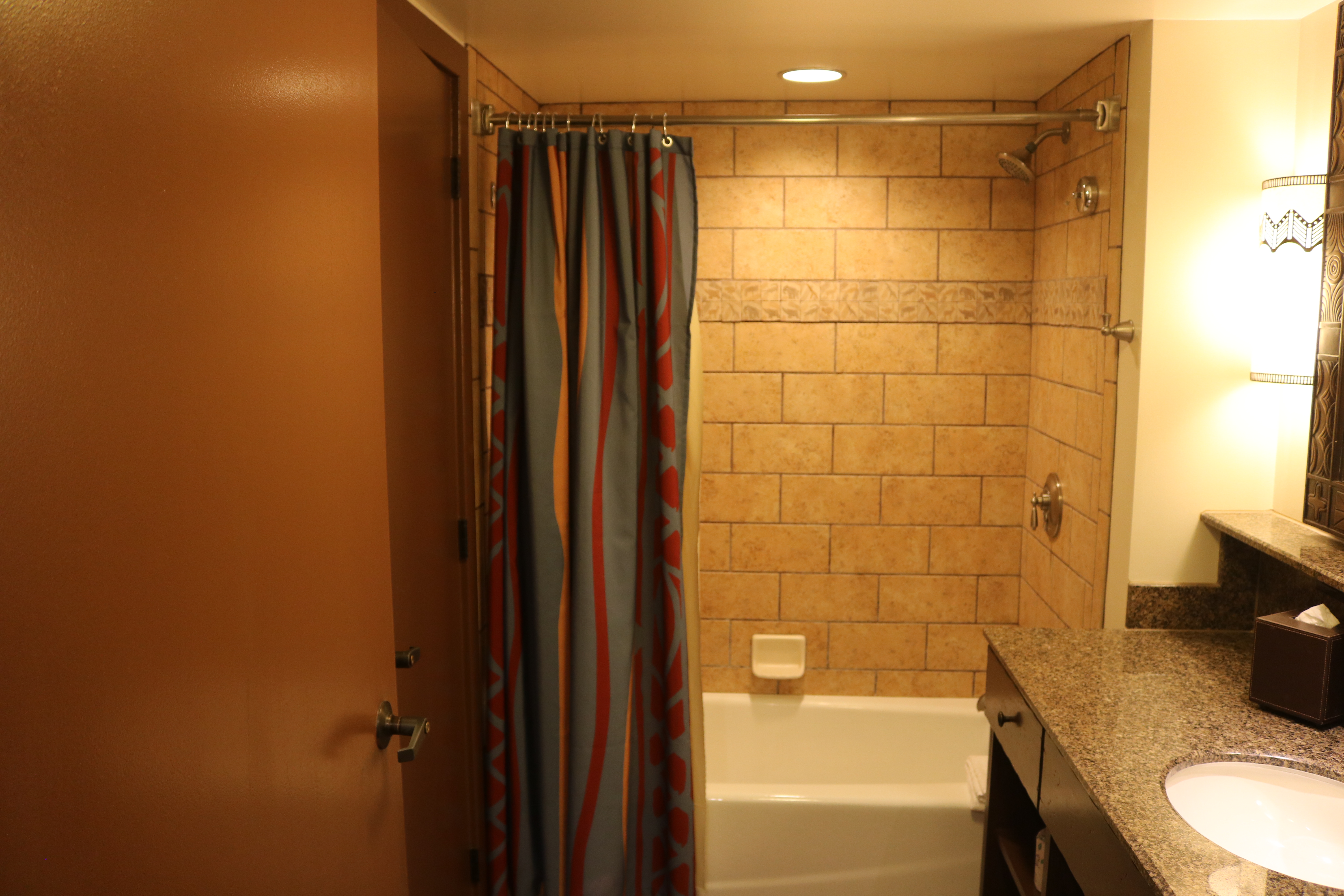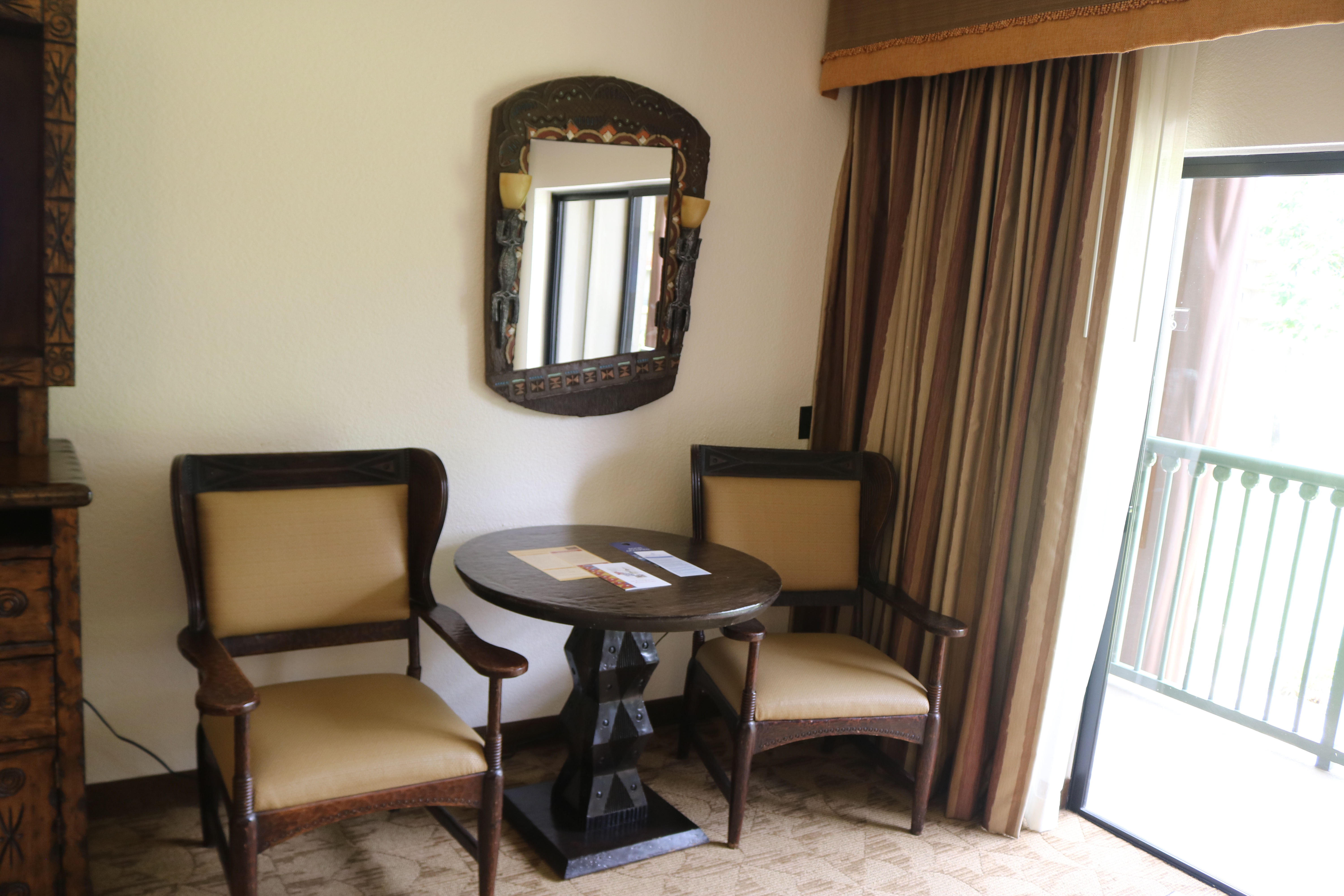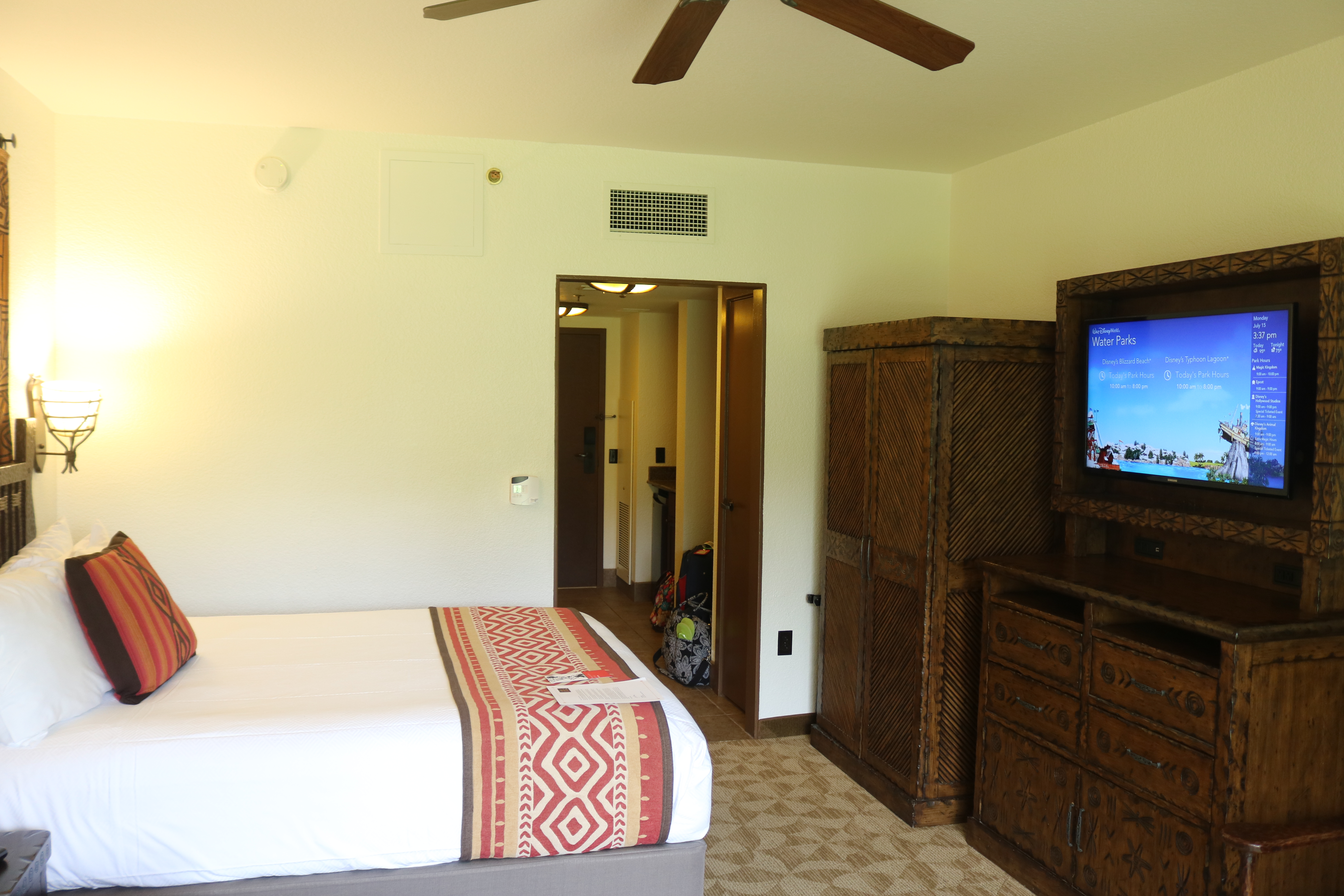 Room your link: https://youtu.be/Wgo74s1cBDs