How Will the Skyliner Affect the Beach Club and Boardwalk Villas?
One of the greatest benefits of staying at the Beach Club or Boardwalk Villas is the short walk to International Gateway, the back entrance to Epcot. International Gateway has always been quieter than the main entrance to Epcot, allowing for quicker security checks and direct entrance into the World Showcase. Most importantly, International Gateway allows for easy access to all of the Epcot festivals, including everyone's favorite, Food & Wine. It's what makes the Beach Club Villas and Boardwalk Villas so popular during the fall.
However, now that the new Skyliner gondola system is opening on September 29, 2019 and will bring guests from the Riviera, Pop Century, Art of Animation, and Caribbean Beach Resort to International Gateway, some DVC members at the Beach Club and Boardwalk Villas are concerned: how will the Skyliner affect their access to Epcot?
Some changes have already been made as the Skyliner construction continues.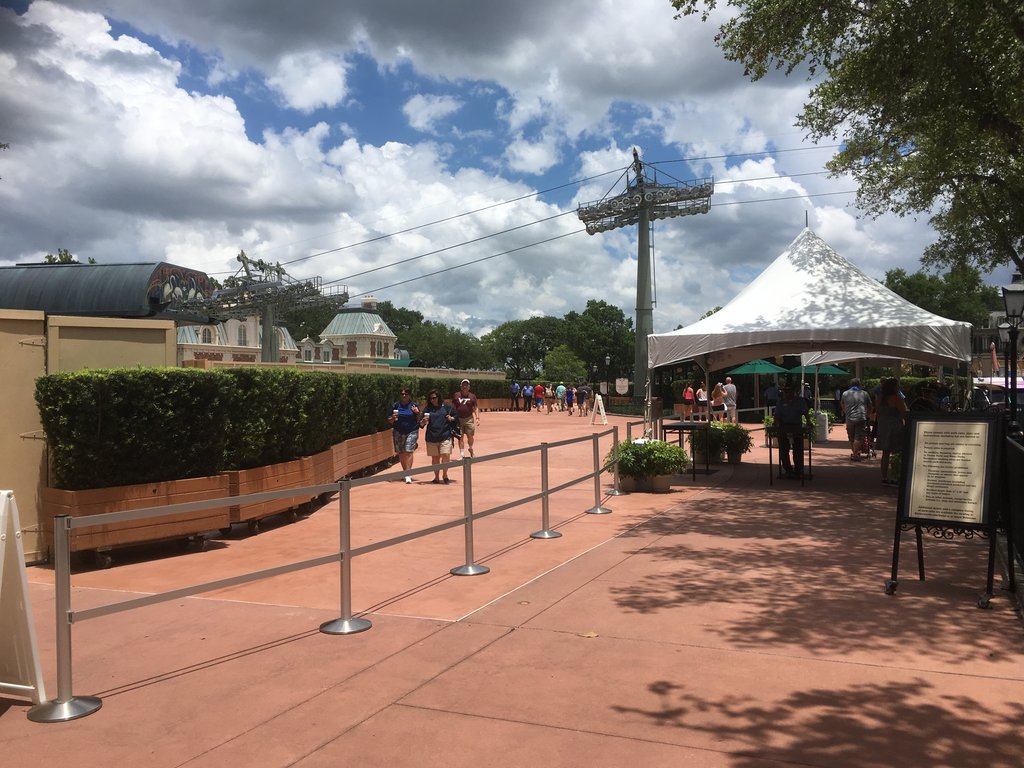 Ticketing and Guest Relations has moved to the left before the dock for the Friendship boats, and the security checks are on the right just before the dock.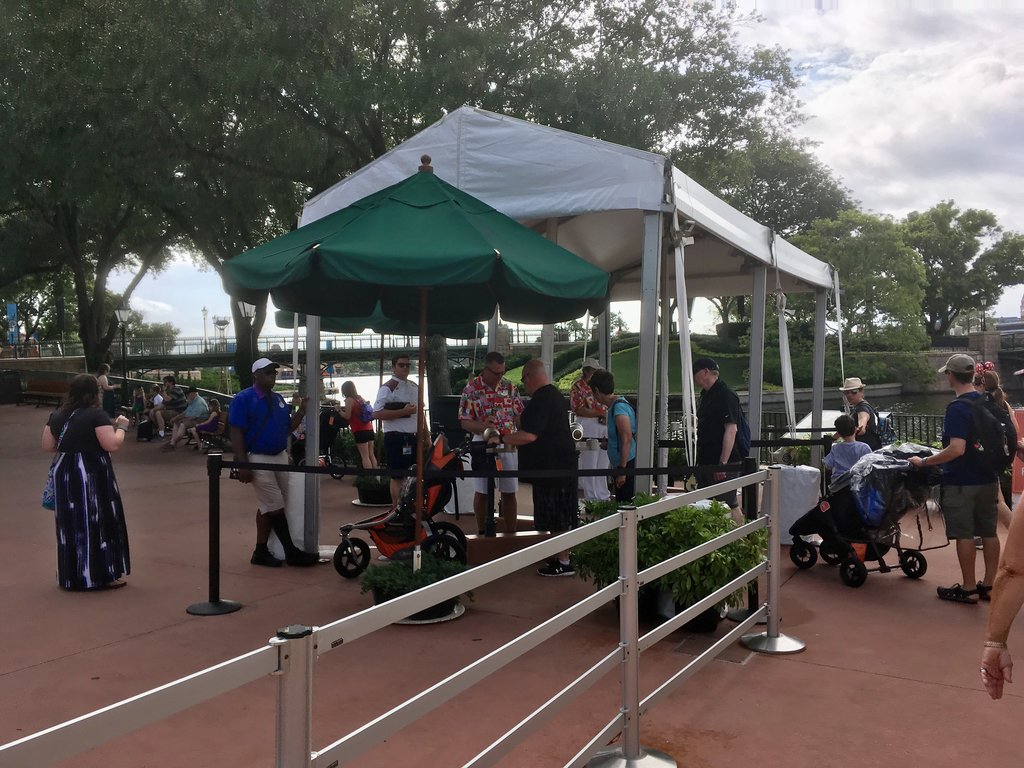 The actual park entrance is further back towards the World Traveler gift shop.
While this is pure speculation for now, if additional security check stations are added, and each Skyliner car can only drop off a maximum of 10 guests at a time rather than boatloads or monorail-loads of people, I think that although International Gateway will have more traffic than it has in the past, it may not necessarily cause the awful congestion that many fear.
On a positive note, maybe the opening of the Skyliner will encourage people to try "Skyliner-hopping" and visiting different resorts along the new transportation system similar to the way that many enjoy monorail-hopping to the Grand Floridian, Polynesian, and Contemporary resorts. I for one would love to try going from the Boardwalk Villas onto the Skyliner at International Gateway and over to the Riviera to try Topolino's Terrace, the rooftop restaurant.
As an owner at the Boardwalk Villas, I am optimistic that although International Gateway may be busier than it's been in the past, the launch of the Skyliner can also be a positive change, making it more convenient to explore other parts of WDW.
How do you feel about the introduction of the Skyliner? Is it something that you are excited to try?