Everything we know about the Upcoming Disneyland Tower DVC Resort
Disneyland Resort will soon add a Disney Vacation Club (DVC) property, but…not that one.
You may recall a contentious showdown between Disney and the Anaheim City Council over a $267 million tax credit and a two-block move.
Since then, the two parties have kissed and made up enough that DVC will open its second location at Disneyland Resort.
Here's everything we know about the upcoming Disneyland Tower DVC resort.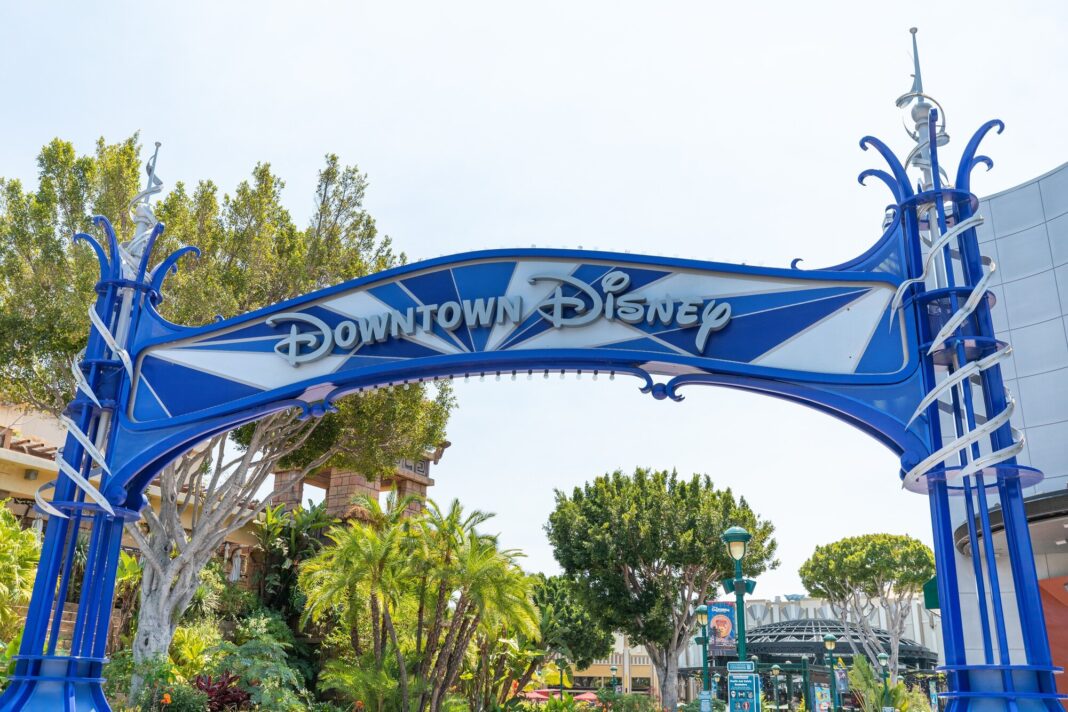 Why This Hotel Isn't at Downtown Disney
Any discussion of a new DVC resort in Anaheim begins with a reminder of what previously went wrong.
During the 1950s, Anaheim provided the cheap land that Walt Disney needed to build the Happiest Place on Earth.
However, real estate prices have spiked since the arrival of Disneyland because of Disneyland.
Uncle Walt later lamented that he didn't buy more land there. This bit of poor planning has limited expansion at Disneyland Resort.
The one thing that Disney officials relied on for many years was a close working relationship with the local government.
Obviously, the city of Anaheim thrives off Disney business. Still, some residents believe that the company doesn't pay enough in taxes.
This matter came to an unexpected climax when some anti-Disney politicians ran for and won positions on the Anaheim City Council.
Soon afterward, Disney modified plans for a planned resort, one that would have included DVC inventory.
This Downtown Disney property would have featured 700 rooms and opened, well, right about now (2021).
Alas, Disney wanted to move the property two blocks from the spot where Anaheim officials had agreed it should go.
The new members of the City Council argued that Disney should lose $267 million in tax credits if it made this move.
Yes, two blocks would have cost Disney more than a quarter-billion dollars. Unfortunately, this potential DVC project died when Disney canceled its plans and ceded the massive tax credit.
Notably, Disney took the following City Council race more seriously and assured that Mouse-friendly people would control the vote. That leads us to…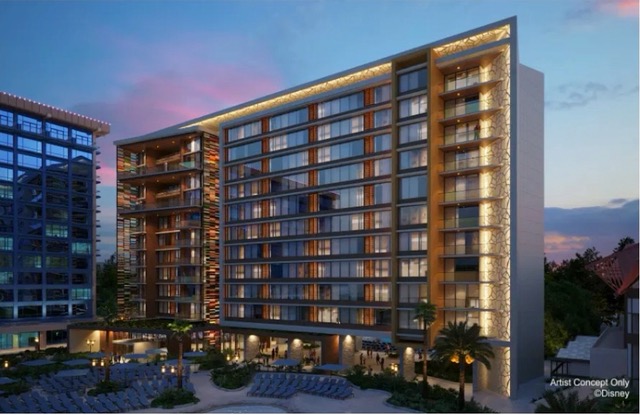 How Disneyland Hotel Received a Tower Expansion
The dirtiest secret at Disneyland Resort involves hotel inventory. There's just not enough of it, especially for Disney.
The company owns three resorts, only one of which includes a DVC presence. Overall, Disneyland Resort includes 2,419 hotel rooms, 71 of them reserved for DVC usage.
That's the reason why DVC experts say that you should buy at Disney's Grand Californian Resort & Spa if you want to stay there.
Obviously, Disney needs more hotel rooms. The Downtown Disney resort's cancellation set back the company for a while.
Thankfully, park strategists came up with a Plan B. In November of 2019, Disney submitted a new proposal to Anaheim officials.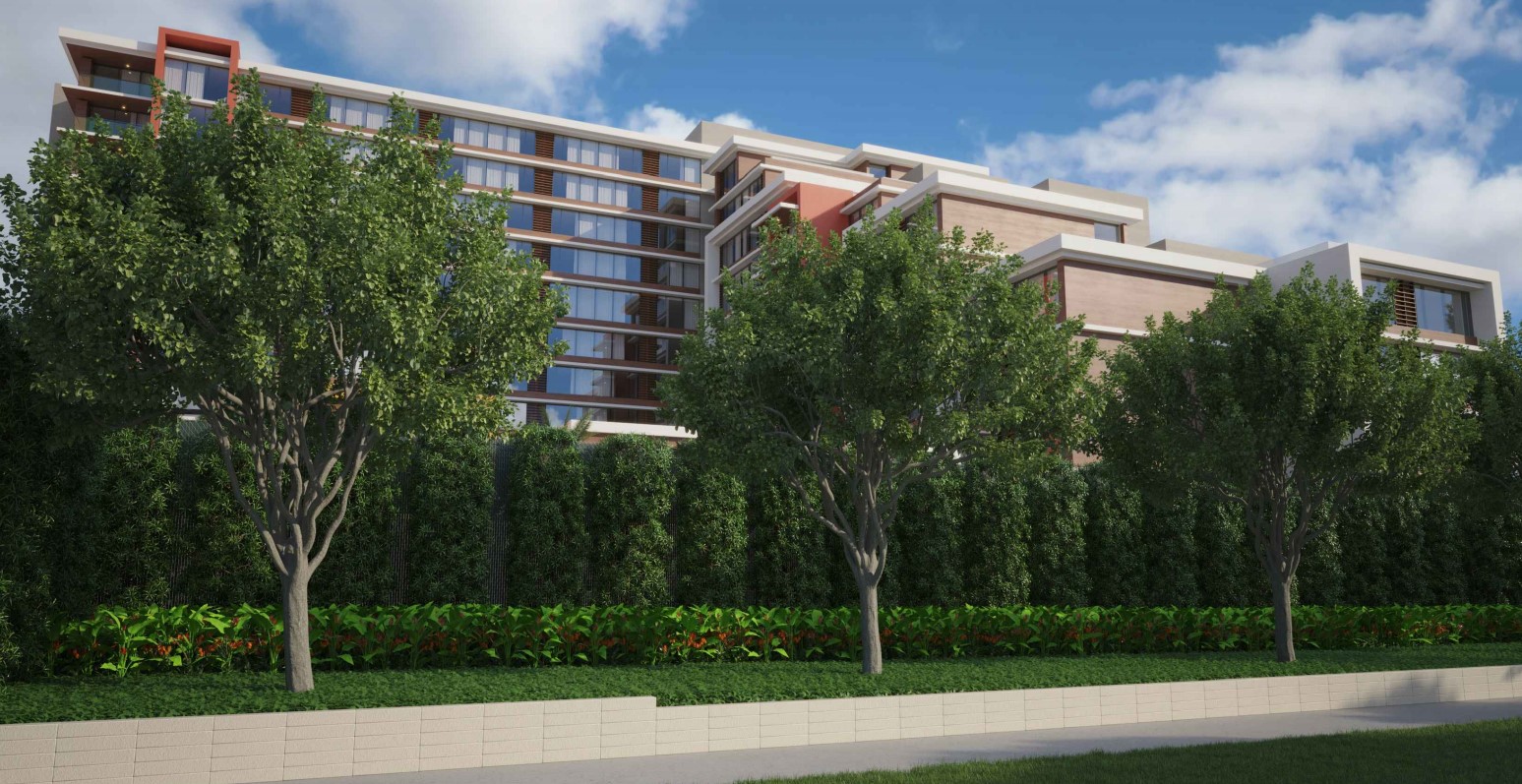 This plan called for a 12-story tower hotel adjacent to the existing one, Disneyland Hotel.
If that premise sounds familiar, it should. Disney did the same thing in adding a new property, Bay Lake Tower, beside the historic Disney's Contemporary Resort.
So, DVC members possess substantial familiarity with this sort of concept. The situation is slightly different in Anaheim due to the land shortage, though.
Neighborhoods in surrounding areas receive input about how a new hotel will impact their views. They also understandably worry about excessive noise.
Thankfully, Disney learned from previous mistakes and anticipated all issues. As a result, its presentation was immaculate and impossible to discredit.
As such, in July of 2020, the Anaheim Planning Commission voted 7-0 in favor of the project. By the spring of 2021, Disney had broken ground on the project. It's a go!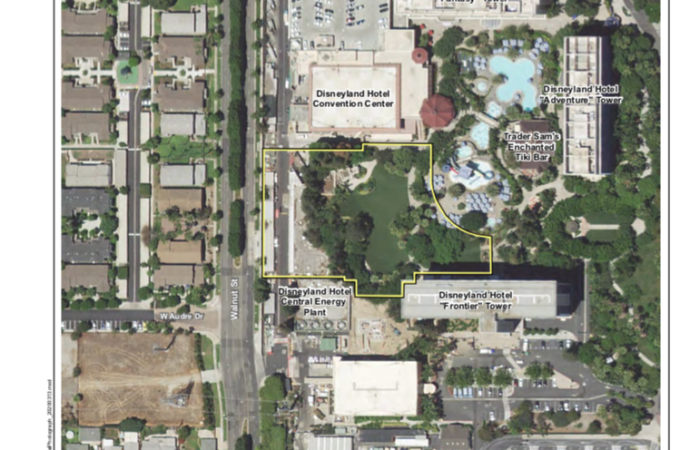 The Specifics
In May of 2020, Disney officials revealed concept art for the hotel. This information came from a town hall with residents impacted by the new construction.
Here's a Twitter user's post with two of the images:
You'll notice that the tower hotel features an L-shape to maintain the skyline and landscape in the surrounding area. Disney really did think of everything here.
What is it that Disney is building? Well, the current plans call for a multi-leveled structure.
The highest point of the resort will be 12 stories tall. However, one section will max out at five levels. So, it's an unusual design, to be sure.
This Disneyland Hotel expansion will include 350 units, which Disney has broken down as:
253 Dedicated Deluxe Studios
38 "Pods" or Tower Studio Villas (a la Disney's Riviera Resort)
20 Dedicated Two-Bedroom Villas
19 One-Bedroom Villas
18 Two-Bedroom Lock-Off Villas
2 Grand Villas
The published information indicates that Pods will sleep two guests, while studios will accommodate four. One-bedroom villas sleep five, two-bedrooms nine, and Grand Villas 12.
Interestingly, the designs don't show any sort of balcony for the Pods or the studios.
We also possess some idea of a potential upgraded room type. Some rooms display as "garden units" near the pool and other recreational areas.
As far as space, Disney has dedicated two acres to the project. Also, it indicates that the hotel grounds will offer more than 300 parking spaces.
The other pertinent piece of general information is that the 12-tower hotel is a DVC facility, not a split resort.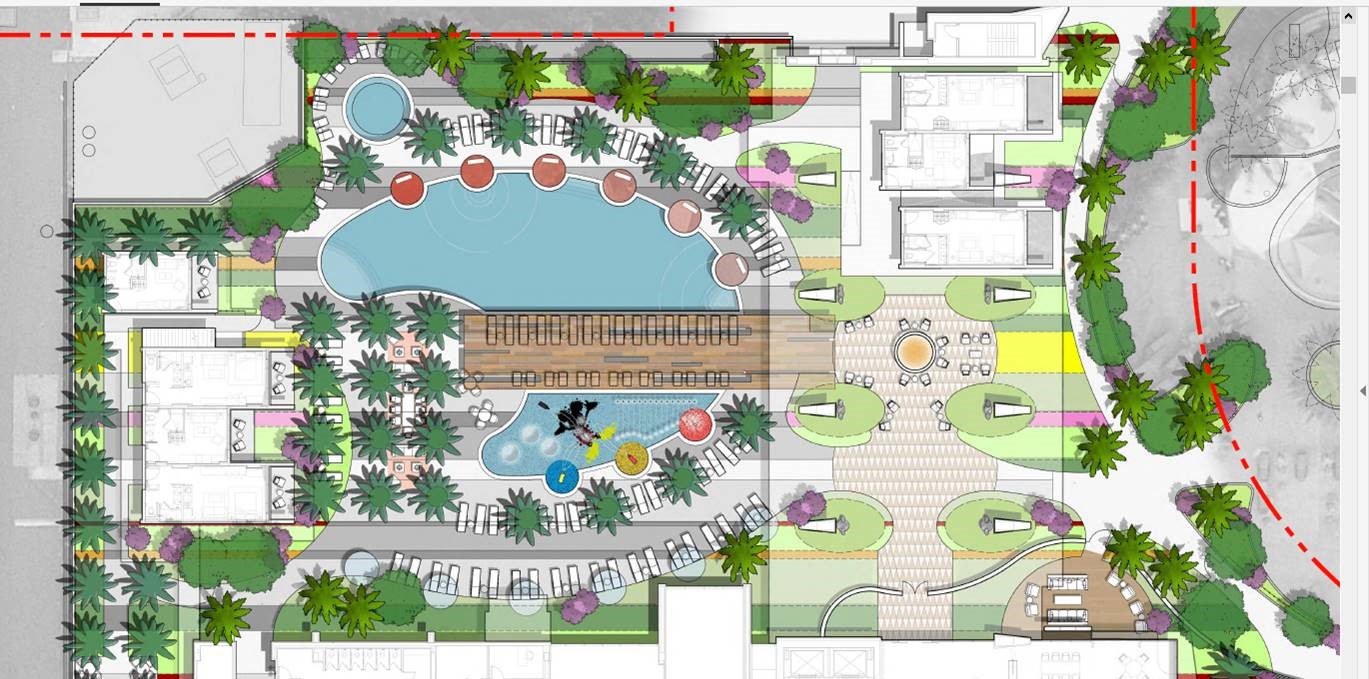 Planned Amenities and Hotel Miscellany
Obviously, much has happened since Disney announced this project late in 2019. That was a full pandemic ago.
Notably, park officials have pushed forward with plans and even broken ground on the project. Disney started clearing out some areas in April of 2021.
Back in early 2020, executives indicated that the project would finish in 2023. However, to date, Disney hasn't updated that timeline to reflect delays.
Realistically, if the company only started clearing the grounds a few months ago, that schedule seems ambitious.
Disney will be hard-pressed to open a new 12-tower hotel in less than 30 months, especially with COVID-19 variants still forcing inconsistent work schedules.
We're all rooting for the best, but we should be reasonable about what to expect from the new DVC property. Of course, it'll be worth the wait.
Proposed amenities at the resort will start on the ground level. Disney plans a swimming pool, community hall, fitness center, and grilling area here.
This resort will also include a spa which I'll go out on a limb and guess is named Senses.
The pool will include a bar that will also seat up to 20 guests. The documentation doesn't indicate whether it's swim-up or not, though.
We do know that an interactive Mickey Mouse water feature will highlight the area, which is reason enough to want to visit.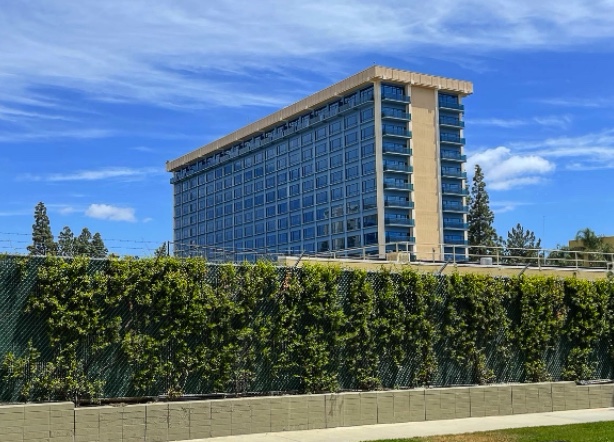 If you visit Disneyland Hotel right now, you cannot see much of the construction, as cast members have placed fencing around the work sections.