First Of Many DVC Resort Stays!
First of Many DVC Resort Stays!
I could not wait to book our first DVC stay! I was online as soon as booking opened on the eleven-month mark, which was the time of the food and wine festival. I wanted to make sure we got what we wanted. This was to be the best trip so far. It did not disappoint.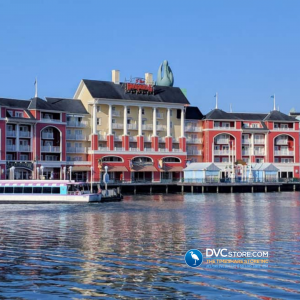 I booked a one-bedroom boardwalk view. I requested an upper floor with an open rail balcony far from the lobby. Yes, I know these hallways are long, but who does not expect long walks at Disney. The Boardwalk is only about a five-minute walk from Epcot but a fifteen-minute walk to Hollywood Studios. To even it out a bit, far from the lobby put us closer to Hollywood Studios. It was perfect, a long walk and all.
Easy Walking to Events and Activities
We actually got the very last room at the end of the hallway. The stairway was right outside our door. On the days we went to Hollywood Studios, we took the stairs and were on the walkway in minutes. It is such an easy and pretty walk, it was enjoyable. It was amazing that during our trip five days in a row we never got on a bus! We did Epcot, Hollywood Studios, and an off day. It was by far the most relaxing trip thus far. It is a wonderful thing to know you will be back soon, so you do not have to do everything.
Taking a Break from Vacation?
On the days we visited Epcot and Hollywood Studios we came back to our room for lunch and a well-deserved nap. What? A nap while at Disney? It was amazing! We had two off days. One of those days our girls went to Universal Studios while we checked out another potential DVC resort home. The other off day we just did whatever we wanted at leisure. We actually got to enjoy the resort pool for once. We were also able to enjoy the festivities on the boardwalk at night because we had a nap.
Enjoying the Moonlight Magic Event
I was super excited whenever they announced the Moonlight Magic events because one of the nights fell on our trip! What are the odds? I was nervous about getting the ticket because everything I read was about people having a tough time getting them. Luckily, I was online as soon as the event opened and got tickets for the Hollywood Studios event no problem.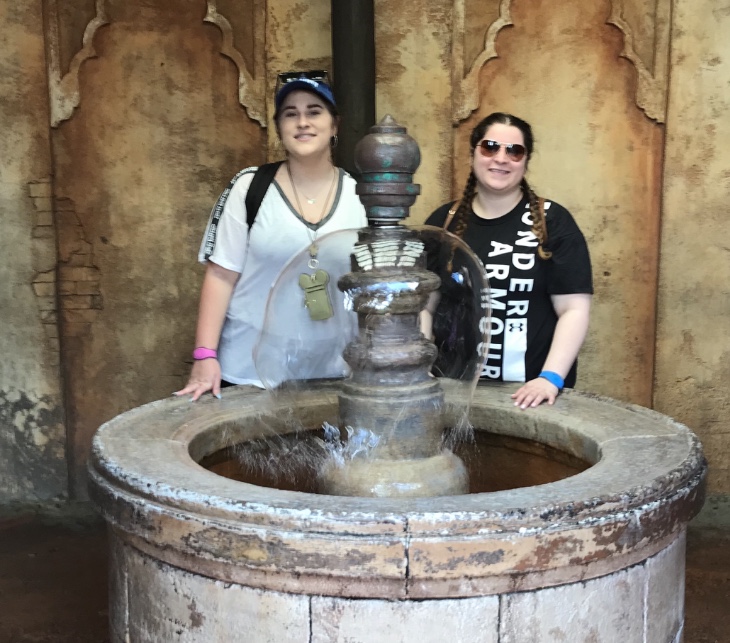 This event was fabulous! We rode everything there with little or no wait. The kids rode the Rockin Roller Coaster and Tower of Terror over and over. At one point they were the only two people on the tower of terror. Afterward, we just walked back to our room and did not have to wait with the masses. I cannot say a single negative thing about that experience. The room was great, the staff was great, and the view was the best we have seen. We will be back in March to the Boardwalk for our anniversary and I cannot wait!
We were able to sit out on the balcony and watch the fireworks. The people, watching down below were quite fun as well. We had our own room, and the girls had the living area. We brought an air mattress so they would not have to share a bed. The layout was great, and we enjoyed the extra space. We did however decide we need two full bedrooms while traveling with our two grown children. So where to buy next?