Our 'New Normal' At The Villas At Grand Floridian
Our recent weekend getaway to the Villas at Disney's Grand Floridian Resort was a welcomed respite to our "new normal" lives.
After reading Walt Disney World's new safety protocols, an updated list of resort activities and offerings, and reviewing the health acknowledgment, we had a feeling we were going to be in good hands. Disney didn't disappoint. 
From hand sanitizing stations to signs promoting handwashing to the face-covering requirement for all, we came home from our trip knowing one thing for sure: Disney has got this right.
The pool chairs were socially distanced, the cast members were friendly and helpful, and we were over the moon to be back in Walt Disney World.
We enjoyed great meals and service at Grand Floridian Cafe, Gasparilla Island Grill, and Kona Cafe (just a stroll away at the Polynesian Village Resort.) We sat by the pool and slid down the water slide. Our morning jogs to Disney's Polynesian Resort from the Grand Floridian and back were delightful, as we watched the ferry boats start to make their way across Seven Seas Lagoon.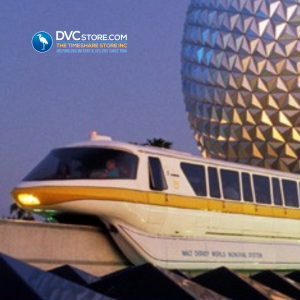 It was a joy to see the monorails making their way around the resort loop again, guests laughing poolside and cast members back in their professions of making magic.
Kudos to Walt Disney World for adapting to the health concerns of our times and helping us to still be able to find happiness in travel. The term "Disney Bubble" may have new meanings, and the magic is still there. Maybe more so now more than ever.