Should You Buy a Disney Vacation Club Membership?
I'm sure you've thought about the question a lot. After all, the idea of vacationing at Disney as often as you want sounds like a dream come true.
That's what we all fantasized about as kids, right? We loved going to Disney theme parks and dreaded those days when we were leaving. We never knew when we might come back!
Thankfully, we're adults now and decide our own fate while planning vacations. We also have control of our finances and can spot a good investment opportunity.
So, let's answer the magic question of DVC ownership by listing all the positives.
The Price
Okay, let's start with the one that's most challenging to conceptualize. When you vacation at Disney, you likely pay for a package of some sort.
What you may not realize is how often Disney raises prices on its hotel rooms.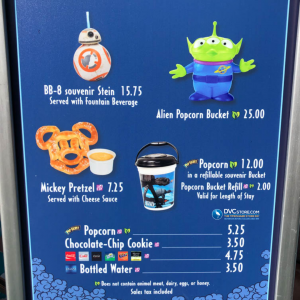 I recently researched this and was surprised to learn that rack rates have increased by roughly $20 a year for a while.
In other words, a hotel room that costs $400 a night right now will cost $600 in ten years. That's 50 percent growth or five percent annually.
Contrast that to the cost of DVC membership. Once you pay for your contract, you're done.
Yes, you will pay annual membership dues, but that's a fractional charge in the greater scheme.
Overall, you're talking about a single lump-sum payment with lasting benefits, by which I mean a guaranteed Disney hotel room for many years to come.
A one-time DVC purchase will provide you with annual Disney vacations for decades to come. Speaking of which…
The Decades of Ownership
The earliest that a DVC contract will expire is 2042. That's 20 years from now!
If you could get 20 years' worth of vacations at a fraction of the cost, you'd do that, right?
Of course, I'm underselling membership by saying that. In reality, many DVC contracts extend well beyond 2042.
In fact, Disney's Riviera Resort ownership doesn't expire until 2070! I presume we'll all be living on Mars by that time anyway.
Seriously, it boggles my mind that I can buy something today that is guaranteed to last through 2070.
Do you realize Walt Disney World will only be a year away from celebrating its 100th anniversary then? We're just celebrating the 50th anniversary right now!
That's also the ancillary benefit of this ownership length. I won't pretend to know your family status, like whether you have kids or intend to do so.
However, let's say for the sake of argument that you do. Your DVC contract doesn't merely provide you with years of joy. It's something you can pass down!
Yes, DVC ownership interests can be deeded to loved ones. Your next of kin or fellow Disney-loving friend can use your DVC Points after you're gone.
I quite like the idea that long after I'm dead, a member of my family can spend time at the Most Magical Place on Earth and think of me when they do.
The last time I ever wished my father a happy birthday, I was standing in the World Showcase. I think about him every time I walk by that spot.
When I will a DVC contract, a family member will do the same with me. Disney is generational.
The Amenities
Have you ever stayed at a DVC resort? I used to work in the travel industry and would spend the night at some of the best-reviewed hotels in the country.
I'm here to tell you in complete sincerity that Disney resorts rival anything I've seen. Disney's hotel budgets are limitless, and they hire only the best architects.
The end result is gorgeous cathedrals that will dazzle you with their style, design, and themes.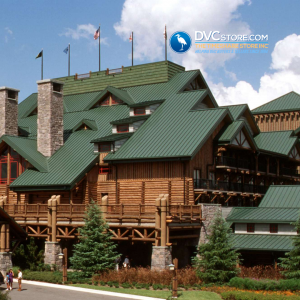 Perhaps the best example is Disney's Wilderness Lodge, home to two DVC properties.
The late Peter Dominick Jr. designed a Disney-fied version of national park lodges. When you enter this place, the lobby will take your breath away.
A sweeping fireplace stretches from the floor to the ceiling, while the entire center structure consists of wood.
At Disney's Polynesian Village Resort, you'll notice Bungalows that would feel right at home in Bali. However, these face Space Mountain at Magic Kingdom.
You can book a Bungalow with DVC points and spend part of your vacation staring at the park from the hotel room.
In fact, these rooms feature decks with swimming pools. So, you can swim in your hotel room pool while looking at Magic Kingdom!
Every DVC resort is brimming with impeccable amenities. Disney does this by design so that your resort becomes your home away from home.
You'll find some of the finest restaurants and shops at Walt Disney World at your DVC property!
Over the years, you'll fall in love so deeply with your home resort that you may not want to leave it to head to the parks!
In fact, in my experience, the longer you're a DVC member, the less time you spend at the parks.
You enjoy your Disney vacation just as much hanging out at the hotel.
The Unique Vacation Opportunities
Have you ever been to Hawaii? Have you looked across the marshes in Hilton Head, South Carolina, and admired nature at its finest?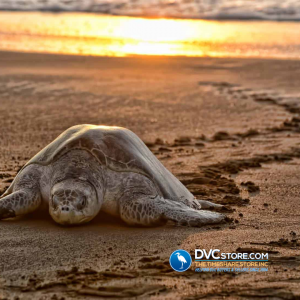 When was the last time you watched a sea turtle come ashore and nest? For most people, the answer to all three questions is never.
Many DVC members will answer differently, though. We know that our DVC ownership interest extends beyond the parks.
Yes, you can spend your DVC points at Walt Disney World and Disneyland hotels. That's what people do most of the time.
However, you also enjoy the option of staying at non-theme park resorts. In other words, you possess options beyond the parks.
With a DVC membership, you can take a beachfront vacation, too! Both Disney's Vero Beach Resort and Aulani, A Disney Resort & Spa, participate in DVC.
You can spend your points on an extended oceanfront escape. Alternatively, you can visit a Hawaiian paradise instead.
Remarkably, all three options include Disney touches that will remind you that you're safely enveloped in the Disney Bubble even though you're not at the park.
As such, you shouldn't think of DVC as just a place for theme park vacations. It offers much more.
In truth, once you own at DVC, you'll never experience buyer's remorse. Instead, it's a program that provides tremendous positive reinforcement for its members.