For Walt, it all started with a mouse. For us, it all started with a timeshare scam.
Spoiler alert: we didn't scam DVC.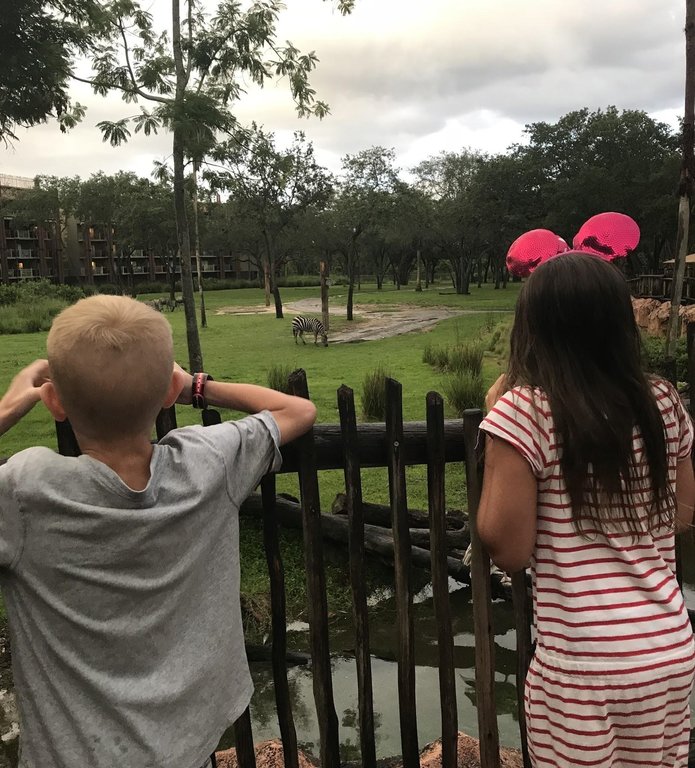 I was giving my then 1-year-old son a bath one night when my husband walked into the bathroom and handed me the phone. He said, "Look, I know it sounds too good to be true, but I think we can go to Disney on the cheap." My husband and I are both teachers, so taking our kids to Disney was a dream that seemed too complex to complete. We had a very tight budget (daycare) and a very tight schedule (we can only travel during holidays and summer). Disney is not cheap, especially during the holidays and summers so, I took the phone skeptically and made my husband finish bathtime.
What ensued was another, not-to-be-named, timeshare organization trying to pitch us on a "free" trip to Orlando. The catch that my husband knew sounded too good was that we live in Maryland and the timeshare rep assured us that Maryland law stated that his organization could NOT make us sit for the presentation. Getting his timeshare company to honor his promise is a story for another time, but we ended up going on the trip during Spring Break and falling in love with Disney despite the timeshare shadiness, the massive crowds, and our complete exhaustion at the end of a day at the park.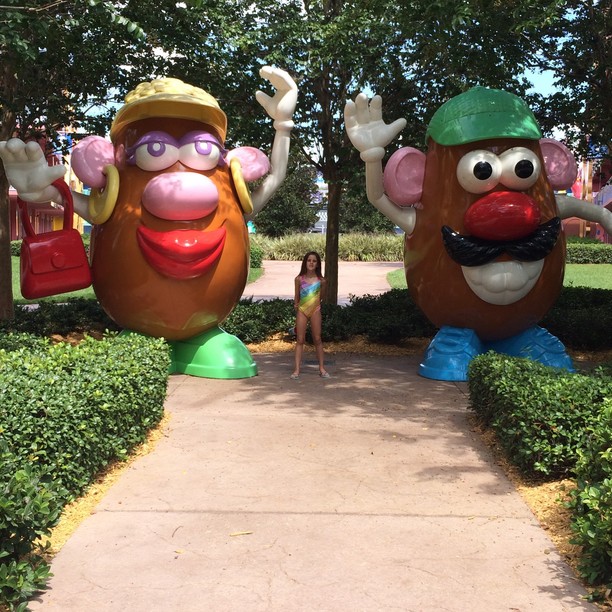 While we were there, we ended up running into distant relatives who were staying on property. We were dead on our feet; we were sweaty and dirty waiting for fireworks before the hour-long drive back to a crappy hotel. They were not exhausted; they were happy and refreshed in the evening. At the end of the vacation, my husband turned to me with a challenge: get our family back to Disney within the next 3 years, but put us on property. He said that this would be our once in a lifetime trip, so live it up and get it done.
He knows I can't back down from a challenge like that, so off I went. I researched the best deals; I saved penny after penny. Finally, 2 ½ years later, I had a trip to Pop Century booked and paid for. We stayed; we loved it; we had a magical time – except that Pop Century's rooms left a lot to be desired for privacy and kids' bedtime routines. As we were leaving our last park for the trip, my husband once again turned to me with a challenge: get our family back within 2 years and put us in a larger room.
This time, I needed to research a little more closely and all roads lead to the same thing: DVC, either purchasing or renting. I tried to find any other way but, I couldn't find anything that met our needs better. Then, I found the resale market. My husband, due to the prior run-in with a timeshare company, was beyond skeptical. We had never visited a deluxe resort before; we had never seen the resorts other than on YouTube walk-throughs. This was a huge financial commitment for something sight unseen. He did not believe it could work but, I am pretty persistent and reasoned with him in the language he loves most: math. I showed him how the cost of returning to Disney in the fashion that he wanted would be a bigger cost over the long run, than the purchase of a contract and the maintenance fees.
In the end, we agreed to buy a medium-sized contract at Saratoga Springs to get us to the 'house of mouse' in a 1 bedroom every other year. I booked our first trip at Kidani Village and he was skeptical. He teased me that I had bought an over-priced hotel room and that the only animals we would see at the resort would be squirrels. He rolled his eyes when I talked about the different options for future trips. In his defense, I might have also gotten a little obsessed in my research and talked about points charts and room occupancy a little too often.
When our Magical Express finally rolled up to Kidani Village and we stepped into the lobby, the first thing my husband saw was a giraffe on the savannah. He stopped teasing me after that. The 1 bedroom was exactly what we needed to have a little privacy for both us and our children. The Savannah View was the icing on the cake, well worth the extra points. We loved it. At the end of the trip as we drove away, he didn't challenge me. He simply asked, "When do we get to come back?"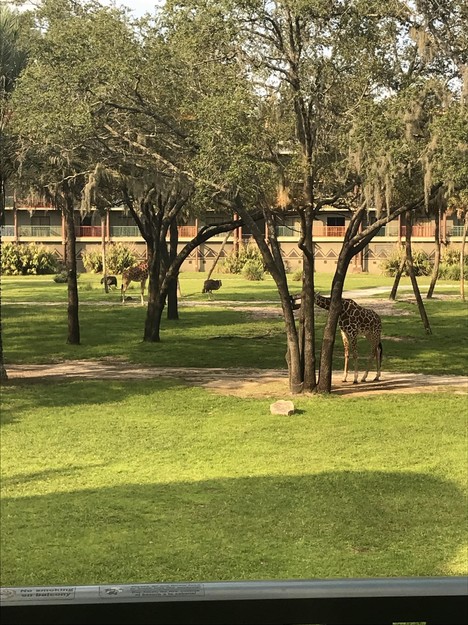 Even with our tight budget and schedule, we were able to experience more than we dreamed at Disney and will continue to do so for years to come, because of our blind purchase of a DVC contract…. And to think, this all started with a timeshare scam!