Four DVC Rooms You Must Try! – I
Not all rooms in the Disney Vacation Club (DVC) library are created equal, and I mean that in the best possible way. Many resorts come with special accommodations so impressive that a single night's stay may cause you to purchase a contract there. Here are four DVC rooms you simply must try. Add them to your Disney bucket list!
BoardWalk View at BoardWalk
Disney's BoardWalk Villas comes with many fabulous amenities. It's walking distance away from both Disney's Hollywood Studios and Epcot, and the hotel exits to the BoardWalk, the wonderful entertainment district.
The proximity to the BoardWalk is highly desirable on its own. When you book the right DVC room, however, it takes on an entirely different meaning. The BoardWalk View studio at this resort overlooks all the scenery beneath the room, which means that you're always where the action is.
During the day, you can watch tourists roam the BoardWalk, shopping and laughing their way through a Disney vacation. At night, you have a birds-eye-view of the nightly entertainment on the BoardWalk, much of which you may not even know exists unless you've stayed there before.
Plus, at any time, day or night, you'll have a dazzling lake view. Once you have a BoardWalk View, you can never go back to regular at this resort.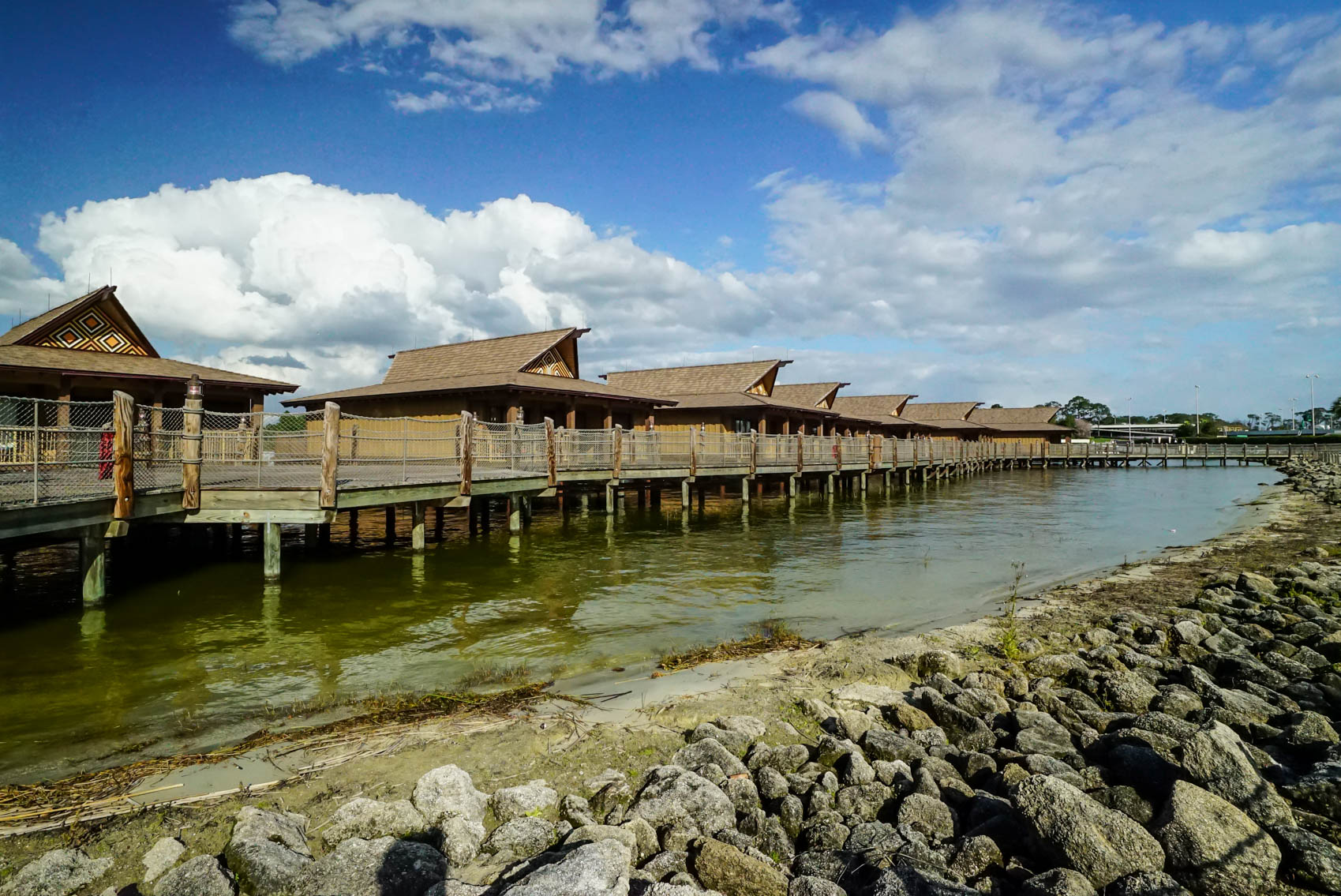 The Bungalows at the Polynesian
Yes, you're already thinking, "the points cost is too much for me to stay here." I get that. A night in a Bungalow at Disney's Polynesian Village Resort isn't cheap. It costs as much as, if not more than, a full week in a studio at some DVC properties. If you're anything like me, you treat your points like Gollum treats his ring. You don't want to waste them on something excessive.
Friends, that's your practical side talking. The whole point of a Disney trip is that you get to live a little, right? You want to treat yourself to an unforgettable vacation. Quick, name something at Walt Disney World that fits this statement better than a Polynesian Bungalow?
Your room overlooks Seven Seas Lagoon, and Cinderella Castle is in your direct line of sight. Your room includes an outdoor hot tub where you can castle-watch as long as you like. And the two-bedroom Bungalow is immaculately themed to the South Seas. Simply stated, it's the crown jewel of DVC hotel rooms, which is reason enough for you to spend at least one night here.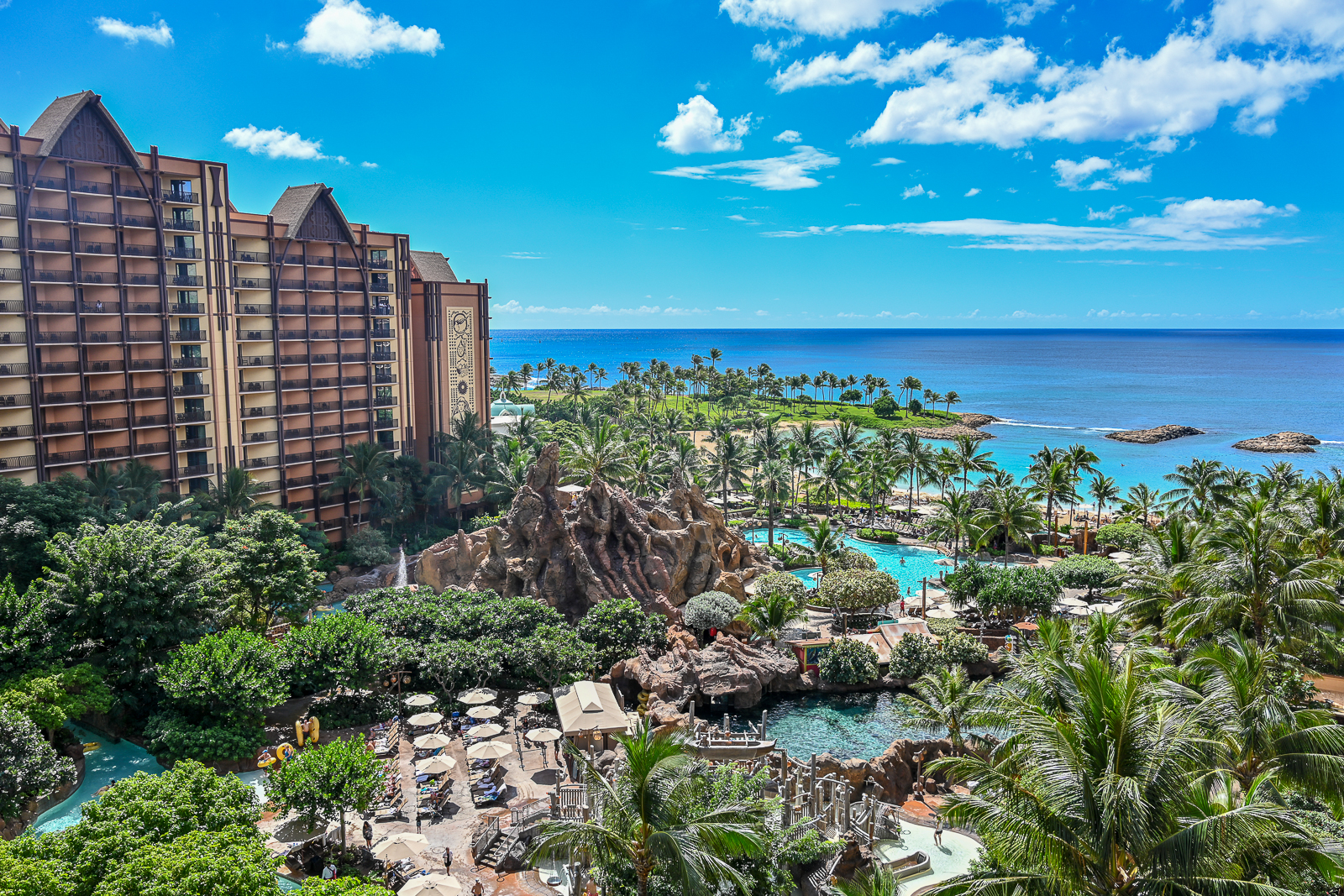 Ocean View One-Bedroom at Aulani
I had you at Aulani, right? Everyone dreams of a Hawaiian vacation. Thanks to your DVC membership, you can live the dream by exchanging your points for a hotel stay at Aulani, a Disney Resort & Spa. You shouldn't stop there, though.
You deserve a dream vacation, right? You should stay in a suite! In fact, you should book a one-bedroom villa with Ocean View. After all, what's the point of traveling to paradise if you're not doing it right? Remember what Walter White said. "No more half-measures!"
The One-Bedroom Ocean View room at Aulani will break your brain with its luxury. You'll feel like the ruler of Hawaii, a modern-day Kamehameha. When you open the back door of your spacious villa, you'll see the entirety of the Aulani campus to your right. To your left is the Pacific Ocean in all its glory.
The Aulani Ocean View might be the most gorgeous hotel room view that you ever have in your entire life, although a couple of other suggestions on this list rival it. Once you spend a night at Aulani, you'll understand what a tremendous value the DVC program is.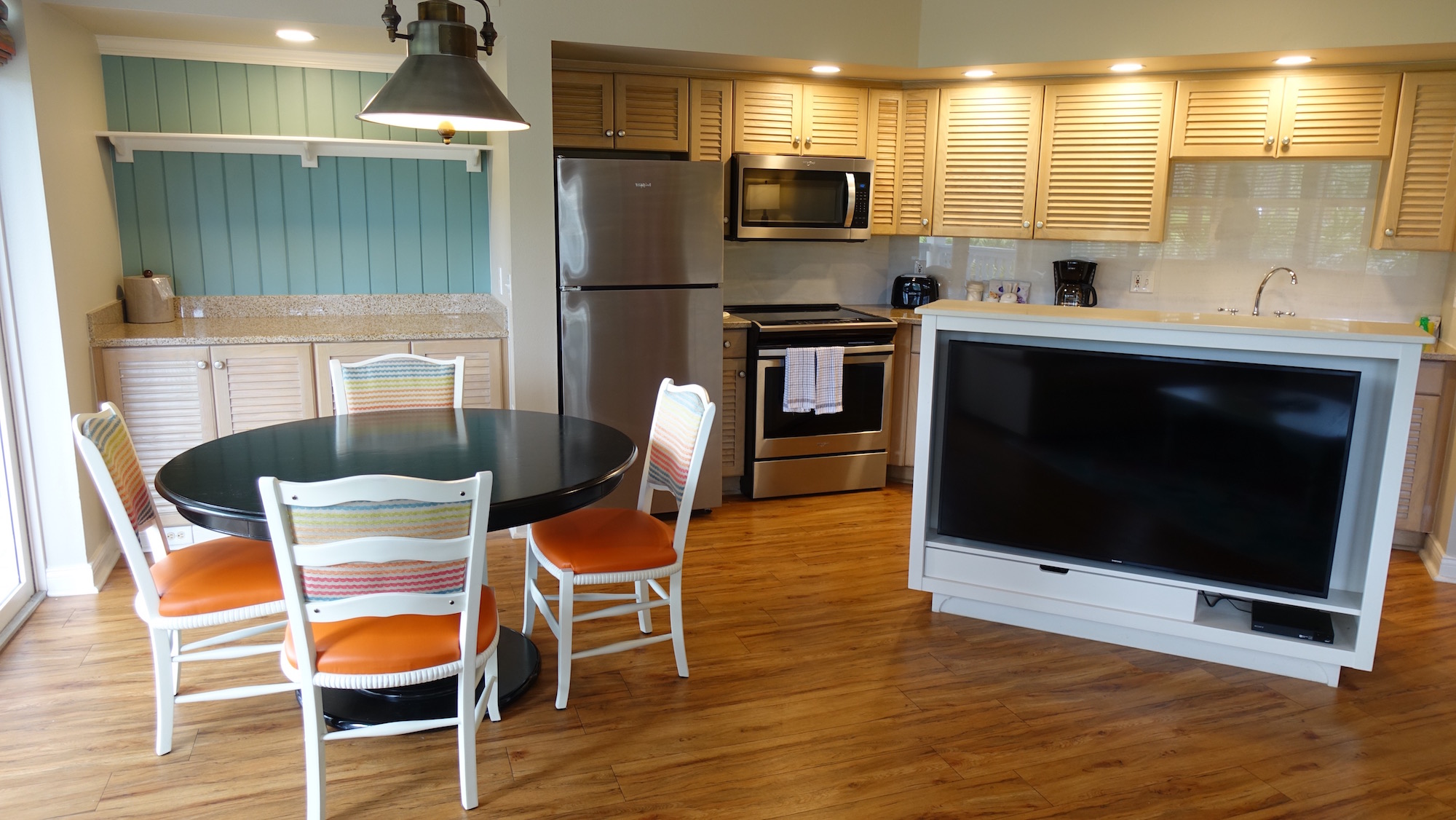 One-Bedroom at Old Key West
Some of the most exquisite DVC rooms stand out for their views, novelty, or amenities. Others are worth a look for more pragmatic reasons. I say this as someone biased toward Disney's Old Key West Resort, my (first) home resort.
This property is the OG, the original DVC resort. Back in the earliest days of the program, construction veered toward massive hotel rooms. The proof is in the pudding at Old Key West, which offers some of the largest studios in the DVC lineup.
More importantly, the one-bedroom here is comically large. This villa is 942 square feet, which would be a $600,000 home in New York City. Your first apartment was probably smaller than this, and you may have had to share it with a roommate, too.
My point here is that the one-bedrooms at Old Key West will spoil you. In fact, you may have a hard time going back to smaller one-bedrooms after you stay here, and a studio will be absolutely out of the question. These villas will raise your expectations.