Four More DVC Rooms You Must Try! – II
The beauty of the Disney Vacation Club (DVC) program is that membership lasts for decades. Over the years, you'll want to try something new on occasion. You'll hear about unique room types that are available at various resorts, some of which you should have on your DVC bucket list. Here are four more DVC rooms that you must try at some point.
Concierge Floor at Disney's Animal Kingdom Villas
Who doesn't want to live a life of luxury, especially while on vacation? For such travelers, Animal Kingdom Villas provides the most decadent option. It's the only property in the DVC lineup with a concierge floor room type.
Guests who book the Kilimanjaro Club Concierge room type are in for a real treat. These rooms at Jambo House are Disney's equivalent of the velvet rope. You'll need exclusive Magic Band access to ride the elevator to the concierge floor.
When you stay in one of these club level rooms, you'll gain access to the concierge lounge. It features free food and drinks throughout the day, and the menu changes to reflect the hour. Whether you want a breakfast item or some afternoon fruit, you'll find it in the concierge lounge. And this place is one of the few locations to sell Jungle Juice, everyone's favorite Animal Kingdom beverage.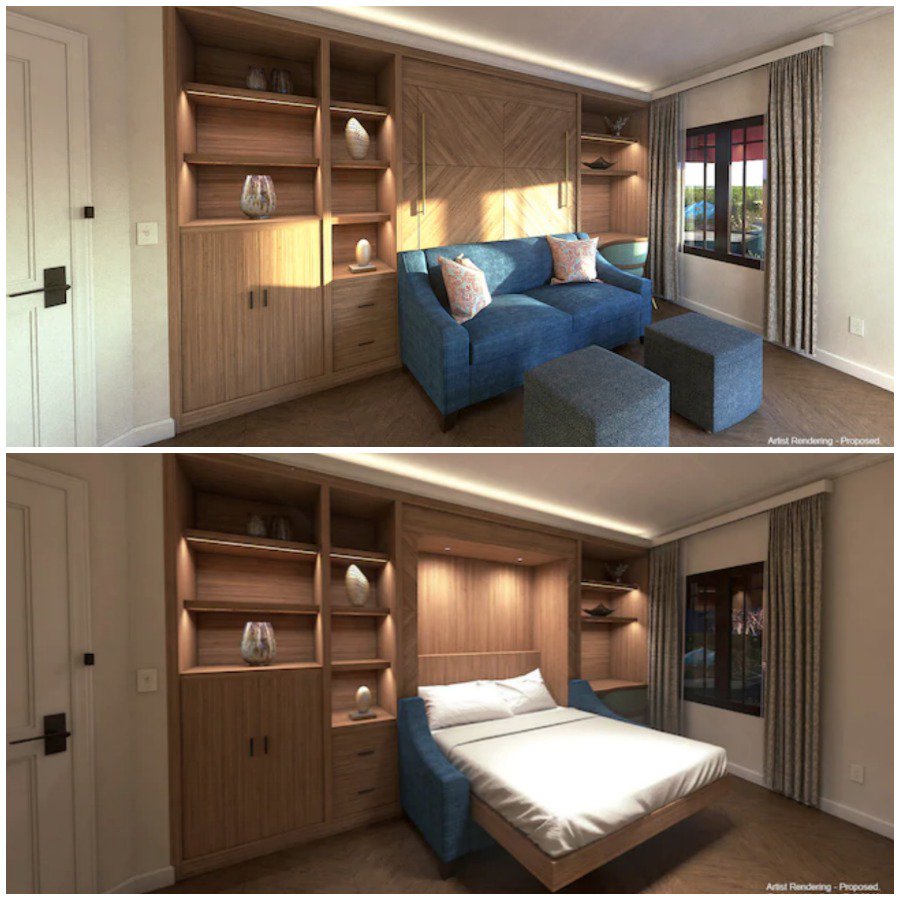 Tower Studio at Disney's Riviera Resort
Do you desire some intimacy during your Disney vacation? You'll never do any better than the Tower Studio at the Riviera. These rooms are meant for two, and I mean that literally. That's the maximum occupancy rate for these mini-studios.
The spacing is so tight that your bed isn't even a bed most of the day. You pull it down at night when you're ready to sleep. The appeal of the rooms is that they're relatively inexpensive in terms of points cost. However, romantics will love the forced closeness of a 255-square foot room.
Yes, that may sound small, but my college girlfriend and I used to spend our nights together sleeping on a daybed. When you're in love, less space means more touching. Tender moments are inevitable. The Tower Studio at the Riviera is for everyone speaking the international language of love.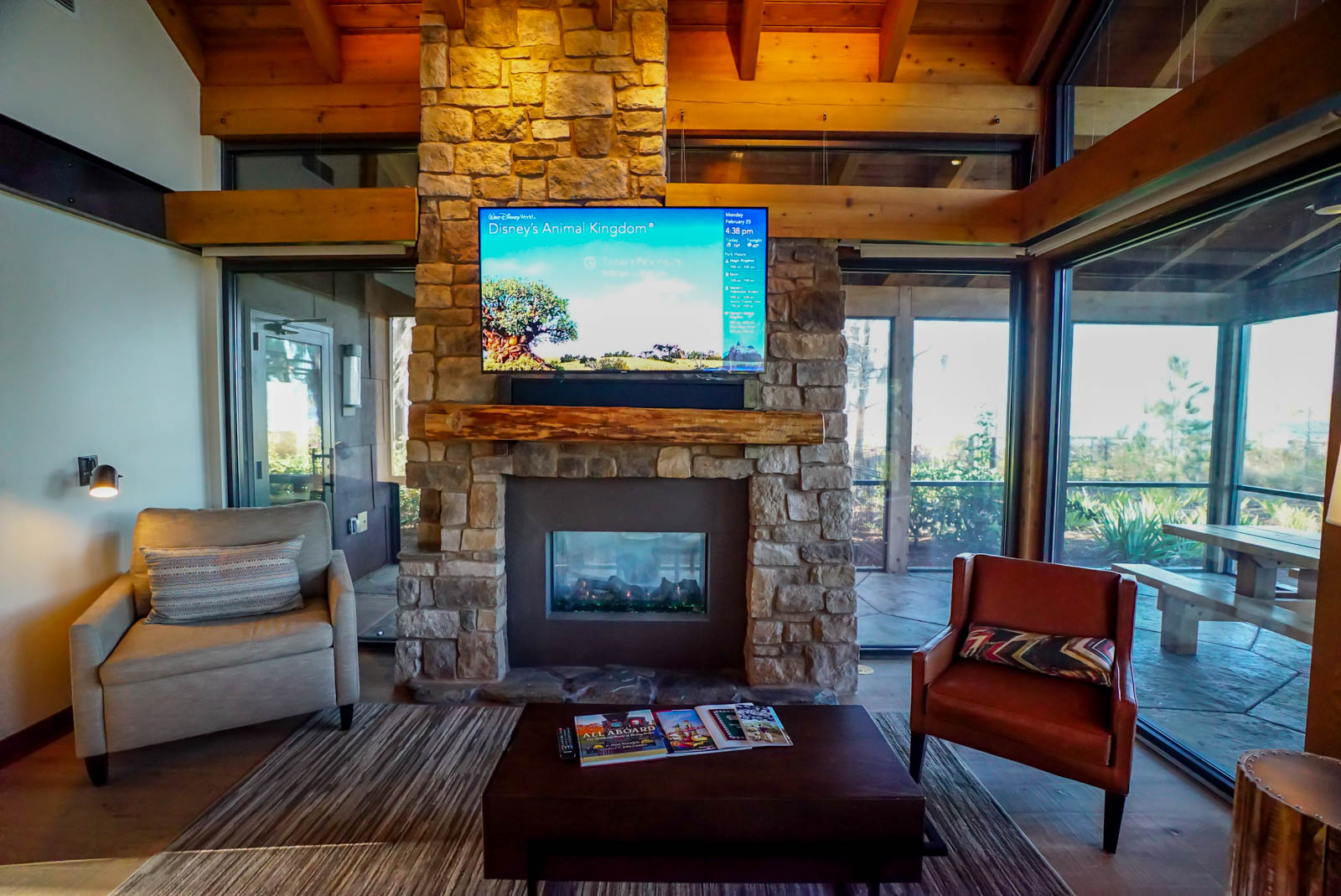 Cabins at Copper Creek Villas & Cabins
In an earlier article, I mentioned the fabulous Bungalows at Disney's Polynesian Village Resort. Those unique mid-water rooms are undeniably the top of the line in the DVC catalog. However, another option exists, one that came after the Bungalows and delivers more bang for the buck.
Copper Creek's Cascade Cabins delivers an equally excellent waterfront experience at a lower DVC points cost. These standalone cabins come with 1,700 square feet of space in a unique setting. You're off on your own in a rustic location that's also a two-bedroom cabin. So, they're more extensive than the Bungalows and offer a couple of extra amenities.
One is an indoor picnic table sitting area that's ideal for family gatherings. Directly beside it is a hot tub area. Yes, the Bungalows have one of these as well, but this one is indoors, meaning that you can use it independent of the weather.
The other special touch is a chimney, making this place perfect when you want to stay warm at night. No, that's not a problem in Florida most of the time, but I'm old school. I love sitting by the fire, even when it's 100 degrees outside.
Best of all, the cost of the Cabins is roughly 25 percent less than the Bungalows. When you want to go big on vacation as a DVC member, you've got two options at Walt Disney World. You might as well try both!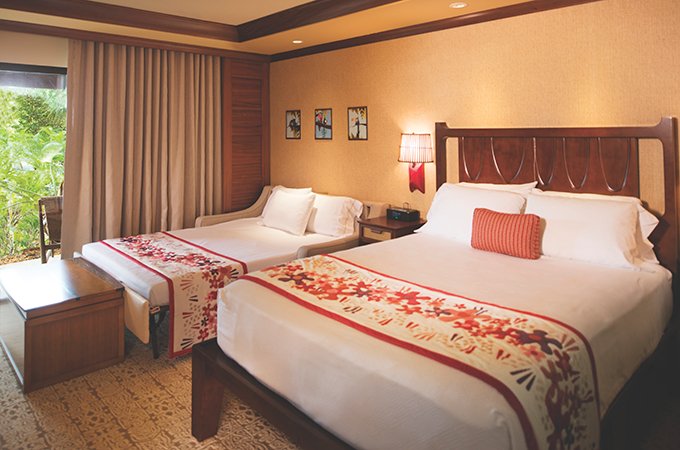 Studio at Disney's Polynesian Village Resort
Speaking of the Polynesian, you'll have a second room type that should try. I'm speaking of the base studio, which is the best of its kind at Walt Disney World, in my opinion. The standard hotel room here comes with a massive 447 square feet of space, and the floor plan is absolutely brilliant.
Polynesian studios famously include double baths. One section has a standup shower with an overhead rainfall showerhead plus bathroom counters. The other bathroom is a full one with a shower and commode. This setup allows multiple people to get dressed or shower at the same time. Plus, the extra room will enable you to spread out, a huge benefit if you're like me and dump all of your luggage out the instant you get to the room.