Four More DVC Rooms You Must Try – III
Not all rooms in the Disney Vacation Club (DVC) library are created equal, and I mean that in the best possible way. Many resorts come with special accommodations so impressive that a single night's stay may cause you to purchase a contract there. Here are four DVC rooms you simply must try. Add them to your Disney bucket list!
Savannah View at Animal Kingdom Villas
Disney's Animal Kingdom Villas has two, arguably three worthy entries. The Value accommodations are worth a mention due to the frugal points cost, but these articles are more about experiencing a hotel stay to remember.
At Animal Kingdom Villas, the most unforgettable room type is Savannah View. Seriously, you will never forget it because your room will overlook a zoo. Whether you stay at Jambo House or Kidani Village, you'll find 10+ animal habitats on the hotel grounds. Many of the rooms face these living quarters, giving you a unique perspective of the daily lives of animals.
For adults, Savannah View provides a memorable use of points. For children, a hotel stay with this view is transformational. The ability to watch animals play will make them believe that wildebeests and gazelles are no different from dogs and cats. You owe it to your kids to stay here. And if you're not a parent, bring a niece or nephew with you for this hotel stay.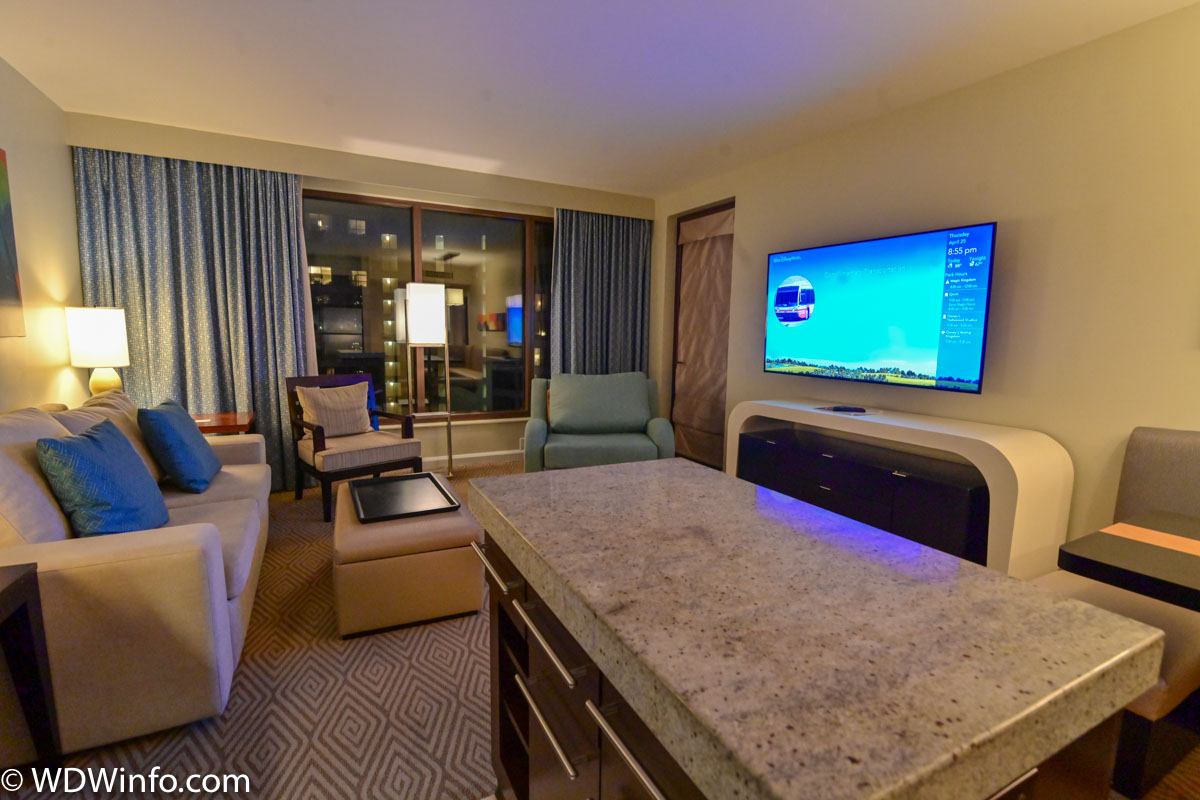 Theme Park View at Bay Lake Tower
Some of what I said about Bungalows and Savannah View applies to this discussion as well. Theme Park View at Bay Lake Tower at Disney's Contemporary Resort is a room type you must try at some point. You'll want to do it because the panoramic view here is one of the best at Walt Disney World.
Your room overlooks Magic Kingdom. When you open the door outside your room, the patio reveals unique perspectives of Space Mountain and Cinderella Castle, along with an even closer view of the resort monorail system.
From your room, you can watch the nightly fireworks in a way that usually requires Top of the World Lounge access or a meal at California Grill. You can even listen to the Happily Ever After music on your television during the fireworks presentation. And there's just nothing better than watching Magic Kingdom's electric glow at night.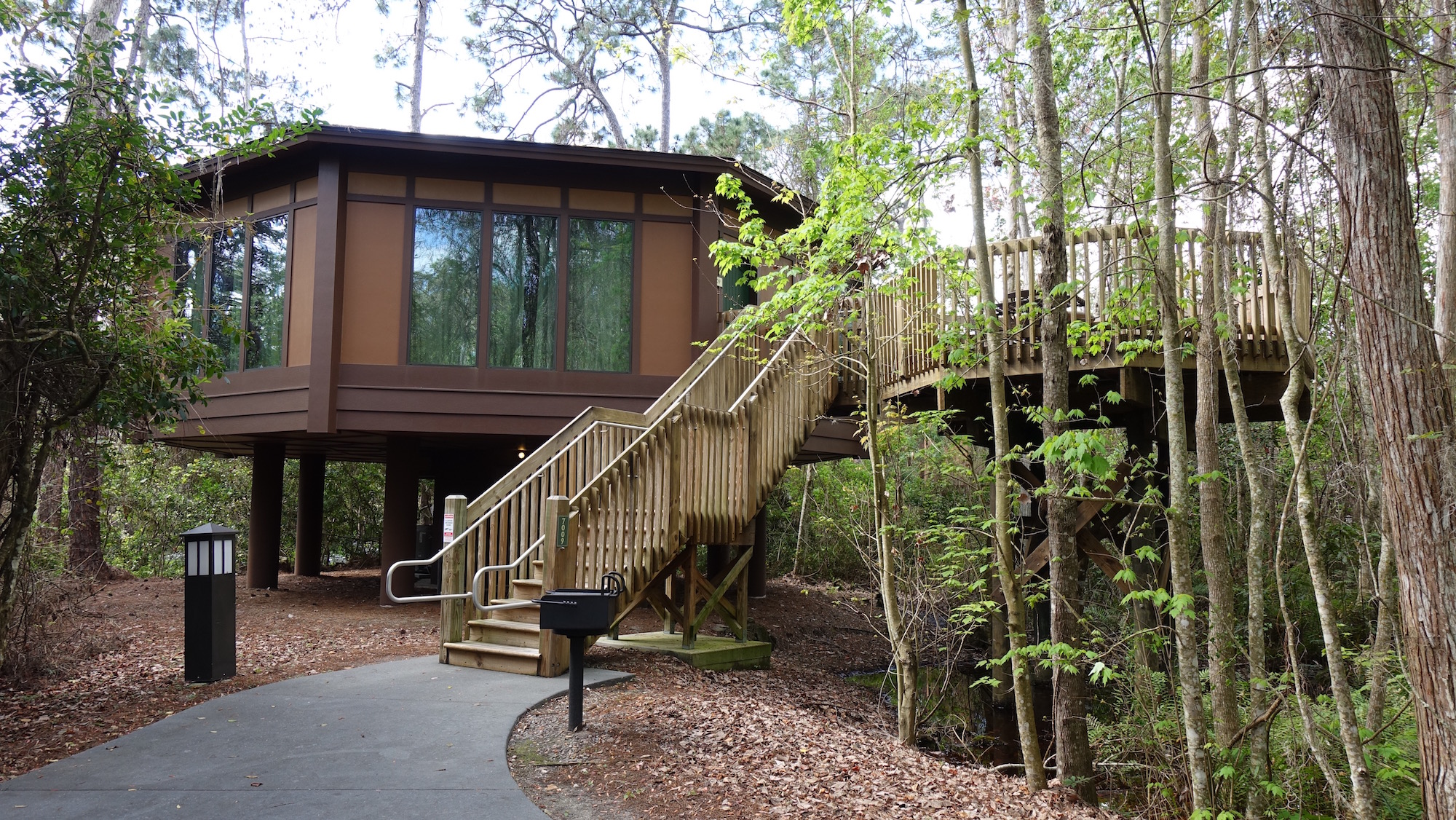 Treehouse Villas at Saratoga Springs
Disney's Saratoga Springs Resort & Spa is almost two resorts in one. The extended campus resides on the former grounds of the Disney Institute. With so much space, some of it wooded, resort planners tried something different. They leaned into the forest aspects of Disney Institute campus.
The result is a series of Treehouse Villas that provide as much isolation as you'll ever find at Walt Disney World. Seriously, it'll feel like you're camping, well, glamping right by Disney Springs.
You're just a boat ride away from the entertainment district, but you're holed up in a three-bedroom octagonal standalone building. And kids adore it because one of the bedrooms features rustic bunk beds! Seclusion doesn't get any better than at the Treehouse Villas.
Beach Cottages at Vero Beach
While the Bungalows and Treehouse Villas garner most of the attention among DVC members, Disney's Vero Beach Resort houses the largest room on this list. The Beach Cottages at this property are 2,125 square feet each, roughly double the size of the Treehouse Villas.
These cottages are three-bedroom grand villas by a different name. They're also multi-floor standalone buildings that harbor a secret. The second-floor patio overlooks the Atlantic Ocean.
You'll enjoy a breathtaking view of the gentle waters and the other hotel guests playing in the sand below. It's a joyous way to utilize your DVC points. You can spend a week at the beach in an idyllic setting, and you can bring several of your closest friends. Yes, this cottage sleeps 12! It's the ultimate vacation getaway for a large group.