Going on a DVC Tour: Is it worth it?
This past spring, my fiancé (Timothy) and I were actively researching DVC but hadn't yet pursued a contract. Since we were staying at the Swan, we were strolling along the boardwalk and decided to stop by the DVC model villas on whim. The only time we had been inside a villa is when visiting a friend who was already a DVC member. The Boardwalk model villas were beautiful, and it didn't take much for the DVC guide to sign us up for a guided tour of Copper Creek, the property actively on sale at the time.
The next day, a DVC van picked us up from the Swan and whisked us away to Wilderness Lodge. There, we were introduced to a DVC guide who would be giving us the tour. First, we went to an office and watched a brief video that gave an overview of DVC. It was fairly general information about how the points work and what kinds of resorts are included–nothing earth shattering. Once we were done, our guide took us around the resort to see a studio, one-bedroom villa, cabin, and the overall resort amenities. This helped give us a better idea of what the accommodations would be like. I went into the tour having my heart already set on the Boardwalk, but I have to admit that the Copper Creek villas were really nice; I liked their rustic yet modern style, and I think it's now a bucket list item for us to eventually stay in one of those gorgeous cabins.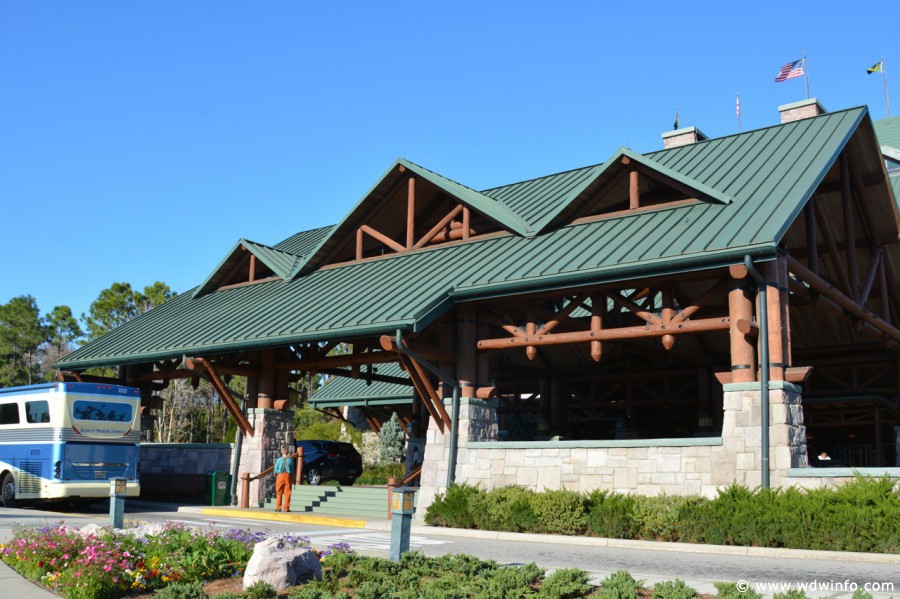 At the end of the tour, our guide brought us back to the office and into a small room where Timothy and I could privately discuss what we wanted to do. We had been quite frank with our guide and let him know in advance that we were serious about DVC but really exploring our best options for a home resort and trying to get a better sense of how many points we would need based on that resort. While most tours only last a couple of hours, we ended up staying for over 3 hours trying to nail down what we wanted, and even then, we did not end up signing a contact onsite. All the while, our guide was extremely patient in giving us space to discuss things and only checked in to see how we were doing and if we had any questions.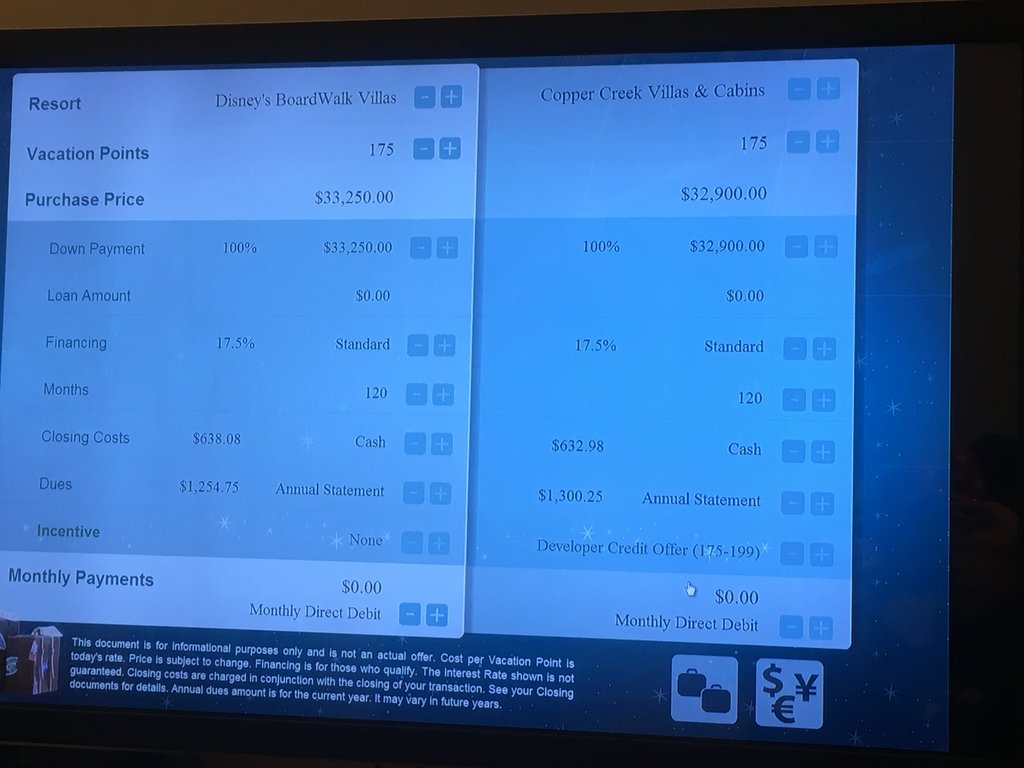 All in all, the tour was a no-pressure sales pitch–far from the nightmarish stories people tell about timeshare pitches where the salespeople won't let you leave! Even though I have been to Disney World every year for as long as I can remember and have stayed 'on property' nearly every time, I'm glad that we took the tour. It gave us a clearer idea of what the villas looked like since we had not stayed in any DVC villas before, and it informed us of the current incentives. For instance, at the time there were developer incentives for Copper Creek, which we had not heard about prior to taking the tour. It also didn't hurt that we got a Disney gift card and some fast passes for our time, though those perks may vary. In addition, Disney makes it really easy for you to visit the model villas. Not only did they pick us up from our hotel, but they offered to drop us off anywhere on Disney property after we were done with the tour.
After taking the tour and doing plenty of research, we felt prepared enough to make an educated decision. We had official information from Disney, but we were also able to balance that against anecdotes from actual DVC members and their experiences using their points, especially with regard to how much home resort advantage can matter. In hindsight, we could have taken things a step further and rented points to truly try before we buy. If you have already tried out a few resorts by renting points, the tour may not be as worthwhile.
Let me know: how many of you went on a tour before joining DVC? Did you find it worthwhile?